TWIN FALLS — Brandon Connolly is coming into his own.
Connolly, a transgender man, is being proactive in publicly embracing the LGBTQ+ community. He wants to help foster a collective shift in understanding by educating the public.
His passion led him to organize a discussion aimed at dispelling misunderstandings of the demographic.
"What humans fear they want to destroy," Connolly said. "We fear transgender people, and that really shows with everything going on now. I'm the kind of person that if I don't know something, I find the right person to teach me."
The panel will host five transgender speakers who will share their stories and address common questions pertaining to the transgender community at the Magic Valley Unitarian-Universalist Fellowship.
The event, however, is not a Unitarian-Universalist service. A board member for the Magic Valley Universalist Service said that it's a goal to make the church a safe space and offer people in the community a chance to tell their stories.
"I wanted to give faces — these people are humans," Connolly said. "They have families, lives and jobs."
Connolly grew up in Twin Falls and he considers himself lucky to live here. Citizens of small towns may be under the impression that transgender communities only exist in big cities; in reality, they are here and want to be seen, Connolly said.
You have free articles remaining.
One of the speakers for the event, Myles Reed, said that the largest obstacle as a speaker is phrasing everything in a way that the audience will understand.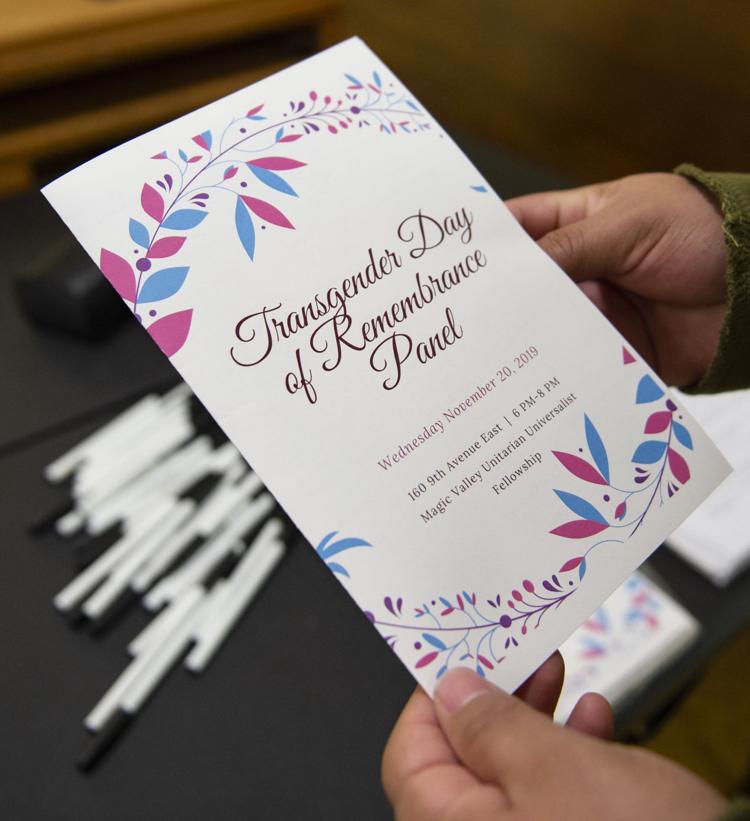 "These people are looking to you for information," Reed said. "We don't put enough importance on these kinds of things. I want to make sure that everyone understands where I'm coming from."
Connolly is comfortable answering questions about being transgender because he has always felt a bit different due to a major injury early in his life. He lost his right leg to amniotic band syndrome — a condition caused by strands of the amniotic sac entangling around digits or limbs of the fetus — and he now uses a prosthetic. His condition has made answering questions about his personal life feel familiar.
Connolly gathered a list of questions for the panel members in advance to help them prepare.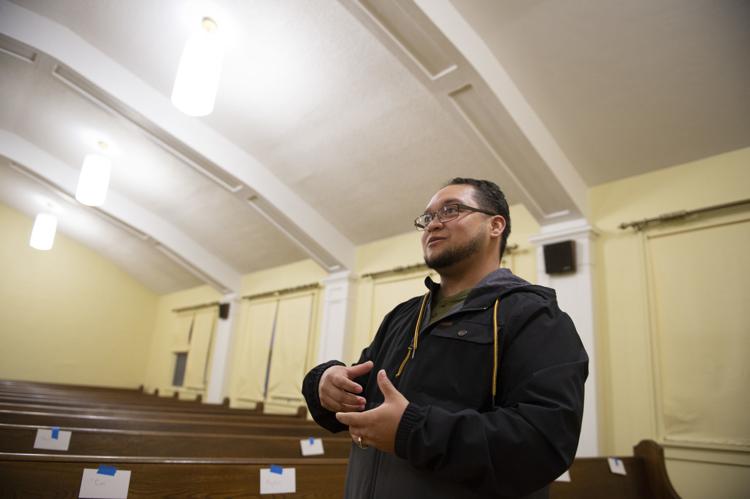 "Some of the questions are pretty simple," Connolly said. "Some, I want people to gasp. Some of the questions that trans people are asked, I wouldn't ask of my best friend. I want that reaction that this is our reality."
Transgender Day of Remembrance started in 1999 by advocate Gwendolyn Ann Smith to honor Rita Hester, a transgender woman who was murdered in Allston, Massachusetts, in 1998. The day honors the memory of those murdered in acts of anti-transgender violence. The goal is to raise awareness of the abuse and violence faced by the transgender and gender non-conforming community. According to a study compiled by Transrespect, 331 trans and gender diverse people have been killed in 2019.