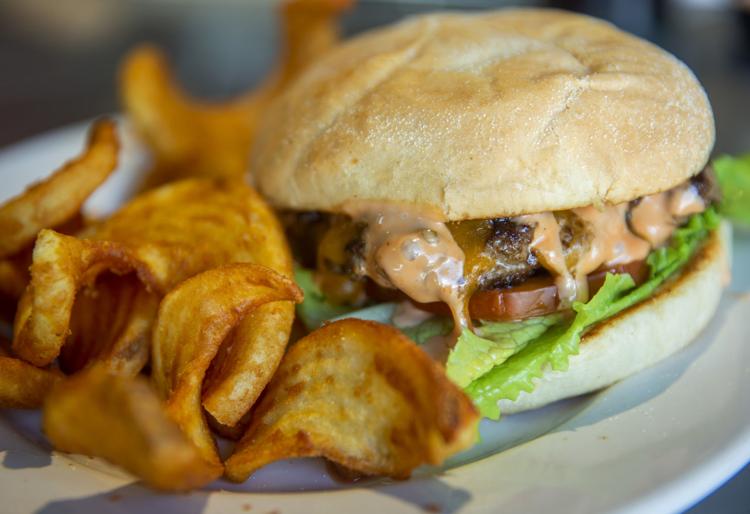 Guppies Hot Rod Grille
105 Main Street N., Kimberly
Soft opening hours: 7 a.m. till 3 p.m. Monday through Saturday, 8 a.m. till 2 p.m. Sunday; visit guppieshotrodgrille.com for updates on hours.
Menu: Classic burgers, diner fare and their signature clam chowder.
Guppies Hot Rod Grille, originally in downtown Twin Falls, stood as a testament to old school diners. The food was as comforting as the staff was. Guppies strived for a familiar feeling.
On Sept. 9, 2018, Guppies Hot Rod Grille sustained serious fire damage. It was reported that the fire started in the Guppies Kitchen; the back of the restaurant was destroyed and the front half of the restaurant received smoke and heat damage.
There was a huge outpour of support from the community. It seemed that everyone was waiting for the day for the fan-favorite restaurant to return.
The classic diner opened in their new location in Kimberly on Aug. 28. This seemed like a great excuse to get out of the office and see how Guppies has reintroduced themselves.
The new restaurant offers a stylish 1950s aesthetic. It feels comforting to be surrounded by a bygone era. Before I sat down I knew what I was going to order: the Hot Rod Burger. It was probably a safe order on my part but I needed something familiar. It's a standard burger with the secret "Guppies sauce" drizzled on it.
When the burgers and fries arrived I devoured them in seconds. The fries are about as close to perfection as a food can get. Guppies hasn't lost a step in their classic diner cuisine. Now I just need to find an excuse to visit and try their breakfast menu.
Guppies are back with their signature food and style. If you've missed them during their absence make sure to swing by and see what you've been missing out on.
As of the writing of this article, the menu and hours are in a soft opening phase. Make sure to visit Guppies Hot Rod Grille Facebook for updates on what items are served and when the hours are changed.
Satisfy your cravings
With our weekly newsletter packed with the latest in everything food.