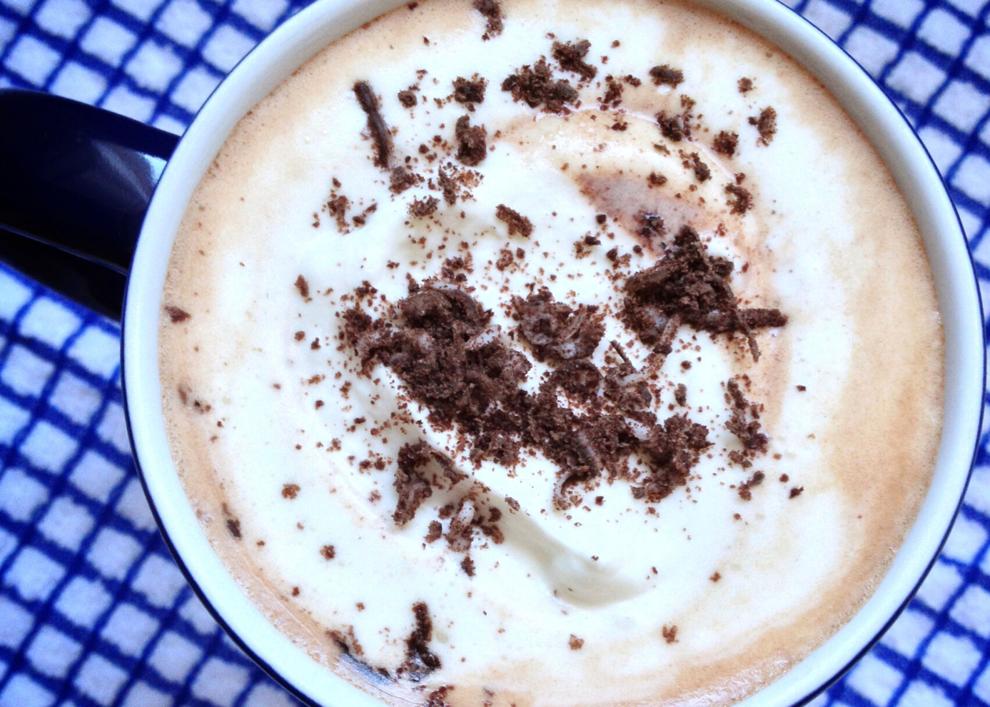 Hot chocolate is the perfect sweet treat for a cool day. Growing up as a figure skater, spending many days in a cold skating arena, my mom always made sure there were packages of hot chocolate in the cupboard.
Once you learn how easy it is to make hot chocolate from scratch, you'll never buy premix hot chocolate again. This recipe uses oat milk as the base, but you can use any plant-based milk: almond, soy or rice. Once the milk is heated, it's flavored with cocoa powder and sweetened with brown sugar and a piece of dark chocolate.
Simple Hot Chocolate
1 cup unsweetened oat milk
1 tablespoon unsweetened cocoa powder
1 square dairy free chocolate
1 teaspoon to 1 tablespoon brown sugar
1. Heat oat milk in a small saucepan over low heat until hot, about 6 to 8 minutes.
2. Whisk in cocoa powder and chocolate square until chocolate and cocoa powder has blended in.
3. Sweeten to taste with brown sugar and serve immediately.
Keep an eye on the oat milk; it can go from warm to bubbling over very fast.
This recipe makes 1 cup of hot chocolate, but can easily be doubled or tripled to make additional cups
The hot chocolate can be sweetened any way you like, with agave, sugar, maple syrup or stevia. But, since no sweetener is alike, start with a small amount, then add more to taste.
Garnish with marshmallows, crushed candy canes, dairy-free chocolate chips or Irish cream whiskey.
(Kary Osmond is a Canadian recipe developer and former television host of the popular daytime cooking show "Best Recipes Ever." Her easy recipes include helpful tips to guide you along the way, and her love of plant-based cooking offers healthy alternatives to some of your favorite dishes. Learn more at karyosmond.com.)