TWIN FALLS — As part of its centennial celebration, the Twin Falls Idaho Stake of The Church of Jesus Christ of Latter-day Saints is putting on a massive theater production to show the community who they worship.
The play is "Savior of the World: His Birth and Resurrection" as a way to celebrate the stake's creation 100 years ago. The play depicts the events of Jesus' life.
"Savior of the World" will have shows at 7 p.m. Thursday and Friday and shows at 2 p.m. and 7 p.m. Saturday at Roper Auditorium.
Putting this production on has been no small task — with nearly 150 cast members, the same amount of people operating behind the scenes and 20 musicians in the live orchestra — this show has needed all hands on deck to be put together, said Clark Draney, one of the actors for the play.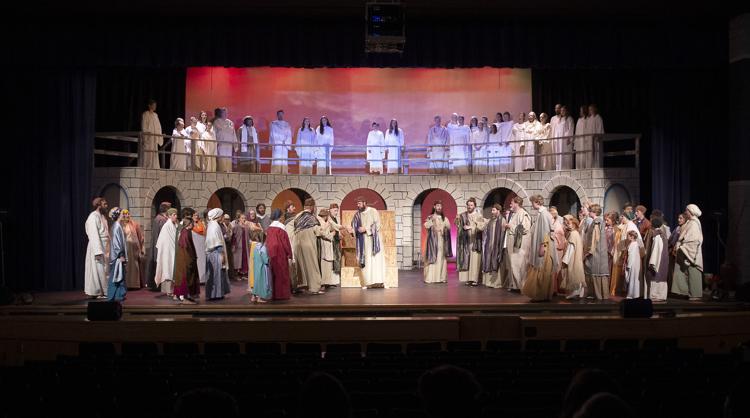 The play is the culmination of the centennial celebration for the Twin Falls Idaho Stake. A stake is a collection of congregations in an area. To become a stake in the church there must be about 3,000 members.
Although some members of the church were among the first settlers of the valley it took until 1919 for the church to reach that number here, said President Mitchell Moffitt, the president of the Twin Falls Idaho Stake.
The stake has been split multiple times. Now there is a Twin Falls Idaho Stake, Twin Falls South Stake, Twin Falls West Stake, Filer Stake and Kimberly Stake. The stakes have divided to accommodate more members in more wards, or congregations, and offer more chances for members to serve their respective stake, Moffitt said.
You have free articles remaining.
The theme of the centennial celebration is "100 years of faith and community." The festivities started in May with youth-led community service projects around the Magic Valley. Following that, the stake participated in the Western Days parade with a banner listing all of the religious and service organizations that have been in Twin Falls for at least 100 years. On July 20, the Twin Falls Stake had a centennial celebration at Candy Cane Park where they showed a documentary detailing the group's history in Twin Falls.
"As the crowning achievement, we moved the attention from us towards Jesus Christ," Moffitt said.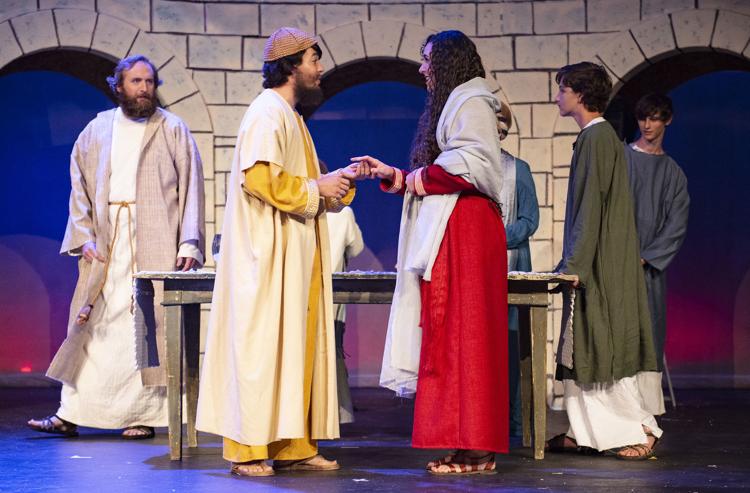 The actors have been rehearsing since January, getting together once a week to work on characters said Whitney Majors, who portrays Mary Magdalene. During this process, she has tried to understand Mary Magdalene to portray her as accurately as possible.
"I've learned just how incredible she is," Majors said. "It's exciting. There is a pressure to it."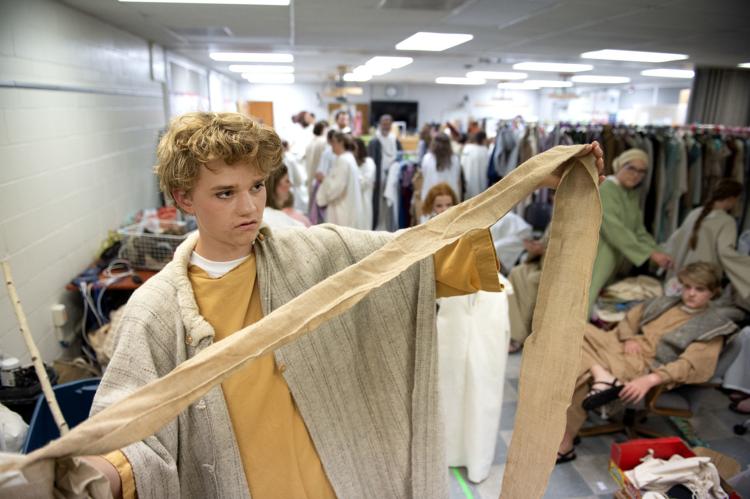 The director, Kristin Morgan, said that this is the first time that "Savior of the World" has been put on in the Magic Valley. She hopes that anyone who watches the play will find something to identify with.
"We've conceived of this show as a gift to the community," Draney said. "We want people to see what we are all about."