TWIN FALLS — A faith not often seen in rural America has been growing steadily in Twin Falls, even as other religions have seen declines in attendance.
St. Ignatius of Antioch Orthodox Christian Church first came to the Magic Valley on Dec. 19, 1993, with members meeting at a subdeacon's house.
The church is now in a bigger home and is hosting a jubilee celebration this weekend, including an open house Saturday with a reception attended by His Eminence, Metropolitan Joseph, Archbishop of New York and Metropolitan of All North America.
"As I behold the strong and vibrant community you have become over twenty-five years, I cannot help but reminisce of my first visit to your community in 1995, when you were a small mission meeting in the YMCA," Metropolitan Joseph wrote in a congratulatory letter to the parish. "From those humble beginnings, you now have a beautiful church that I often refer to as my 'cute cathedral.'
"Your community has dedicated itself to the hard work of educating yourselves in the Faith and growing spiritually, and these labors have borne the fruit of peace, joy, and vitality."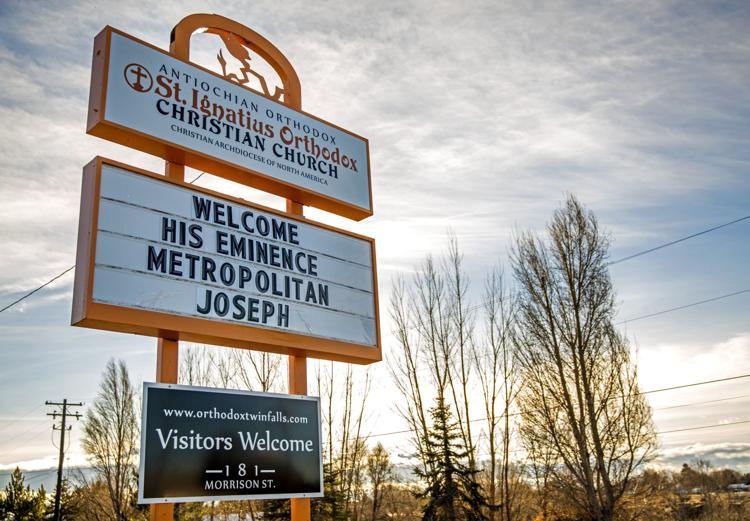 Ater its time at the YMCA, St. Ignatius of Antioch Orthodox Christian Church had a home on Addison Avenue and was there for 19 years.
The church sat about 50 members — a challenge during busy services where 70 people stood shoulder to shoulder.
"We were seeing more and more people coming looking for a traditional church," the Rev. Michael Habib, who has led the congregation for five years, said. "We needed something more."
In 2014, St. Ignatius of Antioch Orthodox Christian Church bought a half-acre lot near its Addison site, but later found property on Morrison Street in Twin Falls that would provide more space for the growing church.
The church moved in 2016 into the building at 181 Morrison St.
"I don't see us changing from here," Habib said. "We're working on showing what we have here. It's a hidden treasure."
Mary Lou Panatopoulos has been a member since the church's inception in 1993. Panatopoulos joined the church because of her husband. It was his greatest gift to her, she said. She is on the parish council and serves as the secretary.
"We've doubled in size these 25 years. Our roots are deep. We've worked hard to sustain," Panatopoulos said.
"It's a big deal, most communities this size wouldn't be able to maintain a church like this," Habib said. "For many people, the church is their family.
"It's a group of people working together to draw ourselves closer to God."