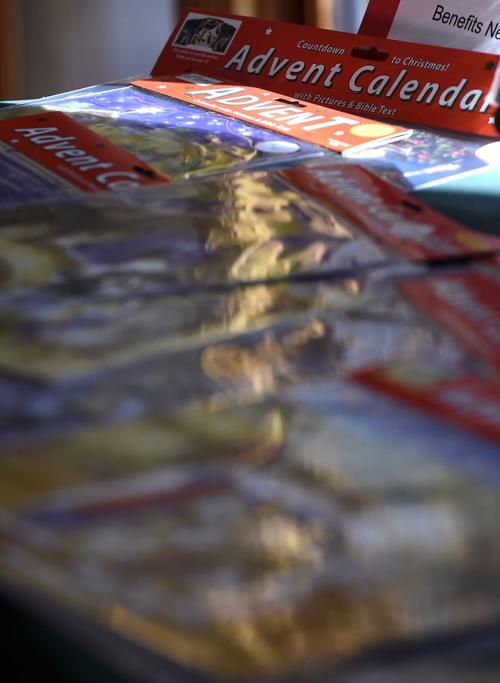 Methodist churches begin Advent worship
The United Methodist Churches of Buhl, Filer, Hagerman, Jerome and Wendell — the Magic Valley Ministries — invite all who are interested or curious about the Christian season of Advent to join them during the month of December.
Advent is a time of expectant waiting and preparation for the celebration of the birth of Jesus at Christmas. Those seeking a spiritual connection to the season and with Christians throughout the world using traditional practices are invited to join.
Pastor Penny will hold Advent Studies based on the book "In My Heart I Carry a Star." Begining next week, studies will be held at Buhl UMC on Mondays at 9:30 a.m., Hagerman UMC on Wednesdays at 9:30 a.m. and Renew in Jerome at 6:30 p.m. on Wednesdays. Pastor Mike will hold an Advent Study focusing on seasonal scriptures at Wendell UMC on Wednesdays at 6:30 p.m.
Rev. Mike Hollomon will preach at Hagerman UMC (9:30 a.m.) and Filer UMC (11 a.m.) for the four Sundays of Advent (Dec. 1, 8, 15 and 22). Pastor Penny Hodges will preach at Wendell UMC (9:30 a.m.) and Jerome UMC (11:30 a.m.). Members of Buhl UMC will lead worship and Hollomon will be preaching by video. The sermons will focus on traditional Christian scriptures for Advent and carols of the season will be sung.
Final Sunday for 'Gifts of Love' ingathering
Sunday worship at the Episcopal Church of the Ascension will begin at 9 a.m., with the service of Morning Prayer. Nursery care for children 5 and under is available from 8:45 a.m. until after the service.
This will be the final Sunday for the November ingathering for "Gifts of Love," a local non-profit program. "Gifts of Love" provides a wide variety of books, decorative or smaller items, in new or like-new condition, to four local care facilities, where residents are able to select gifts to give to family members. More information is in the gathering area at the church. Parties at the care facilities are scheduled for the first week of December.
Djembe Drumming meets from 6:45 to 7:45 p.m. Monday, with no cost for participating. Contact Paula, 208-961-1349, if you need a drum supplied.
Ascension Episcopal Church is handicapped accessible and is located at 371 Eastland Dr. North, Twin Falls. For more information about Ascension: Call 208-733-1248 or email ascension.episcopalidaho.org.
Community Church of the Brethren offers free Thanksgiving meal
Everyone is invited to join a free Thanksgiving Day meal on 11 a.m. to 1 p.m. Thursday at the Community Church of the Brethren and Igelsia de Dios Pentgecostal, M.I., at 461 Filer Ave. W., Twin Falls. It will be a time of good food and fellowship.
Growing up with 'Sesame Street'
"Sesame Street" began because of the realization that if children's attention can be gained, then they can be taught. What would the lessons be? Join visiting minister Rev. Jenny Peek as she shares a lighthearted yet serious reflection on the evolution of teaching children about race, equality and justice in the US.
Join the fellowship at 10:30 a.m. Sunday at 160 Ninth Avenue East in Twin Falls.
Newcomers of all religious paths, or none at all, are always welcome. Child care is available. The church is handicapped-accessible.
Be the first to know
Get local news delivered to your inbox!