Paul church holds German Sausage Supper
PAUL — The Congregational Church will hold its 57th annual German Sausage Supper from 5 to 7:30 p.m. Jan. 22 at the church, 121 N. Second W., Paul.
The menu will include all-you-can-eat German sausage, pancakes, eggs, peaches and coffee. Sausage will be sold by the pound at the dinner as well.
Bring your family and see your friends at this well-known community event.
For more information, call 208-438-5657.
Worship Center hosts special speaker
TWIN FALLS — Craig Johnson will be the featured speaker Sunday at Magic Valley Worship Center Church, 302 Third Ave. E., Twin Falls.
As a boy, Johnson was awarded the Gold Medal Achievement Award while attending his home church in Twin Falls. He attended the Revival School of Ministry College and finished his education with Southwestern Bible School while being a youth pastor in Long Island, N.Y.
Johnson is the pastor at Christian Life Assembly in Stroudsburg, Penn. All area residents are invited to welcome him as he visits with family in Twin Falls.
Ascension offers Feed My Sheep hot meal today
TWIN FALLS — The Feed My Sheep ministry team from the Episcopal Church of the Ascension will provide a hot meal at noon today at the Mustard Seed, 702 Main Ave. W., Twin Falls. For anyone desiring nourishment or companionship, the Mustard Seed provides the location for a free hot meal every Saturday.
Ascension will celebrate Holy Communion at 9 a.m. Sunday at the church, 371 Eastland Drive N., Twin Falls. Nursery care for children five years and younger will be from 8:45 a.m. until after worship. Refreshments and Christian education for adults and children will be held after the service.
Sunday afternoon religious study, "Living the Questions," will be from 4 to 5:30 p.m. at Our Savior Lutheran Church, 464 Carriage Lane N., Twin Falls. All are welcome. Attendance at prior sessions is not necessary.
On Wednesdays, Knit-Us-Together — the handwork group — meets from 1 to 3 pm.
Bible Study meets from 11 a.m. to noon Thursdays to reflect upon the Bible readings and themes for the upcoming Sunday, led by the Rev. Rob Schoeck.
All are welcome for worship, study and fellowship at Ascension Episcopal Church which is handicapped-accessible. For more information, call 208-733-1248 or go to episcopaltwinfalls.org.
Unitarian Universalists hear about 'Daughterhood'
TWIN FALLS — Three members of the Boise fellowship — Kacee O'Connor, Emmie Schlobohm and Debra Smith — will share how they use their Unitarian Universalist principles to meet the challenges of becoming caregivers to their aging mothers.
Some days the daughters struggle to honor their principles when caring for their mothers' emotional needs, and some days they don't do a good job of caring for themselves. Often, they are befuddled by the emotional whirlpool caused by living so close to someone who is nearing the end.
How can they help each other? The three women are working with others to form communities that offer support, resources and sometimes just evenings of whining with wine.
The public is welcome to hear about "Daughterhood" at the Magic Valley Unitarian Universalist Fellowship at 10:30 a.m. Sunday at 160 Ninth Ave. E., Twin Falls.
Unitarian Universalism honors the differing paths individuals travel. Congregations are places where people celebrate, support and challenge one another as they continue on their spiritual journeys.
Unitarian Universalists covenant to affirm and promote: the inherent worth and dignity of every person; justice, equality and compassion in human relations; and acceptance of one another.
Newcomers of all religious paths, or none at all, are always welcome. Child care is available. The center is handicapped-accessible.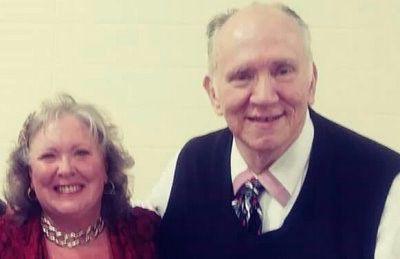 Lighthouse Pentecostal hosts concert with Greens
FILER — Reflections of Love Ministries, Kathy and Ron Green, will be in concert at Lighthouse Pentecostal Church for the 11 a.m. and 7 p.m. services Jan. 27 at the church, 500 W. Fifth St., Filer.
If you enjoy traditional hymns, southern gospel and country gospel music, you will enjoy the Greens. They have ministered for 36 years — traveling and sharing the gospel through music, sharing that God is a God of second chances.
Enjoy an evening of foot-stomping hand-clapping music that will stir the heart and soul. A love offering will be appreciated.
For more information, call 208-543-4647.