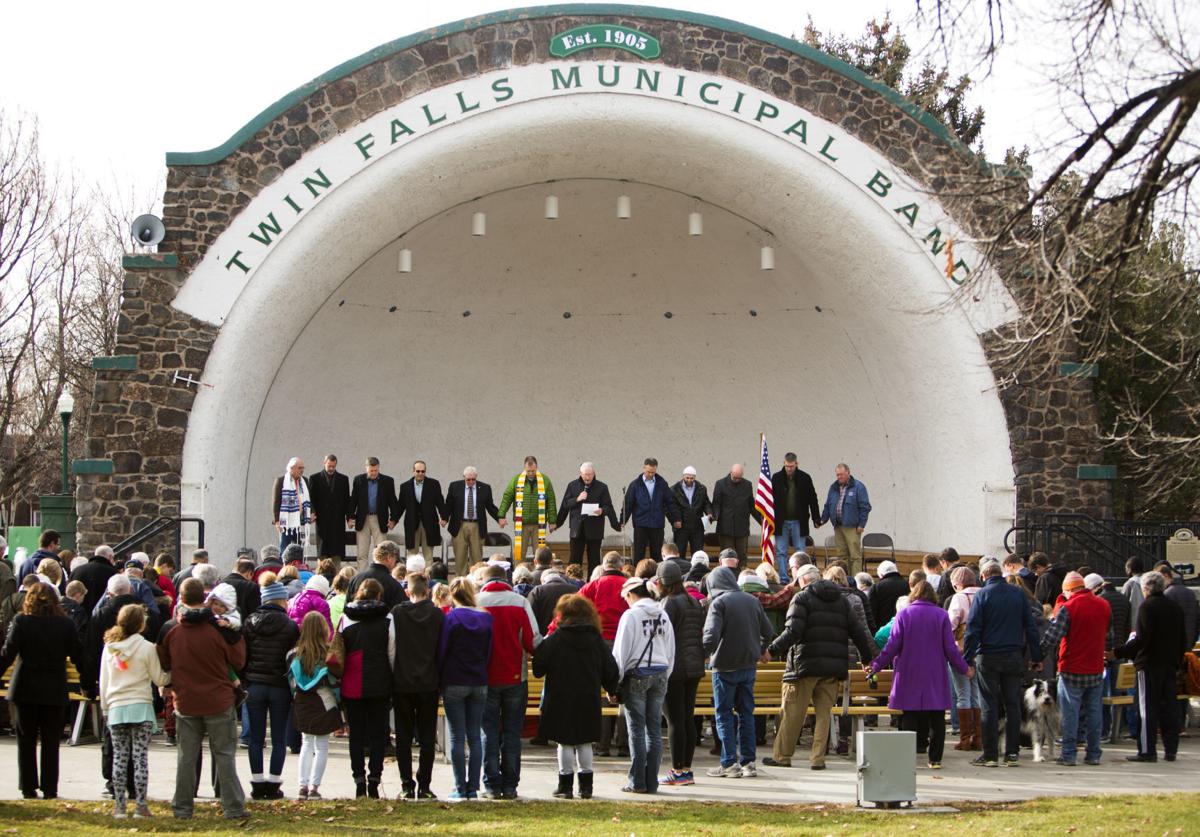 TWIN FALLS — Religious leaders around the Magic Valley see the unique blend of theology in Southern Idaho as a reason to celebrate.
Members of the group Faith Leaders of the Magic Valley are hosting a holiday gathering to collectively demonstrate appreciation of other religions.
The third annual Magic Valley Interfaith Thanksgiving and Gratitude Celebration will be held from 3 to 4 p.m. Sunday at Twin Falls City Park, 400 Shoshone St. E. Everyone in the community is welcome and encouraged to bring a nonperishable food item for donation. There will be music, refreshments and statements from civic and religious leaders.
The rally will close with a "hands across the park prayer," where people can express gratitude, said Rabbi Tony Prater of Congregation Beth Chaverim, the local Jewish congregation.
"I think one of the large benefits is showing the unity we have," Prater said. "There's no animosity between us."
The Faith Leaders of the Magic Valley is a group of various leaders across different denominations. The aim of this isn't conversion but a celebration of the different religions, said Brian Johns, bishop of Kimberly's Third Ward of The Church of Jesus Christ of Latter-day Saints.
"It's the power of 'We all believe different stuff,'" Johns said. "The whole point is we all don't believe the same things but we can all get along."
The interfaith group in charge of Sunday's gathering includes: Johns, Prater, Rev. Mike Holloman, United Methodist Magic Valley Ministries; Haroon Rashid, outreach leader for the Islamic Center; Pastor Anne Palma, Our Savior Lutheran Church; Chris Reid, bishop of the North Point Ward of The Church of Jesus Christ of Latter-day Saints, Rev. Phil Price, First Presbyterian Church; Disciples of Christ Reverend Tracia Deal; and Father Rob Schoeck, The Episcopal Church of the Ascension.
The first gathering occurred in 2017 as a response to an incident where butchered pig parts were draped on a cross at the Islamic Center of Twin Falls. Holloman said that the group united to create a positive approach toward coexistence.
"I remember looking out at the crowd of people," Prater said. "I saw this wonderful, diverse group of people. It really did take my breath away. It was so humbling."
"I hope people take away a spirit of joy amidst our busy lives," Holloman said. "We can take a moment to make new friends and make the Magic Valley even stronger. We want to encourage people to come celebrate each other's way of showing faith."
Be the first to know
Get local news delivered to your inbox!