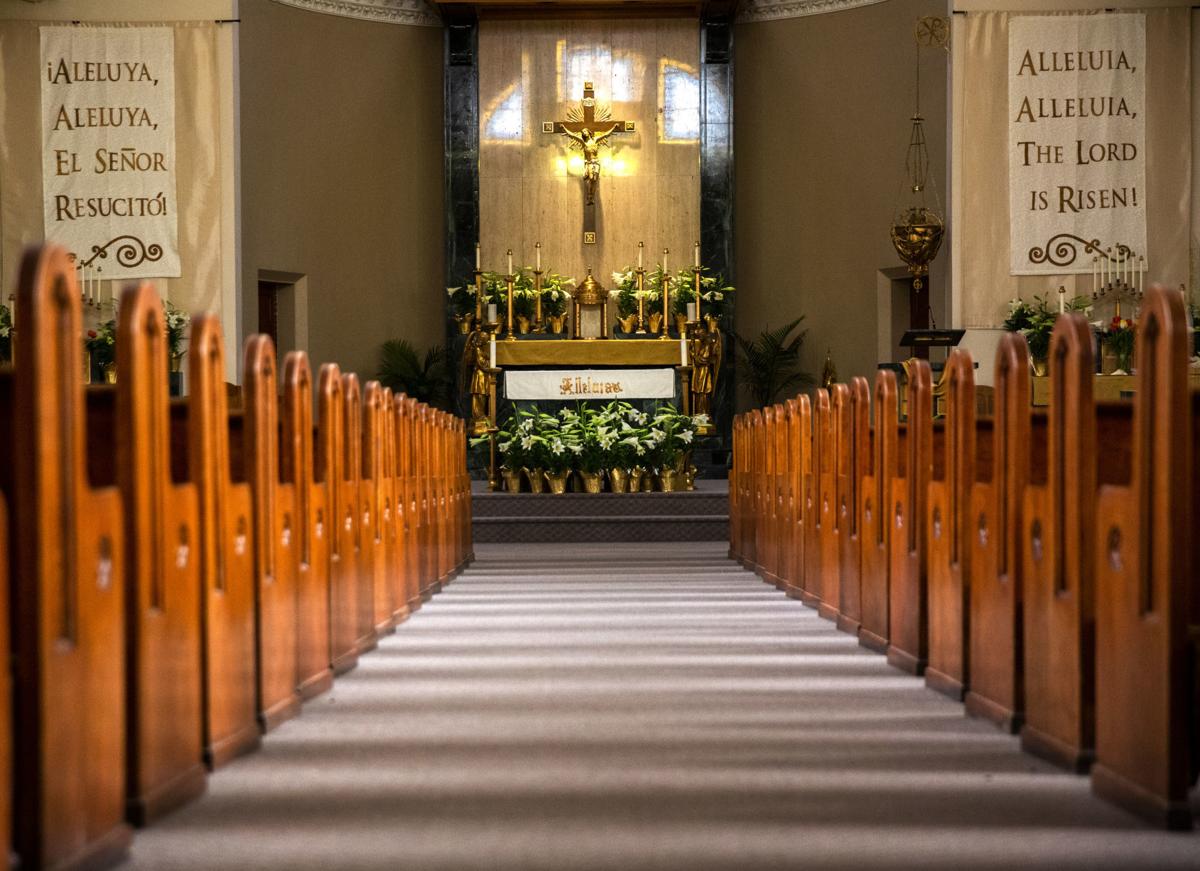 BOISE — Catholic and Episcopalian leaders in Idaho have suspended worship services for their respective denominations until at least Palm Sunday.
Bishop Peter Christensen of the Roman Catholic Diocese of Boise announced Tuesday a suspension of all public Masses beginning Saturday and continuing through April 5.
The bishop made the decision after reviewing the actions of neighboring dioceses as well as the announcement to suspend Masses by Archbishop Alexander Sample of Portland, the Metropolitan bishop for the region. Christensen will determine later whether the diocese will be able to celebrate public Masses during Holy Week and thereafter.
"This was not an easy decision for me, but I make it out of great concern for the health and well-being of our faithful in the diocese, especially those who are most at risk from the Covid-19 virus, including those with chronic health conditions and those over the age of 60," Christensen said in a statement. "Such individuals include not only many of our parishioners, but also a good number of our older priests."
The bishop extended a dispensation to all Catholics from the obligation to participate in the Mass on Sunday. However, he is asking that all priests open their churches during certain hours each day for private prayer, devotion and confession, while being careful to follow protocols for proper hygiene conditions.
"We want to reassure the Catholic faithful of our diocese that the lights are on for them should they choose to come to our churches for private prayer or confession," he said. "Priests will continue to celebrate the Eucharist privately, to pray for the Church, the world, our people, and for special intentions."
A non-public Mass will also be livestreamed each Sunday from a location that will be announced later on catholicidaho.org. The bishop encouraged the state's Catholics to follow the livestream or an EWTN telecast each Sunday "in order to maintain their unity with the universal Church, and to be able to participate in the cycle of readings and prayers for the liturgical season."
"All Catholics in the Diocese, in a sign of our spiritual communion, are asked to accept this decision in the spirit of this Lenten season of sacrifice," the bishop said. "We can use this opportunity to draw closer to the Lord, to unite our sufferings with His, to pray for all who are impacted by this virus and to be aware of opportunities to help our neighbors wherever needed."
On Monday, Bishop Brian Thom of the Episcopal Diocese of Idaho also suspended public worship in Episcopal churches through April 5 and issued guidelines for public gatherings of the church "to take action to protect our most vulnerable members and the communities in which we live," the diocese said in a statement.
"While we take precautions within our parishes and others within our home, this is a time for all to be mindful of the emotional, perhaps even spiritual, demands of such stringent actions. This pandemic will affect the lives of every Idahoan," he said in a letter to Idaho Episcipalians. "This gives us, as disciples of Christ, an opportunity to creatively care for all those in our communities that will become sick, those who remain at risk through the run of the pandemic, and especially those who will face tremendous needs due to closed schools and drastic reduction in the service industries. "
Episcopal churches are located in the Magic Valley and Wood River cities of Twin Falls, Jerome, Buhl, Gooding, Burley/Rupert, Shoshone, Hailey, and Ketchum.
Concerned about COVID-19?
Sign up now to get the most recent coronavirus headlines and other important local and national news sent to your email inbox daily.