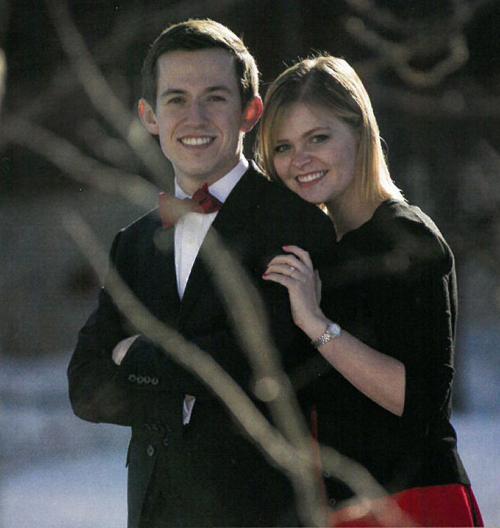 DECLO | Wayne and Sherrie Hurst of Declo are pleased to announce the marriage of their son, Matt Hurst to Alexandra Greenwood, daughter of Dr. Mark and Elizabeth Greenwood of Richfield, Utah.
Hurst and Greenwood were married on April 22 in the Salt Lake City Temple of the Church of Jesus Christ of Latter-day Saints.
Matt is a 2016 political science graduate from Brigham Young University.
The couple will make their home in Provo, Utah where Matt is employed at Qualtrics and Alexandra is continuing her undergraduate studies at BYU as a mathematics major.
An open house for the newylyweds will be held from 7 to 9 p.m. May 7 at the Declo LDS Stake Center.
Be the first to know
Get local news delivered to your inbox!