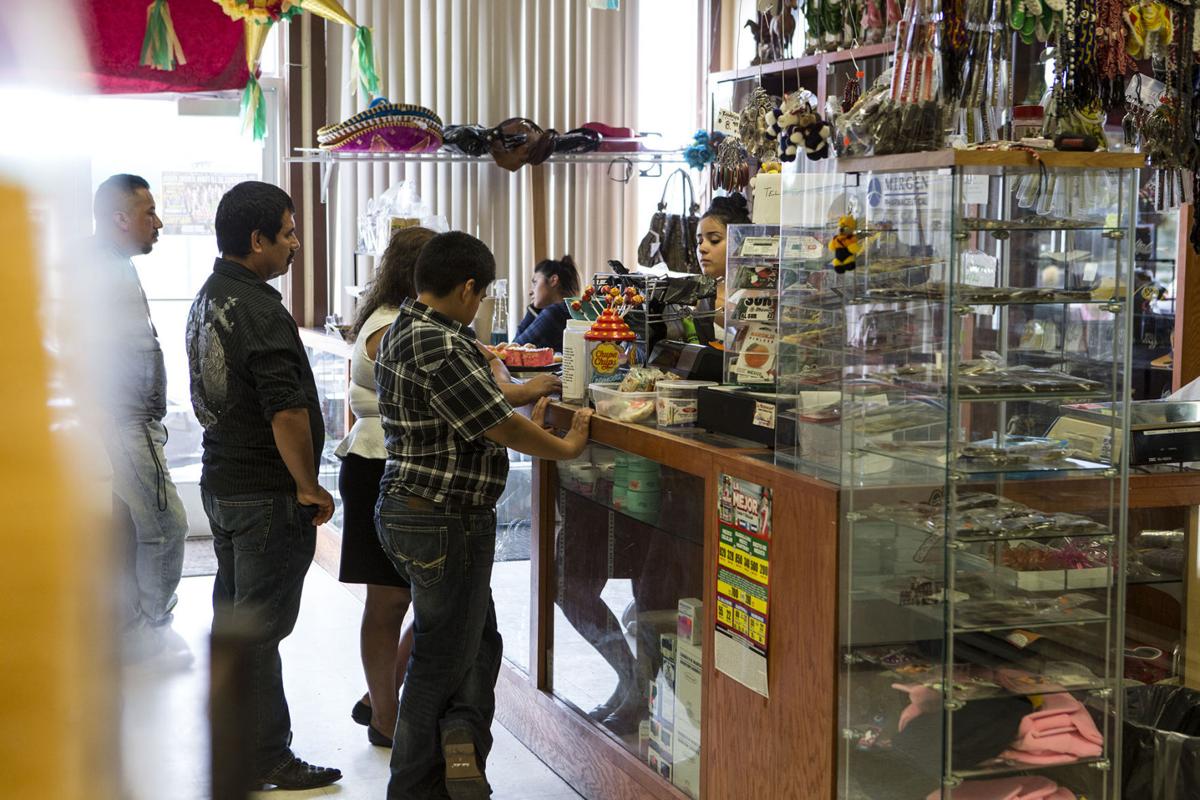 JEROME • On a late-August Sunday afternoon, a steady stream of customers stocked up on rolls and pastries at La Michoacana Bakery.
Sundays are busy at the downtown bakery. Customers come after Spanish Mass at St. Jerome Catholic Church — some from as far away as Hailey and Sun Valley.
Owner Efrain Tellez came to the U.S. from Michoacan, Mexico. He worked on ranches and farms, then cleaned racks in a bakery, before opening the first La Michoacana bakery in Rupert about two decades ago. His daughter, Chayo Tellez, said her father used to bring his bread to Jerome to sell at another bakery, but he opened his own shop on South Lincoln Avenue in 2010.
While their Rupert store draws a mixed clientele, in Jerome they have struggled to expand beyond the Mexican community.
"It's hard to get them in here," Chayo Tellez said.
It's an imbalance apparent elsewhere around Jerome, too: The city's longstanding businesses cater more successfully to Spanish-speaking customers than many immigrants' businesses do to non-Hispanics.
Many downtown stores are run by Mexican immigrants and sell primarily to fellow immigrants. Jerome's changing population, meanwhile, prompted some of the city's more established business to learn how to serve people who don't speak English.
"We get a lot of Hispanic customers," said Buzz Miller, owner of Buzz's Antique Mall. "We're getting more and more all the time."
At his antique store, he has employees who speak Spanish, and often the children or spouse of a Spanish-speaking customer can translate. His Hispanic customers, he said, are good people like anyone else.
"I have a little trouble understanding them sometimes, but between the two of us, we figure out what we want," said Miller, moved to Jerome in 1968 and has operated businesses in the Magic Valley for decades.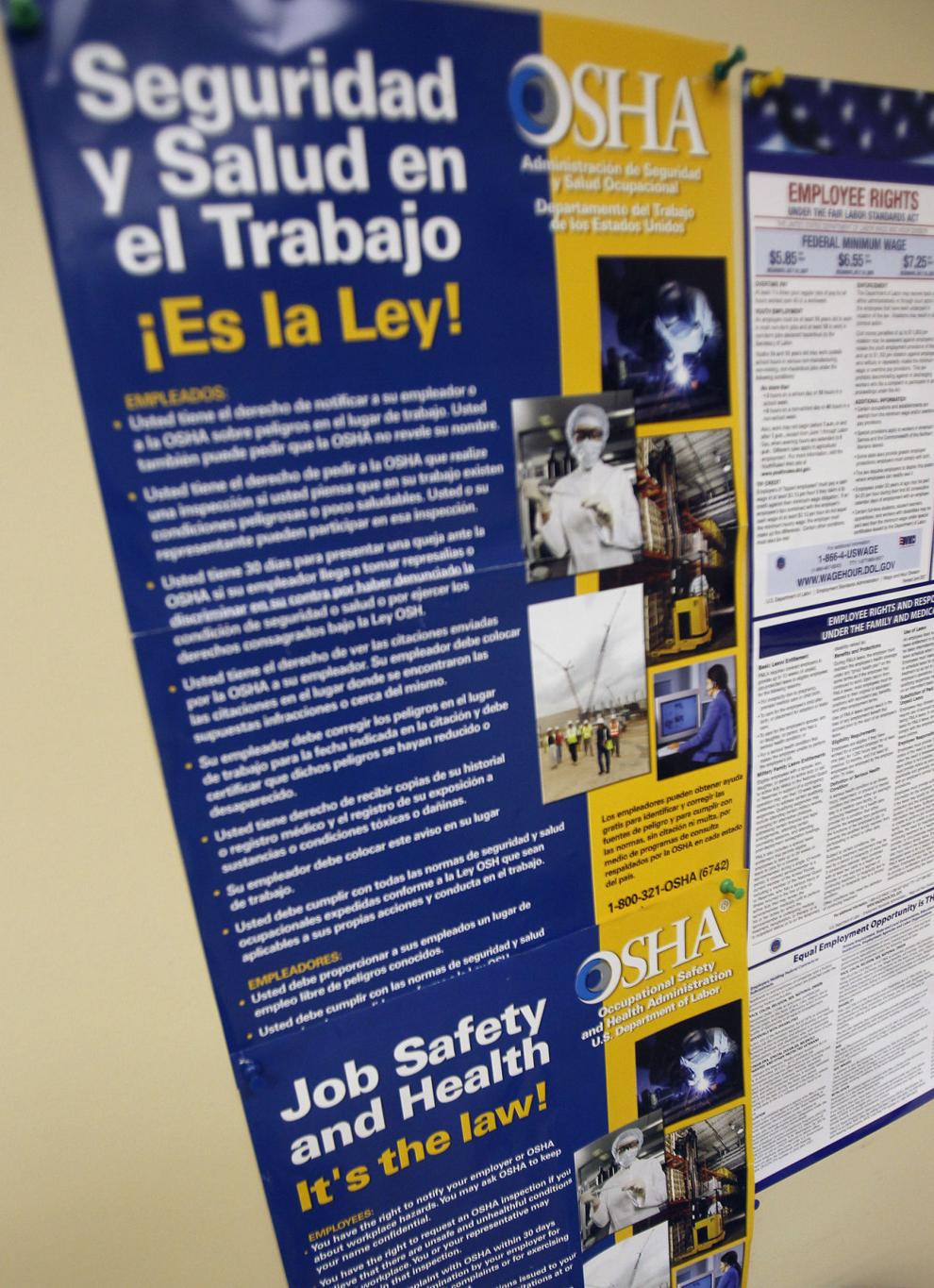 A handful of downtown businesses display banners in their windows welcoming Spanish-speaking customers. In the window of Canyon Financial: "Hablamos Espanol." Nearby, a sign at Cheverria's Traditional Mexican Food & Meat Market has an open sign with both English and Spanish words.
About half of the employees at Valley Country Store can help with translating, said store manager Jason Pollard, who learned Spanish as a second language.
He doesn't require Spanish skills when he hires, but they're a plus because many Hispanic farm and dairy workers come into the store.
The store encourages employees to learn the basics of Spanish so they can help customers, assistant manager Mary Slim said, and Spanish-speaking employees try to be available by phone if they're not at work.
Valley Country Store occasionally puts up signs in Spanish. "It's been effective," Pollard said.
Do Jerome's Mexican-themed stores feel inviting and accessible to English-only shoppers? A handful of Jerome residents declined to answer that question.
What is known: Most Latino-owned businesses aren't members of the Jerome Chamber of Commerce. And increasing membership is one of the chamber's goals, executive director Brandon Redmond said.
Redmond speaks "enough Spanish to be dangerous," as he put it. Esmerelda Chavez, the city planner who leads the city's outreach to the Hispanic community, helps translate flyers for chamber events. Rosa Paiz, owner of El Sombrero Restaurant, is on the chamber's board of directors and helps with translation and outreach.
The chamber hopes to increase Hispanic participation in community events such as the Christmas lights parade and tree-lighting ceremony.
"We've definitely really started trying to capture both cultures," he said.
In a city of immigrants, Hispanic entrepreneurs enjoy a large potential clientele. One Guadalajara native who graduated from Jerome High School is making a go of introducing the rest of the city, too, to the tastes of his hometown.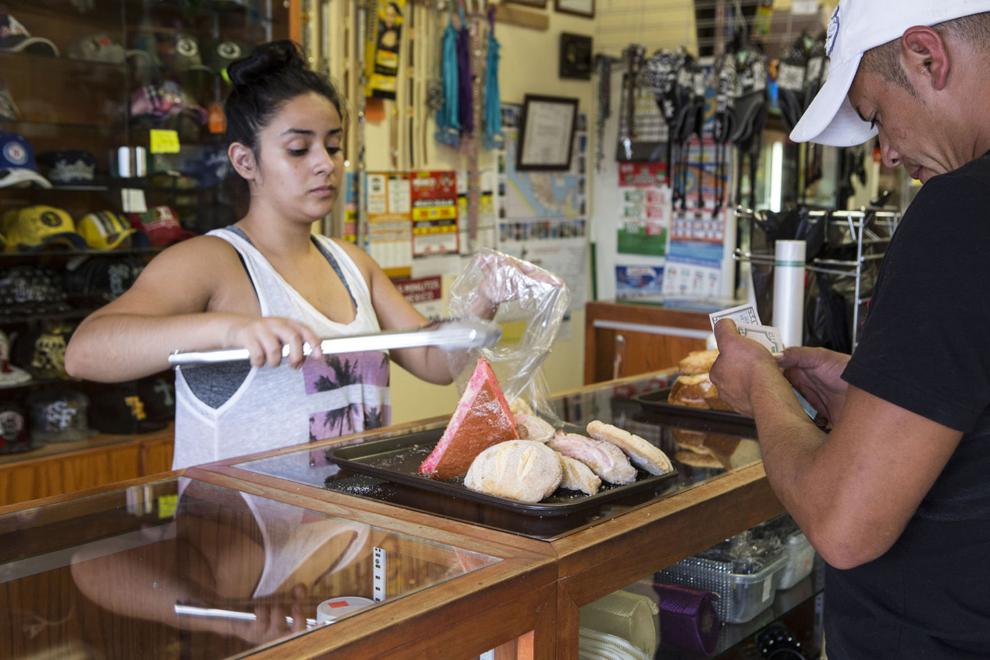 Santiago Garcia grew up in the restaurant business; his parents owned one before the family came to the U.S. a few years ago. This summer, he opened his new restaurant on Main Street.
When Garcia came to America as a teenager, he worked in a Mexican bakery for a couple of years, and then at the Tiger Stop restaurant. He ventured out on his own by opening a taco truck in 2013. He opened the new restaurant July 18, just in time for the Jerome County Fair. People from as far away as Boise and Pocatello were in town for the fair, and many stopped by.
Garcia's family works at the restaurant with him, and they serve a number of Guadalajara-style dishes. One of the most iconic is the torta ahogada — a sandwich made with the thick birote bread that is popular in the region and drowned ("ahogada" is Spanish for "drowned") in a spicy red sauce. Another popular dish is his tacos al pastor— meat that's marinated in a combination of spices and pineapple.
"Our customers love it," he said.
Garcia wants to introduce people to a different kind of food than, say, the tacos or Tex-Mex cuisine Americans generally associate with Mexico.
"I think we're trying to make a revolution in food," he said.
Another entrepreneur is capitalizing on Jerome businesses' need to connect with Hispanics — and with immigrants' need to learn about the town they're living in.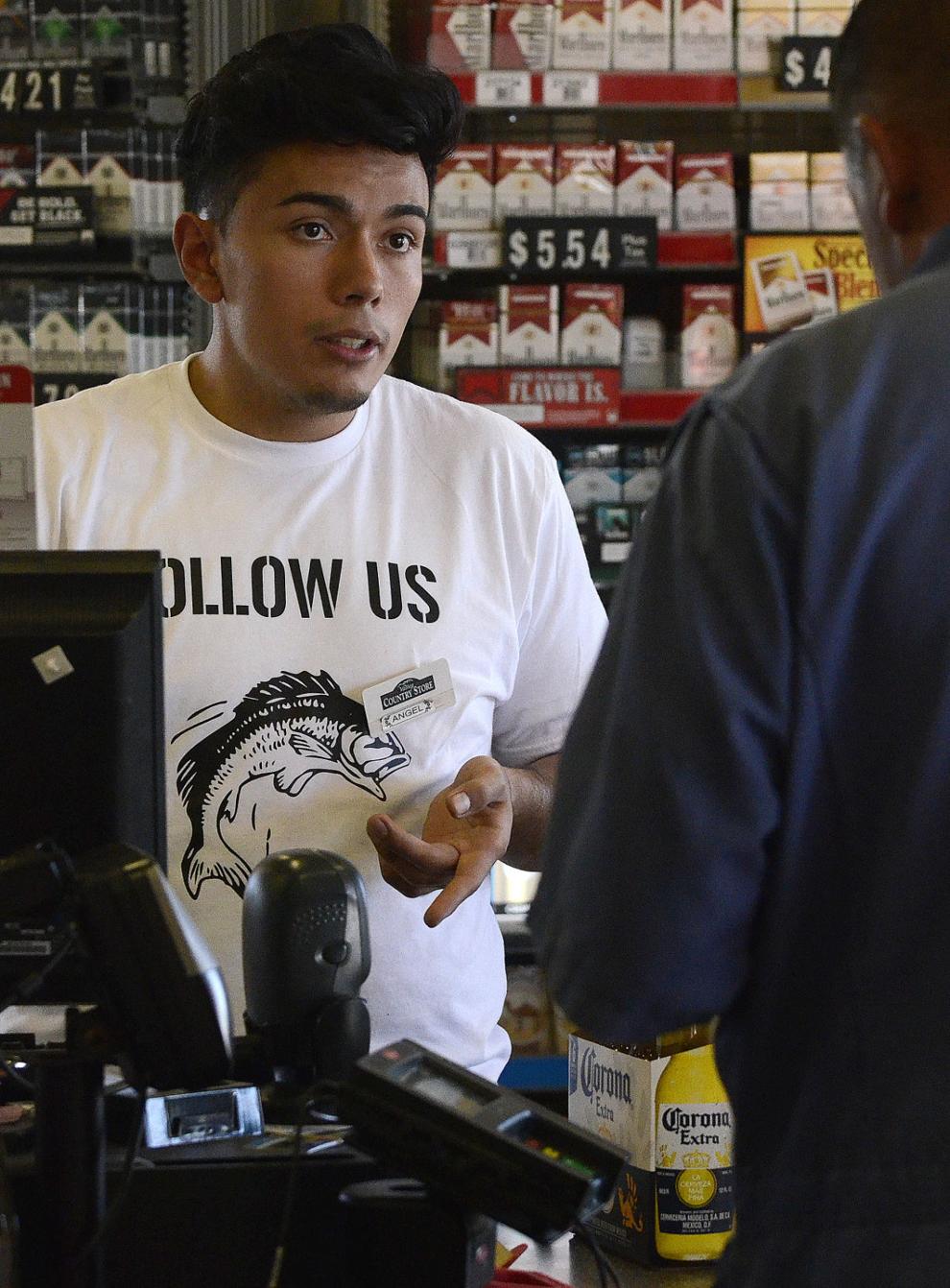 Ecuador native Maria Bucklew — who was introduced to the Mexican culture after moving to Jerome 12 years ago — started a Spanish-language magazine called NCulturas three years ago with a goal to provide low-cost advertising. It helps Latino residents know where to find churches, dentists and attorneys, for instance.
The free publication reaches 11 Magic Valley cities and is distributed in Latino stores.
In early August, NCulturas was among the Latino businesses participating in the Jerome County Fair parade, where Bucklew tagged along with a folkloric ballet group.
It's beneficial for Latinos to get involved in local events, she said, to "show we participate and are part of the community."
That's exactly what El Tigre Restaurant was doing at the parade.
Chantal Licano, 16, grew up in Jerome and always wanted to be in the parade. This summer, she got her chance with El Tigre, which her family has run for 3 1/2 years. From a float bearing a "Home of the Big Burrito" sign, restaurant employees handed out tacos along the parade route — to Spanish and English alike.
Business outreach in a language everyone can understand.