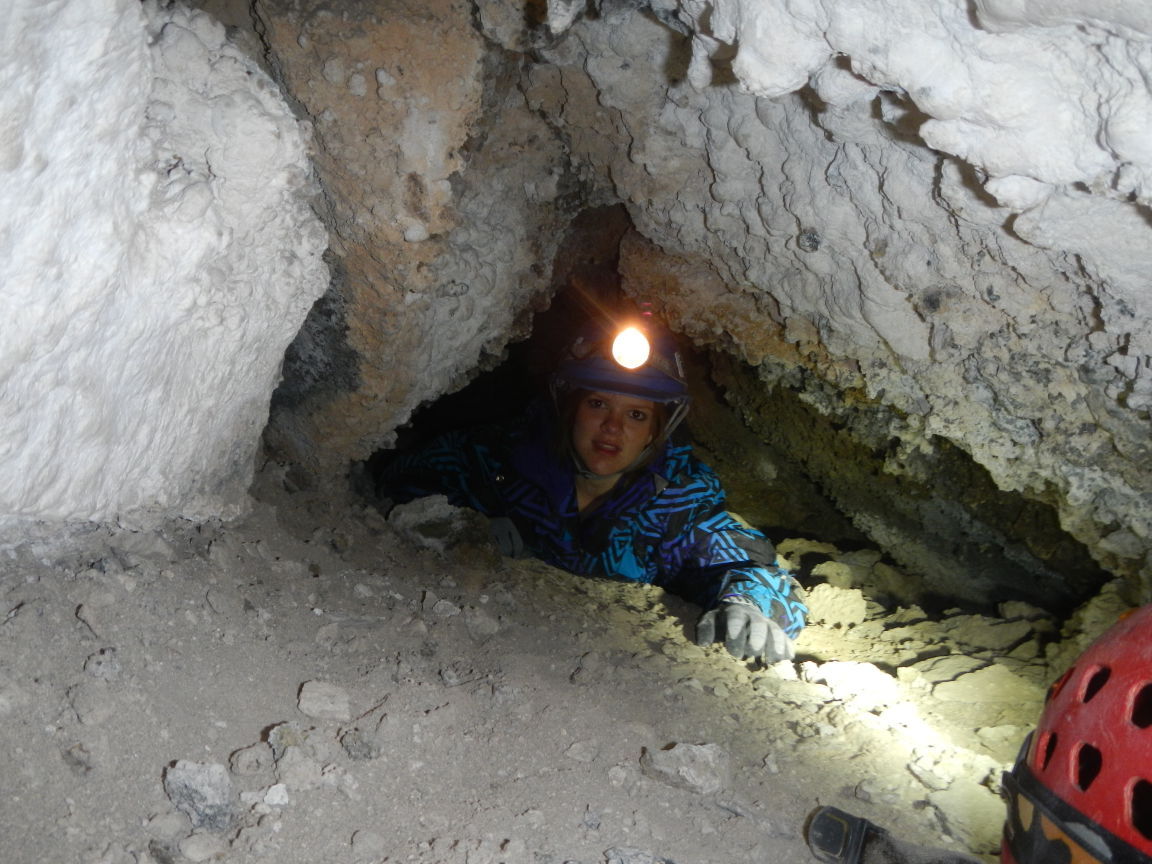 TWIN FALLS | Are you an adventurer who thrives on exploring new and wondrous places? Then caving may be for you.
The Silver Sage Grotto wants to help you do it right. South-central Idaho's caving club, it's an organization of the nonprofit National Speleological Society.
The NSS is dedicated to the scientific study of caves and karst; protecting caves and their natural contents; and promoting responsible cave exploration and fellowship among those interested in caves.
Idaho's caves are either solution caves or lava caves, Silver Sage Grotto leaders say.
Solution caves are formed by slightly acidic groundwater circulating through fractures in limestone. This water is capable of dissolving great quantities of rock and creating caves filled with stalactites, stalagmites, helectites, columns, flowstones, rimstone pools and waterfalls. The region's best examples of solution caves are in eastern and western Idaho and just to the south in Nevada.
The most common caves in south-central Idaho are lava caves, also known as lava tubes, which form in the central portion of a lava flow. After the flow is extruded, its outer margins cool and solidify into basaltic rock, while the still molten central core continues to flow. When the source of lava is cut off, the lava flows out the end of the tube and leaves a cave.
These lava caves are typically 10 to 20 feet in diameter, but some are big enough to drive a train through, Silver Sage Grotto said. They are characterized by extrusion spires, driblet columns, lava lakes and multiple levels. Basalt flows on the Snake River Plain have many excellent examples. The second and third longest lava tubes in the lower 48 states are just north of Shoshone.
The Silver Sage Grotto regularly explores caves in Idaho and neighboring states. They range from family-friendly caves to extreme vertical ice caves hundreds of feet below the surface. Grotto members also serve as cave stewards for the Bureau of Land Management and Craters of the Moon National Monument and Preserve, a role that offers opportunities for bat monitoring, cave surveying, search and rescue and access to caves generally closed to the public.
Silver Sage Grotto advocates responsible caving that protects both the cave and caver. Members do not give out cave locations to the public but will take people to explore the caves of Idaho and surrounding areas. The next outings include caves near St. Anthony over Memorial Day and "Family-Friends-Kids Entry Level Caving" over the Fourth of July weekend near Mammoth and Shoshone ice caves.
The Silver Sage Grotto meets at 7 p.m. on the second Thursday of each month at College of Southern Idaho in Twin Falls, in the Taylor Building's room 258. Information: Caves.org/grotto/ssg.