TWIN FALLS — It's a tough time to be a beekeeper.
Each year, commercial beekeepers are losing 30 to 40 percent of their hives on average, said Kirk Tubbs with Tubbs' Berry Farm in Twin Falls. The main contributor to hive loss: the Varroa destructor, a parasitic mite that attacks honey bees and transmits viruses. And as humans have become more effective at eliminating flowering weeds or clover from their lawns and farms, wild and domesticated bees are being shorted a food source.
The die-off is problematic for commercial farming operations. California's almond growers pay a premium to rent bees each spring from Magic Valley hives, Tubbs said. And the reduction in wild honey bees can also impact gardens here in Twin Falls.
The good news: Gardeners interested in increasing their harvests can try a few approaches to assist the local bee population. And there are other pollinators besides honey bees that can also be beneficial for growing produce — especially if you know how to draw them in.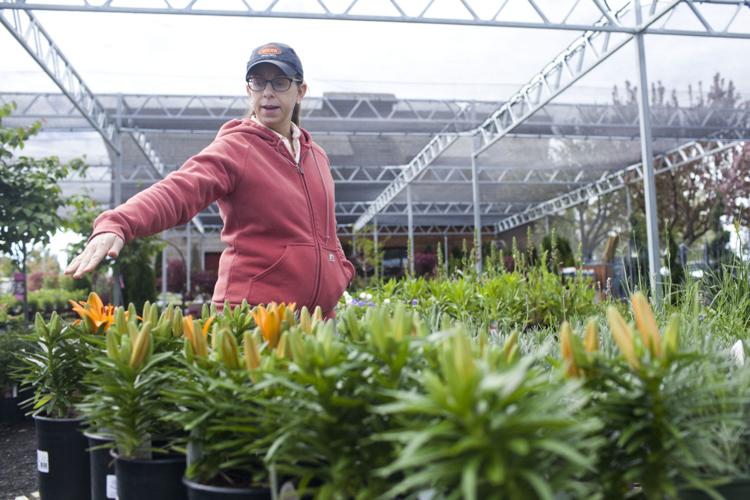 Step 1: Know the difference
A key point to remember when managing your home and garden: Bees are not wasps — though both can help pollinate a garden.
"Wasps are shiny; they can sting repeatedly," Tubbs said. "And a honey bee is fuzzy. If a honey bee stings, it dies, so they're not inclined to waste it."
Honey bees start coming out in full force once the weather is above 50 degrees, he said. They typically travel in a 1-mile radius from the hive to collect nectar, but they will fly 3 to 5 miles if needed, Tubbs said.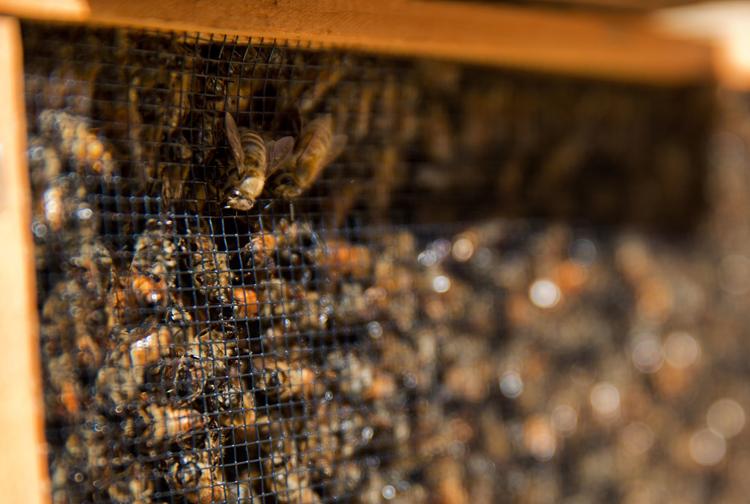 It's also important to keep in mind that honey bees are not the only pollinators out there, said Andres "Andy" West, a University of Idaho Extension horticulturist in Twin Falls.
"Most people only think about the honey bee and not our local bee species here," West said.
More than 400 species of bees exist in Idaho, he said. Some useful pollinators are the metallic green sweat bees and hoverflies (a fly with the coloring of a bee). There's also the endangered bumblebee and a large variety of beetles, butterflies, moths, hummingbirds and even wasps that pollinate flowers.
If you are planning to attract a certain type of pollinator, the University of Idaho has more information available at its office at 630 Addison Ave. E., Suite 1600. If you bring a photo, West can also help identify plant or pollinator species.
Tubbs' Berry Farm will host its annual Bee Day at two separate times from noon to 6 p.m. April 26 and 10 a.m. to 4 p.m. April 27 at 1150 South Park Ave. W. At the event, participants can watch demonstrations, learn how to start a hive and observe bees at work in the bee observation area.
Step 2: Attract
"If you put a plant out, most of the time the insects will find it," West said.
Just about any flowering plant is bound to attract at least some pollinators. Honey bees, especially, aren't picky, Tubbs said. But different pollinators do have their own preferences for color, odor, nectar quantity and type of pollen.
"The best thing to do is have a range of flowers," West said.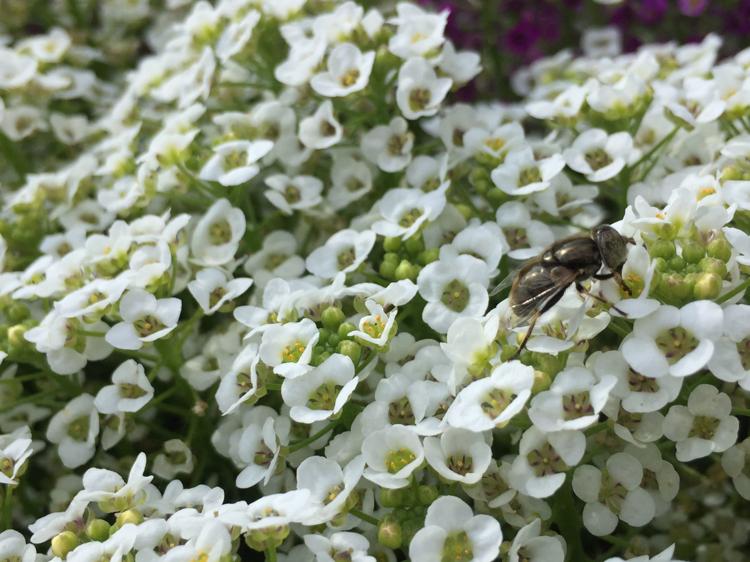 An easy approach is to grow some clover in your lawn, which will also provide nitrogen for your grass. Also try to buy flowers that bloom at different times, extending your season for pollinators.
Generally, a lot of the commercial plants have the nectar and pollen bred out of them and won't be as efficient at attracting pollinators, West said. His own recommendation: buy flower varieties that have existed a long time. A few examples include sunflowers, marigolds, mums and scented geraniums.
But don't forget the native plant species, West said. These will be effective at attracting a lot of native pollinators, and many are perennials that will come back year after year. Native plants are also drought tolerant.
West recommends planting a mix of early spring bloomers (such as a cutleaf daisies) with some May and June blooming plants (penstemons and buckwheats) and late-bloomers (hyssops). His personal favorite: the sunset hyssop, which blooms in late summer when most other flowers taper off. The plant grows to about 3 feet high, 3 feet around and bears lavender and orange flowers that attract butterflies and hummingbirds.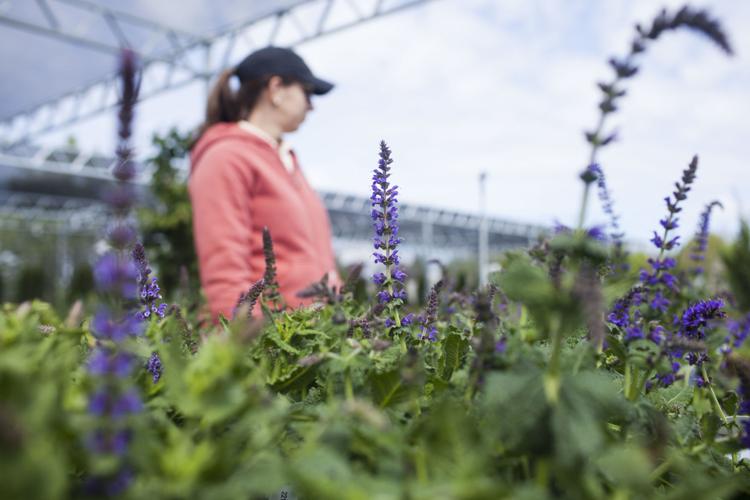 Need help? Native Roots in Twin Falls has about 46 different species of native plants for gardeners to choose from, Farm Manager Cory Ward said. These will be ready to go in the spring, and a landscape architect on site can help you design your garden. The University of Idaho also has some designs you can borrow, and you can view many of the native species in the gardens outside County West.
Clif Bar Bakery in Twin Falls is in the process of creating its own pollinator garden for people to enjoy and learn from. It's slated to open Sept. 18 in conjunction with the bakery's solar array. The pollinator garden will be planted with grasses, clover, sunflowers and perennials largely provided by Kimberly Nurseries Landscape & Irrigation in Twin Falls.
Step 3: Protect
While mites and habitat loss are top contributors to hive mortality, homeowners can help alleviate those stresses simply by planting flowers that bloom, Tubbs said. Beyond that, gardeners can exercise caution just by reading the labels on insecticides and herbicides before applying them.
Some products are safe for bees, he said. Others may be OK if they are applied after dark when bees are back in the hive. By the time the sun rises, the product may be inert. The University of Idaho recommends using only natural pesticides and fertilizers in a bee garden.
For other pollinators, it will be key to not disturb their habitat, West said. Don't be overly fastidious in your fall cleanup. Beetles like to overwinter in deadwood or branches, so you could leave a small pile of branches on your property. And butterflies overwinter as eggs on flower stems or leaves.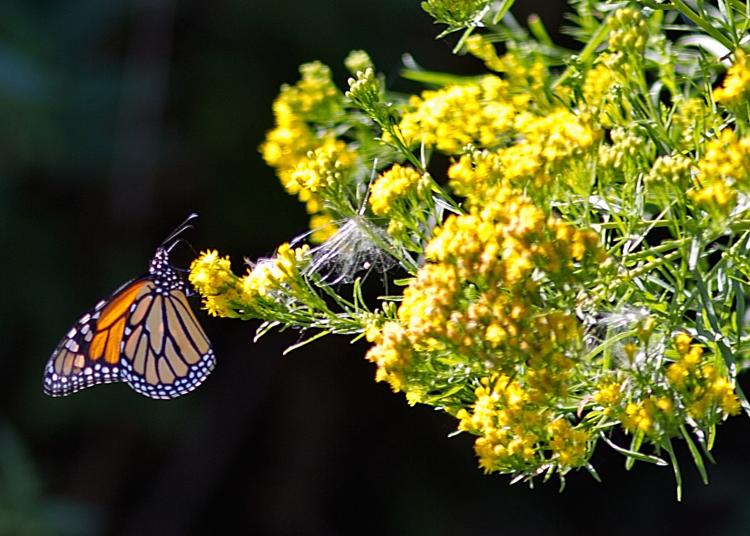 If you destroy an abandoned rodent hole, you may inadvertently be damaging a pollinator's winter habitat.
"A lot of our native bees, they actually burrow underground," West said.
West recommends having a small area of sandy soil to help shelter bees when it's cold outside.
Another way to protect pollinators and ensure they return each season is to make sure you aren't introducing something that's bad for them. Leaving excess lights on at night can alter the flight patterns of the nocturnal sphinx moth, West said. And hummingbird feeders should be used with care, as the birds can become too reliant on them.