TWIN FALLS — One man's trash is another man's art supplies.
Magic Valley artist Paul Davis elevates ordinary trash to recycled art. Dusty cigar boxes, worn toy cars and chipped dominoes become artwork that is layered and busy, reminiscent of "I Spy" picture books. Each piece of art becomes a search to find all of the items that are taken for granted.
Davis' work is now being auctioned off to benefit Habitat for Humanity. The lifetime amount of work can be seen at the Herrett Center until Saturday.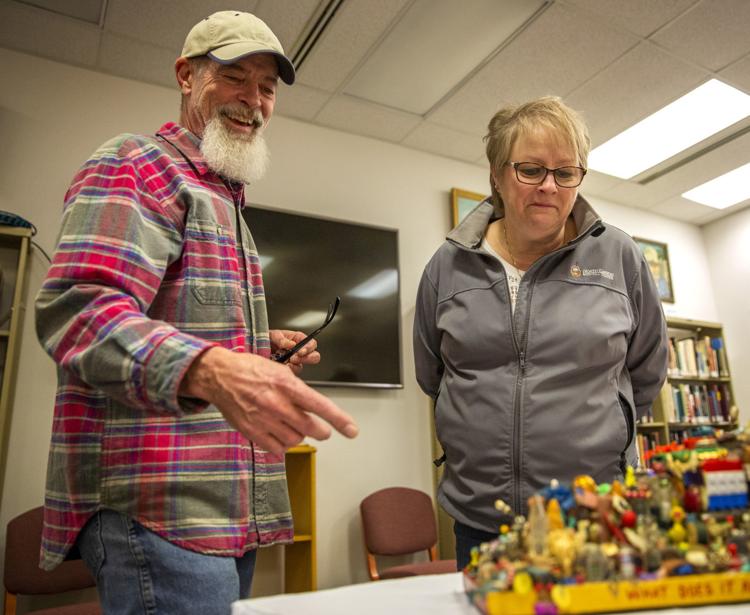 "I had a hard time putting a value on my art," Davis said. "I figured that my art is only worth what someone is willing to pay for it."
Davis isn't a stranger to supporting charities, he has donated art to Well Aware and Hilo Veterans. He spent time researching nonprofits and decided on Habitat for Humanity. This is his largest donation, with work ranging back to the 1970s.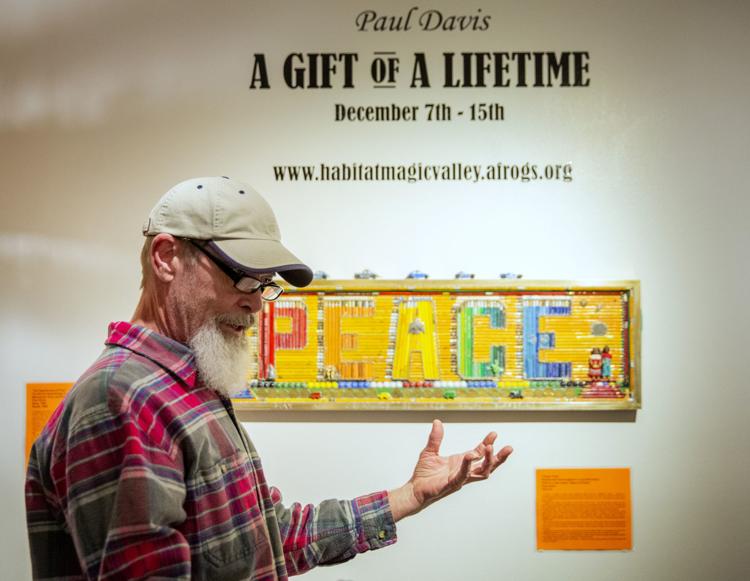 "I always wanted to be a philanthropist," Davis said. "I didn't have the money but I had my art."
Habitat for Humanity is currently building a house in Jerome for a single mother and her five children. Funds from the auction will help with that project, Executive Director Linda Fleming said. The auction goal is $10,000.
"He deals in recycling, which seems fitting for us," Fleming said. "His art is thought-provoking and full of heart."