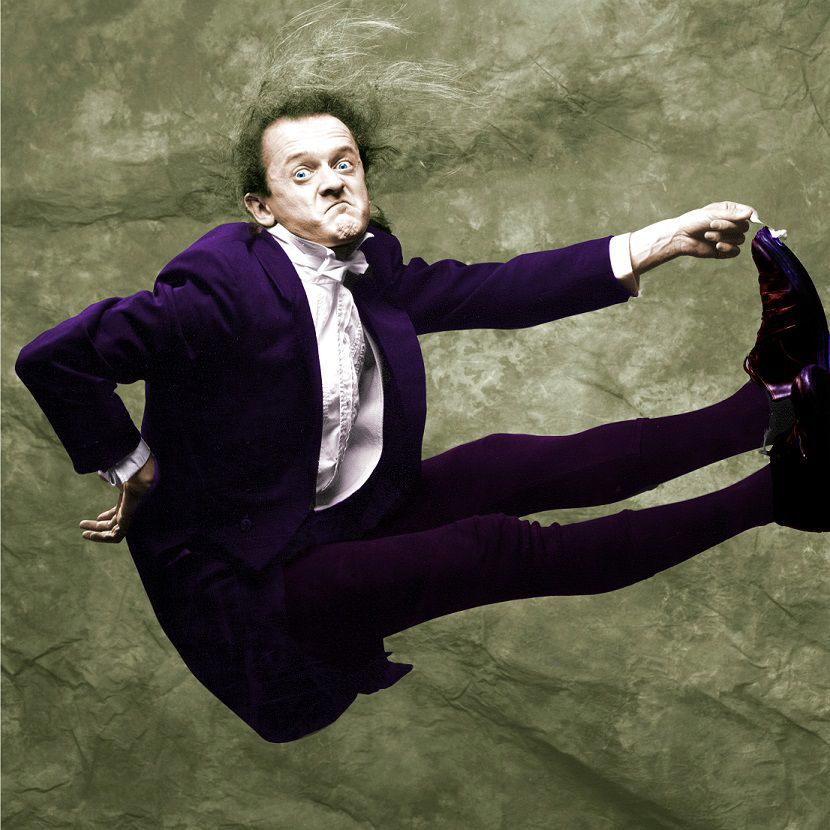 KETCHUM — The Sun Valley Center for the Arts will kick off its 2019-2020 Performing Arts Series by welcoming Tomáš Kubínek.
His performance will be at 7:30 p.m. Sept. 24 at the Argyros Performing Arts Center, 120 Main St. S., Ketchum.
Hailed by the New York Times as "absolutely expert and consistently charming," Kubínek is part clown, part mime and part acrobat with his brand of physical comedy. He has appeared in more than 30 countries during a career spanning three decades.
His latest creation, Tomáš Kubínek — Miracle Man, is a revival of strong-man stunts, couples counseling, snake healings and mass-hypnosis. This performance is best suited to, and was created for, an adult audience.
"Tomáš Kubínek is simply a joy to see onstage," Kristine Bretall, director of performing arts, said in a statement. "He blends sleight of hand, acrobatics, humor and performance in a way that will make you feel you've gone back in time. As a solo performer inspired by the absurd and using his body as his primary storytelling device, he is engaging and heartfelt."
During his time in the Wood River Valley, Kubínek will work with Silver Creek High School students on movement — exploring how our physicality can influence how we feel about ourselves and how others perceive us.
"Tomáš is renowned for his outreach work and really unlocks a childlike creativity and wonder in all of us," Bretall said. "I believe we could all use a dose of his lighthearted spirit, as well as his underlying message that our physical presence can be a powerful tool of communication."
To purchase tickets, call 208-726-9491 or go to sunvalleycenter.org or visit the center box office from 9 a.m. to 5 p.m. Monday through Friday at 191 Fifth St. E., Ketchum.
Stay up-to-date on what's happening
Receive the latest in local entertainment news in your inbox weekly!