TWIN FALLS — A single candle illuminated the memorial service. The whole ceremony was impromptu and low budget, but the sentiment was there: The soon to be departed friend would be dearly missed.
Jaci Calderon gathered a group of friends at her home to eat spaghetti, indulge in cookies and trade memories. The night of Oct. 28 was as somber as it was silly. The friends gathered around a photograph of 18-year-old Calderon.
This was the send-off to her beloved dark brown hair. By the same time the following day, she had bright blond locks.
Calderon sat in a styling chair at Salon 437, wearing baggy gray sweatpants and tired Adidas sneakers and holding her cellphone. It's a Tuesday morning in October, only eight days before she will take the stage as the lead of the College of Southern Idaho's production of "Legally Blonde." Elle Woods, iconically portrayed by Reese Witherspoon in the 2001 movie, is a notable character for many reasons: she is skilled at commanding the attention of a room, she is able to recall hundreds of important details at the drop of a hat — including what transpired on the most recent episode of "Days of Our Lives" — and she is comfortable using legal jargon in day-to-day life. But one of the most important details for this character is her blond hair. That's one thing Calderon doesn't have.
Calderon spent two months preparing for this role — memorizing the exhaustive amount of lines, learning all of the dance moves (Calderon says this is her weakest area, but her stage presence begs to differ) and perfecting each note in every song. When working on a show, she lets it consume her until the final curtain call. She lived with the script and tried to be off-book as soon as possible. Much to the chagrin of her roommates, she sings along to the soundtrack of the musical while parading through her home. All of this would culminate in the dying of her hair. This would serve as the final step into becoming Elle Woods.
One must have a passion to be swallowed whole by an art form. It wasn't until Calderon's freshman year at Canyon Ridge High School that she learned to appreciate performing. Whenever she gets the chance, she participates in community theater to work on her craft. She had a fear that she may not get certain roles because of the color of her skin. But there is a shift in theater so actors are looked at now for being emotionally and mentally able to play a character, she said.
"In the last couple of years there has been a rise in diversity in theater," Calderon said. "It's a huge thing in community theaters and schools. Not a lot of shows center on people of color. I always thought I would never have a shot because of my color."
It was just after eight in the morning when she began the transformation. The CSI freshman had her gorgeous brown hair wrapped in shimmering foil. Her "hair artist," Omar Huerta, would be working on the hair for roughly five hours that day. His goal was to turn this level five hair to a level nine — the higher the number the lighter the hair. Calderon had the option to wear a wig, but she opted out; having her own hair gives it personality and real movement, Huerta said.
Calderon smiled when she thought of how her mother will eventually react to her hair. Calderon's mom is arguably her biggest supporter, but her traditional mother has never wanted her children to dye their hair.
"I guess she doesn't like change," Calderon said. "I know exactly what she's going to do — she'll freak at first. She'll calm down after a few days and say 'I actually like it.'"
"Legally Blonde" is a silly show. It never tries to be something it's not but it's sharp wit and self-awareness help keep audiences entertained while avoiding getting too preachy with its theme. It deals with societal archetypes. Elle Woods deals with assumptions on her intelligence and her abilities due to her blond hair and unashamed love of the color pink. Almost every character has to break through typecasting.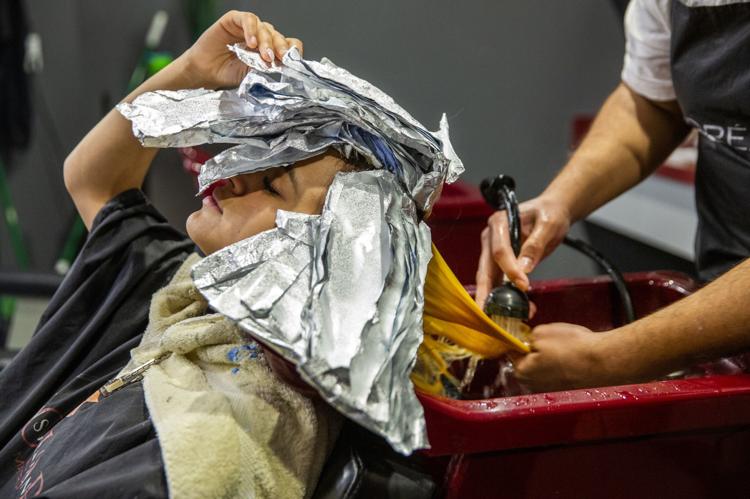 As the hours passed, Calderon's legs were restlessly bouncing as her hair was getting shades brighter. She reflected on the relatability of Elle Woods. The chihuahua-carrying, stiletto-wearing lawyer-in-training is at times foolish and is never above being the punchline to a joke, but her struggles are taken seriously and her drive to make good in law school is treated in earnest.
It may be the memorable quotes and quirky characters that audiences remember from "Legally Blonde." It's the undying desire to succeed despite what others think and surprising oneself with their near-limitless capability that truly resonates.
"Theater is my law school," Calderon said. "People really started looking at me when I sang and performed."
Huerta carefully moved a piece of foil and started coloring the next strands of hair. Calderon's hair, now a glowing yellow, lit the foil with a dew of dazzling gold.
"This is my law school," Huerta said.
"You can't do anything unless you have a passion for it," Calderon said.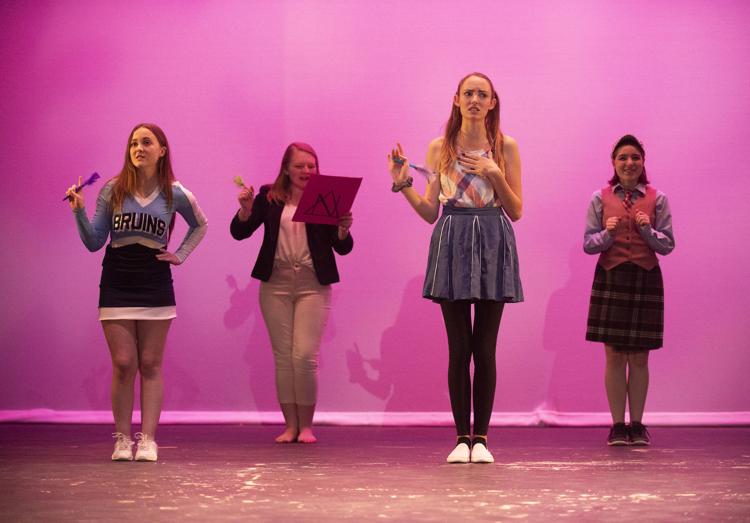 "Legally Blonde" takes viewers to a world where Cosmopolitan Magazine is the Bible and cheerleaders serve as a Greek chorus. The show is more than just Elle Woods and Calderon's near-constant presence on the stage.
The "Legally Blonde" musical is a collaboration of three departments in the CSI's Fine Arts Department: theater, music and dance. Director Shane Brown said that there is an effort to cooperate on projects in the Fine Arts Building.
Brown confessed that he has never seen the "Legally Blonde" movie but he said that the musical has a lesson that anyone can connect with.
"We ourselves play into these stereotypes," Brown said. "Once we are challenged, we overcome them."
The smiling faces of cast members and bright pink backdrop painted a very easy going production — but it is a mask for the hours of practice dedicated to mastering the sharp dance moves and surprisingly challenging music.
"The average audience will be surprised," said stage manager Burcu Seyben. "The ensemble work has been great."
Choreographer Cindy Jones would record each dance at every rehearsal and have the actors study and perfect their movements. Nothing was set in stone when making the dance routines, all of the performers were open to trying new movements and experimenting during musical numbers, Jones said.
"I hope that the movement helps tell the story," Jones said. "It helps carry the story as much as the dialogue and movement."
The songs require more work than most would expect. There are 22 songs in the entire show, with very little dialogue in between. The music has an unexpected wit to it, said music director Serena Clark. The songs are so fast-paced that it might require a second viewing to catch every joke, she said.
"It's very funny," Clark said. "There's nothing dumb about the show. It doesn't have to be deep to be smart. Most of all — it's fun."
Legally Blonde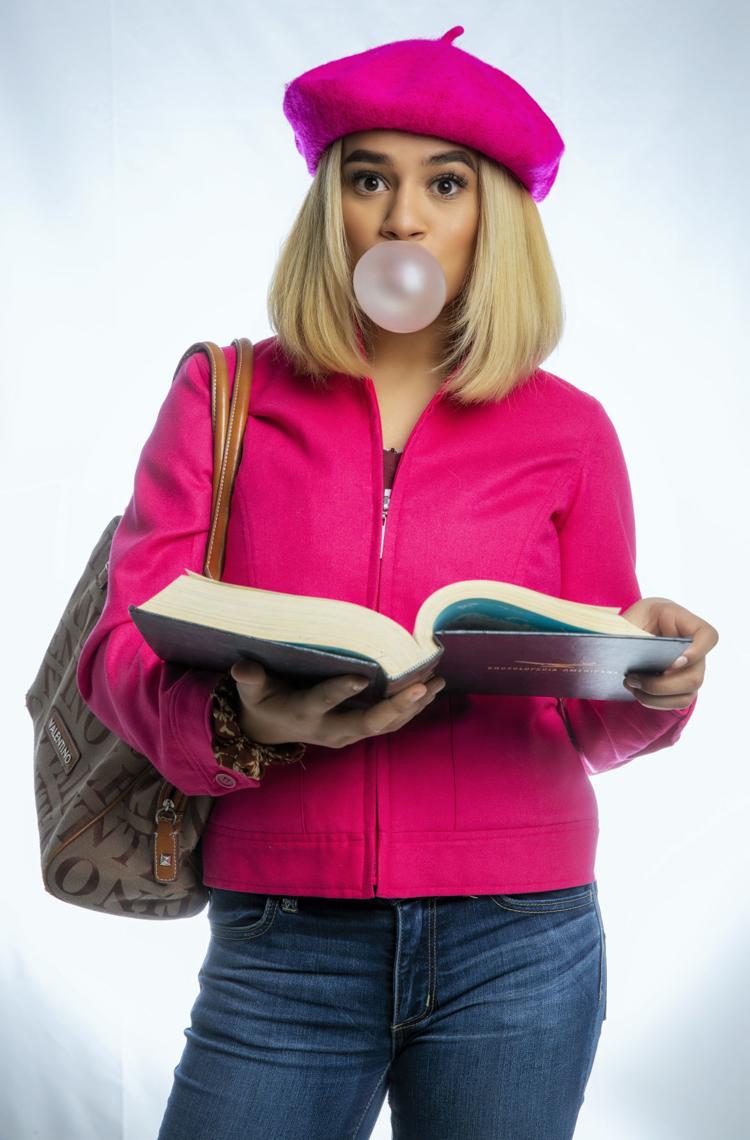 Legally Blonde: The Musical (excerpt)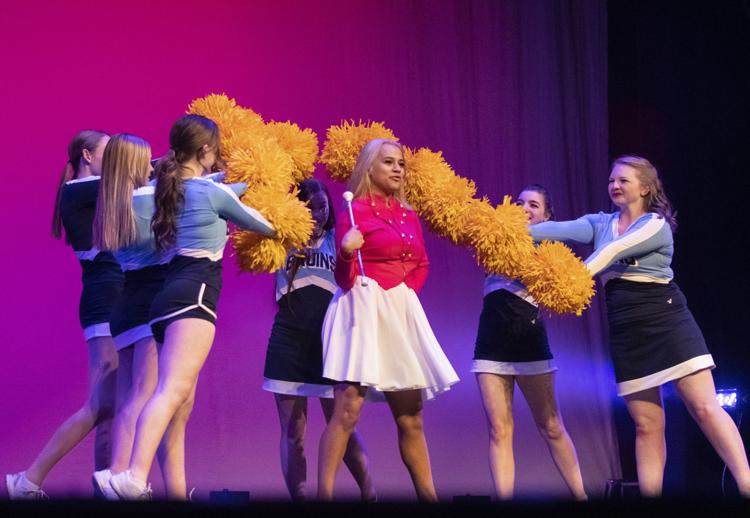 Legally Blonde: The Musical (excerpt)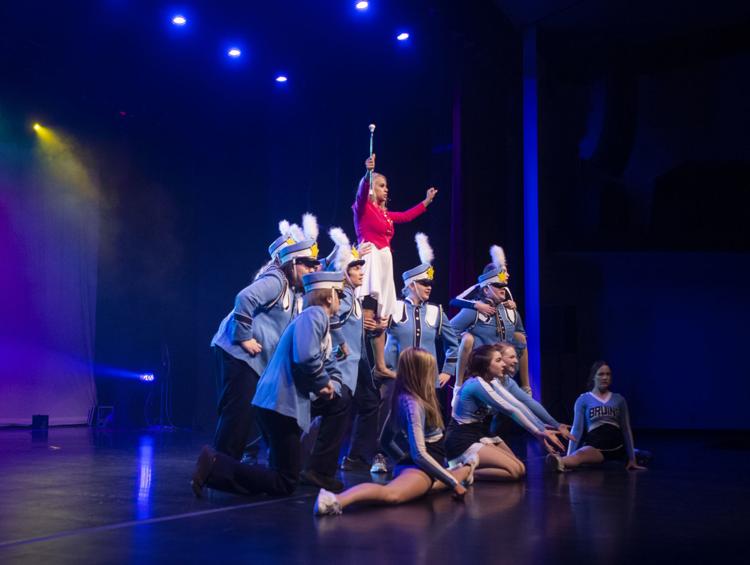 Legally Blonde: The Musical (excerpt)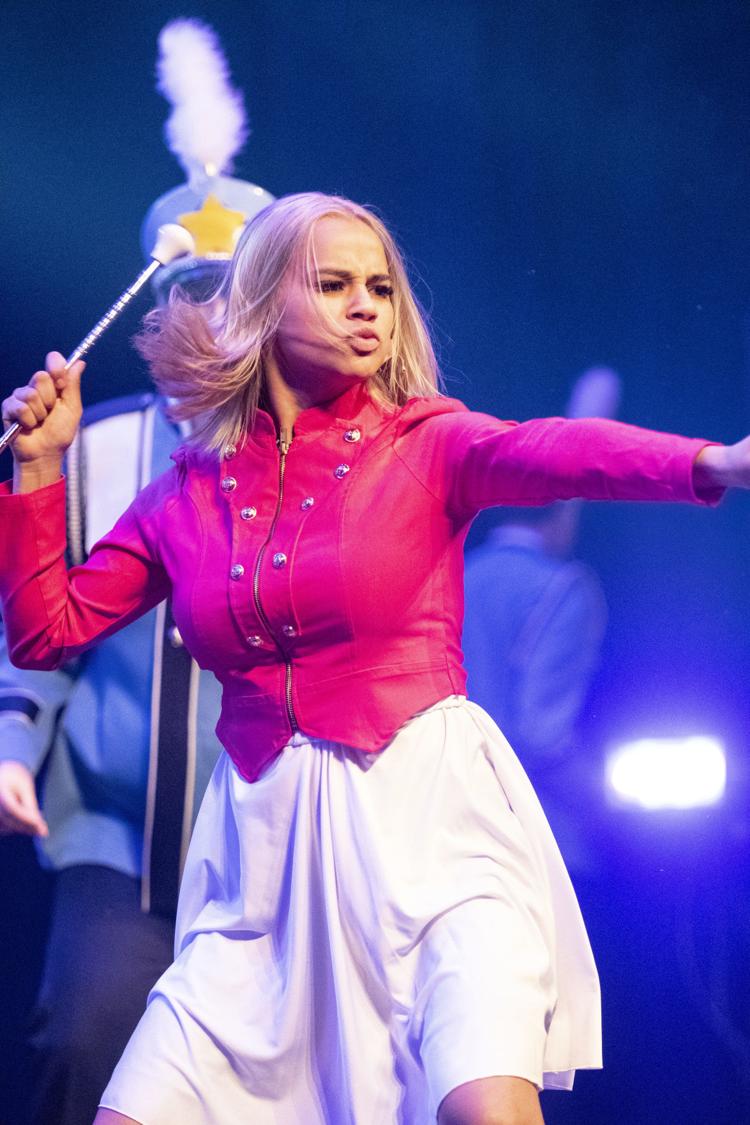 Legally Blonde: The Musical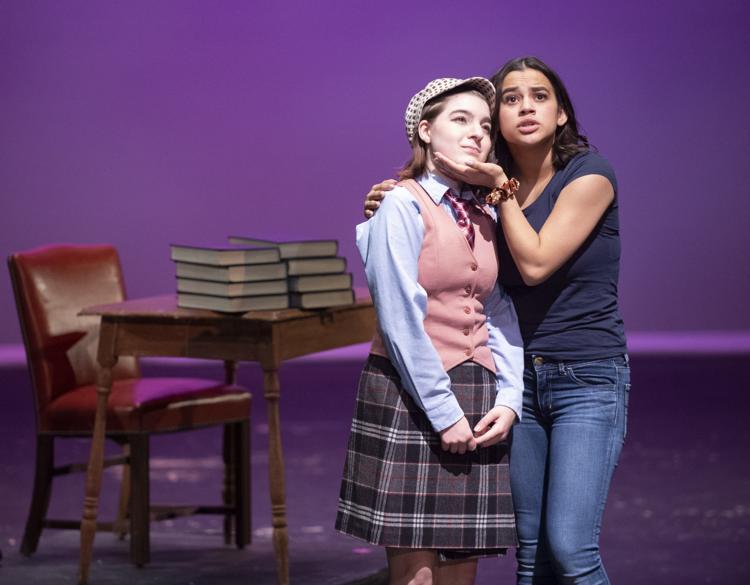 Legally Blonde: The Musical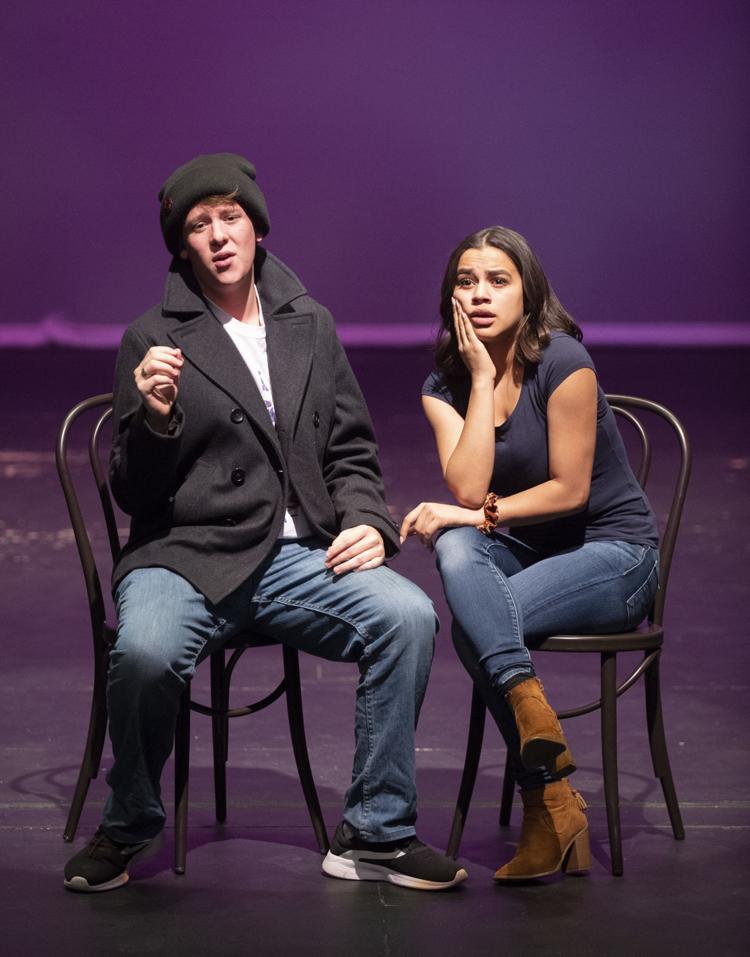 Legally Blonde: The Musical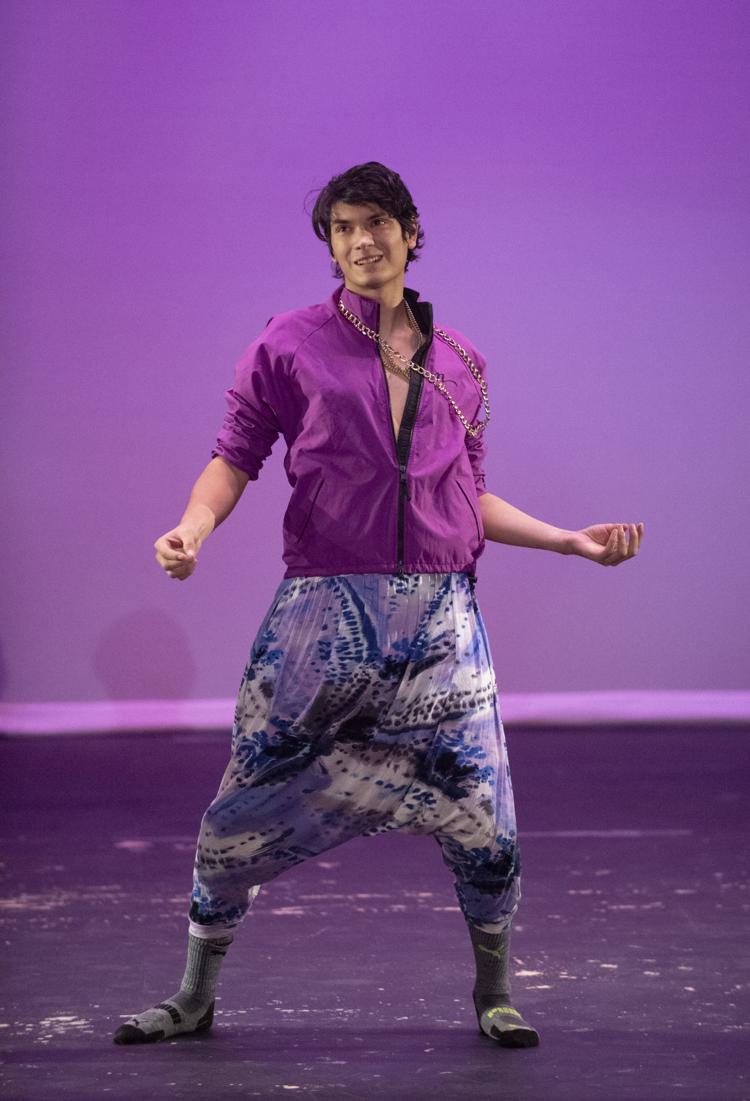 Legally Blonde: The Musical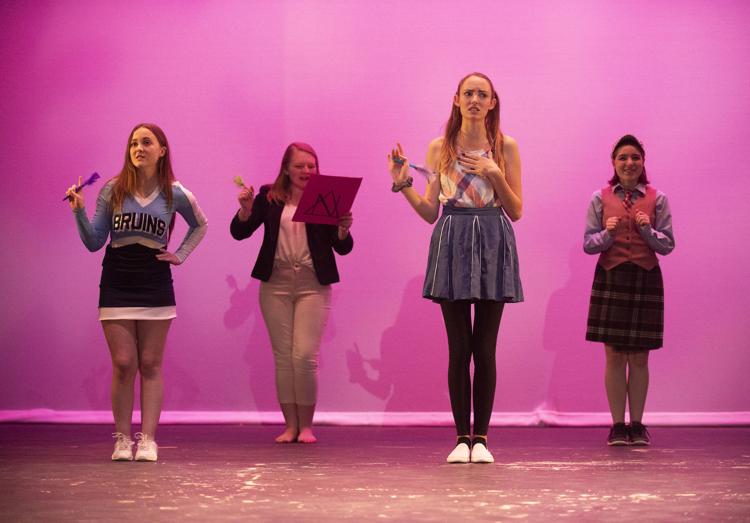 Legally Blonde: The Musical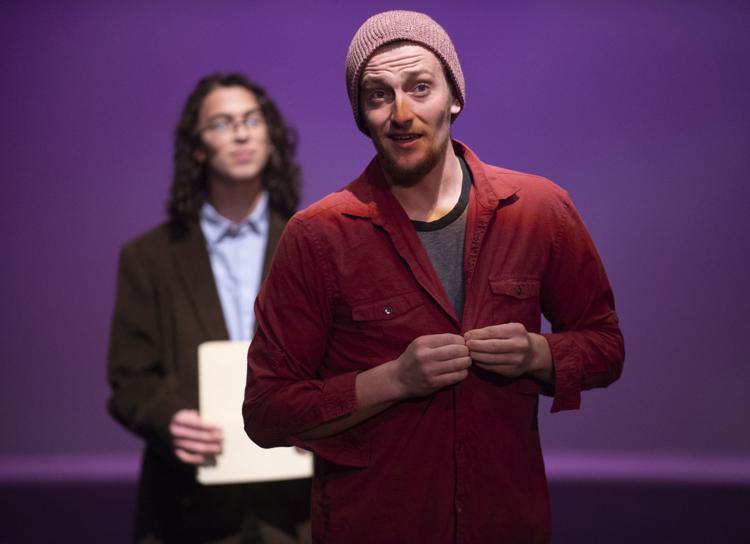 Legally Blonde: The Musical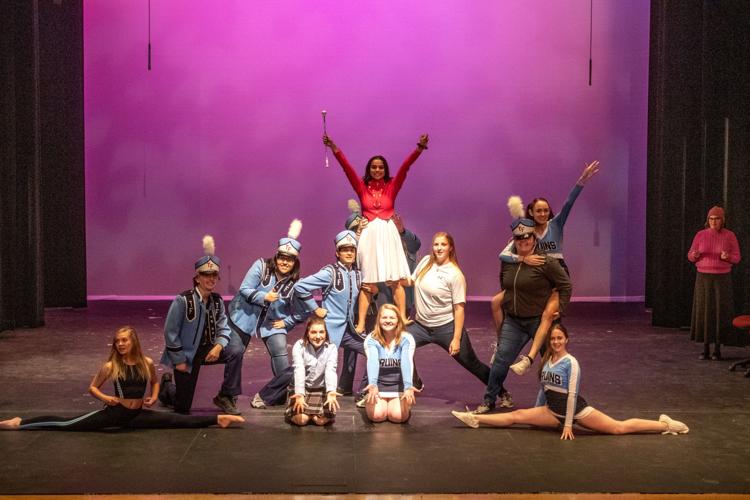 Legally Blonde: The Musical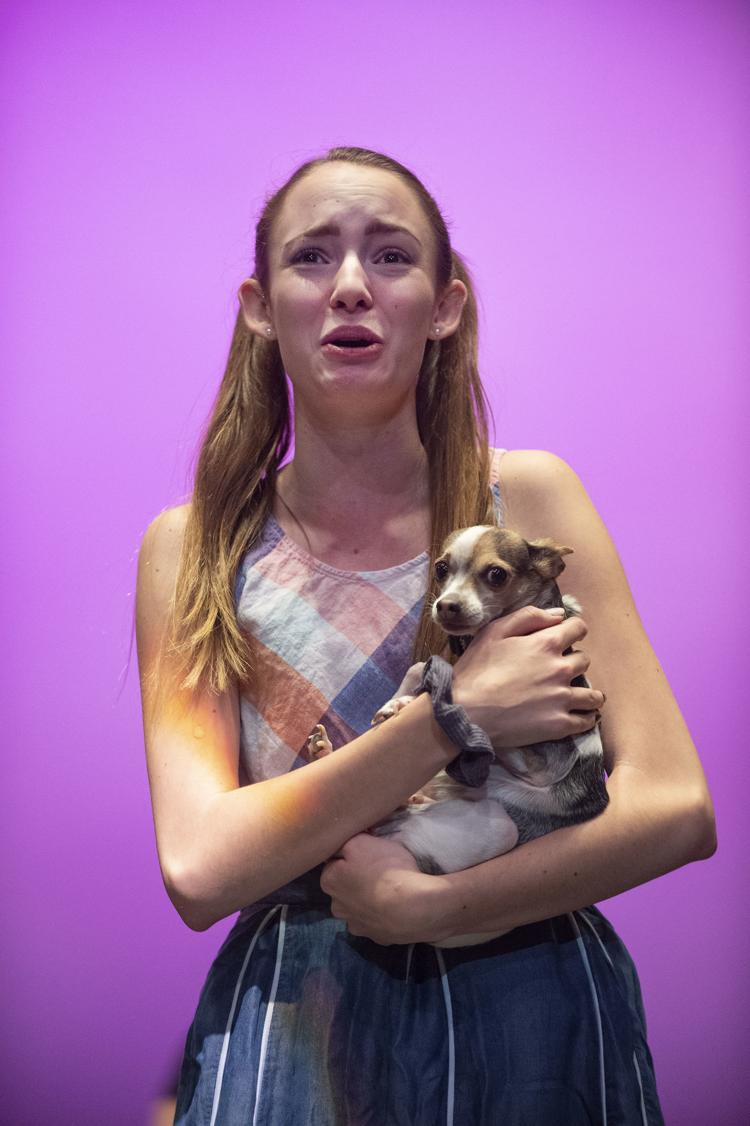 Legally Blonde: The Musical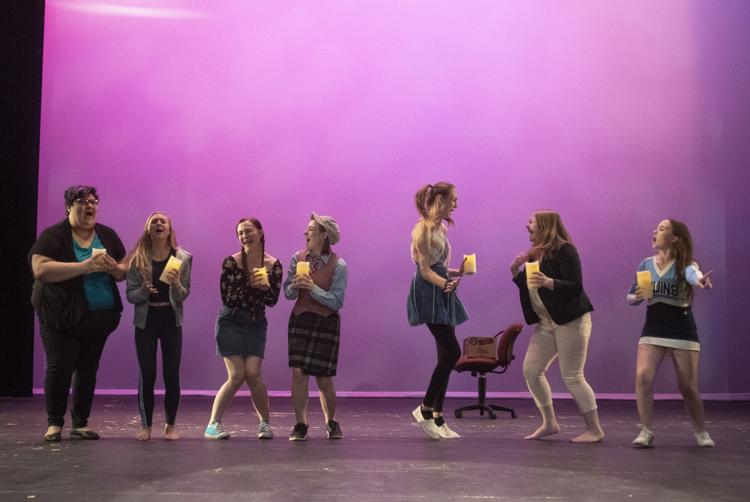 Legally Blonde: The Musical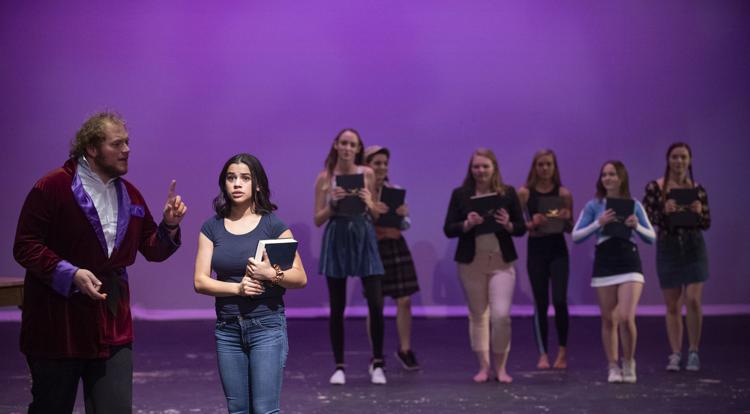 Legally Blonde: The Musical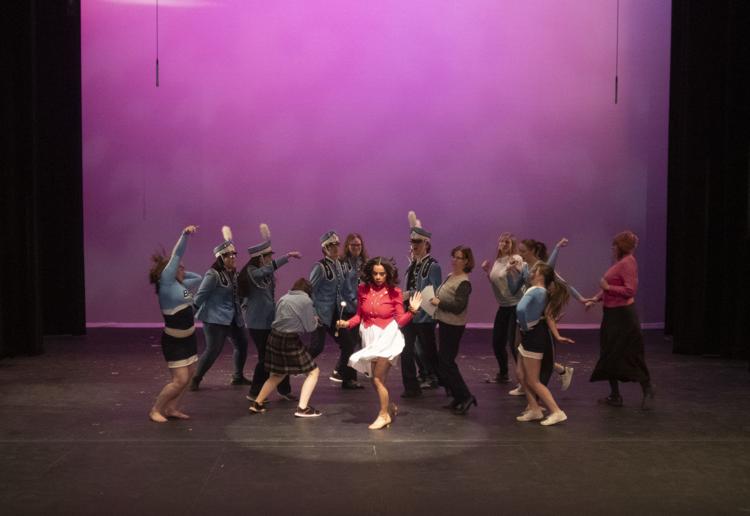 Legally Blonde: The Musical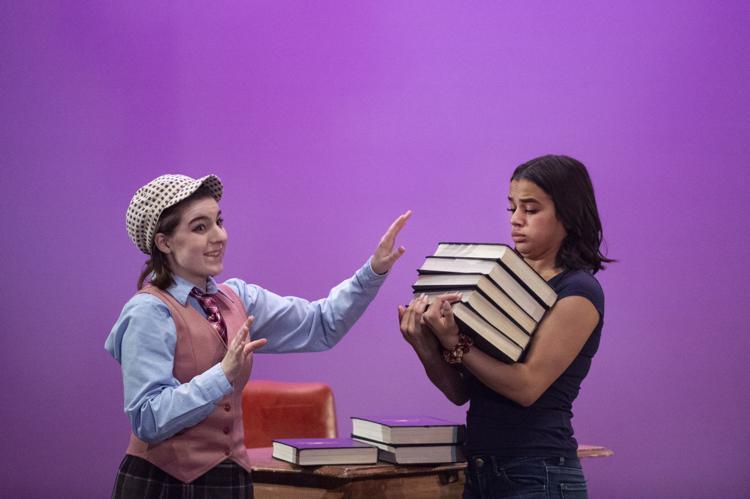 Legally Blonde: The Musical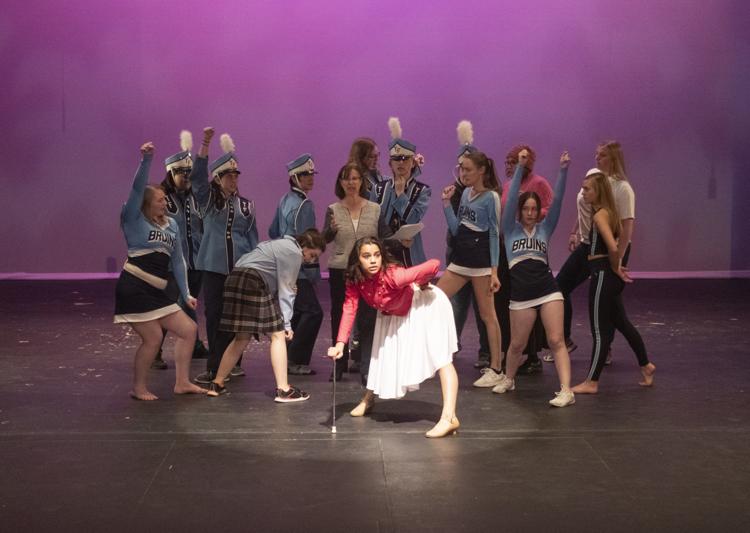 Becoming Legally Blonde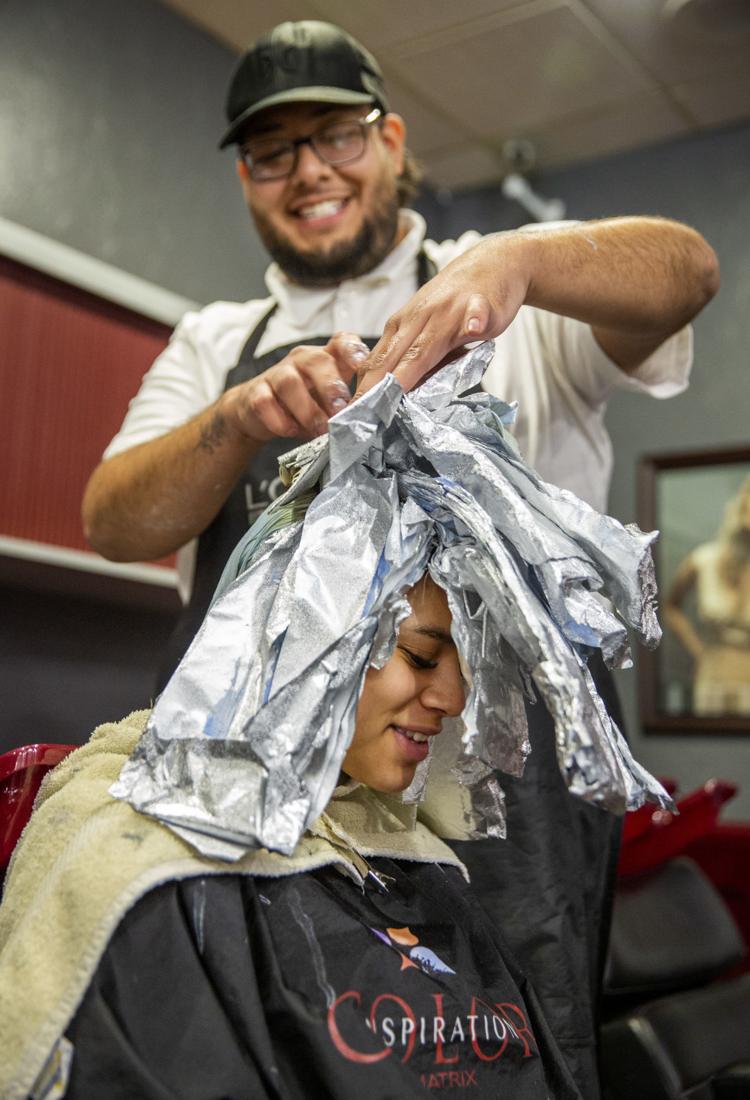 Becoming Legally Blonde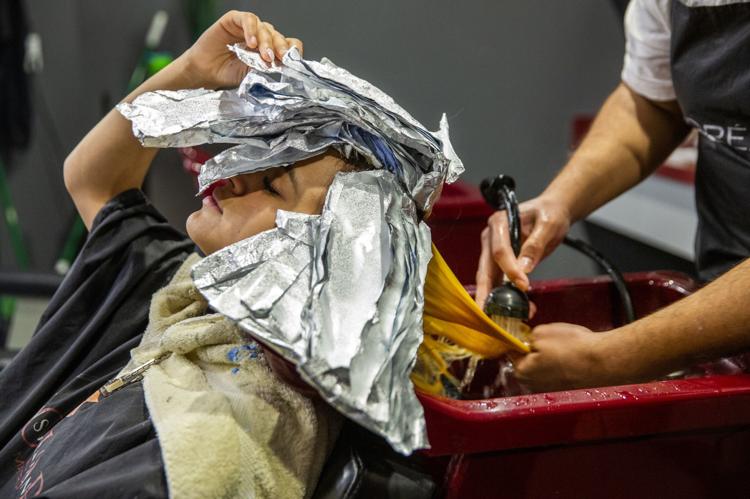 Becoming Legally Blonde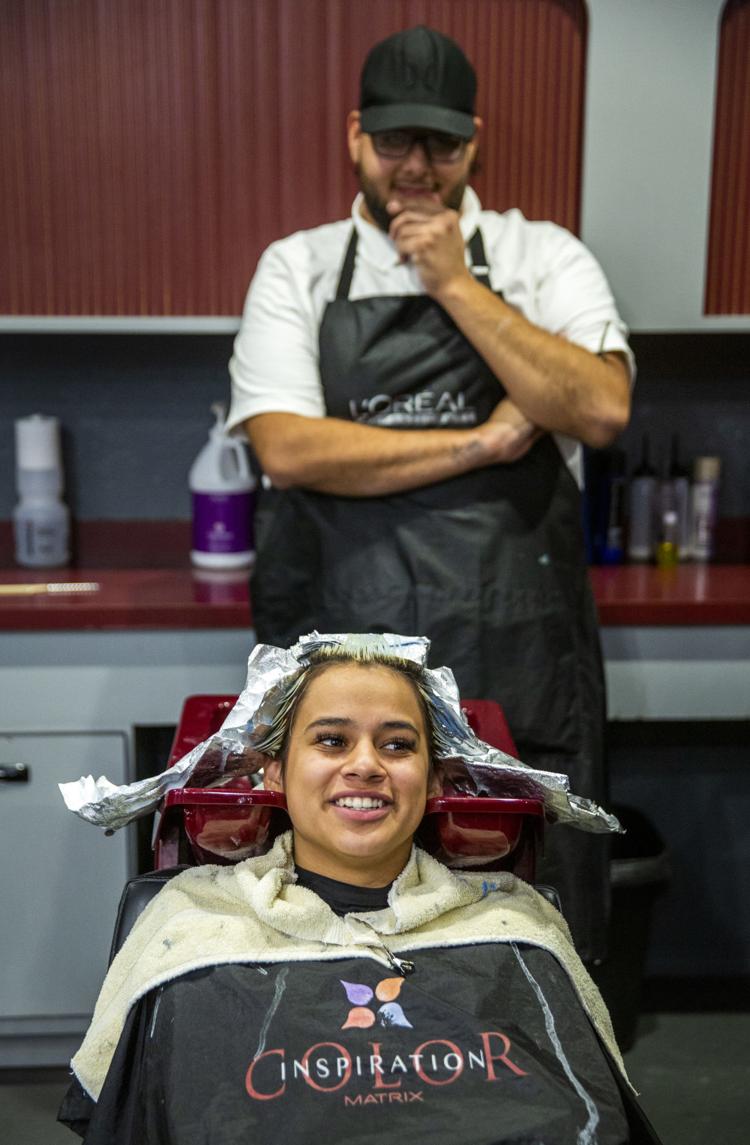 Stay up-to-date on what's happening
Receive the latest in local entertainment news in your inbox weekly!