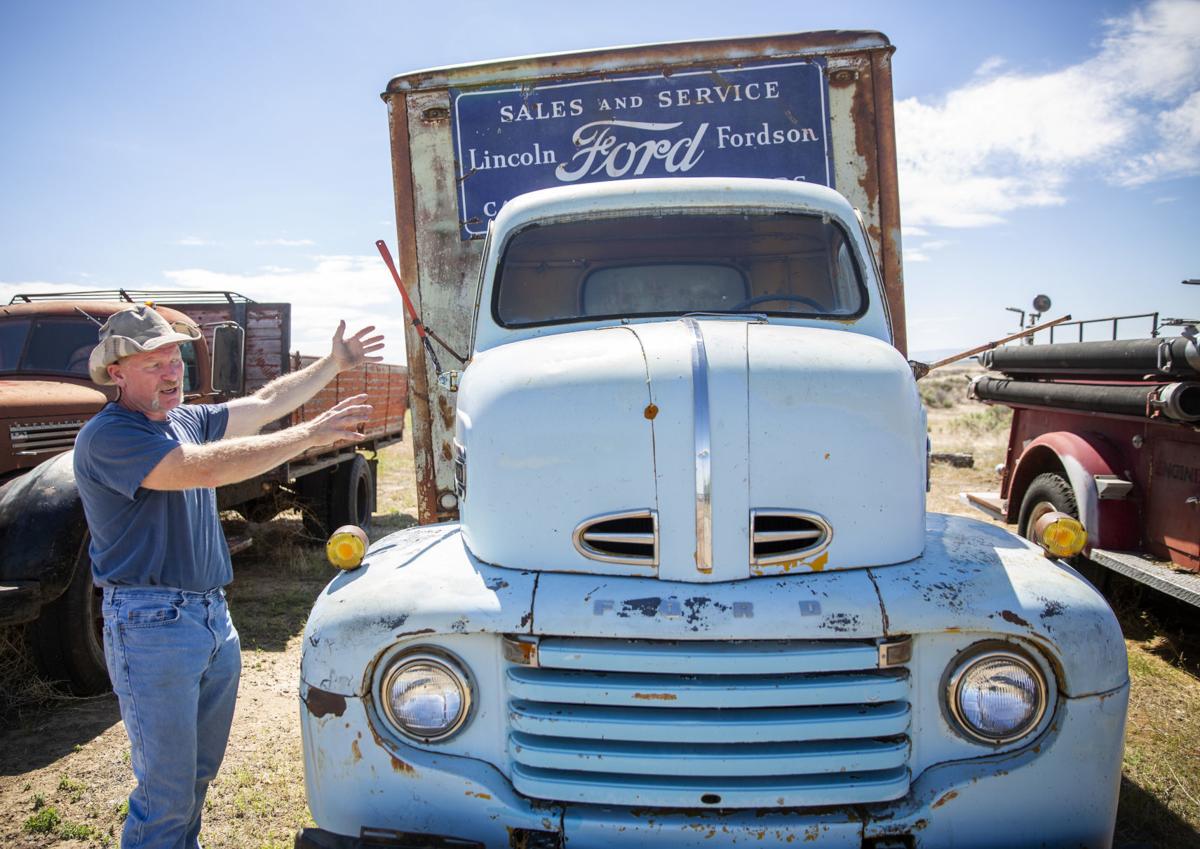 JEROME — In the Idaho Farm and Ranch Museum lot just beyond the Flying J near Interstate 84 and U.S. Highway 93, relics of Idaho agriculture lay in the sun among historic wooden barns, Jerome's first jailhouse and a Japanese internment barrack.
Rory Quayle wired up a sign Thursday declaring the space behind the barn the site of the Snake River Chapter of the American Truck Historical Society's antique truck show and drove a water truck down the dusty lanes while volunteers drilled and scrubbed.
The Snake River Chapter teamed up with the Jerome County Historical Society for its Live History Day to bring the largest truck show in its history — and it only took a pandemic to make it happen.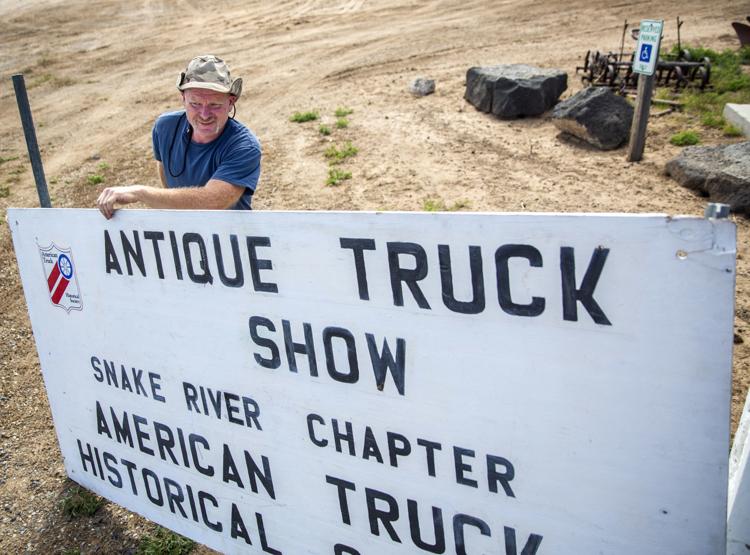 Its antique truck show is expecting anywhere from 80 to 100 trucks from eight states, some from as far as Texas, on Saturday as shows around the country were canceled in the wake of COVID-19.
"There's some really neat pieces of history in this area," Quayle, the vice president of the Snake River Chapter, said. "If we don't keep them going, they're going to be gone."
The Snake River Chapter's shows are usually modest, with around 20 trucks from all over Idaho, but this year as chapter members shared the event on other American Truck Historical Society chapter pages as they do every year, something different happened.
"I'm a paper and paste sort of advertiser," said Jim Rowe, a longtime member of the American Truck Historical Society who at one time owned 29 antique trucks. "But these young whippersnappers can do so many things with websites to get the word out, and it made its way all the way to California."
Soon, the chapter received calls from all around the West from interested antique truck enthusiasts and collectors.
"They had no place to go because other states haven't opened yet," Rowe said. "They said, 'We're getting sick of sitting here watching the world go by. We're on our way.'"
The show will feature a 102-year span of trucks from the 1918 Bethlehem, which required the driver to light candles for headlights, to 2020 models. Idaho has a rich history with trucking, and Quayle, a trucker himself, said he hopes visitors will be interested in seeing the living timeline of trucks in a place that contributed so much to trucking.
"Just like farming, (truckers) had to adapt all the way through," Quayle said. "That's the cool thing about trucking and farming in this area."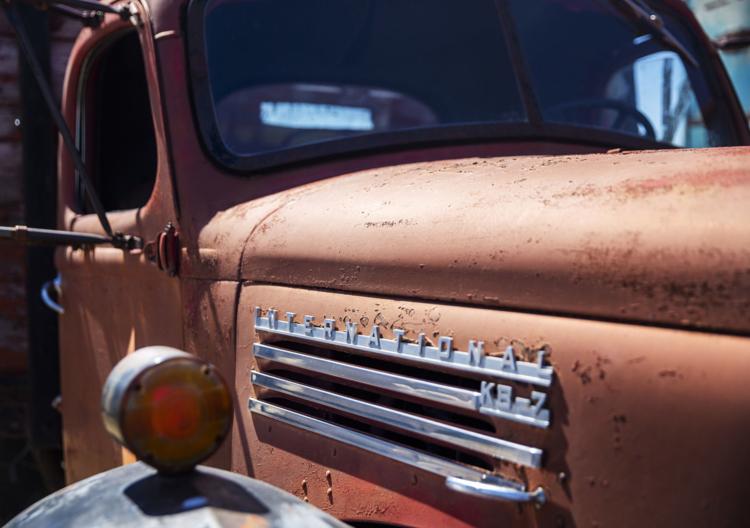 While most members of the American Truck Historical Society are in their 60s and 70s, the group wants to bring in "fresh blood" and be welcoming to families. Living History Day and the truck show will feature interactive activities for children and families and prizes for children.
That's not a problem for Snake River Chapter President Ryan Port, 30, who said he gained an interest in trucks from his father. He said he's been in trucks since his mother was pregnant with him and riding along with his father.
"It's just one of those things where you can find something for everybody," Port said. "It's kind of cool to see the history right here before your eyes."
Living History Day will take place from 9 a.m. to 4 p.m. at the Idaho Farm and Ranch Museum at 520 South 450 East in Jerome. It will have an antique tractor parade with a tractor-pulling contest, tours of historic buildings, butter churning, fruit-pie auction, petting zoo and more.
Members of the Snake River Chapter and the Jerome County Historical Society said that it was fortunate to be able to host the event together at a time when Idaho allows large gatherings again following the pandemic.
It is the only time for either to be able to raise funds.
"It's money that goes back here and helps here," Linda Helms, curator of the Jerome County Historical Museum, said.
This may be the largest antique truck show the Snake River Chapter ever has, with some collectors arriving with fleets of 16 trucks, as states will start to have their own events again next year. Members hope the public takes advantage of the opportunity.
"We really have a unique variety of trucks coming out here," Rowe, who has 90,000 pictures of trucks and hundreds of models, said. "This is probably going to be the only time this is going to happen."
Stay up-to-date on what's happening
Receive the latest in local entertainment news in your inbox weekly!