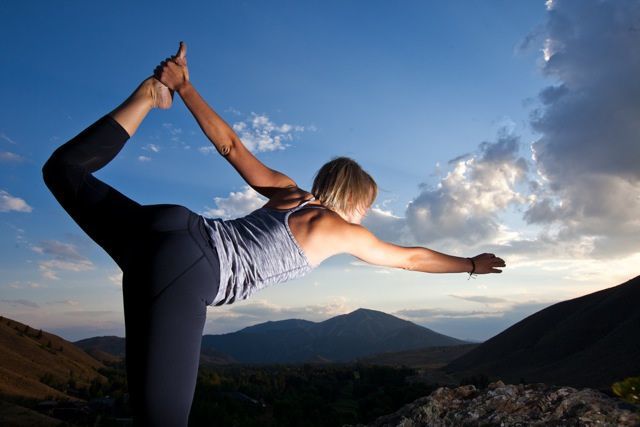 SUN VALLEY — The Sun Valley Wellness Festival & Conference is widely recognized as the longest-running wellness festival in the world. It has hosted some of the world's greatest thought-leaders on wellness and has become an anticipated annual conference that attracts attendees from around the nation.
The 22nd annual event, June 28 to July 1, will feature a content-rich program with more than 30 presentations and workshops by top wellness experts addressing diverse aspects of body, mind, spirit and environmental wellness.
The festival's location at the Community School campus at 1 Community School Drive — named one of the country's most beautiful private high school campuses by Architectural Digest — will provide an inspirational setting for attendees. Evening festival events will be held at the Argyros Performing Arts Center, 120 Main St. S., Ketchum.
Headline speakers for the 2019 Festival include experts on brain health and human potential, behavioral change, trauma recovery, longevity, micro-biome health, social media addiction and indigenous foods. Keynote speaker Dr. Joe Dispenza will discuss how people can rewire their brains and recondition their bodies to make lasting changes. Roshi Joan Halifax will speak about end-of-life care and healing trauma through the medium of mindfulness. Roger McNamee will discuss his campaign to trigger a national conversation about the dark side of social media. Dr. David Hepburn will focus on medical cannabis. Dr. Zach Bush will discuss applying the rigor of science, the strength of humanity and the intelligence of nature to transform the world. Chef Sean Sherman — an Oglala Sioux, founder of The Sioux Chef and James Beard medal winner, will speak about the health benefits of an indigenous diet and his work to educate and make these foods more accessible to the public. Dr. Steven Gundry will translate the complex science of aging into a clear actionable plan for longevity.
The Sun Valley Wellness Festival will also offer a Movement Studio with a variety of ongoing movement, meditation and yoga classes taught by an array of outstanding teachers. In the Experience Hall, attendees can shop for the latest in innovative wellness products and sample wellness services including massage, reflexology and intuitive readings. There is no admission fee for the Experience Hall, and it will be open to the public all weekend.
Other festival events will include live music and a special film screening of "The Last Dalai Lama" with filmmaker Mickey Lemie. The film takes a fresh look at what is important for the 14th Dalai Lama at age 80 — the historic confrontation between Tibet and China; his influence in political, spiritual and educational spheres; work with neuropsychologists; and his personal feelings on aging, dying and whether he will be the last Dalai Lama.
Festival event pass sales and a complete schedule are available at sunvalleywellness.org. Special lodging rates and a 20 percent discount on festival passes — valid with a confirmed lodging reservation — will be offered by the Limelight Hotel in Ketchum.