TWIN FALLS — There's a slight chill in the air — some days — and leaves are starting to fall and the calendar says it's officially autumn, which means pumpkin spice and lots of nice events for the seasons.
Whether you're into a good scare or just a cool walk through a maze, there are plenty of ways to celebrate fall in the Magic Valley.
The CSI Corn Maze and the Twin Falls Corn Maze on Pole Line Road will not be open this year, but there are plenty of other options.
Here's the ultimate guide to places to go and events to check out this season:
Attractions
Look no further than the Burley Straw Maze for a ton of fun for kids. This year there will be revamped slides for kids to try out. The new addition of a hamster wheel allows kids to crawl in and run for fun.
There will also be characters from "Frozen" at the maze for children to visit with, owner Spencer Stoker said.
The straw maze usually takes 45 to 90 minutes to navigate. The maze becomes Halloween themed at 7:30 p.m. on Oct. 5, 12, 19 and 26.
General admission is $8 Monday through Thursday and $10 Friday and Saturday. Haunted admission is $12.
The Burley Straw Maze is open Monday through Thursday from 4 p.m. to 9 p.m., Friday from 4 p.m. to 11 p.m. and Saturday 10 a.m. to 11 p.m. For more information visit burleystrawmaze.com.
Tubbs Berry Farm Maze and Pumpkin Patch
The Tubbs Berry Farm is open from now till Oct. 31. The maze is open 3 to 8 p.m. Monday through Thursday and 10 a.m. to 10 p.m. Friday and Saturday.
This is the sixth year of the giant straw maze, owner Heidi Tubbs said. The maze now uses around 900 bales of hay.
The pumpkin patch is not to be forgotten. There is no charge for admission to the patch, visitors are charged for the purchase of a pumpkin. The pumpkins can range between 50 cents to $20, Tubbs said.
Maze admission for Monday through Thursday is $5 for ages under 5 and $7 for ages 6 and up. Admission for Friday and Saturday is $6 for ages under 5 and $9 for ages 6 and up.
The Magic Valley Corn Maze returns Sept. 30 for its sixth annual year of fun. The maze, at 4342 East 3700 North, Hansen, is open until Oct. 31 so try out the fun while you can. The corn maze and haunted forest stretch about 10 acres, owner Colleen Wilkins said.
For anyone looking to get their thrills this season can visit at night for the haunted forest — a scare-filled trek with new additions, Wilkins said. There are now obstacles such as slides and tunnels that people must traverse.
For the play area, there is a bounce house, a slide and a train ride that leads to a petting zoo.
Magic Valley Corn Maze is open 5:30 to 9 p.m. Monday and Wednesday, 5 to 9 p.m. Friday, 12 to 7 p.m. for the normal maze and from dusk till 11 p.m. Saturday and by appointment Tuesday, Thursday and Sunday. Call 208-420-9001 or email mvcornmaze1@gmail.com for more information.
General admission is $6, the Haunted Forest for 10 and under costs $12 and $15 for 11 and up. Age 3 and under are free.
The Haunted Swamp is a staple of the Halloween season. The scare-filled course runs for more than a mile and has more than 50 actors waiting to frighten anyone who dares come to the attraction.
The Haunted Swamp opens at 7:30 p.m. Friday, Saturday and select nights from Sept. 27 through Nov. 2 at 646 South Park Ave. W., Twin Falls. Tickets are $10 for ages 3-8, $12 for ages 9-12 and $18 for adults.
There are special deals for the opening weekend. Friday there will be a two for one deal and Saturday a journey through the swamp will only cost $12.
Events
Fall Carnival and Drive 4UR School
This fundraising event will be 5 to 8 p.m. Friday at Goode Motor Ford, 1096 E. Main St., Burley. The carnival is organized by Dworshak Elementary School PTO and includes games, bounce houses, a pumpkin decoration station, raffle prizes, and free food and drinks. Also with each test drive of a new Ford vehicle, Goode Ford will donate $20 to Dworshak for new playground equipment. Info: 208-308-1889 or Goode Ford on Facebook.
Harvest Dayz: A Welcome To Autumn
Features a meet and greet with the growers, children's produce scavenger hunt, petting zoo, face painting and family games. The event is 9 a.m. to 1 p.m. Saturday at the Downtown Farmers Market on Main Avenue West in Twin Falls.
Ghost hunt at Idaho State Tuberculosis Hospital
Ghost Hunts USA is offering a chance for anyone to try to stay the night in a haunted building at the Old Idaho Tuberculosis Hospital in Gooding.
The overnight ghost hunt includes a hunt with an experienced ghost hunting team until 4 a.m. for non-sleepover guests and 10 a.m. for sleepover guests, a group seance, a psychic medium, a chance to use ghost hunting equipment and more.
The ghost hunt is filling up fast so visit ghosthuntsusa.com to purchase your spot now. Tickets are $179 for an overnight stay and $129 for the ghost hunt until 4 a.m. The meet up starts at 8:30 p.m. on Friday and Saturday at Gooding University Inn and Resort, 301 University Avenue, Gooding.
If you miss out this weekend there will be other chances to attend on Oct. 25, Oct. 26, Nov. 8 and Nov. 9.
Highway 93 Fall Vendor Show
The main lawn at the Mountain View Barn, 392 E 300 S, Jerome, will feature live music, food and vendors, with the restaurant and store inside the barn.
The show is 9 a.m. to 5 p.m. Saturday and 10 a.m. to 4 p.m. Sunday.
Second annual Riverton Pumpkin Festival
The festival will feature food vendors, live entertainment, games and giveaways, along with free pumpkins for the kids at Riverside Park, 1175 Seventh Street, Heyburn. The event is Saturday from 11 a.m. to 4 p.m.
Presented by HOPE (Heyburn Organization Promoting Safety and Community Awareness)
Information: 208-431-2977
Features music, food, drinks and more. From 4 to 10 p.m. Oct. 4 and 11 a.m. to 9 p.m. Oct. 5 in downtown Twin Falls.
Easy Fall Comfort Food cooking class
The class with Chef Penny Moline will feature roasted red pepper soup, bacon-wrapped roasted pork, cheesy grits, roasted Brussels sprouts and Apple Brown Betty at 6 p.m. Oct. 10 at Rudy's — A Cook's Paradise, 147 Main Ave. W. Cost is $45; register at Rudy's or 208-733-5477.
Sawtooth Elementary Fall Carnival
The Sawtooth Parent-Teacher Organization, students and teachers will hold a fall carnival from 5 to 8 p.m. Oct. 11 at the school, 1771 Stadium Blvd, Twin Falls. Pony rides, a dunk tank, face painting, and food and every class will create a basket to be auctioned off. This is the big fundraiser for the PTO, which funds all sorts of class projects throughout the year.
The Ugly Kernel is a benefit on Oct. 12 to raise proceeds for the council of horticulture students at the College of Southern Idaho.
This run across the Breckenridge Endowment Farm goes for a 1.25-mile-long trek with around 20 obstacles that goers must traverse through. There is a kids course that runs about half a mile long with 10 obstacles.
The event starts at 2 p.m. Saturday, Oct. 12 at the CSI Breckenridge Endowment Farm, across from the Eldon Evans Expo Center on North College Road. Register at csi.edu/programs/the-ugly-kernel-run.aspx. An adult ticket is $25, for children 12 and under tickets are $15.
Webb Landscape, 136 Eastland Drive North, will hold its annual Fall Festival with a chance to dress up the kids and enjoy an afternoon of fun in the barn from 11 a.m. to 3 p.m. Oct. 12
The event will feature crafts, games, straw rides, face painting, music by the Heath Clark Band and food from the Muddy Moose.
Webb Landscape will donate 10% of all sales to the Optimist Club's Coats for Kids.
Information: 208-209-3248
Annual Fossil Day Parade and festivities
The Hagerman Valley Foundation's event is Oct. 12 in City Park and downtown Hagerman. Festivities include 7:30 to 10 a.m., pancake breakfast ($3 each or $10 per family of four); 8 a.m., parade registration and lineup at Frog's Landing parking lot; 10 a.m. to 5 p.m., vendors and food at the park; and 11 a.m., parade starts near Snake River Grill and goes north on State Street, east on Lake Street and north into City Park. Also, noon to 3 p.m., entertainment with local singers and dancers in the park; and 3 to 5 p.m., band blowout event. Info: 208-536-0094 or hagermanvalleyfestivals@gmail.com.
Trailing of the Sheep festivities
The festival Oct. 9 to 13 features the Big Sheep Parade with 1,500 sheep trailing down Main Street in Ketchum; Sheep Folklife Fair with a lamb fest and Basque, Scottish and Peruvian dancers and musicians; Sheep Tales Gathering with a "Food as Culture" presentation by New York Times bestselling food history author Mark Kurlansky; and Championship Sheepdog Trials. Also lamb tastings, lamb cooking and wool fest classes, a Sheep Jam party with music by The Dusty 45s, and Happy Trails closing party with Cindy and Gary Braun and the Carolyn Martin Swing Band in partnership with the Sun Valley Jazz and Music Festival. Trailingofthesheep.org.
Bish Street Trunk-or-Treat
The Bish Street Trunk-or-Treat has moved from Fred Meyer to the CSI Expo Center Parking Lot. The annual event will be on Oct. 31 from 3:30 p.m. to 6 p.m.
Renew Church's trunk-or-treat will be 5 to 7 p.m. Oct. 31 on Main Street in Jerome. Main will be closed from Lincoln Avenue to Adams Street for about 50 cars to share candy.
The Diversity Council at the College of Southern Idaho will host a Dia de Muertos event at the student union in the Taylor Building. The event is from 6 p.m. to 8 p.m. Nov. 1. There will be crafts, games, music and an altar will be built.
41st Annual Harvest Time Festival
Billed as the largest arts and crafts fair in the Intermountain West, vendors will come from Idaho, Utah, Montana, California, Washington and Wyoming. Featured items will include potato-fudge, metalwork, log furniture, jewelry, artwork, home decor and more.
Hosted by the College of Southern Idaho Hospitality, Tourism and Events Club at the CSI Expo Center, 10 a.m. to 7 p.m. Nov. 8 and 9 and 10 a.m. to 4 p.m. Nov. 10.
Tickets: Adults—$3, Children under 10—free, weekend pass $7
Magic Valley Corn Maze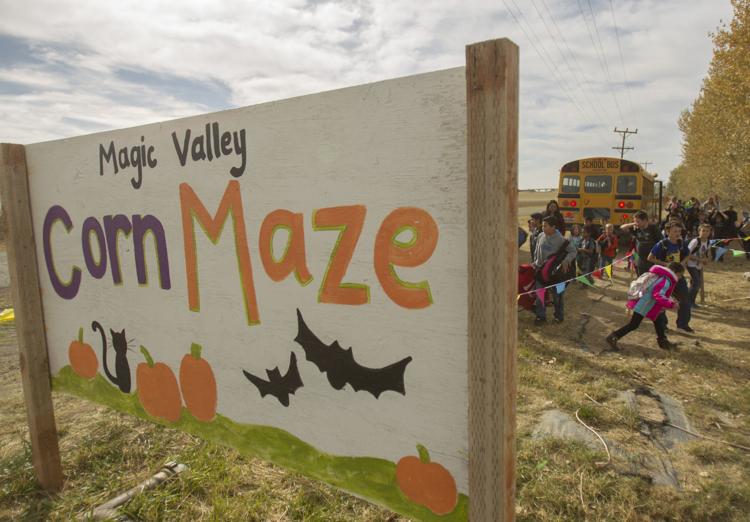 Magic Valley Corn Maze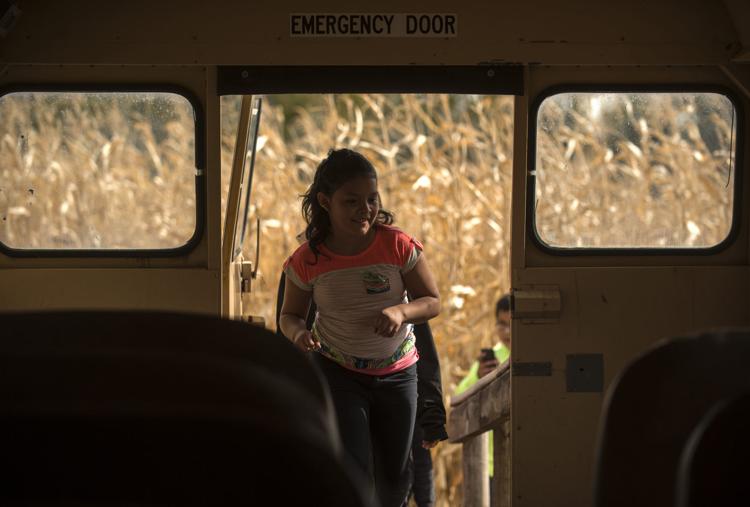 Magic Valley Corn Maze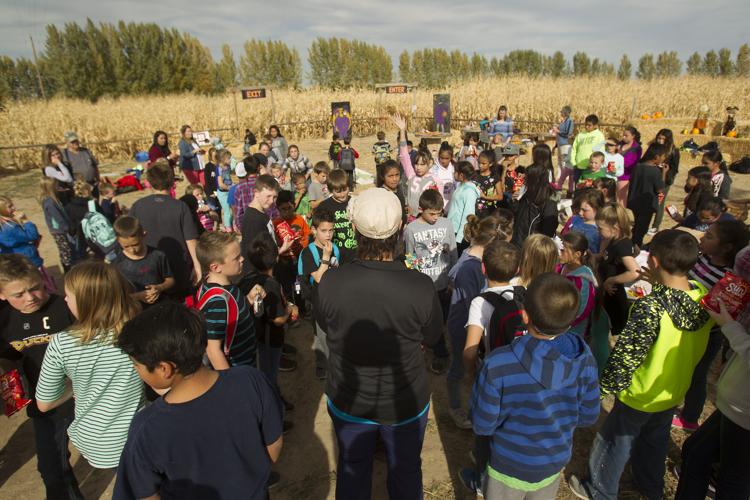 Magic Valley Corn Maze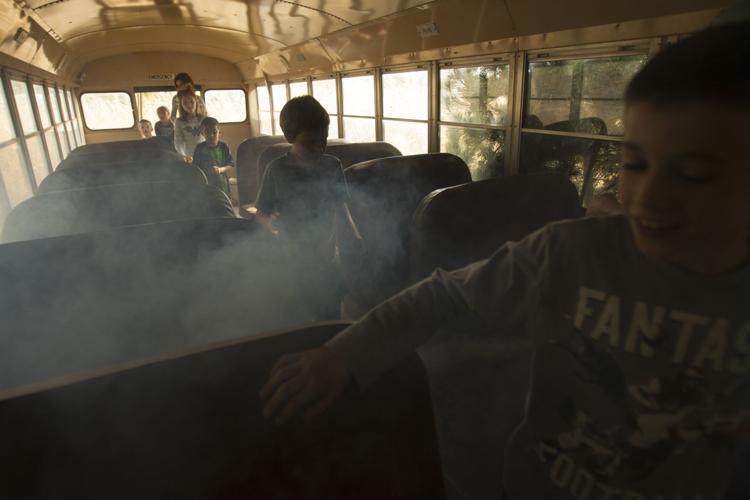 Magic Valley Corn Maze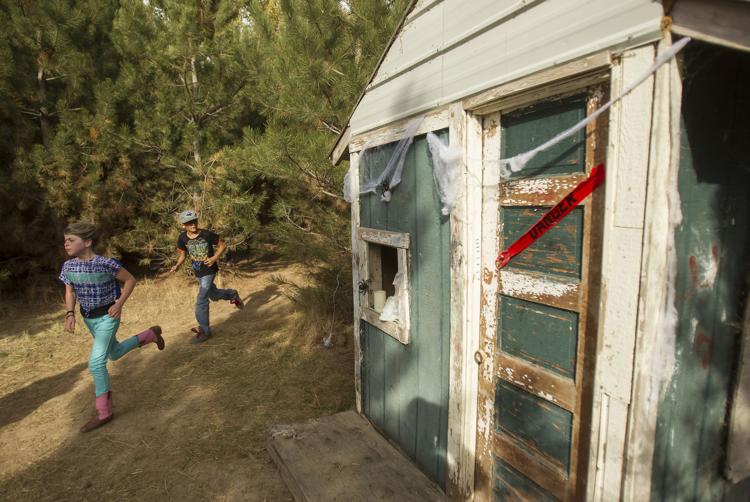 Magic Valley Corn Maze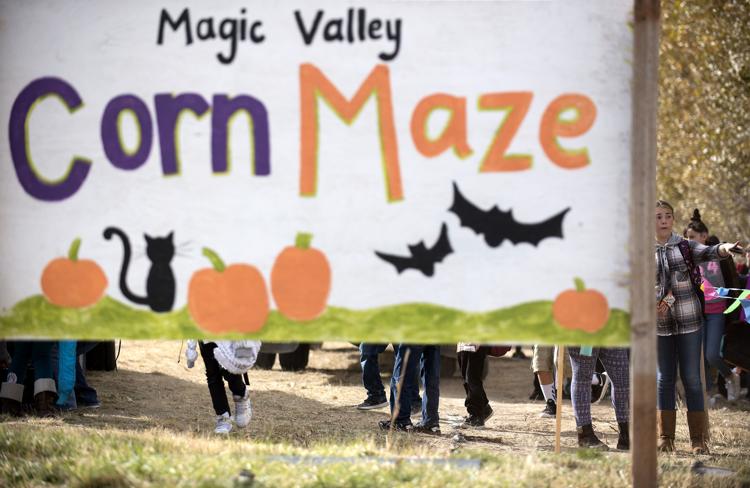 Magic Valley Corn Maze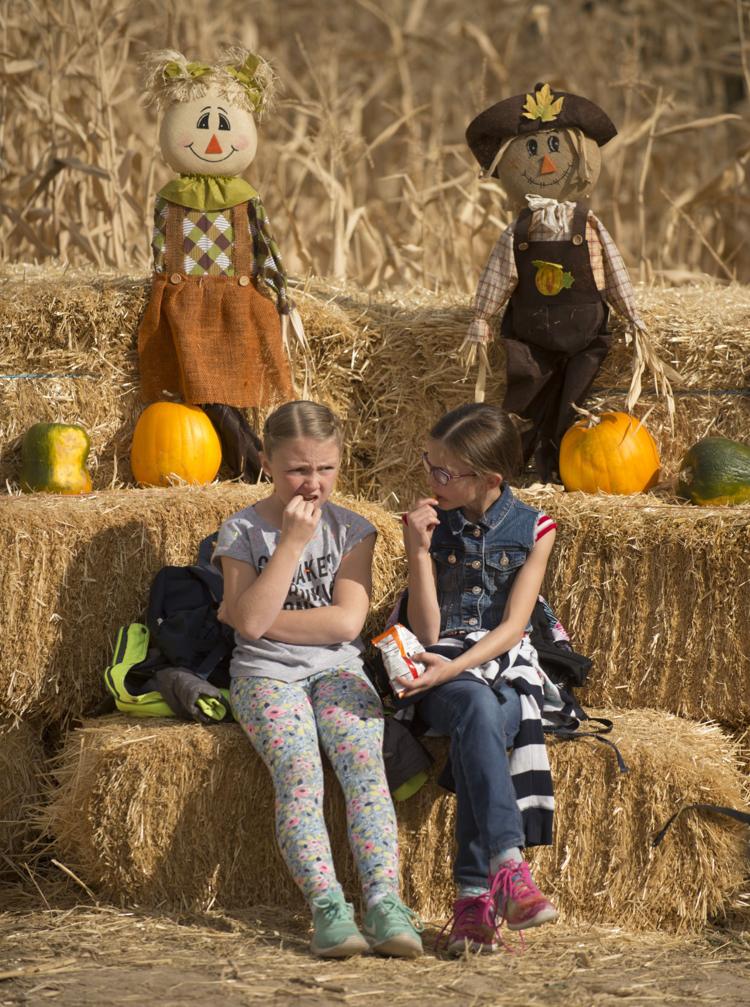 Magic Valley Corn Maze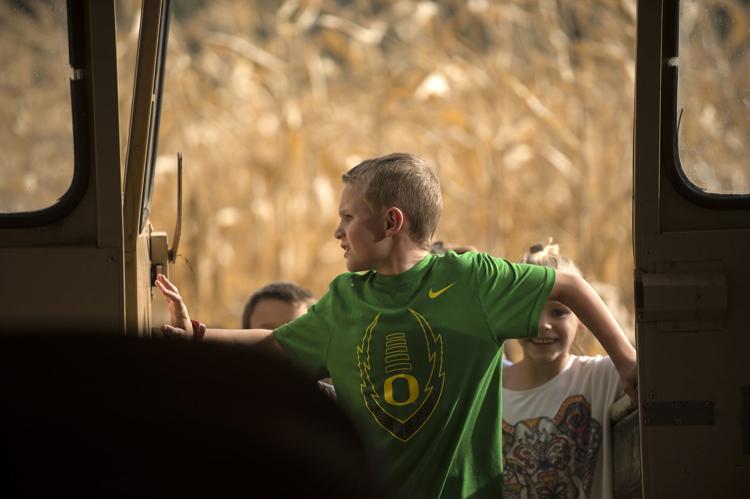 Magic Valley Corn Maze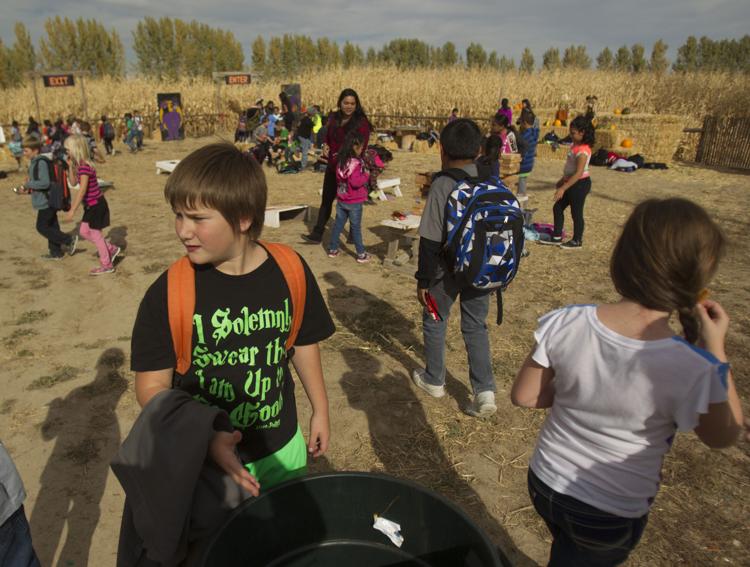 Magic Valley Corn Maze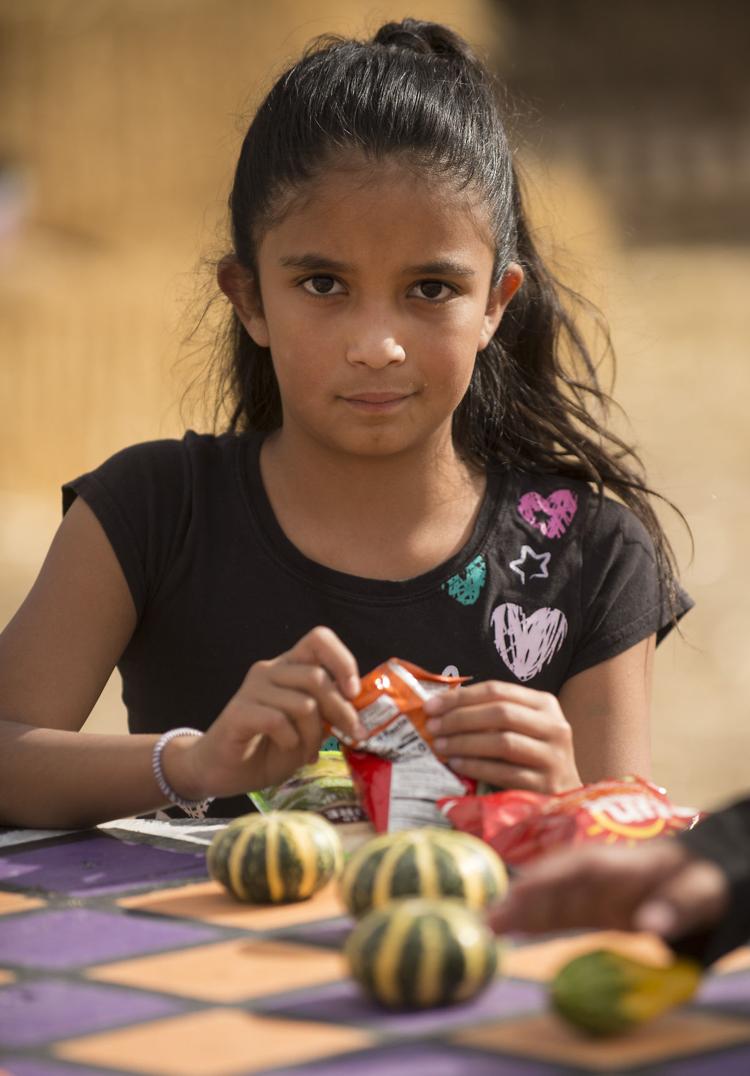 Magic Valley Corn Maze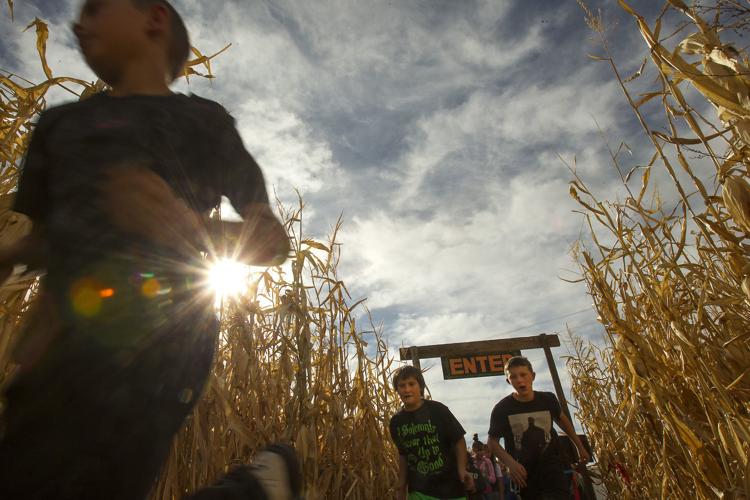 Magic Valley Corn Maze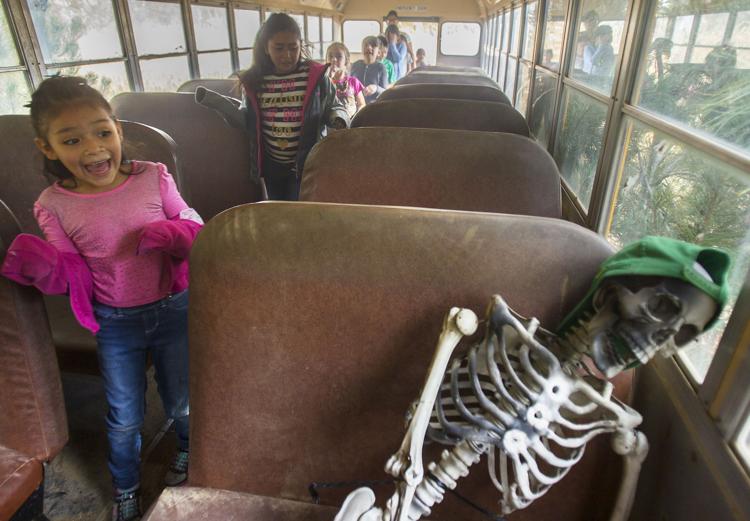 Magic Valley Corn Maze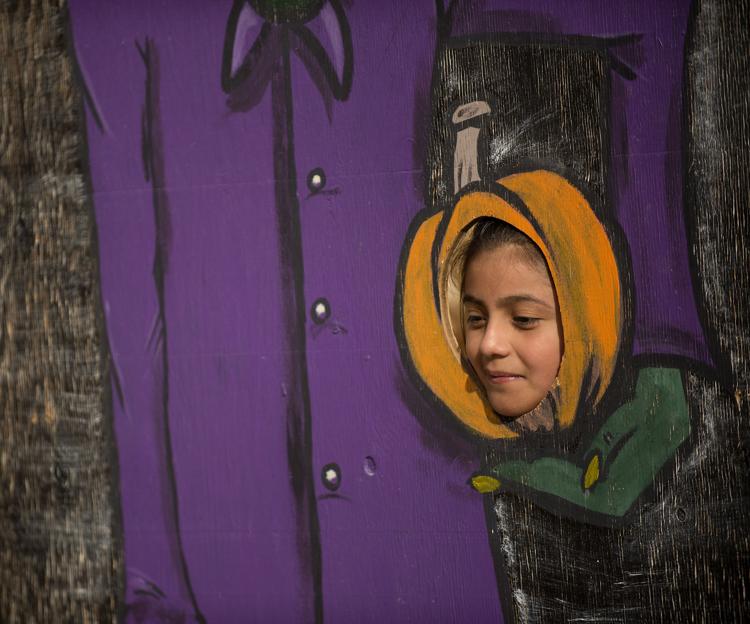 Magic Valley Corn Maze