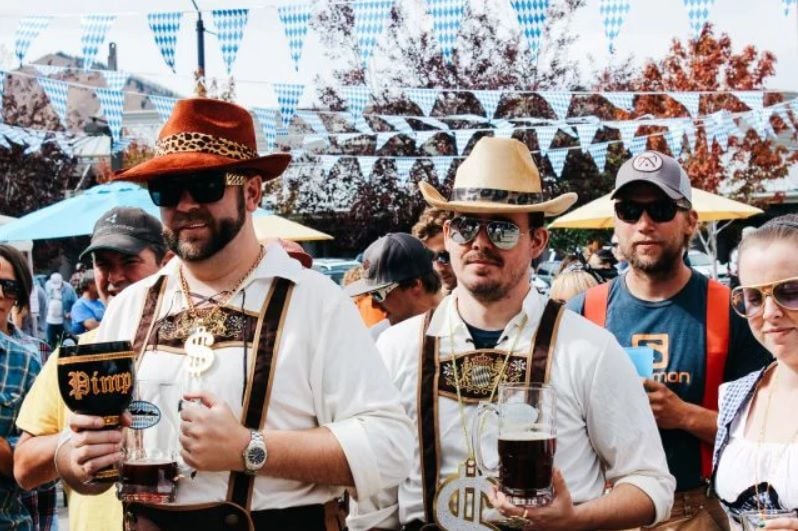 KETCHUM — Oktoberfest: a festival synonymous with beer and the beginning of fall. But there's more to this ski-town favorite than meets the eye. Delve into the history of why Oktoberfest is held in September, learn about how the original Oktoberfest didn't even have beer and why mountain towns celebrate this annual fete.
Oktoberfest actually began as a celebration of a marriage. In 1810 in Munich, there were festivities to celebrate the marriage of Prince Ludwig of Bavaria to Princess Therese of Saxe-Hildburghausen. They enjoyed the festivities so much, they started making it an annual event. The more than 200-year-old event has grown to become the largest annual festival in the world with millions drawn to Munich to celebrate for 16 days in late September.
As the years went by, Oktoberfest celebrations continued to change. The festival was moved to September to allow for better weather conditions when patrons could enjoy beer gardens or strolling the fields into the night. In 1818, eight years after the first Oktoberfest, food booths and beer were introduced, marking a historic occasion for this now beer-focused event. In 1892, beer began to be served in glass mugs or steins.
Over time, the event became so popular in Munich that other cities, countries and continents began to participate. German immigrants, drawn to the mountains of American resort towns, ensured that festive Oktoberfests would become an integral part of many mountain towns like Breckenridge, Snowbird and, of course, Sun Valley.
Sun Valley's Oktoberfest started after the now-defunct Harvest Festival ended, giving locals an excuse to party and welcome the start of fall. It's also a chance to try Sawtooth Brewery's fall beers.
You have free articles remaining.
This year's Oktoberfest will be Sept. 20 and 21 at Ketchum Town Square, 480 Fourth St. E., Ketchum. 
Free photo booth
Beer garden games — Hammerschlagen, beer pong, cornhole, giant Jenga
Chicken bingo
Hourly masskrugstemmen contests — stein hoisting
4 to 10 p.m. — Beer garden is open.
4 p.m. — Tapping-of-the-Firkin and opening of Oktoberfest
5 p.m. — live music
9 a.m. — Sun Valley Half-Marathon starts at the Wood River YMCA.
11 a.m. to 10 p.m. — Beer garden is open.
3 p.m — Beer Olympics
1 and 5:30 p.m. — live music