TWIN FALLS — This show is unlike any other JuMP Company production you've seen before.
There's little dialogue. The music and dance is nearly non-stop, and the main character never leaves the stage.
JuMP Company presents "Once on This Island Jr." at 7 p.m. Feb. 20 through Feb. 22 at Roper Auditorium. A matinee will run at 2 p.m. Feb. 22. Tickets are $10 for adults and $5 for children. The show is directed by Ivan Hardcastle, with music director Tyler Rands and choreographer Rachael Gerloch.
The musical tells the story of Ti Moune, a peasant girl who rescues and falls in love with a wealthy boy named Daniel. But Daniel is from the rich side of her island and he's betrothed to another.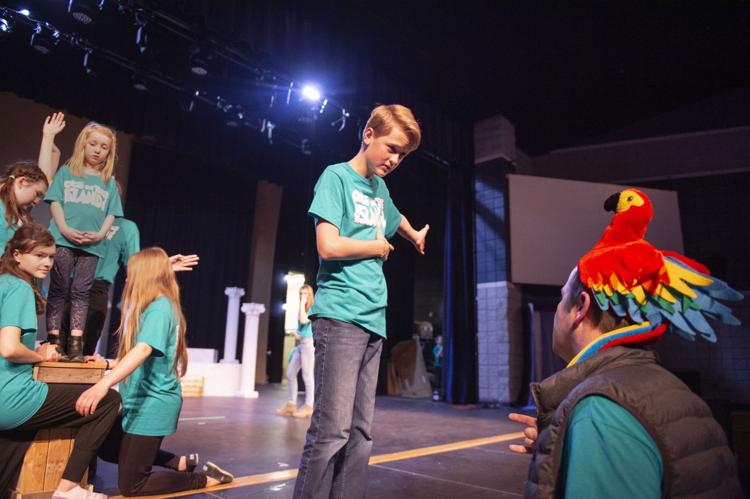 When Daniel returns to his people, the gods who rule the island guide Ti Moune on a quest to test her love against all odds — even death.
"It's a love story with a little bit of tragedy," Hardcastle said.
This is Hardcastle's third JuMP Company show. He also directed Peter Pan and Mulan.
"This has a lot of depth to it," he said. " A lot of elements you don't get in a winter JuMP."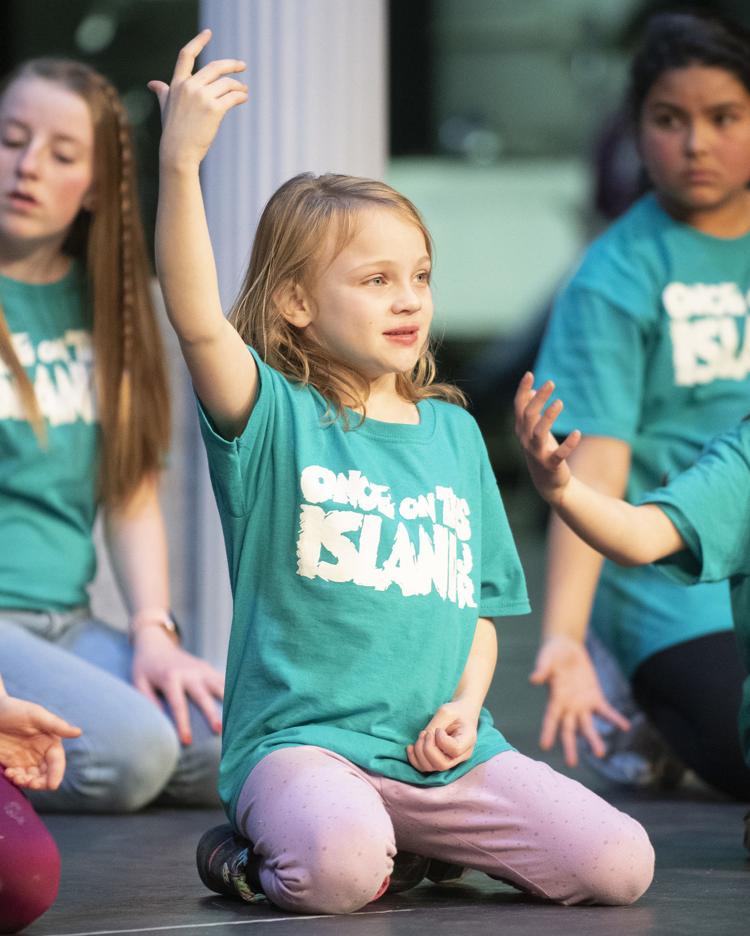 "Once on This Island Jr." tackles issues of prejudice and hatred along with hope and love on a small Caribbean island. Hardcastle said the show has given him the chance to teach the children about character building and stage presence.
You have free articles remaining.
Jen Willes, president of JuMP Company's senior board, said when the winter show options were presented to the boards, the junior board chose "Once on This Island Jr."
"The music tells the story," Willes said. "The music is just wonderful. It's just a fun story."
The show has no intermission and features actors from the second grade to high school.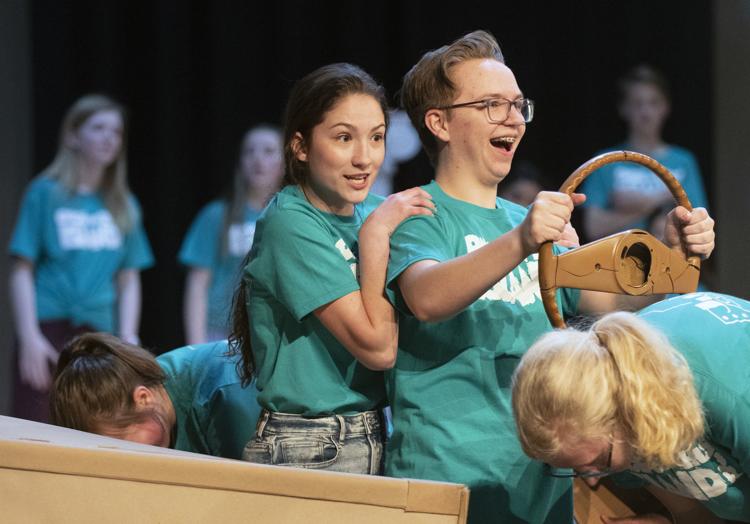 Grace Williams, 15, plays Erzulie, the Goddess of Love.
"She wants the best for Ti Moune and wants her to follow her heart," Williams said.
The show marks William's 11th show for JuMP Company.
Williams likes the show because it teaches to "do what is right and to stand up for yourself."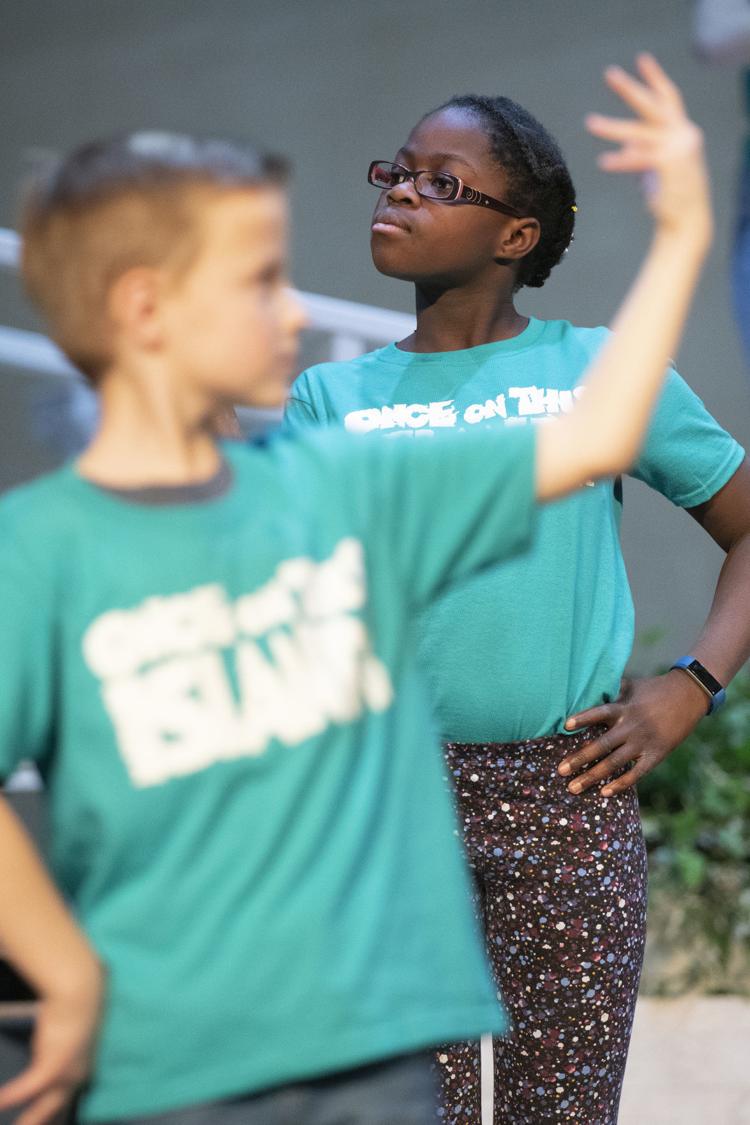 Natalie Gooding, 16, plays Andrea, Daniel's snooty fiance. This is her seventh year in JuMP Company.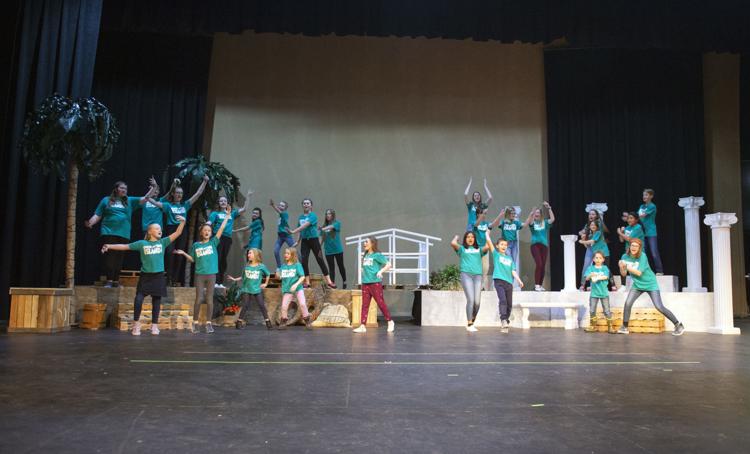 "It's really different from what we've done before," Gooding said. "It's very uplifting and tells the story very well. There's a lot of good music and fun characters."