TWIN FALLS — When Max Newlin introduces himself to someone he hands out two cards.
The first is a near-standard business card with his name and contact information.
The second is a card with only four words on it: "You Make A Difference."
These simple words serve as a reminder that everybody is important and has a story to tell, he said.
Newlin will be one of the speakers at the fifth Human of the Magic Valley, scheduled for 9 a.m. to 1 p.m. Saturday at the Twin Falls Downtown Farmer's Market. This event is free and open to the public.
Humans of the Magic Valley is an interactive opportunity that allows for a one-on-one conversation with a stranger. Through dialogue, participants will find they have more in common with the person than previously thought.
Visitors will be able to meet an asexual transgender man, a drag queen, a local brewer, a Muslim, a recovering alcoholic, a cross-country cyclist, a hobby gamer, the mayor, a queer member of The Church of Jesus Christ of Latter-day Saints, a tattoo artist and a firefighter.
"Twin Falls has so much diversity that people don't know about," organizer Kasi Allen said. "For us it has been eye-opening. We want to highlight that diversity.
The event put on by the Twin Falls Public Library is encouraging people to attend, ask difficult questions and get honest answers. The speakers don't represent their respective communities; the interview is just one person's experience, Allen said.
"We liked the idea of a one-on-one interview," Allen said.
"It provides a space where people can ask those questions they've always had," organizer CJ Rasmusson said.
You have free articles remaining.
The conversations are monitored to make sure that the speakers aren't harassed, and at previous events, every conversation has been respectable, Rasmusson said.
In the past, there have been a police officer, journalist, a Christian, addicts, a survivor of domestic abuse, and more. Newlin is a returning speaker, this time he will be talking as a cross-country cyclist. As a cyclist, he has always relied on the kindness of strangers to help him in his long treks. This reliance and trust in people gives Newlin excitement with each new interaction.
"The journey of a 1,000 miles starts with a step and ends with a step," Newlin said. "The bad part of volunteering is you don't get to talk to the other volunteers."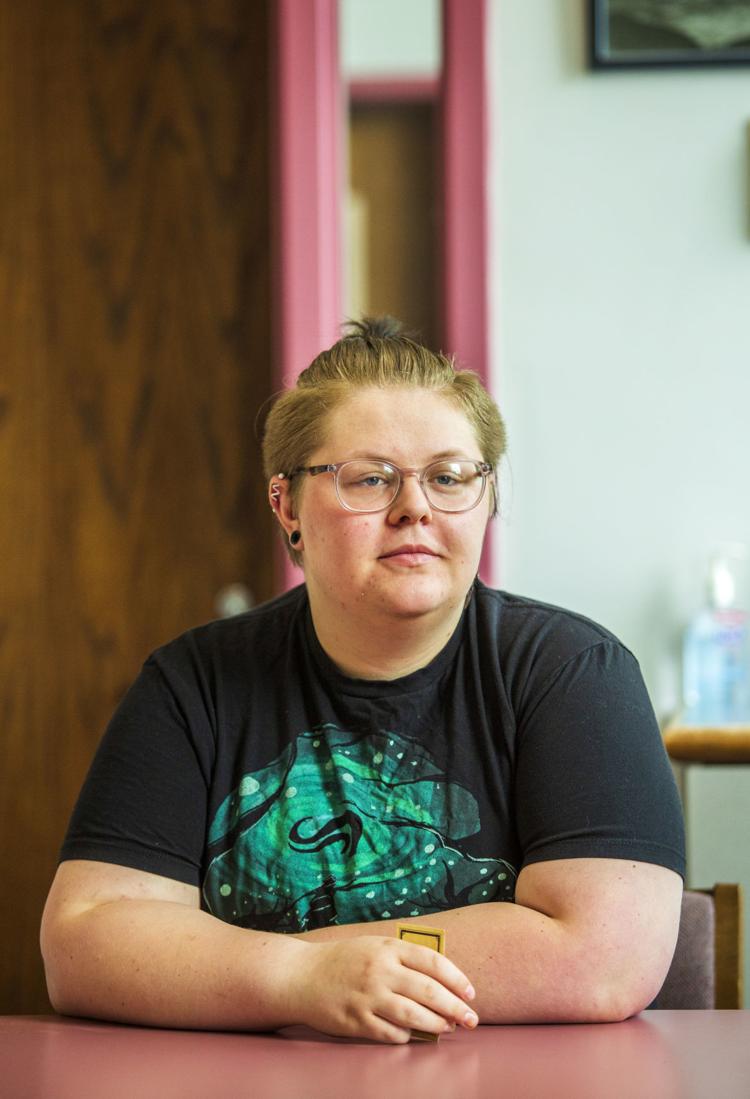 Kyran Homolka is sharing his experience as an asexual transgender man living in Twin Falls. It's his first time participating in Humans of the Magic Valley. He views it as an opportunity to take the burden of explaining off someone in a similar situation.
"I don't want people to be as afraid as I was," Homolka said. "I want people to know I'm not dangerous. I'm just here. I'm just another human being."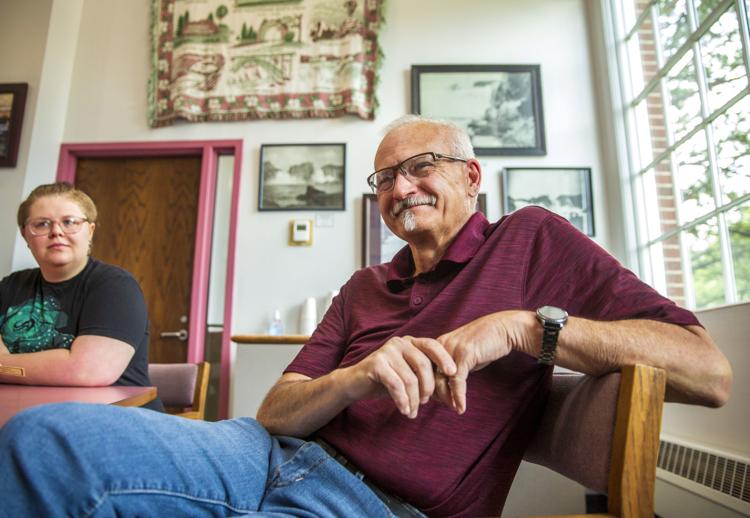 This is Jason Carlson's second time participating in Humans of the Magic Valley. In previous Humans of the Magic Valley, he represented an atheist, this time he is speaking as a recovering alcoholic. For him connecting with other people comes easy — it's easy to find common ground with the people that you share the same air with, he said.
"For alcoholism, it's not just a me thing — it's a we thing," Carlson said. "Try to share as much as you can with whoever will accept it."
Rasmusson and Allen are always looking for future volunteers. They are always looking for anyone willing to share their story with others.
"Hopefully people can learn from each other," Rasmusson said.