TWIN FALLS — Sutherland Smith has found himself in a unique position.
The 18-year-old actor has landed the coveted role of Jean Valjean, an ex-convict on a 19-year-long struggle for absolution. Now, Smith has the challenge of playing a man who is broken and beaten and learns selflessness in his old age.
"I've lost sleep over this," Smith said. "There's so much life in this one character. It's hard to play old man selflessness."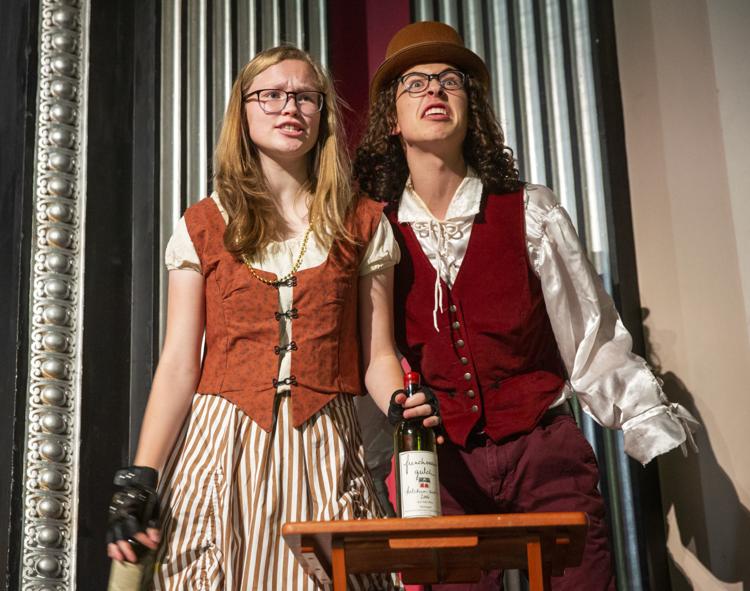 Smith has the weight of the world on his shoulders playing Valjean. That heaviness of the role is what gives him an edge. Valjean is a character who carries his guilt with him like a ten-ton ball. It's in understanding the heaviness of "Les Mis" where the characters are captured.
Smith is one of the many young actors who has risen to the challenging task in the upcoming "Les Miserables: School Edition."
The "School Edition" doesn't pull any punches when it comes to the subject matter. This is still the heartbreaking tale of broken dreams, unrequited love, clashing passion, sacrifice and redemption.
The largest changes with the "School Edition" is the music is adjusted for younger voices and the story is abridged, turning the three-hour epic into a more digestible two-hour production.
The show is put on through Ovation Performing Arts as a summer intensive. The actors, between the ages of 10 and 18, have put in nearly six-hour days of rehearsal for the past three weeks to bring "Les Mis" to life. The intensive was a way to expose the young thespians to a workload that they would get in a professional setting, director Jared Johnson said.
"They have risen to the challenge," Johnson said. "This is a show that gives adults trouble. It's great seeing young people lie into this with that reckless abandon."
Just about every roles comes with a dramatic burden that can be challenging for actors of any age. Greta Doughty, 14, said that playing Fantine has helped push her acting ability to new heights. Although there are still the occasional instances of shedding tears while singing "I Dreamed a Dream," she said.
"The characters are never good and they are never evil," Smith said. "They are never perfect but it's nice to see the glimmer."
The closest the show gets to levity is the Thenardiers, portrayed by Lauren Hilverda, 16, and True Leavitt, 16. The cartoonishly mean characters are described by their actors as "greasy, little weasels."
"In certain parts, we portray comedic relief," Leavitt said. "From an audience perspective, evil can be fun to watch."
Outside of the challenging roles, there is a near marathon like level of singing that the play requires. Very few lines are spoken. Cosette's actor, Natalya Doughty, 17, is a vocal performer with most of her experience coming from choir. "Les Miserable" has pushed her to sing while still embracing who her character is.
"I've had to learn how to play someone who is a symbol of happiness during dark times," Natalya Doughty said. "She is not a person I was but someone I've become."
Les Miserables dress rehearsal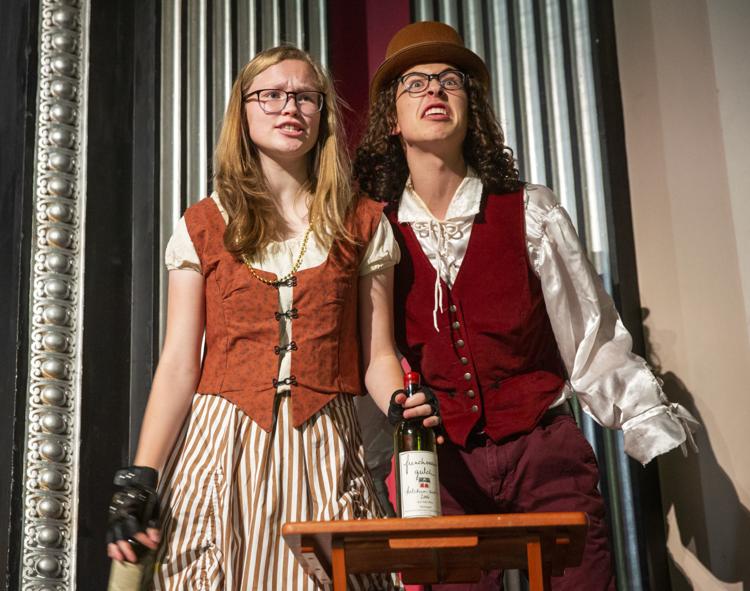 Les Miserables dress rehearsal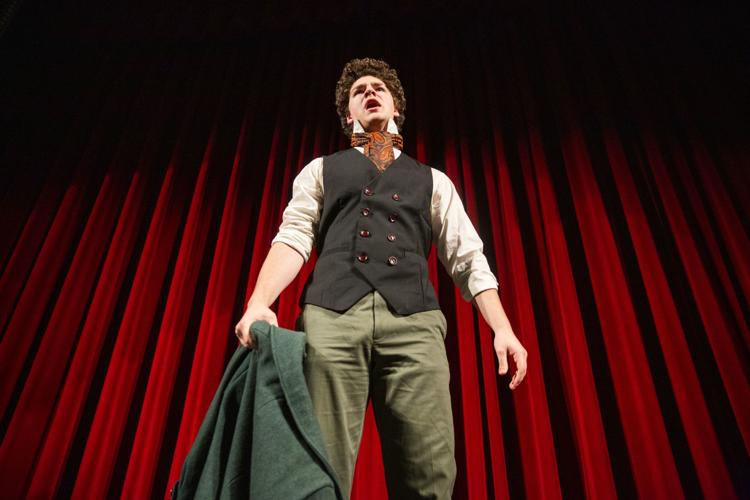 Les Miserables dress rehearsal
Les Miserables dress rehearsal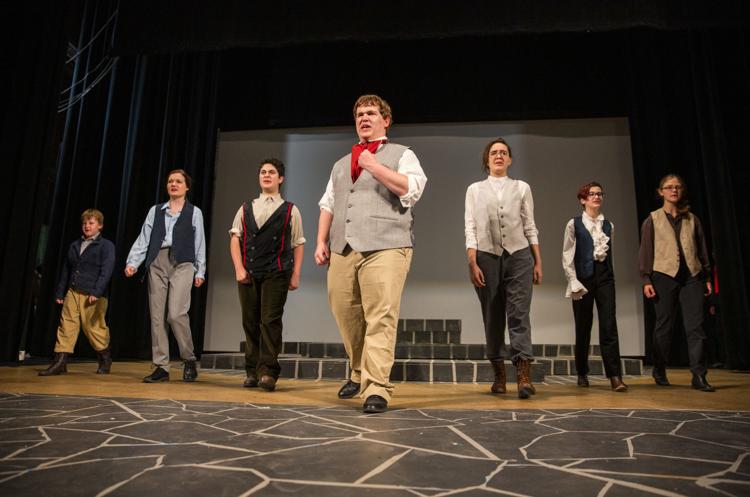 Les Miserables dress rehearsal
Les Miserables dress rehearsal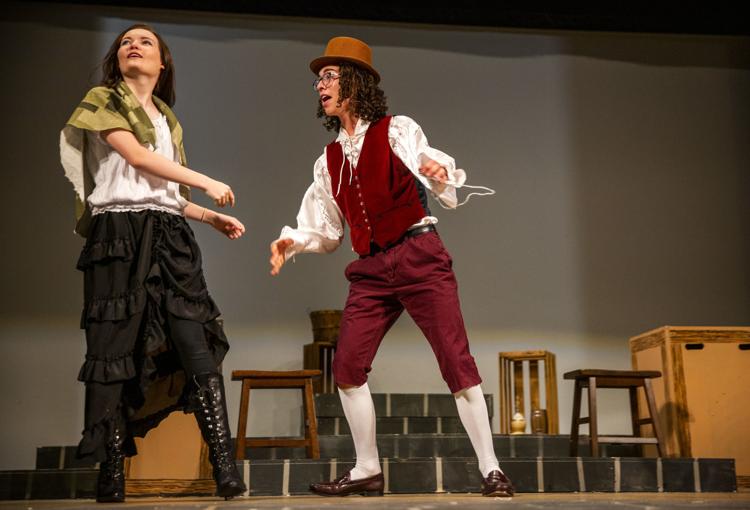 Les Miserables dress rehearsal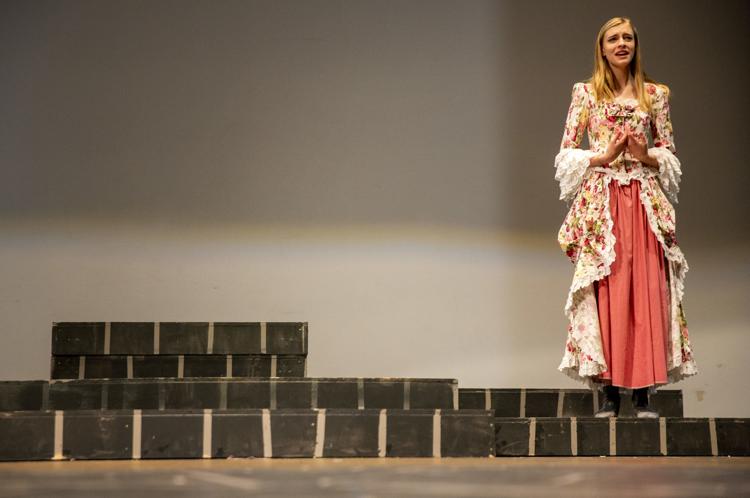 Les Miserables dress rehearsal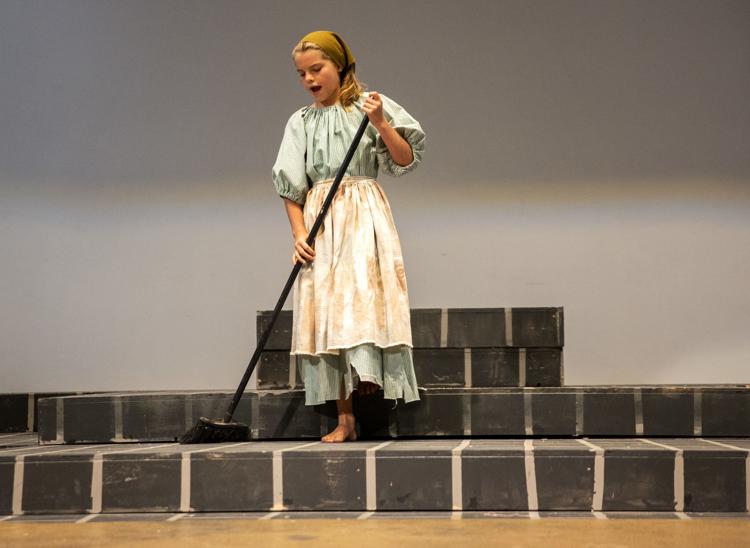 Les Miserables dress rehearsal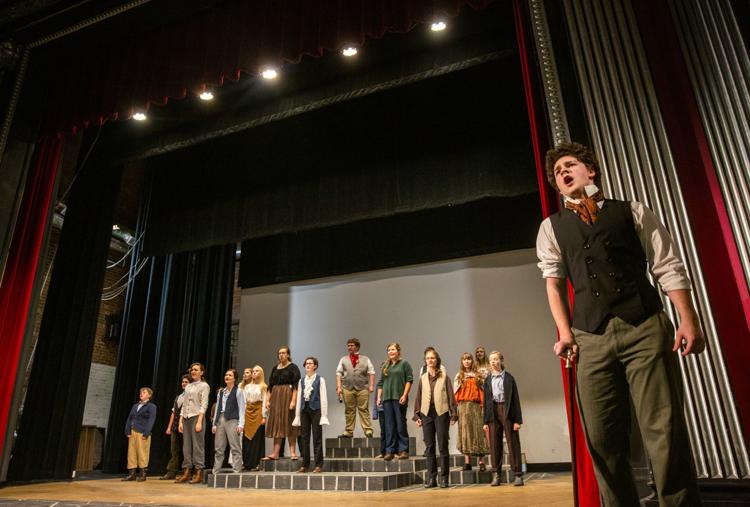 Les Miserables dress rehearsal