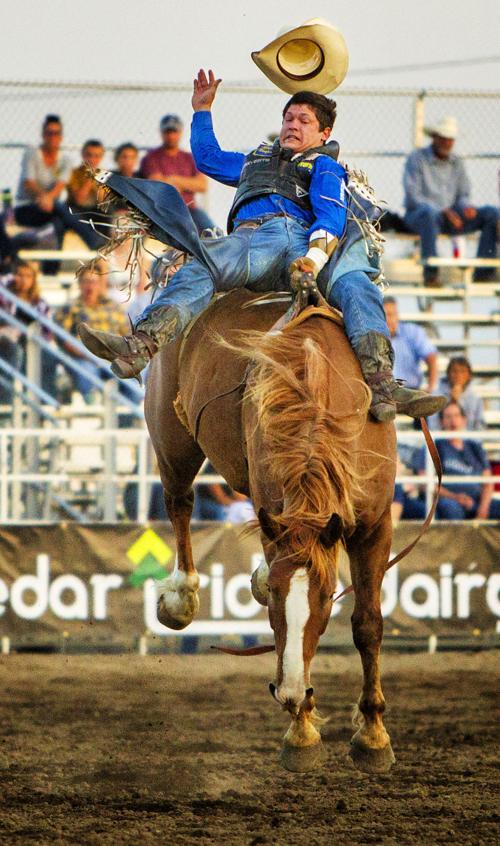 TWIN FALLS — It's nearly fair and rodeo time in the Magic Valley. Most counties in the valley are moving forward with their plans for parades, carnivals, rodeos and fairs, despite the uncertainty of the COVID-19 pandemic.
The "Camas County Pandemic Rodeo" will lead the annual pageantry of traditional rural values, agricultural skills and just plain fun starting this weekend. The Camas County Fair, which is not affiliated with the Camas County Rodeo, will be held July 29 through Aug. 2.
The Blaine County Fair, usually held in August, will move to a virtual platform this year.
'Country Scenes and Children's Dreams'
The Lincoln County Fair and Rodeo at 201 S. Beverly St. in Shoshone begins with mini-bull riding on July 17 and ends with an antique tractor pull on July 26. In between, folks will enjoy a junior rodeo, barrel racing, an ATV and motorcycle rodeo, parade, a truck and tractor pull and an Idaho Cowboy Association-sanctioned rodeo.
'All American Flair at the Minidoka Fair'
The Minidoka County Fair and Rodeo at 85 E. Baseline Road in Rupert runs July 27 through Aug. 1 and will feature a "beautiful antique department, artwork and photography classes," fair manager Leann Smith said.
"We hope to have a lot of really great displays," Smith said. "We've seen a lot of improvement over the past years."
Lawnmower races, sponsored local fire departments, will be held at 6 p.m. July 27, followed by a free concert at 7 p.m. July 28. A Dutch-oven cobbler and ice cream social, and a Lions Club barbecue will be held July 29.
Junior rodeos will be held at 7 p.m. on July 29 and 30, and open rodeos will start at 7:30 on July 31 and Aug. 1.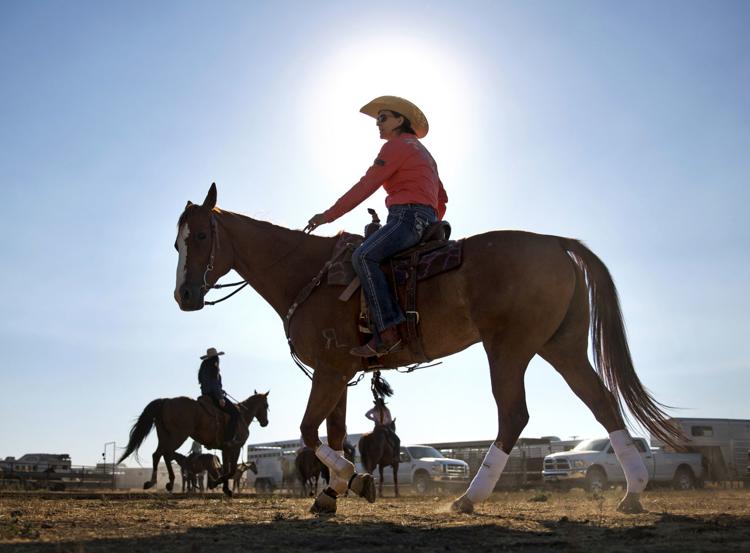 "We want people to come out and enjoy the fair," Smith said. "Hand-sanitizer stations will be available."
Whether fairgoers choose to wear a mask or not, "it's important for the community to come out and support the youth in their 4-H and FFA projects."
'100 Years of Fair: Balloons, Saloons and Rocking Tunes'
Three days of exciting PRCA rodeo will prime the crowd for the usual carnival, parade and 4-H shows, while country artist Ned LeDoux will entertain at 7 p.m. Aug. 13.
The last day of the fair will feature "Knock Out Mud Drags" where contestants will drag race through mud to win cash prizes in stock, pro stock, super stock and modified classes.
"My biggest goal is to make sure the people feel safe," fair manager Jamie Rupert said. "Masks will be available. We want people to have fun and safe while at the fair."
'Cassia County Fair: Gotta love that!'
"The Fair is more than a gathering of rides, animals, and cotton candy," the county fair's website says. "It is one of Cassia County's most cherished and celebrated events, where new memories are made and old memories are shared."
The fair and rodeo schedule starts on Aug. 15 with breakfast for rodeo queen contestants. The following day brings Monster Truck Insanity with a pit party at 4:30 p.m and showtime at 6 p.m. Aug. 16. Two motorcycle and ATV rodeos will be held Aug. 17 and 18.
The parade begins at 10:30 Aug. 19 in downtown Burley and the carnival will open at 5 p.m.
The Ram Rodeo Series PRCA Rodeo offers three nights of fast-paced rodeo action on Aug. 20, 21 and 22.
In addition, pari-mutuel horse racing will take place Aug. 21 and 22 on the racetrack around the rodeo arena.
'Cowboy Boots and Buckin' Chutes'
The Main Street Parade leads the fair activities at 5:30 p.m. Aug. 19, followed Family Night at the Carnival with $1 rides. The Xtreme Bull Riding starts at 8 p.m., followed by a street dance at 9 p.m.
Three days of PRCA Rodeo action will begin at 8 p.m. each night, Aug. 20-22. A rodeo cowboy reunion will take place at noon on Aug. 22.
'Let the Good Times Grow'
Fair gates open at 7 a.m. on Sept. 2.
Everyone's favorite rodeo, the Magic Valley Stampede, begins at 7:30 on Sept. 3, 4 and 5. The Magic Valley Stampede PRCA Rodeo is one of the top 60 PRCA rodeos in the U.S. as part of the 2020 PRCA Prorodeo Tour. Attendance for the rodeo averages 13,000 for the three-day event.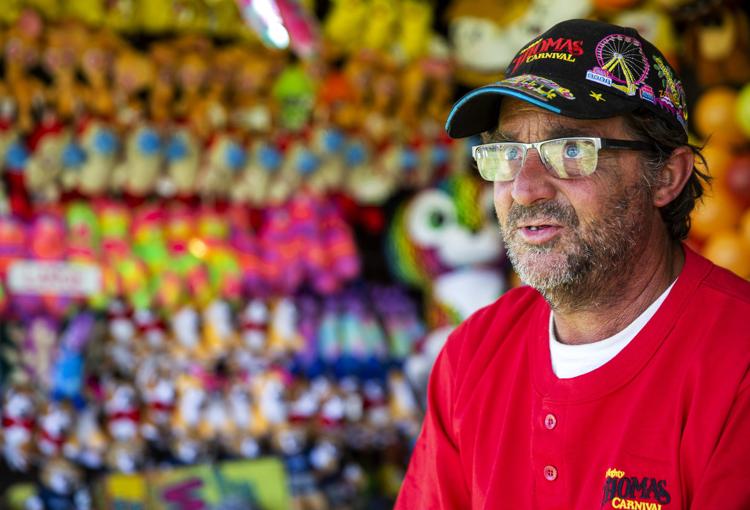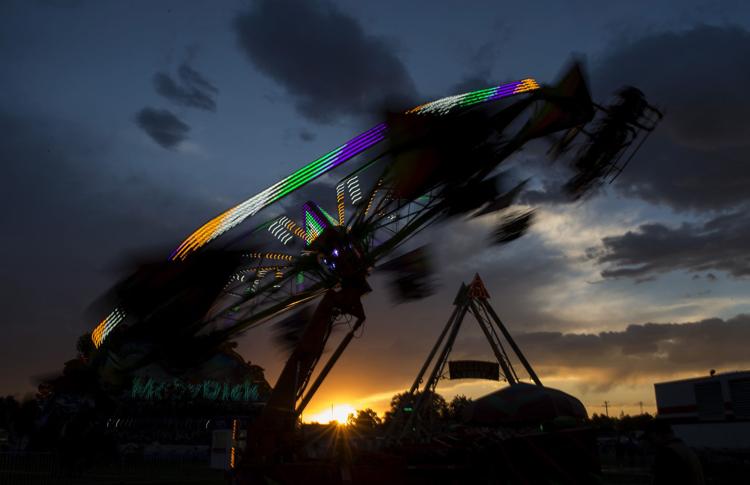 The Mighty Thomas Carnival will once again provide exciting rides for thrill-seekers — and safe rides for the kiddos — plus plenty of games with chances to win prizes.
Free entertainment abounds, including several magic shows and a hypnotist and a petting zoo. Don't forget to check out the livestock barns.
The Twin Falls Fair ends on Labor Day.
A previous version of this story erroneously said the Camas County Fair is canceled.
Stay up-to-date on what's happening
Receive the latest in local entertainment news in your inbox weekly!