SUN VALLEY — Eraldo Pacheco lives in what looks like an idyllic world with a view of a big blue lake framed by the snowcapped mountains of Patagonia.
But one day he tells his father, "Things are worse here than ever." And with that the Chilean sheepherder leaves his hometown of Bahia Murta, population 587, to travel 6,000 miles to herd sheep in the rugged high desert of Idaho.
"Out here it is not about whether you are physically strong," he recounts. "What you need is to endure loneliness."
Filmmakers Andres Caballero and Sofian Khan captured Pacheco's journey — and the emotional struggles he deals with so far away from his elderly parents and family — in the film "Gaucho del Norte." Caballero and Khan will show the film at 7 p.m. Friday at the Sun Valley Opera House as part of the 2018 Trailing of the Sheep Festival.
The father-son team of Robert and Blake Ball, who run more than 7,000 ewes through Idaho and Wyoming from their home in eastern Idaho's Hamer, will participate in a Q&A following the film. And Nevada rancher and photographer Carolyn Dufurrena will screen her short film, "Sheepherders with Cell Phones," which premiered at the National Cowboy Poetry Gathering.
The festival officially gets underway Wednesday with a farm-to-table dinner featuring American lamb and local produce at the Wood River Sustainability Center in Hailey.
A long list of activities follows through Sunday, including cooking-with-lamb classes, two films, sheepdog trials and classes on rug hooking, making colorful baby socks, dyeing and more — all leading up to the Trailing of the Sheep Parade at noon Sunday down Ketchum's Main Street.
New this year is a Taste & Craft: a chance to sample craft beers, wine and spirits crafted in the Pacific Northwest, along with food dishes.
The event will be held on Thursday at Ketchum's Limelight Hotel. A $90 VIP tasting from 4 to 6:30 p.m. includes a complimentary tasting glass and a gift bag featuring Idaho-centric products. A second tasting will be held from 7 to 9:30 p.m. and will include a complimentary tasting glass. It costs $70, with tickets available at tastecraftevent.com.
"It's a tasting event, not sitting down for a massive dinner," event creator Courtney Feider said. "People can try as much as they want or as little as they wish."
The event was founded in 2011 in Boise as part of the Treefort Music Fest. Proceeds of Taste & Craft will go to the Trailing of the Sheep Festival.
The Taste & Craft will be followed up the next day by the always popular For the Love of Lamb walk-around. Those wearing a $20 wristband will be able to cruise from one Ketchum restaurant to another beginning at 4:30 p.m. Friday to try small dishes featuring American lamb.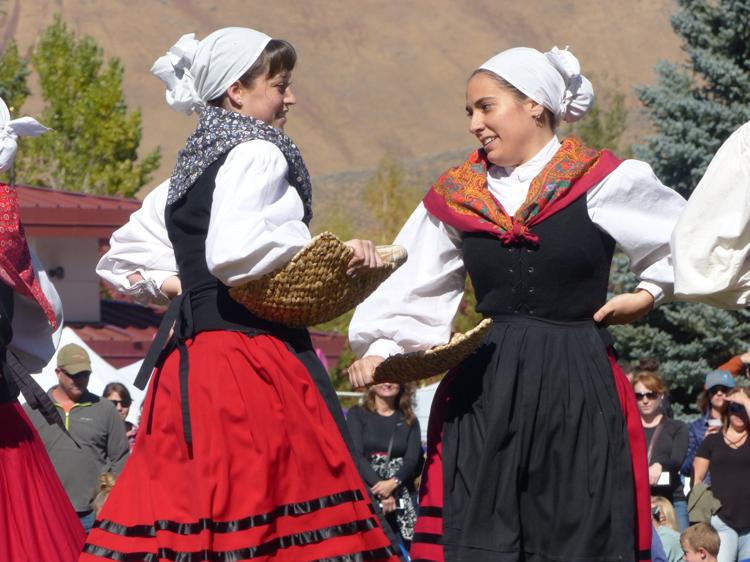 Among the new attractions at Saturday's free Folklife Fair from 10 a.m. to 4 p.m. in Hailey's Rebecca McKercher Park is an appearance by the Ruby Mountain Ardi Baltza Basque dancers, otherwise known as The Black Sheep, from Lamoille, Nev.
The Ruby Mountain Ardi Baltza, which has danced in The Smithsonian Folklife Festival in Washington, D.C., and in Boise's Jaialdi, dances to choreography from both traditional and modern Basque dance.
"I understand it's quite different from the Oinkari Basque Dancers from Boise," said Carol Waller, a spokeswoman for the Trailing.
The Oinkari Basque Dancers will also strut their stuff at the fair, as will the Boise Highlanders pipe band and the Peruvian Dancers and Musicians of the Wood River Valley.
The Folklife Fair will also include dance and music performances, a variety of lamb dishes, sheep-shearing demonstrations and craft activities for children. Dozens of vendors will sell sheep-related clothing, photographs and other items.
Megan Wortman, executive director of the American Lamb Board, will speak at 10 a.m., noon and 2 p.m., discussing how lamb — rarely seen on dinner plates 20 years ago — is back in a big way.
Cindy Siddoway and John Helle of the Siddoway Sheep Company and Helle Rambouillet will discuss "The Story of Wool" at 11 a.m., and 1 and 3 p.m., while representatives of the Montana Wool Lab will discuss their research to improve flock productivity and quality at 10 a.m., noon and 2 and 3 p.m.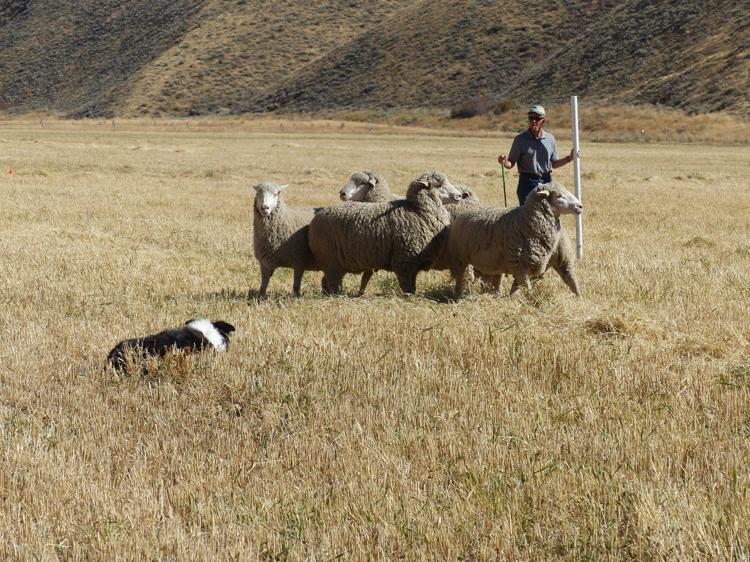 Back by popular demand, the film "The Shepherdess of the Glacier" will be shown at 7 p.m. Thursday at the Sun Valley Community School in Sun Valley (admission $20). The film, which won Grand Prize at the 2016 Banff Mountain Film Festival, was shown at the 2017 festival but so many people were turned away that festival organizers brought it back for an encore performance.
Filmmaker Stanzin Dorjai-Gya spent three years filming his sister Tsering in temperatures that sometimes dropped as low as 22 below zero as she herded long-haired sheep with curvy horns and Pashmina goats — the source of luxurious cashmere fiber — in India's 14,000-foot Himalayan Mountains.
The film shows how she washes baby goats in glacier-fed rivers and tucks baby lambs into pockets of a burlap bag, slinging the bag like a saddle blanket over one of her animals as she moves her herds. And it shows how she uses her transistor radio for companionship, turning it up when snow leopards venture too close.
"When the radio stops," she says, "I feel as if I've lost someone."
Dorjai-Gya, who will field questions following the film, said those who are born in high elevations are often treated as less than equal by others.
"Teachers were sent from Kashmir as a punishment — they got a bad assignment at altitude," Dorjai-Gya said. "They said, 'Because you're born in high elevations, your brain does not work so good.' Yet, my mother not know how to read but she know how to make clothes top to bottom. My father know to grow barley."
The ever-popular sheepdog trials will be held from 8 a.m. to 5 p.m. Friday at Quigley Canyon. The trials can be accessed by driving to the end of Fox Acres Road as one enters Hailey from the south. Admission is $3 for adults and free for children under 12.
The Sheep Dog Trials — providing national qualifying points for sheepdog handlers — will continue to run from 8 a.m. to 5 p.m. Saturday and 8 a.m. to 2 p.m. Sunday.
Flat Top Sheep rancher John Peavey, who founded the Trailing of the Sheep Festival with his wife, Diane Josephy Peavey, will conclude this year's festival with a Sheepherder Hike to view sheepherder carvings on aspen trees. Those wishing to take part may meet at the Ketchum Forest Service Park at First and Washington streets at 2 p.m. Sunday. Participants can take a bus ride to the canyon north of Ketchum for $10 or they may follow by car.