ALBION — Allison Comer expects to get as many thrills as she gives while personifying the clownish animatronic Circus Baby at the Haunted Mansions of Albion.
"Do you want to go to the scooping room," she said as she tipped her garishly white painted face and staring eyes to the side during the auditions at the mansions. "You do not want to go there. They do not serve ice cream."
The Heyburn 19-year-old chose her character from the series of horror-based video games "Five Nights at Freddy's."
Personally, she said, she does not trust clowns.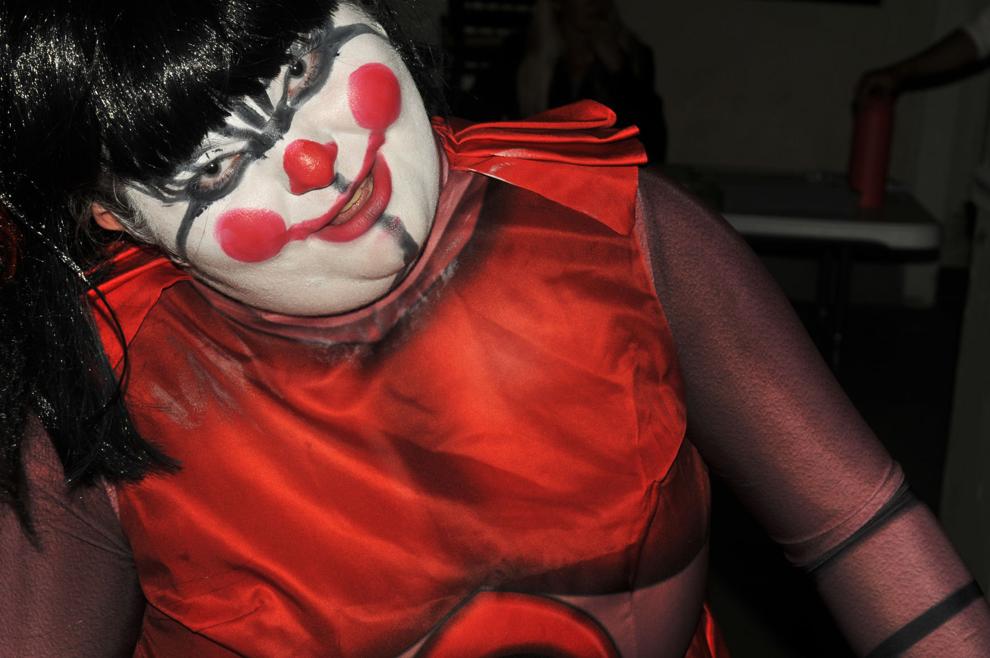 "I like to see how insane I can act, and it's really fun," said Comer, a four-year veteran of the mansions.
"I love scaring people," she said.
Sometimes guests have over-the-top reactions to her acting efforts. One time, she said, she was punched in the face by a guest, and someone else ran into a wall after she gave one of her best performances.
Even the mansions on their own, without the actors, can be a little unsettling, she said.
"Sometimes it gets a little scary in here," Comer said. "But I'm brave."
Everyone who works at the mansions has an interesting story, said Albion Campus Retreat and Haunted Mansions of Albion Co-owner Troy Mortensen during the September auditions.
"We're a little bit like the Island of Misfit Toys," he said.
For several weeks prior to Halloween, the campus, which was originally the Albion Normal School, is opened as a haunted attraction.
Each October, about 100 actors slip into their preferred macabre roles with a singular goal of producing terror in those who venture inside, and sometimes for those who are outside waiting in line.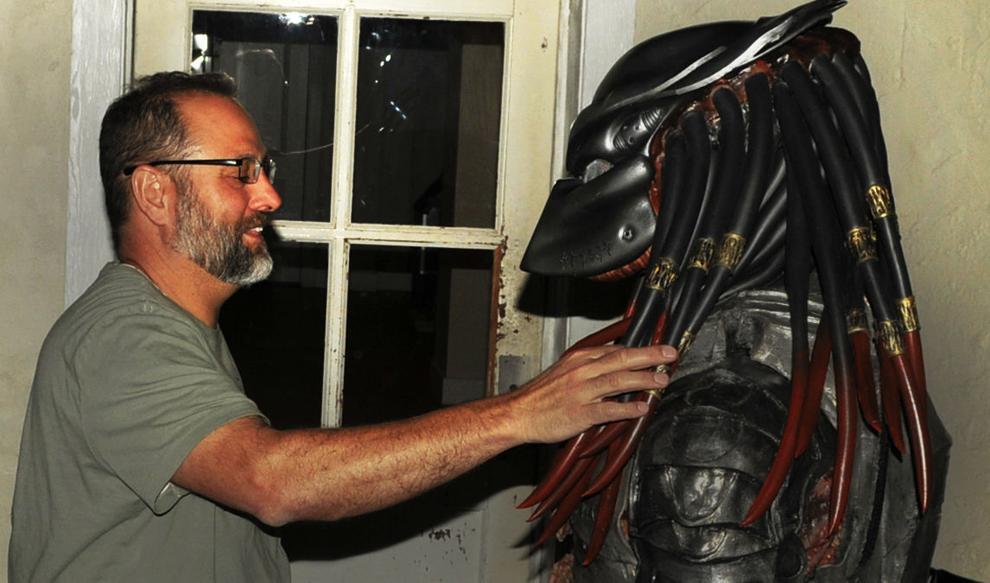 On average, about 12,000 and 16,000 guests come through the attraction a year.
"I've wanted to come up here every year and do this," Mason Gregory said during auditions.
"I decided that this was the year," the Rupert 18-year-old said.
Gregory is moving away from the area in November.
His persona inside the mansion will be a plague doctor, complete with a long bird-like beak mask and a 10 pound cane that he plans to drag across the concrete for an extra ear-assaulting effect.
"I wanted something creepy," he said, sounding confident that his choice will strike a nerve or two in people dealing with the second year of the COVID-19 pandemic.
Selestina Perez, 22, of Burley will be a shape-shifting witch with startling gold colored eyes.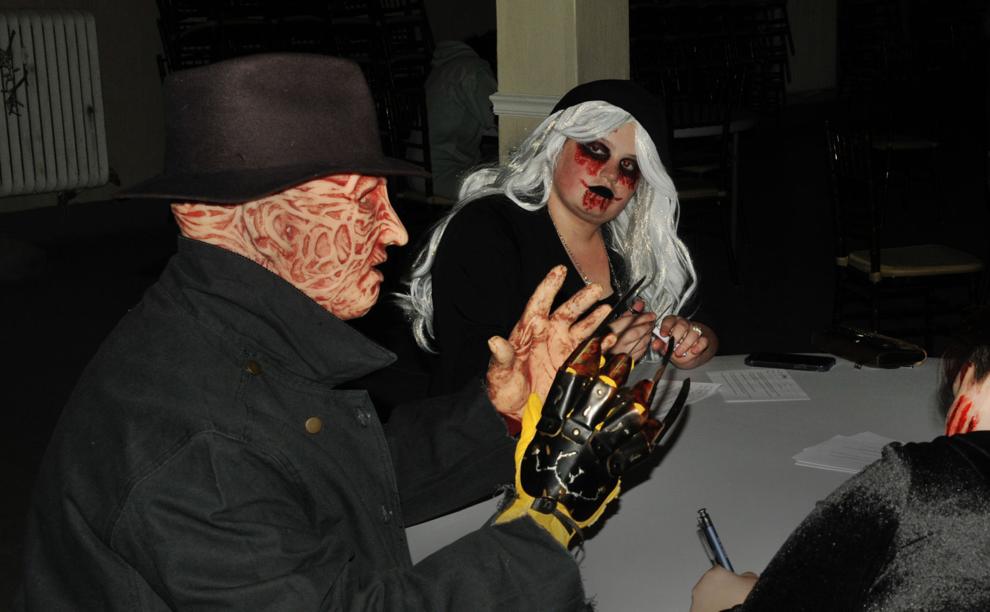 "The name of my contacts are called Hell Boy," she said as a disconcerting smile distorted her lips.
This will be her fifth season working at the haunted mansions, and she prefers a different costume each year.
One year she was an orphan child, another year, a zombie.
Many of the actors gleefully immerse themselves in their work.
"I'm just drawn to this work," said Kendra Kittrell, 23, of Albion. "I'm a horror-type person."
Kittrell has also worked at the Fear Factory and the Castle of Chaos, both in Utah.
This year her character is Dolly Dotts who, she said, feels a lot of anger towards the world.
"My level of commitment will be very high this year," she said.
Outside of work, Kittrell also has "a fascination with Lizzie Borden."
"I have an axe at home that is all bloody and awesome," she said.
Wearing a mask with the texture of burned skin and a brown fedora perched on his bald head, Austin Knopp, 19, of Burley, sat drumming his long knife-like fingers on the table as he waited.
He's worked at the mansions for four years, and for three of them he's played Freddy Krueger from the movie "Nightmare on Elm Street."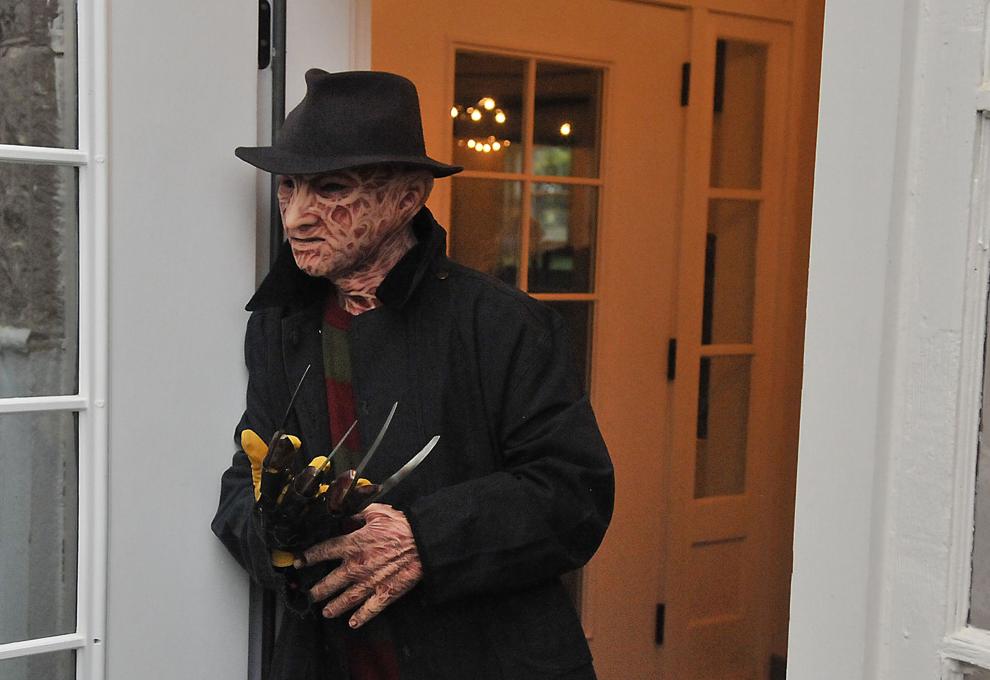 "He's been my favorite horror character since I was 12 and it's nice to dress up as him," Knopp said.
Over the years, his Krueger costume has evolved from a cheap Party City sweater and latex mask to his current version, which includes a silicone mask he purchased on eBay that has a remarkable resemblance to the film character.
The other hopeful actors — all well versed in gore — formed a circle around Knopp to inspect the coveted silicone mask and run their fingers across its crinkly texture.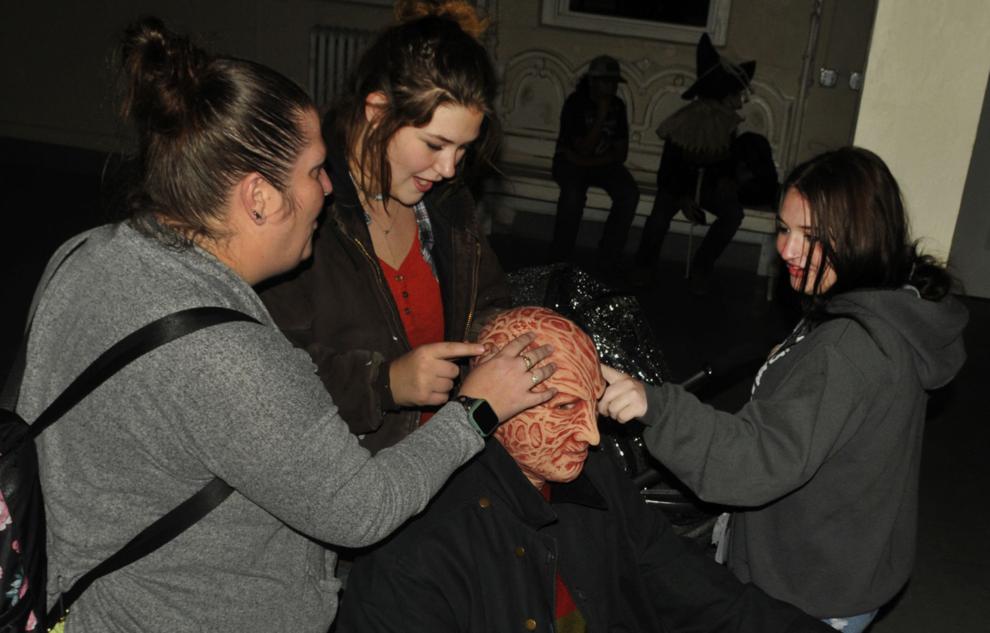 Knopp completes his ensemble with a trench coat and Krueger-style brown and green striped sweater — and of course the single glove with knife fingers sprouting out of it.
His latest version of the Krueger costume, he said, set him back about $1,100.
The most effective horror characters, he said, are based on people's common phobias, and Krueger taps into many of them.
"From the very first year I just knew that this was something I'm good at," Knopp said. "I'm good at giving people a scare."
But he's quick to add that he has other talents too hat includes doing cartoon voices and impressions.
"One dream of mine," he said, "Is to be the next Freddy Krueger on the big screen."
For many of the actors, the opportunity is more than just a month-long gig, it's a chance to slip into their favorite gruesome characters and act in ways that are not acceptable in polite society.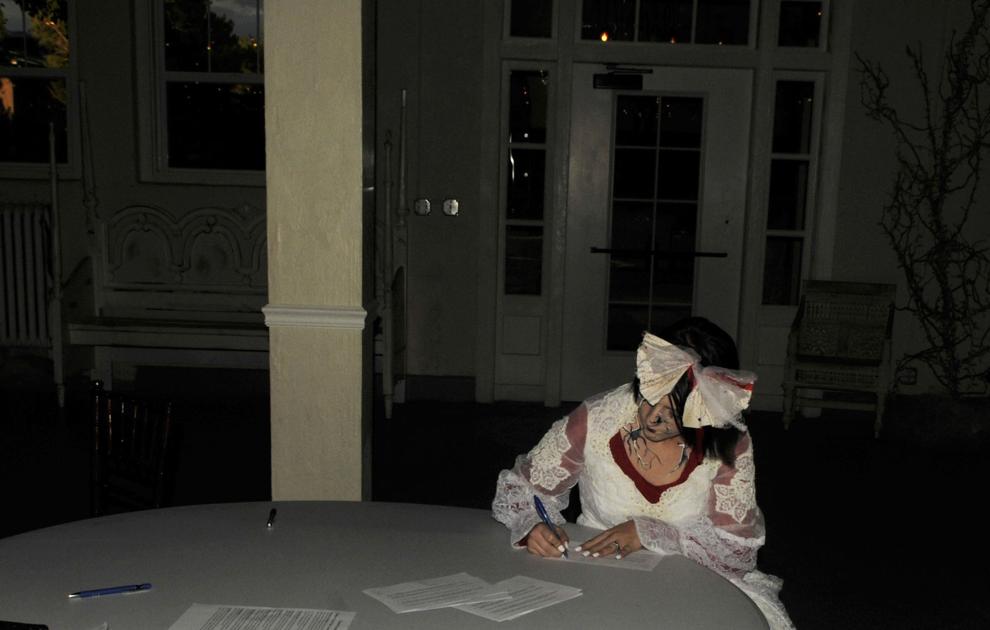 Many of them return year after year.
Some of this year's actors have worked on the campus for seven years, Troy Mortensen said.
The attraction opened during the Halloween season in 2008.
"They've grown up here and they just get better and better each year," he said.
When auditioning people, he said, they look for actors who get a thrill themselves out of scaring people, because they know those employees will give the guests the best experience, he said.
They also need to show up, he said.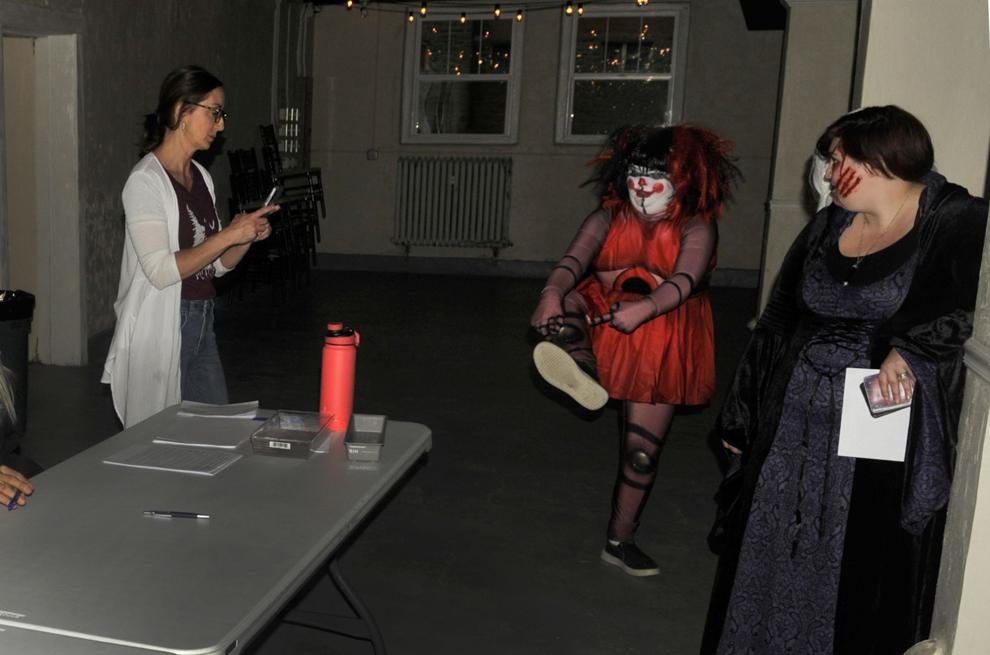 Heather Mortensen said the actors receive bonuses at the end of the season based on their costumes, acting performances and attendance.
They will lose about one-third of the actors they start with during the run, Troy Mortensen said, and they will have to replace them with other actors.
On the campus, four buildings and a steam plant are opened as part of the haunted attraction. Guests also enjoy an outside experience with bonfires, entertainment and food.
Each year, Mortensen said, they put between $30,000 to $50,000 into new props and animatronics and add new walls to change the routes.
And the actors, he said, are always different — and they bring it all to life.
PHOTOS: The Haunted Mansions of Albion
Haunted Mansions of Albion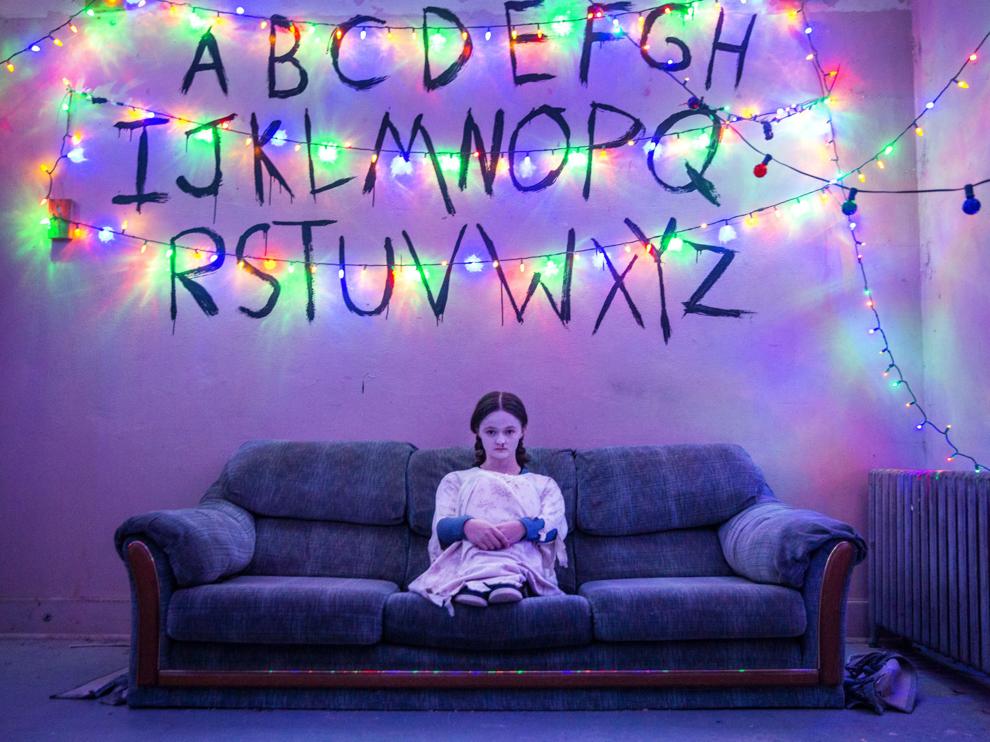 Haunted Mansions of Albion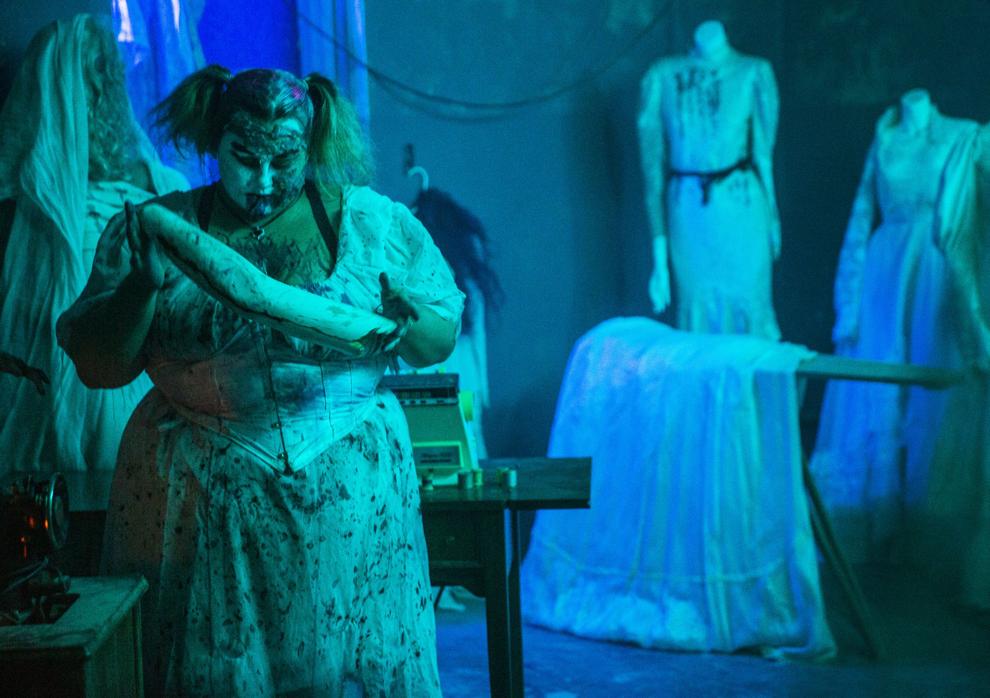 Haunted Mansions of Albion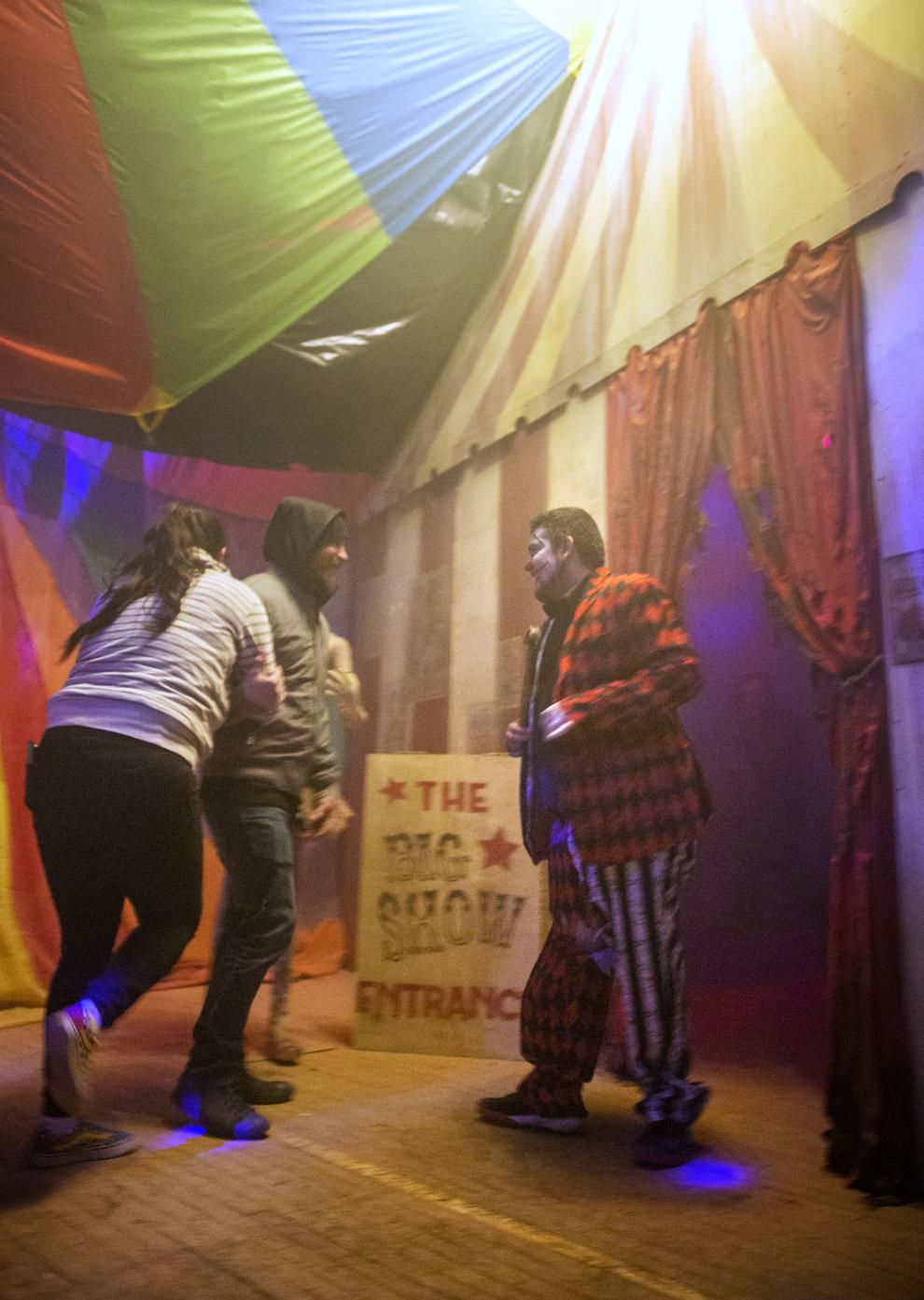 Haunted Mansions of Albion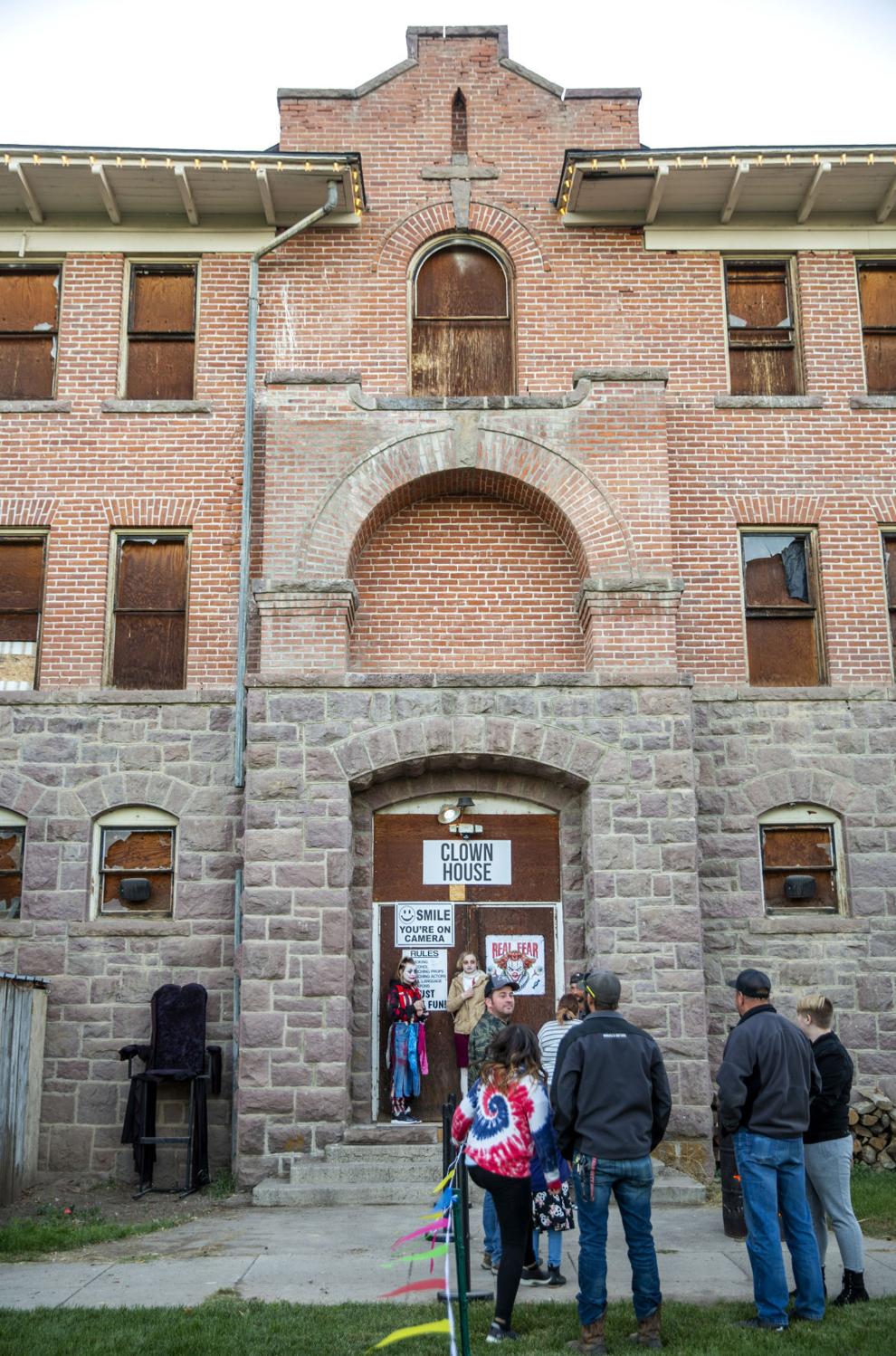 Haunted Mansions of Albion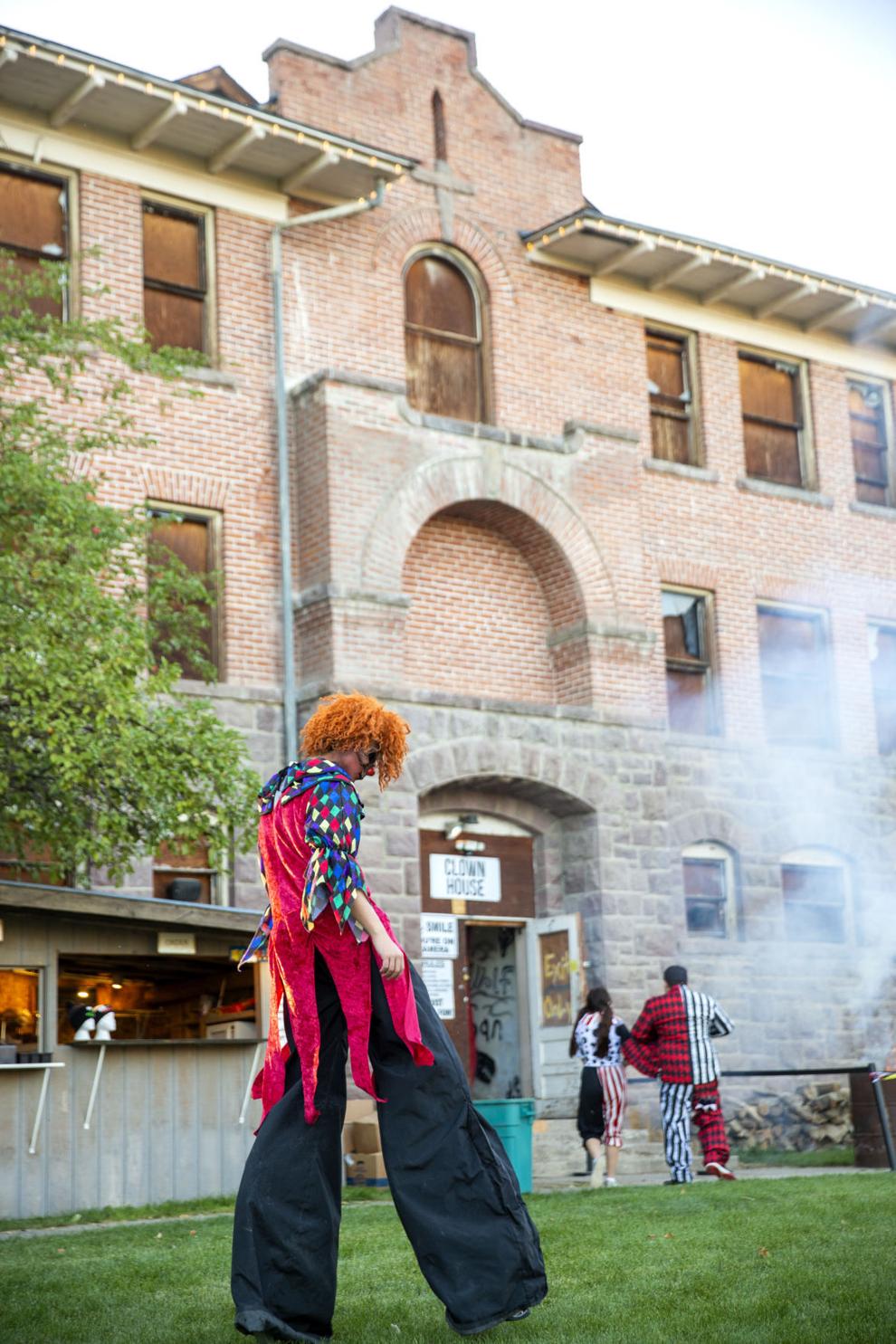 Haunted Mansions of Albion
Haunted Mansions of Albion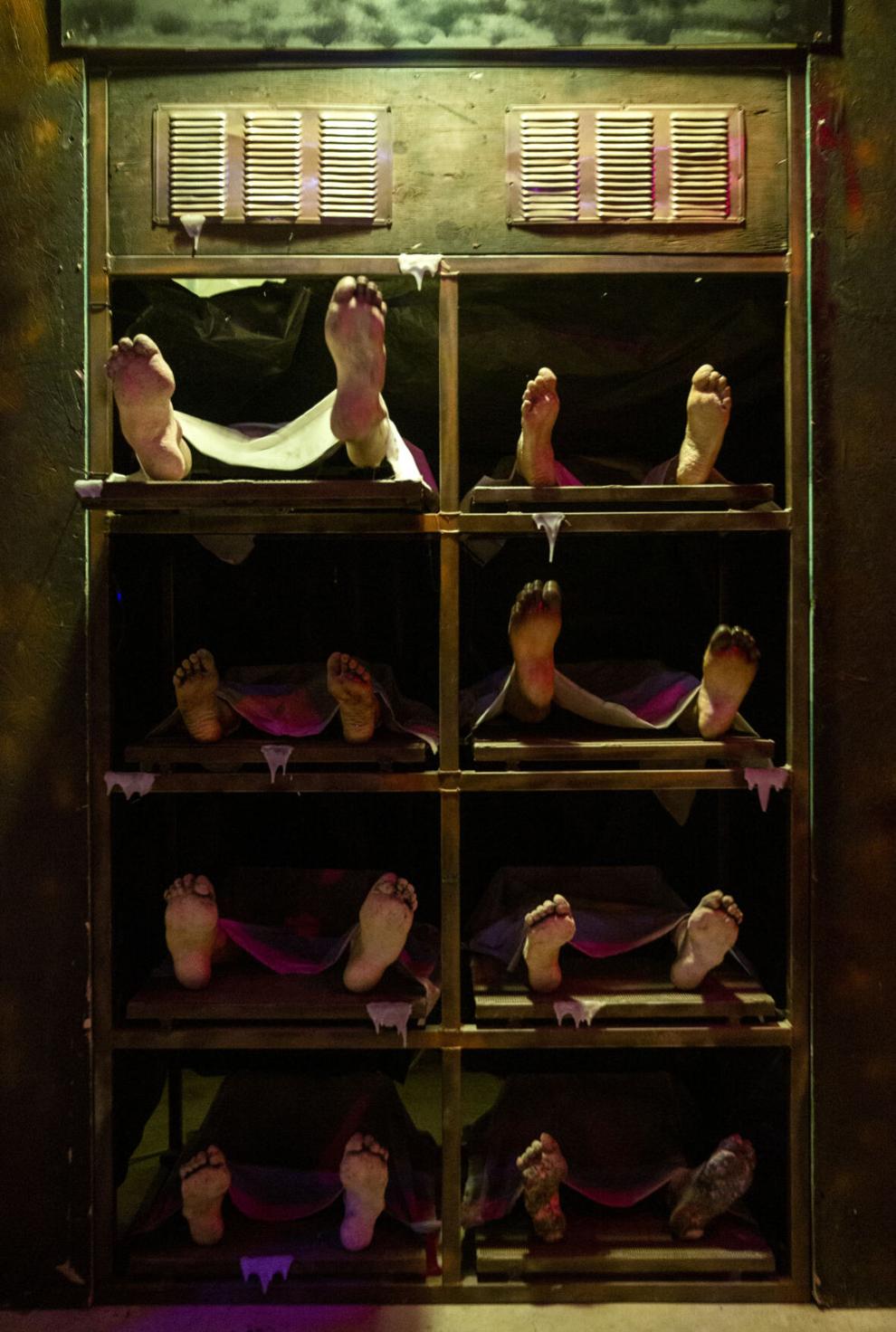 Haunted Mansions of Albion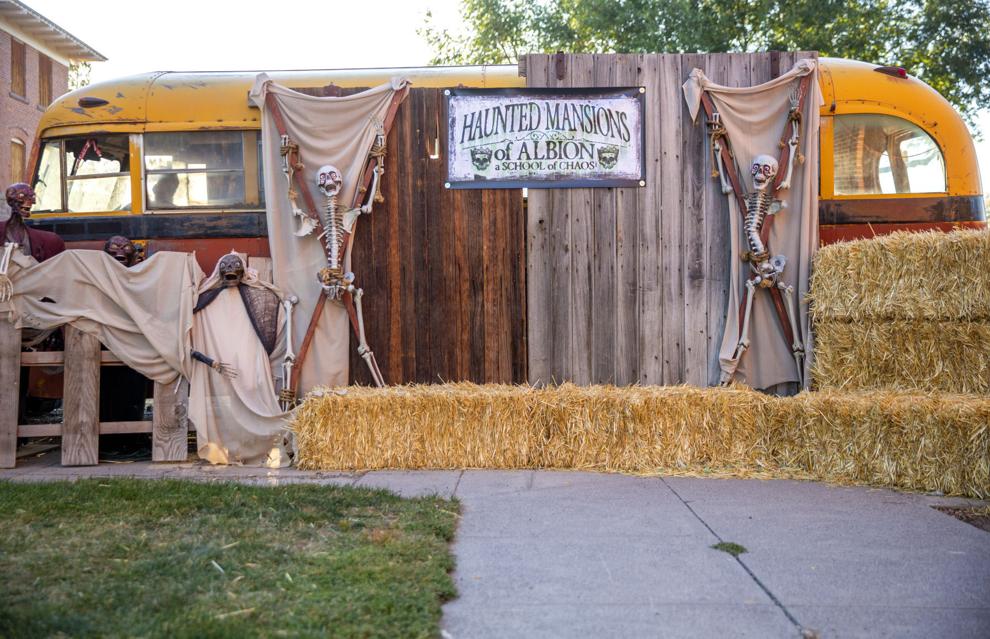 Haunted Mansions of Albion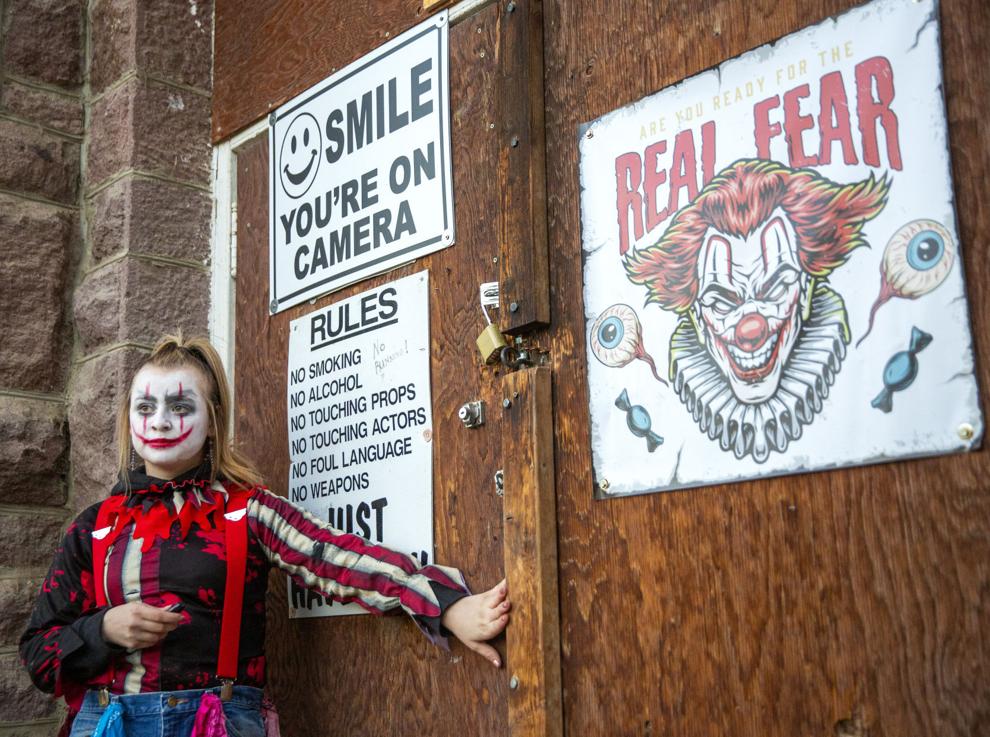 Haunted Mansions of Albion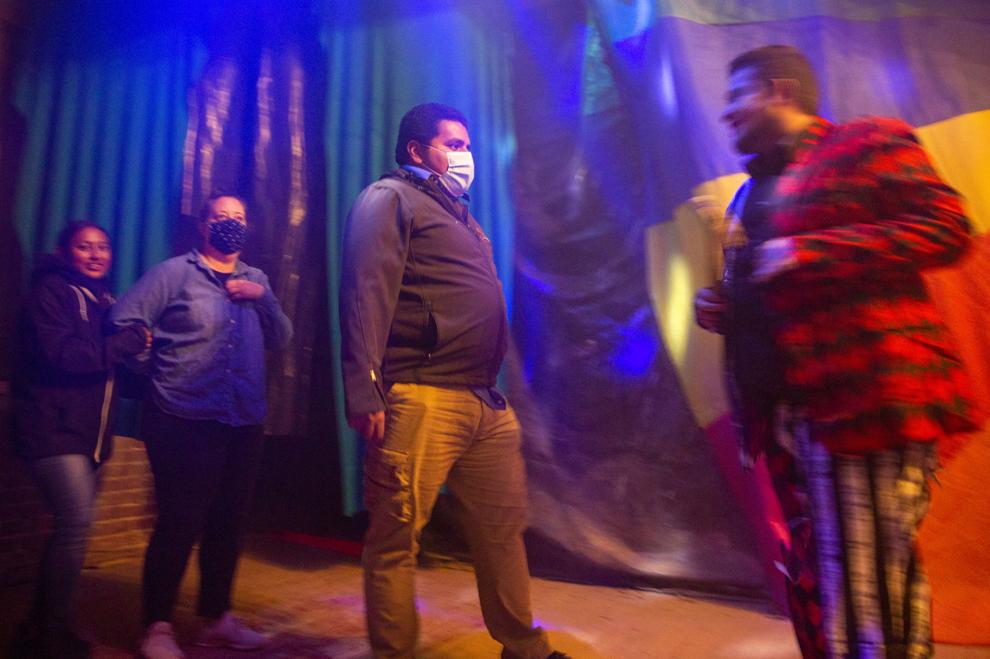 Haunted Mansions of Albion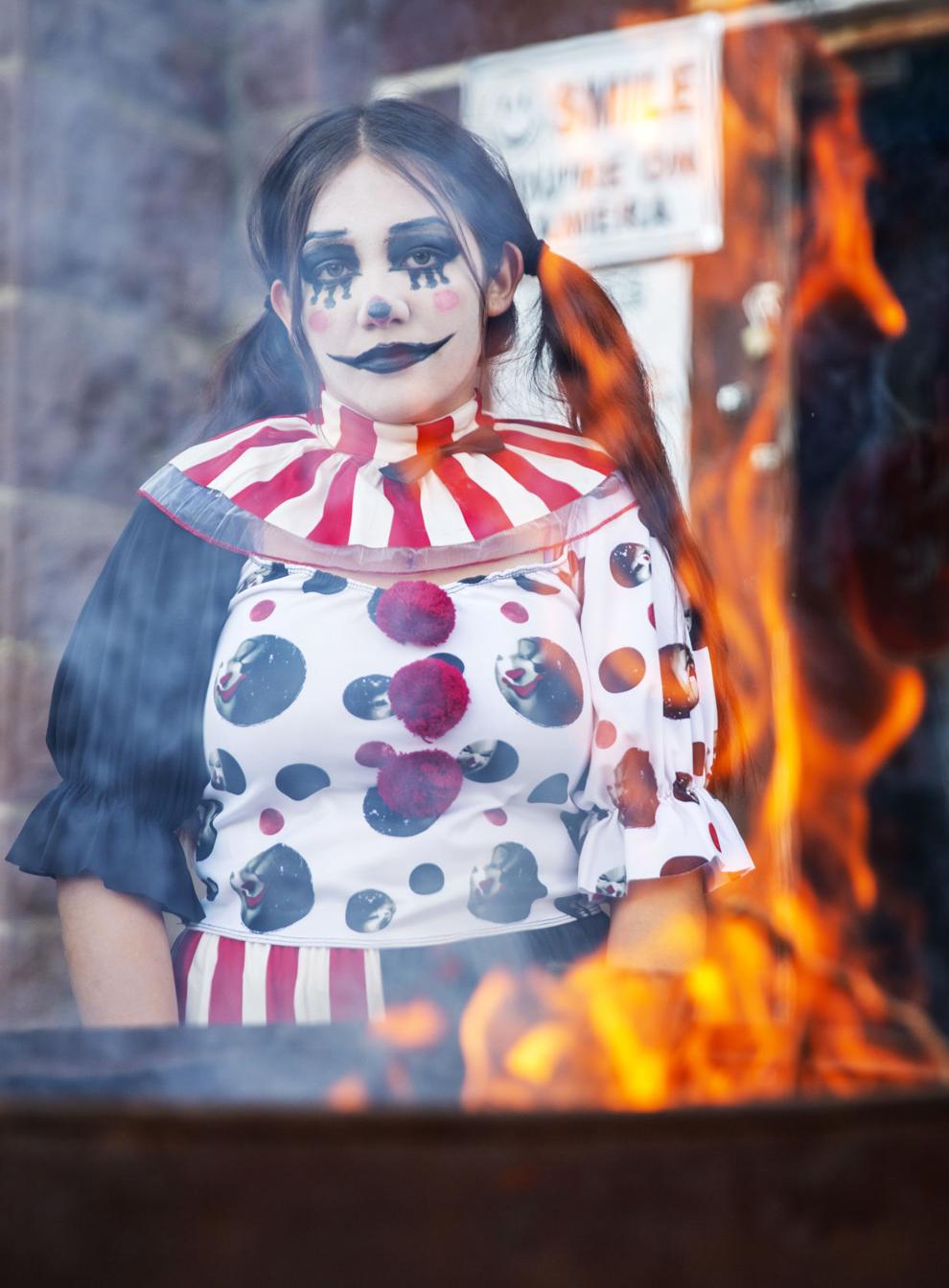 Haunted Mansions of Albion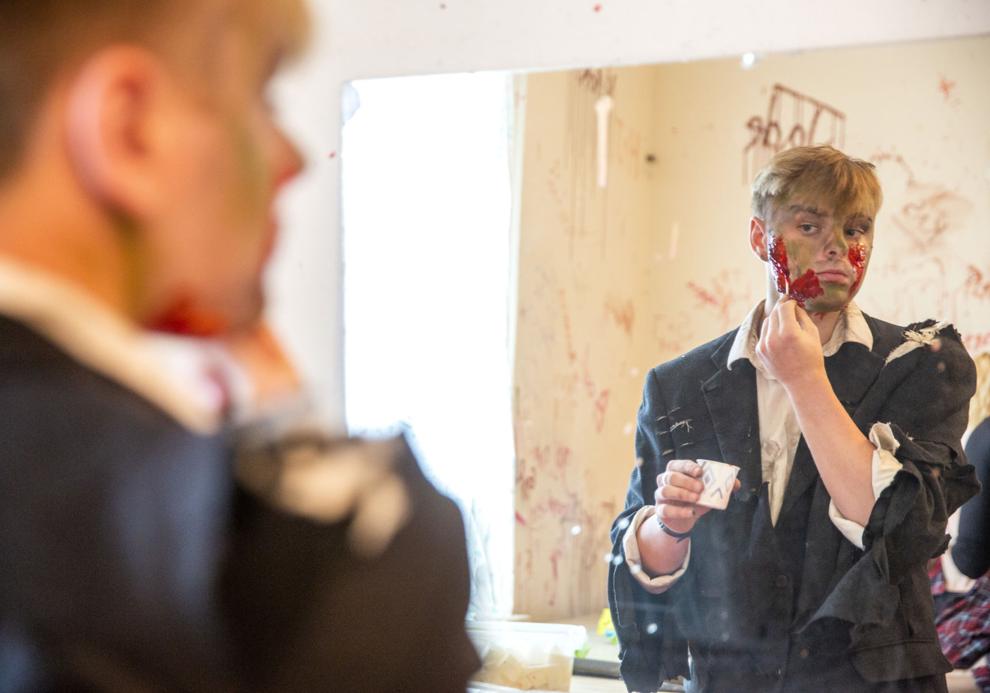 Haunted Mansions of Albion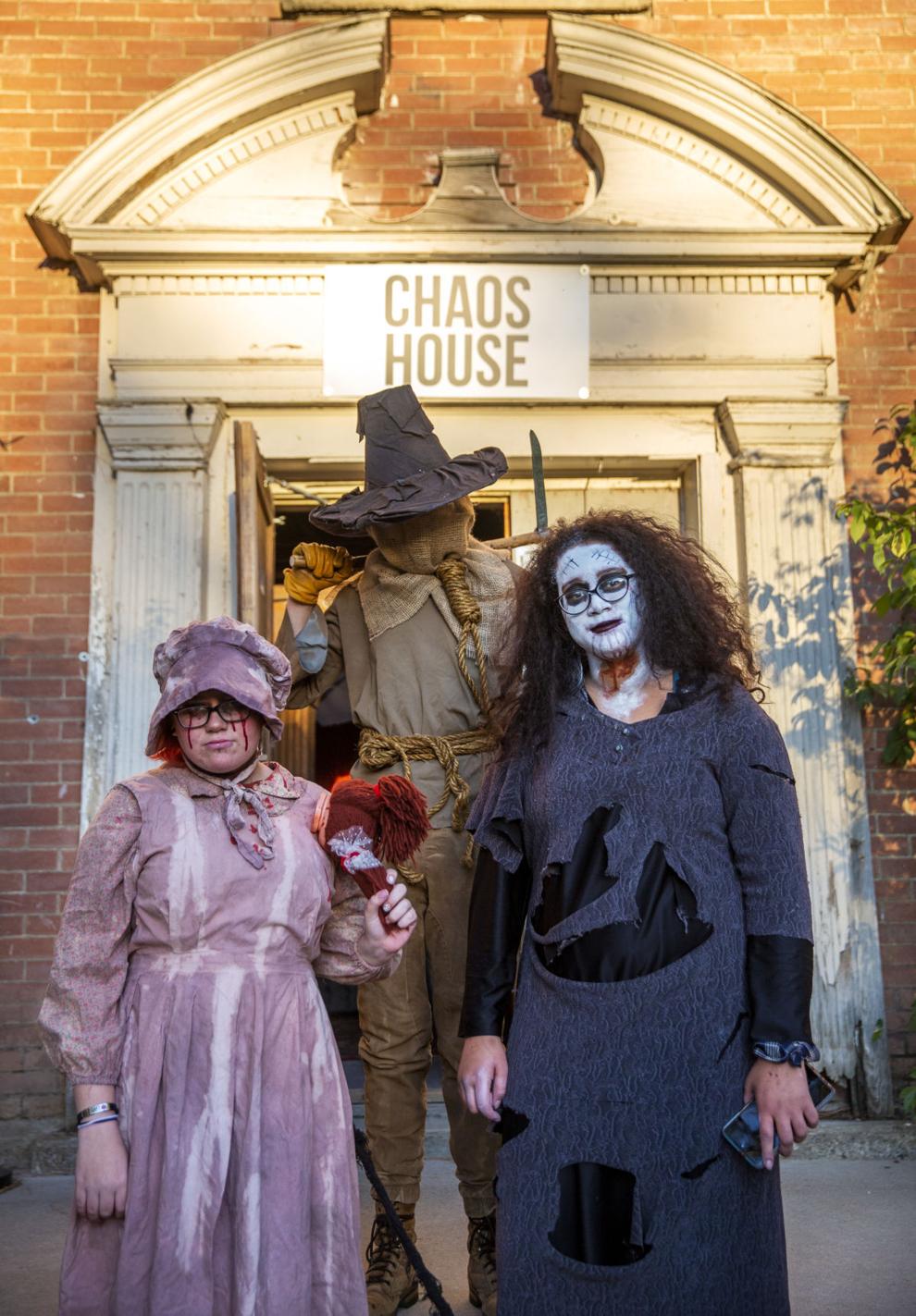 Haunted Mansions of Albion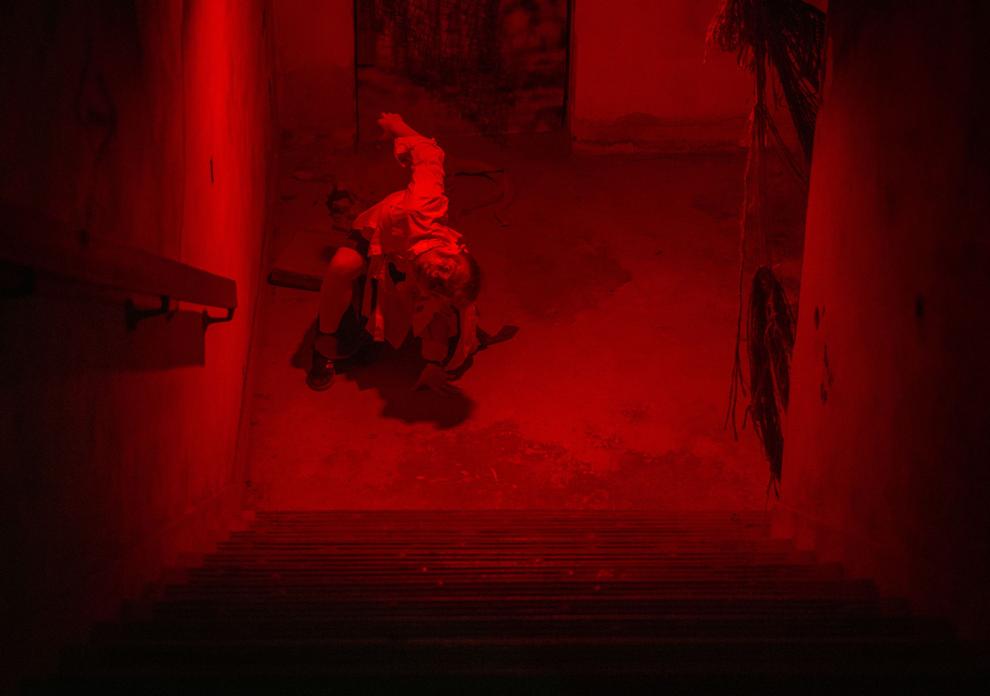 Haunted Mansions of Albion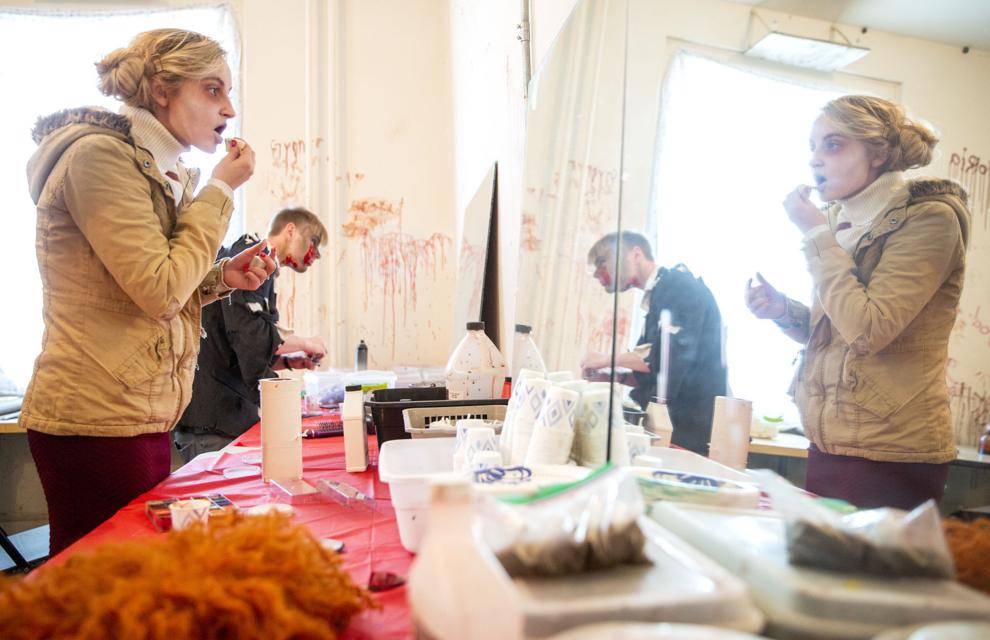 Haunted Mansions of Albion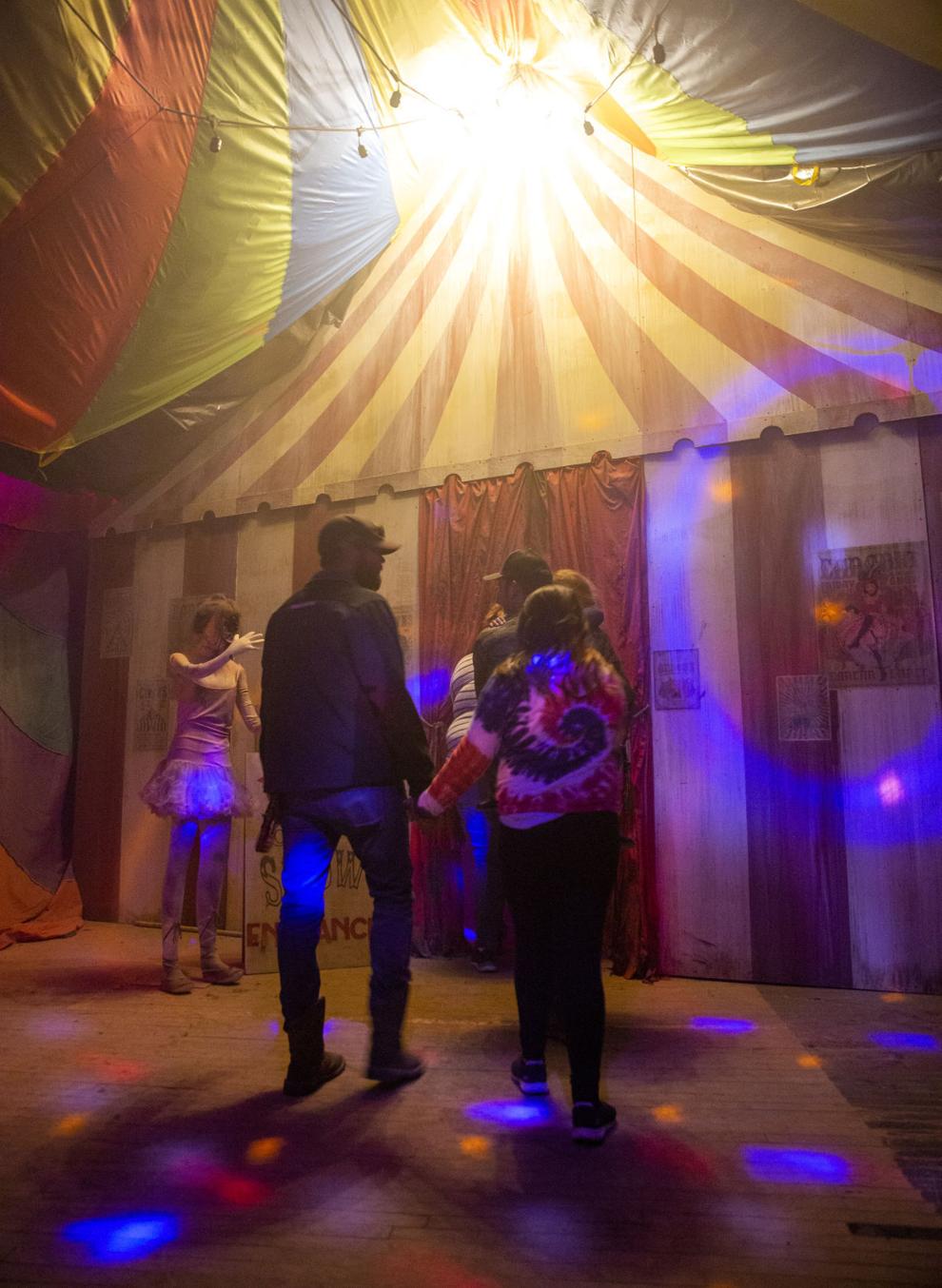 Haunted Mansions of Albion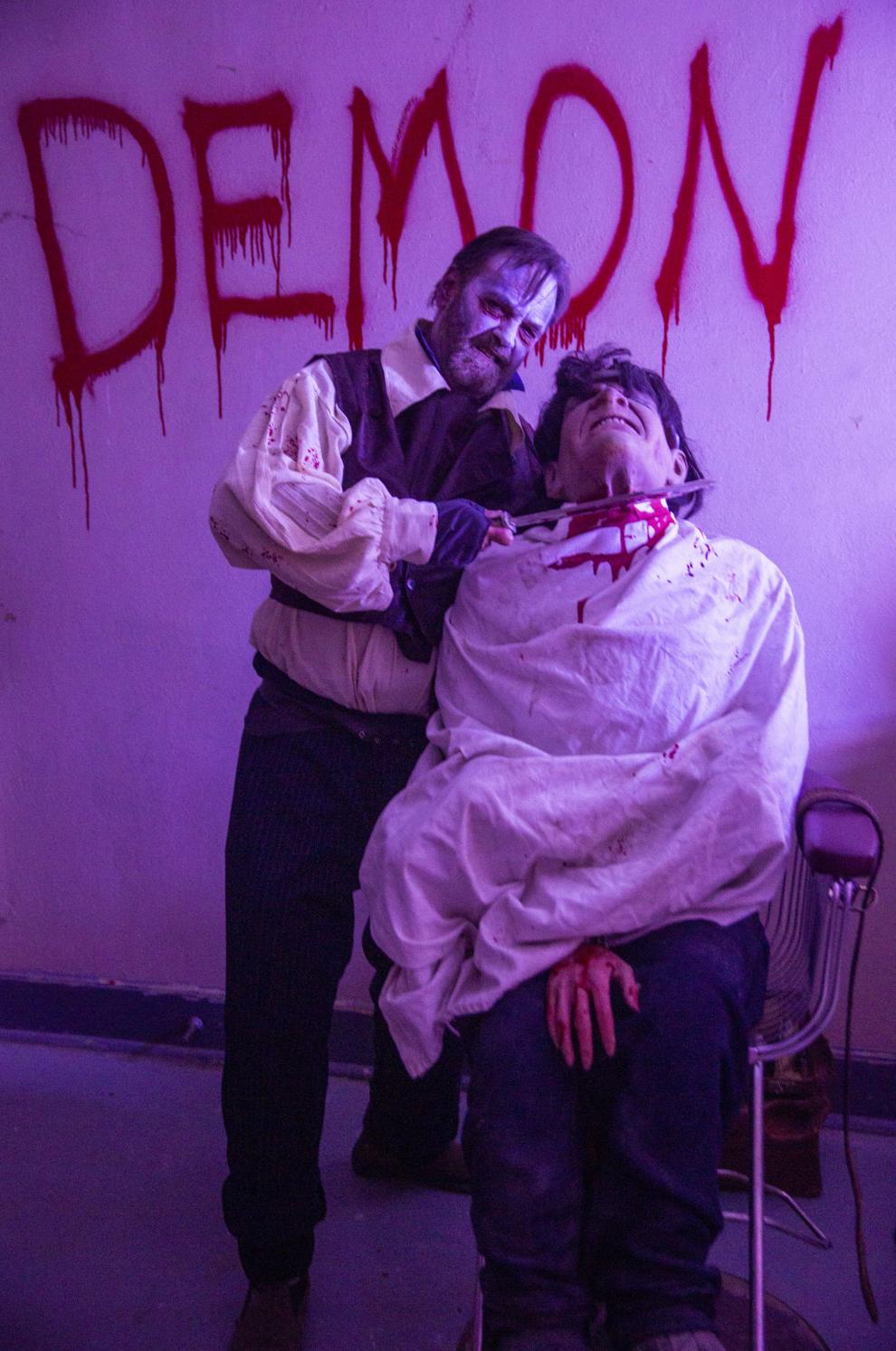 Haunted Mansions of Albion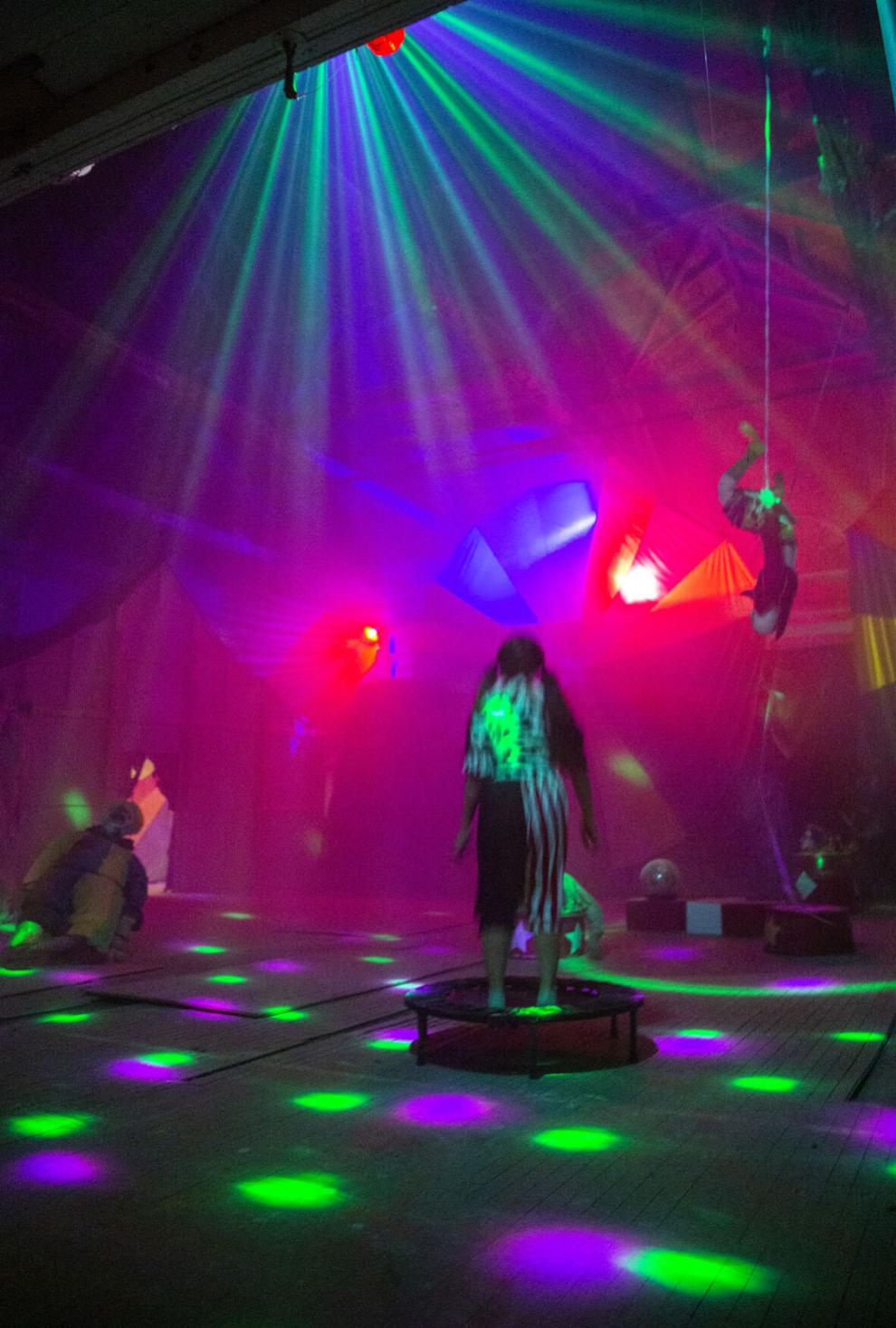 Haunted Mansions of Albion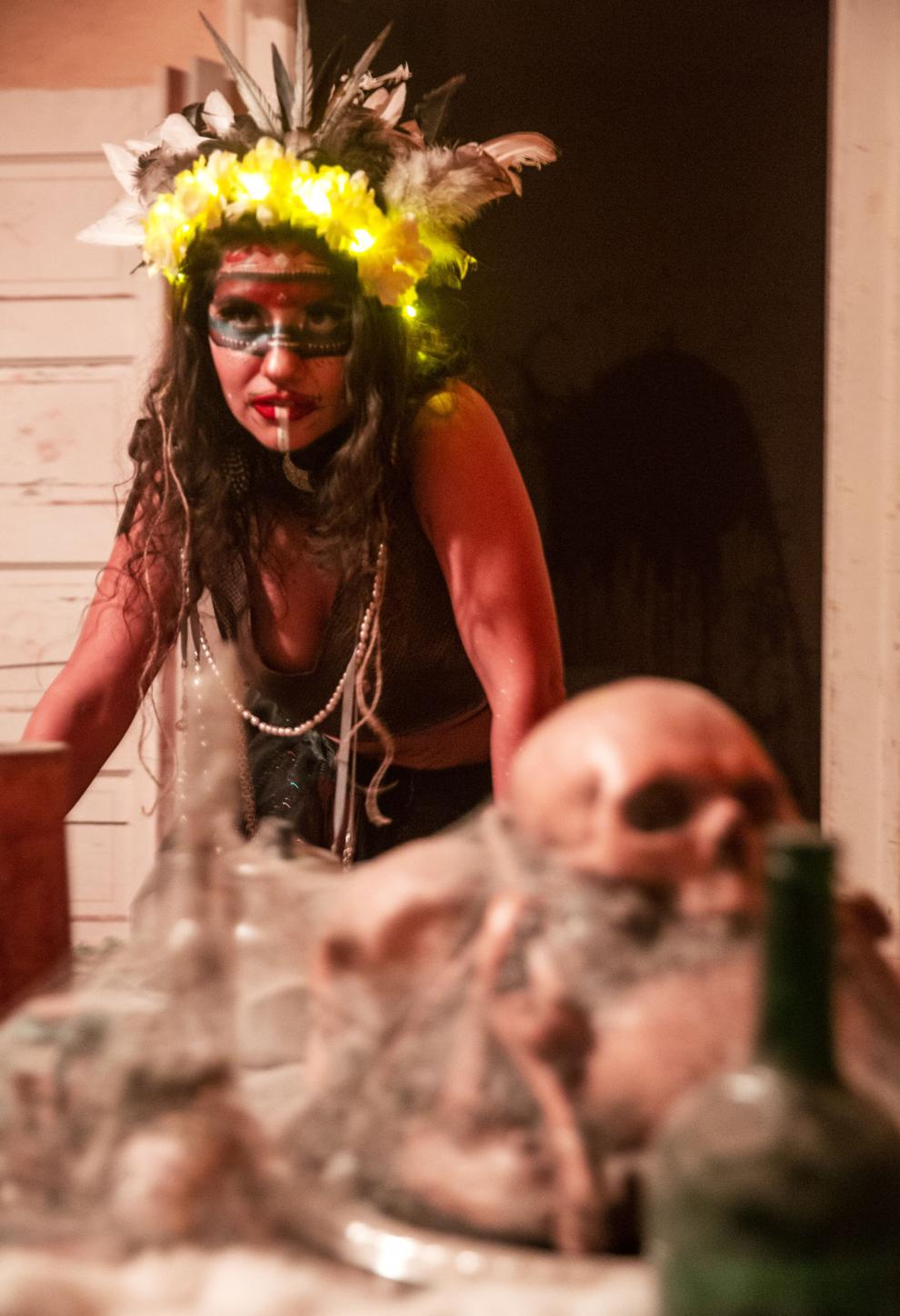 Haunted Mansions of Albion
Haunted Mansions of Albion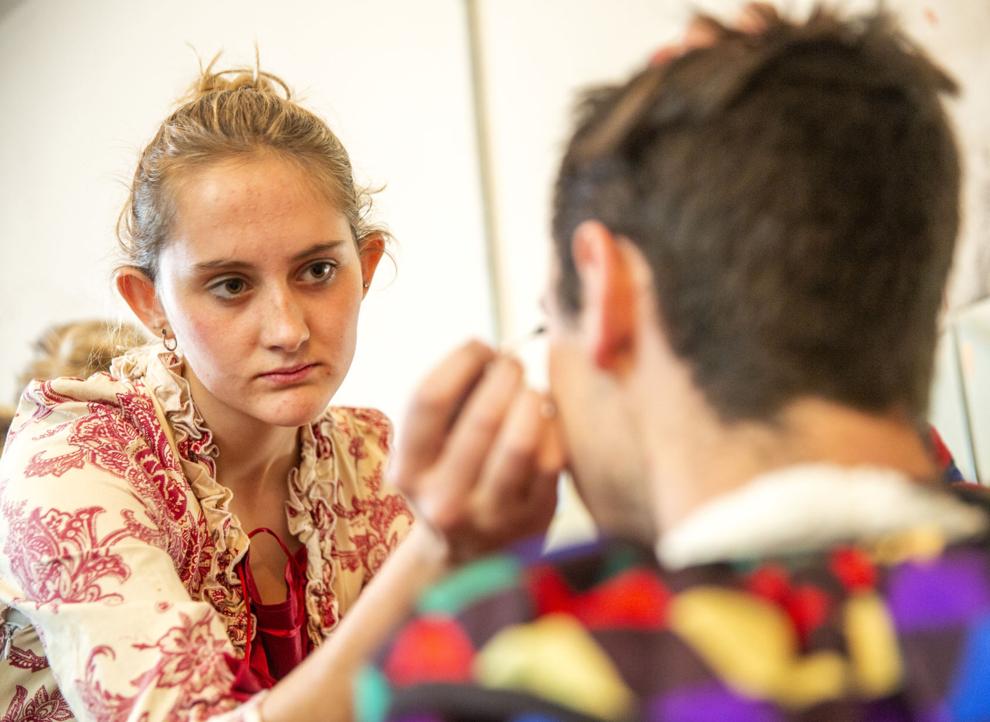 Haunted Mansions of Albion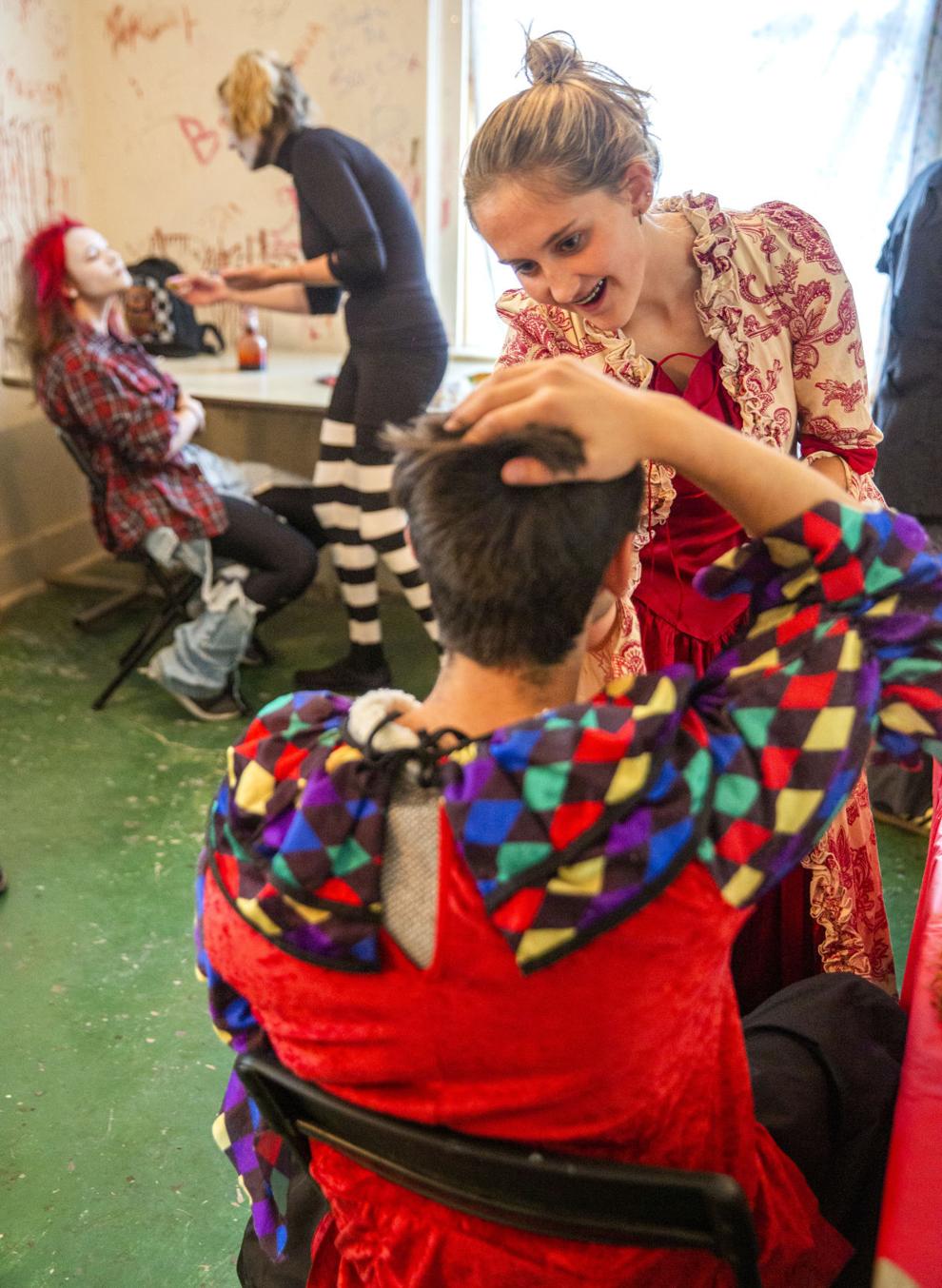 Haunted Mansions of Albion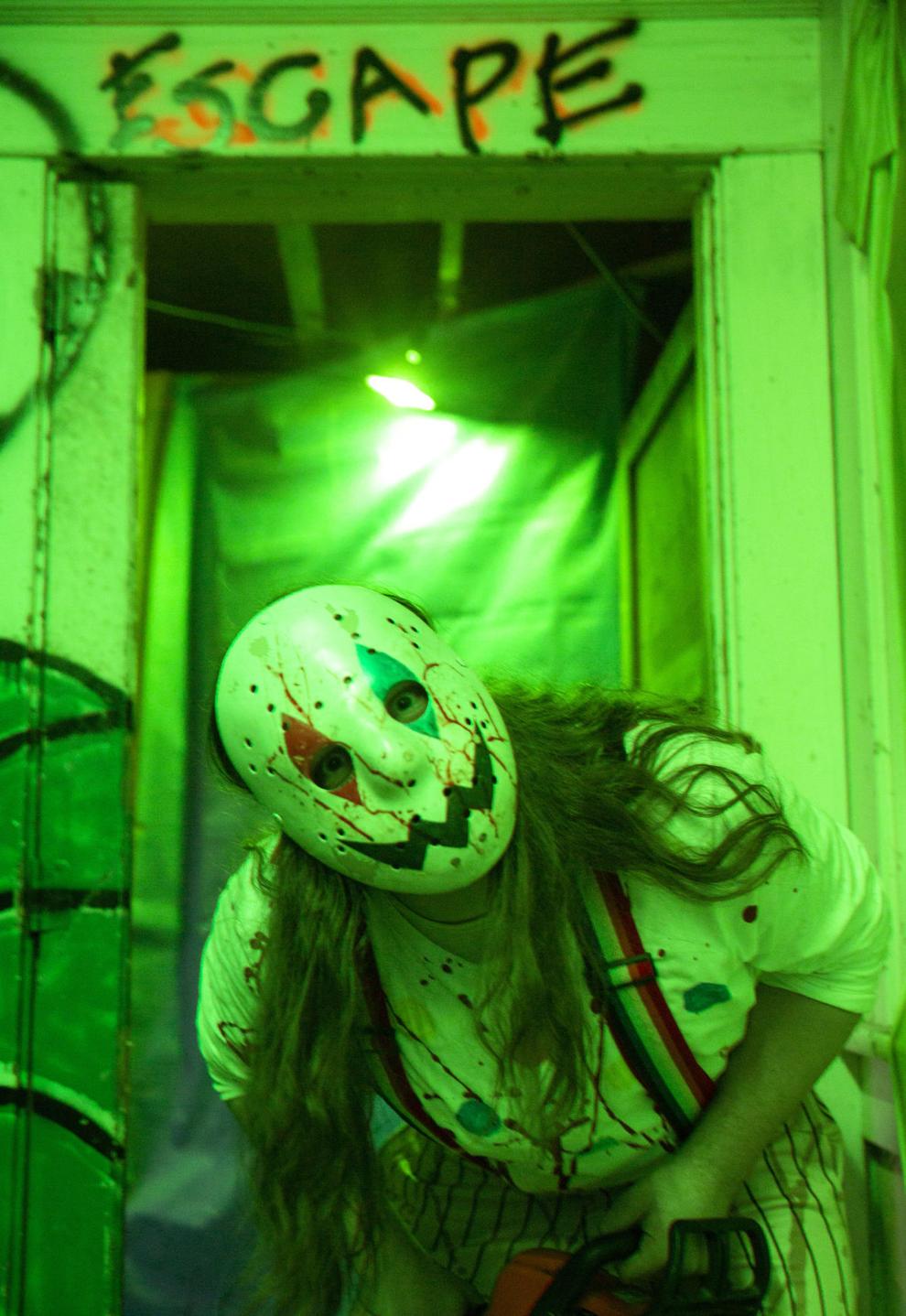 Haunted Mansions of Albion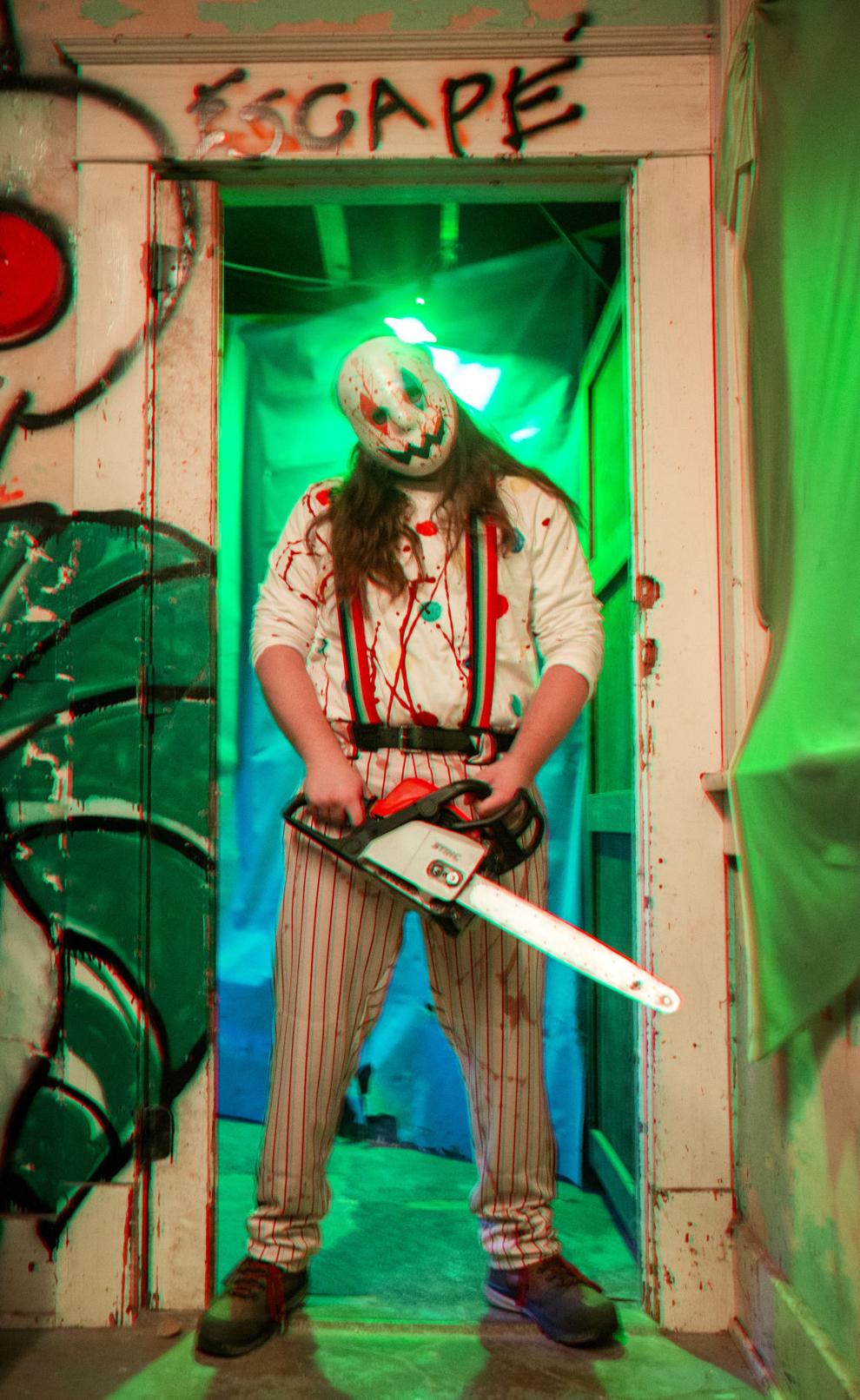 Haunted Mansions of Albion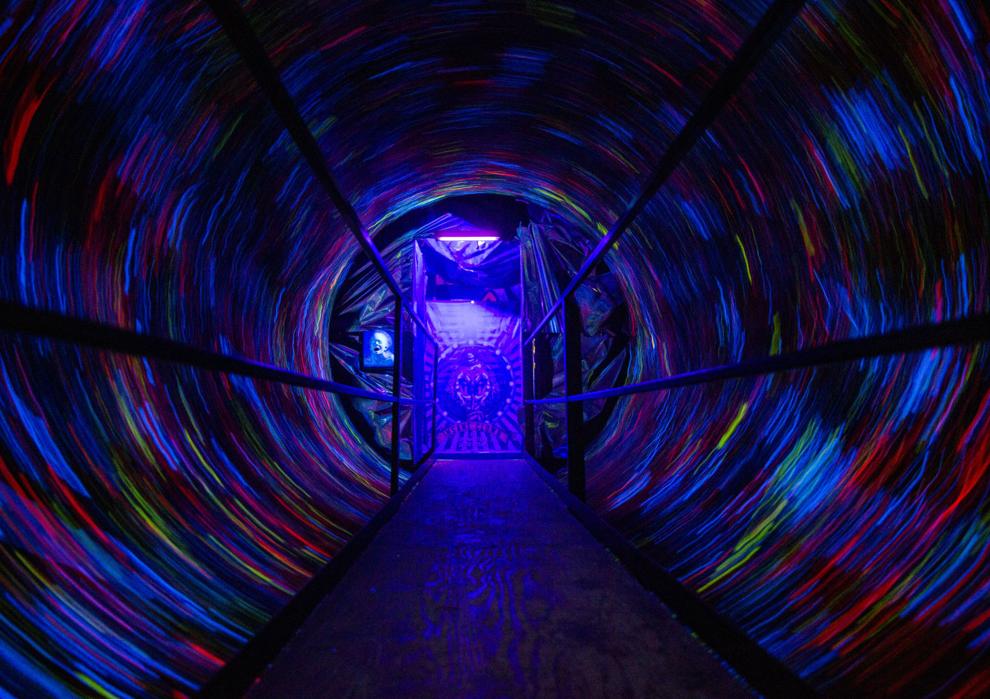 Haunted Mansions of Albion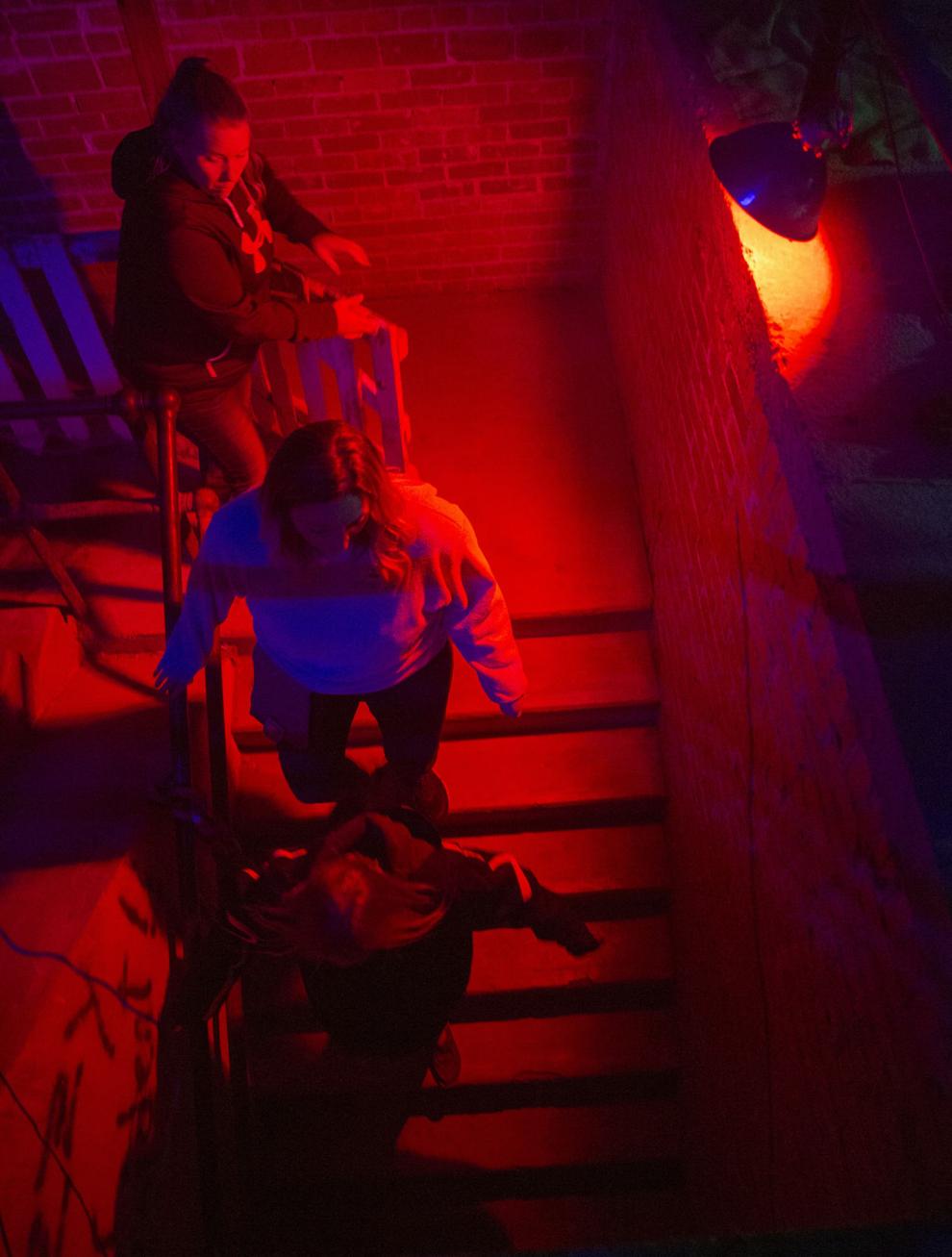 Haunted Mansions of Albion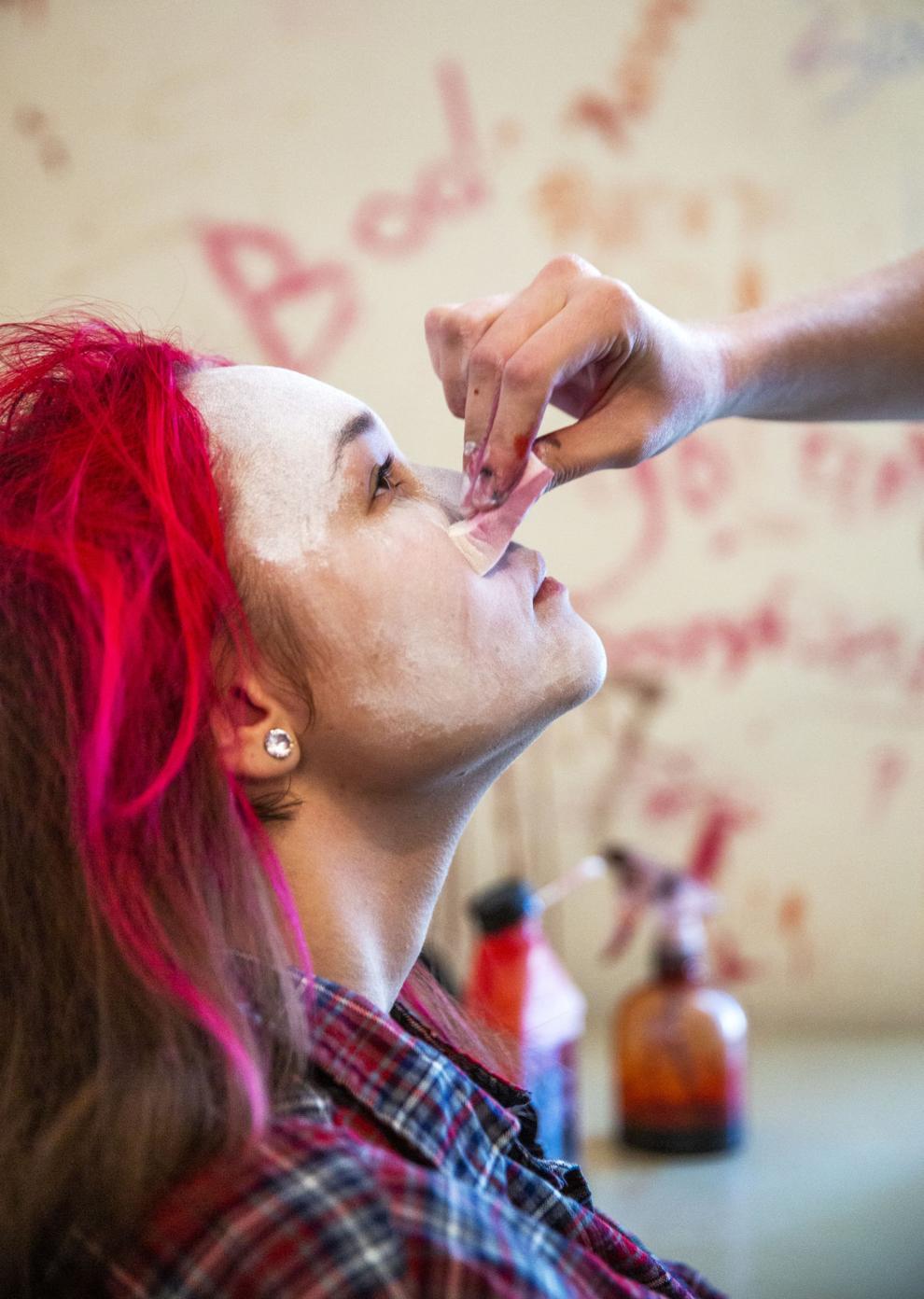 Haunted Mansions of Albion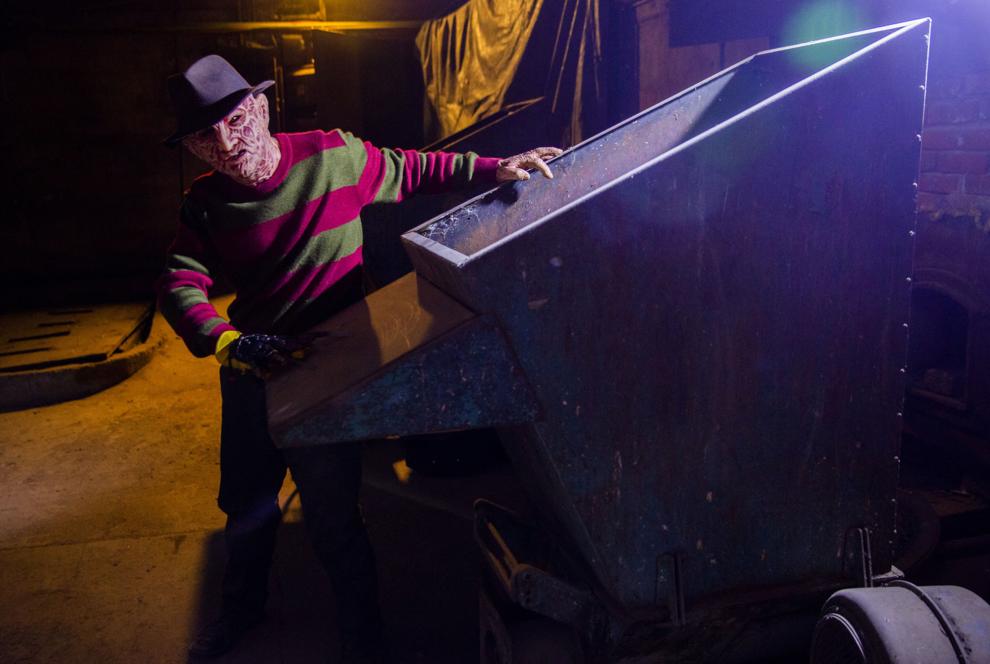 Haunted Mansions of Albion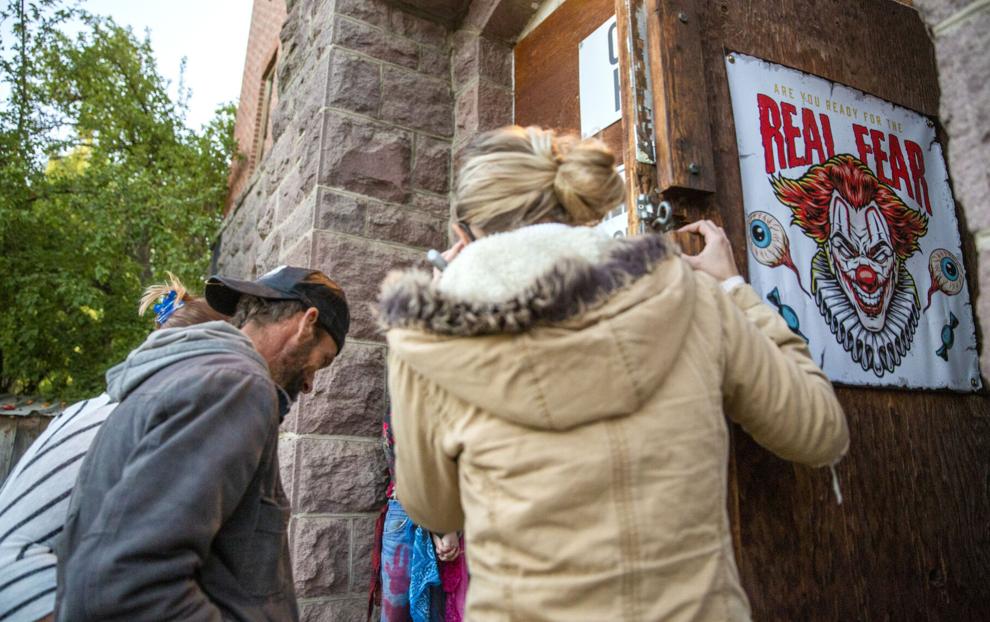 Haunted Mansions of Albion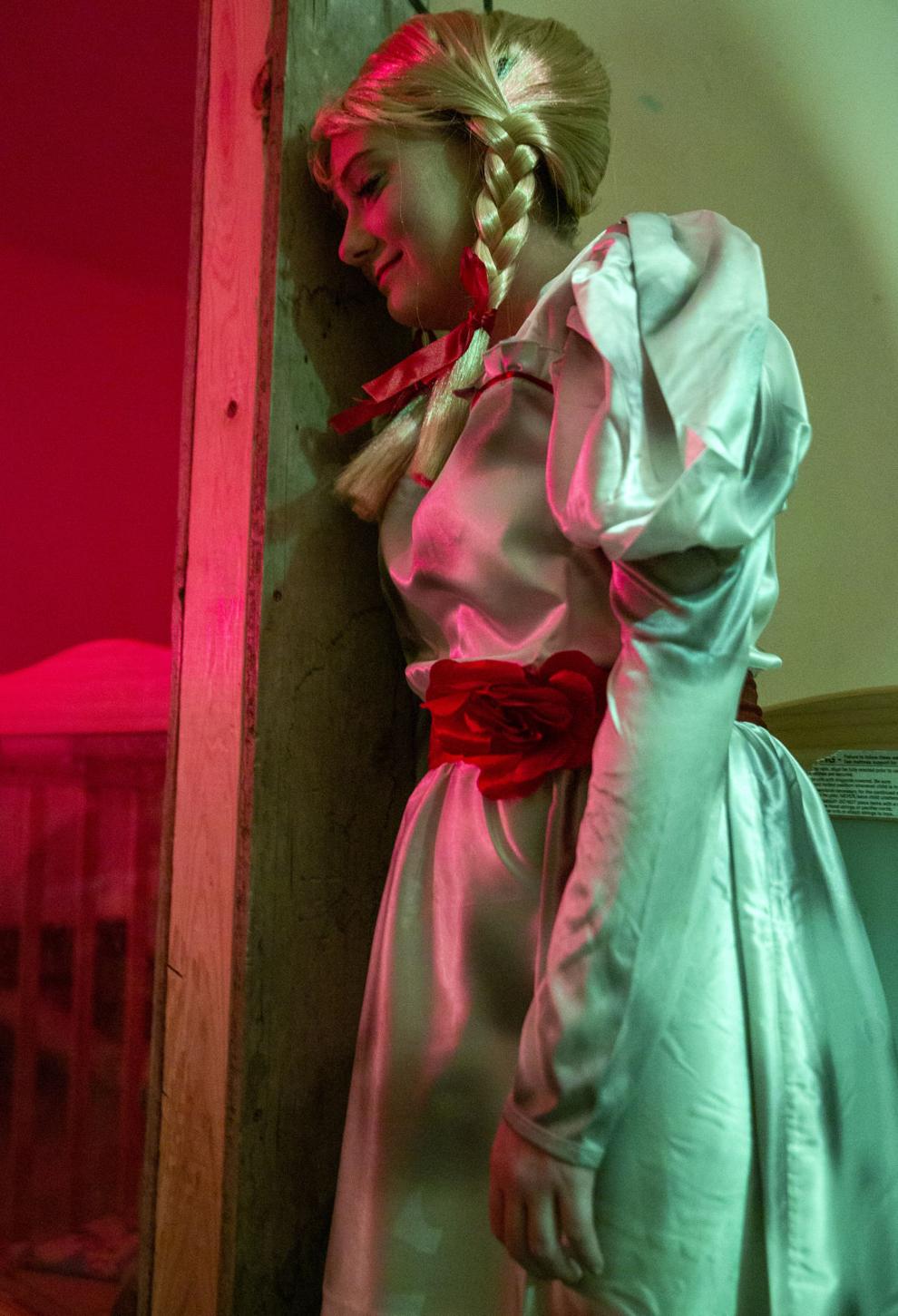 Haunted Mansions of Albion