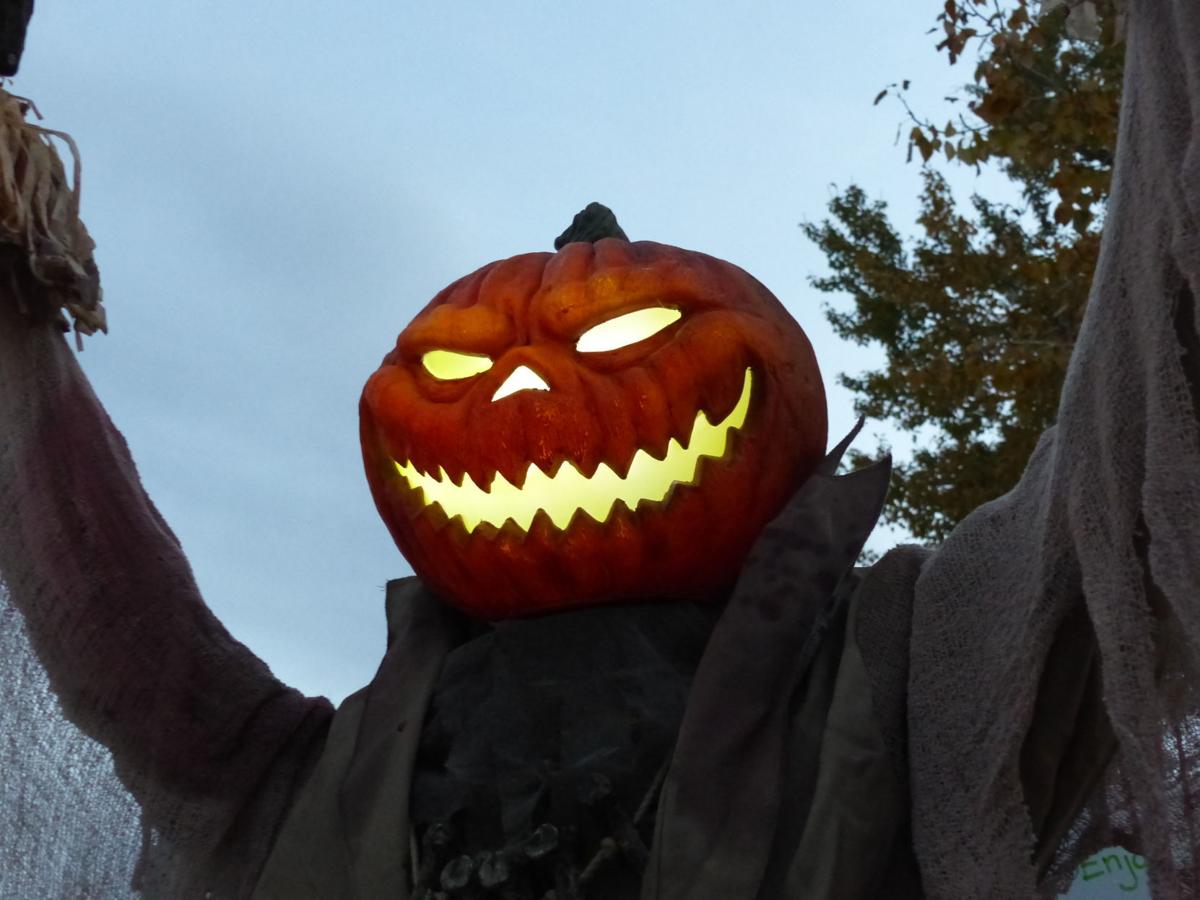 The goblins have their work cut out for them in Bellevue this year.
They'll be called on to provide scares at the long-running Bellevue Haunted Forest on Sunday and Monday nights. Then they'll hop to a Haunted Garden to do some more scaring on Tuesday and Wednesday.
"We're calling it 'four nights of fright,' " said Tammy Schofield Davis, who founded the Bellevue Haunted Forest 11 years ago. "And we say 'We scare to share' since we give the money we raise to the upkeep of the Howard's Preserve, the Bellevue Library and a few other causes."
These two events are among a myriad of Halloween happenings in the Wood River Valley, which goes in for Halloween in a big way.
Here's a look at the activities:
Saturday, Oct. 27: Sun Valley Resort will hold a Halloween Fall Festival from 1 to 5 p.m. in Sun Valley Village. Village merchants will offer treats for kids in costume. There'll be rides on the kids' train, live music, outdoor ice skating, horse-drawn wagon rides, lawn games, pumpkin decorating, a straw maze, spider jump, a photo booth and more. Most of the events are free. And there will be Happy Hour deals for adults at the Village Station from 3 to 5 p.m.
Saturday, Oct. 27: A Spook-tastic Princess Halloween Party will be held from 3 to 4:30 p.m. at Studio Move, 231 Northwood Way, B600, in Ketchum. Tinkerbell and Cinderella will be leading Halloween games, performing songs and teaching princess etiquette during the costume party. There also will be temporary tattoos, cookies and a glitter photo booth. The event is being put on by Pixie Dust Parties. Admission is $25 for one child and one adult.
Saturday, Oct. 27: Blazing Pumpkins will light up Swiftsure Ranch, a therapeutic equine center south of Bellevue from 5 to 9 p.m. There will be more than a hundred carved pumpkins lighting up the Sensory Trail providing light to guide the Headless Horseman on his rounds. And Rico and Old Death Whisper will provide live music while festival-goers try their skills at a pumpkin chucking catapult, apple air cannon, a strong man station and on a super-mechanical bull.
The Smokey Bone BBQ, KB's, Sun Valley Brewery and Maria Ruiz will have tamales, barbecue and more eats for sale. Admission is $5. Look for the American flag at 114 Calypso Lane off Highway 75.
Saturday, Oct. 27: Nightmare on Main Street will close down the highway running through Ketchum as reincarnations of Marilyn Monroe and Freddy turn up for a Halloween tradition that goes back decades.
The party starts at 8 p.m. and runs through 1 a.m. with music by DJs Doc Rock and DJ Alien from 8 p.m. to midnight. And there will be a laser show, as well.
A costume contest at 10 p.m. will crown the scariest, sexiest and most creative in the land, as well as the best group and best overall costume. There will be great prizes offered by local businesses.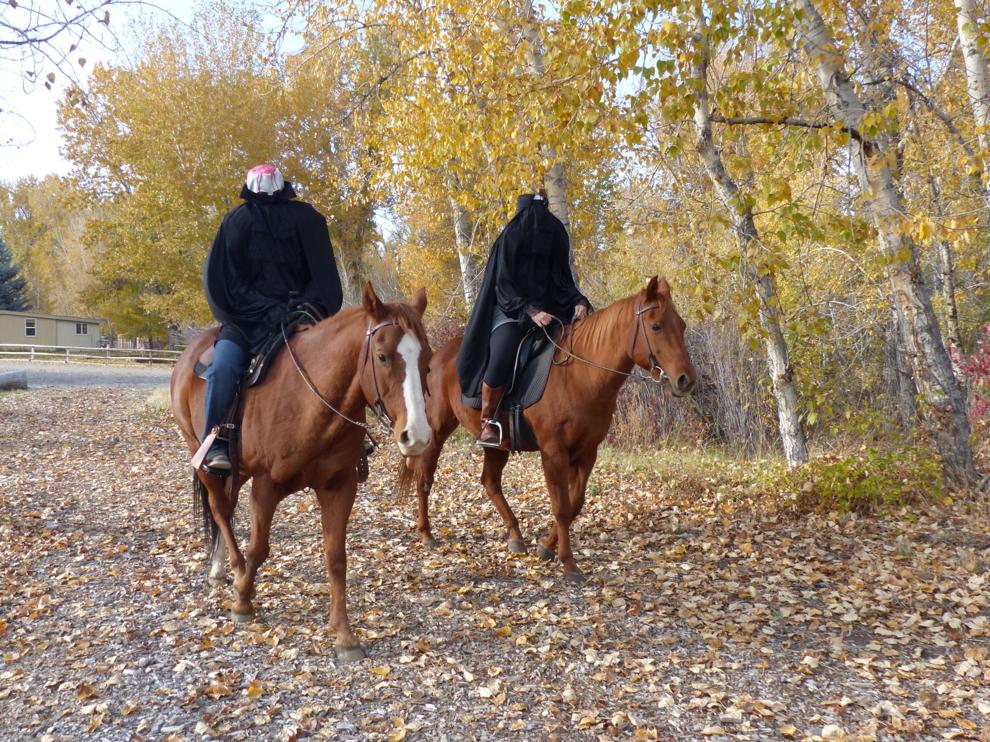 Saturday, Oct. 27: A Halloween Concert and Costume Party will be held at just-opened Mint, which was recently purchased from Bruce Willis. Mother Yeti performs at 8:30 p.m. and a costume contest will follow at 9:30 p.m. Lounge on Fire will close out the evening at 9:45 p.m. Visit haileymint.com for tickets.
Saturday, Oct. 27: Whiskey Jacques will have a Halloween Party featuring live music and a costume contest with prizes. Doors open at 9 p.m. The Pisten Bullys will perform downstairs and DJN8 upstairs. Admission is $7.
Sunday and Monday, Oct. 28-29: The Bellevue Haunted Forest will feature plenty of things that go bump in the night, courtesy of live actors, as those who dare wind their way through the woods in Bellevue's Howard Preserve. Those who scare easily should come early as it gets scarier as it gets darker.
"It's in the woods and it's dark so it's scary," said Davis.
The brave may enter the Haunted Forest from 5:30 to 9:30 p.m. from Oak Street on the west side of Main Street.
Admission is $10 for adults and $5 for youth, with proceeds going toward the maintenance of the Howard's Preserve, Bellevue's Burn Fund, Bellevue Library and the Bellevue Museum. Tickets are available at Mahoney's Bar and Grill, 7Fuego and Studio 213 and Bead Shop or at the gate.
Tuesday and Wednesday, Oct. 30-31: The Bellevue Haunted Garden will run from 6 to 9 p.m. at 311 S. Second St., across from the Bellevue Library. This started last year as a Bellevue Haunted Mansion Walk hosted by Judith Ann Palmer Peak and her husband, Gary Peak. Last year's theme was New Orleans, with its moss-covered mansions, and this year is Clue, as in the game, said Judith Peak. A mazelike path through a yard, garden, greenhouse and even the slaughterhouse where Gary Peak prepares hunters' deer and elk.
"Last year they had body parts dangling from the ceiling — it was quite something," said Sterling Davis.
Donations will be accepted for the Bellevue Library.
Wednesday, Oct. 31: Hailey Halloween Hoopla will take place from 3 to 5 p.m. in downtown Hailey. Merchants marked by orange and black balloons will offer treats to goblins, witches and monsters taking to the streets.
And the Hailey Kiwanis will sponsor a revolving costume contest at The Liberty Theater with a new group vying for prizes every 15 minutes or so. All ages are welcome in the costume which is being judged by members of the Wood River Key Club.