TWIN FALLS — Making candy isn't an exact science.
Discovering the perfect recipe doesn't happen overnight. It takes years, it takes practice and most importantly, it takes mistakes.
Kause's Karamels was built on mistakes and tweaks to a caramel recipe found in a magazine in the 1950s by Joanna Rapp's grandmother. The recipe has been passed down through the family for three generations, with every family member adding their own happy accidents to create the delicious treat.
"My mother's mistake when making it holds the caramel longer," Rapp said. "My husband messed up making the candy one day and that's how we ended up with how to make our suckers. It's just happy accidents."
The small candy business started in 2014, Rapp started it in memory of her grandmother. She plans on keeping the business small — really, making candy is just a hobby for her.
"This gets grandma's legacy out there," Rapp said. "But the recipe will always just stay in my family."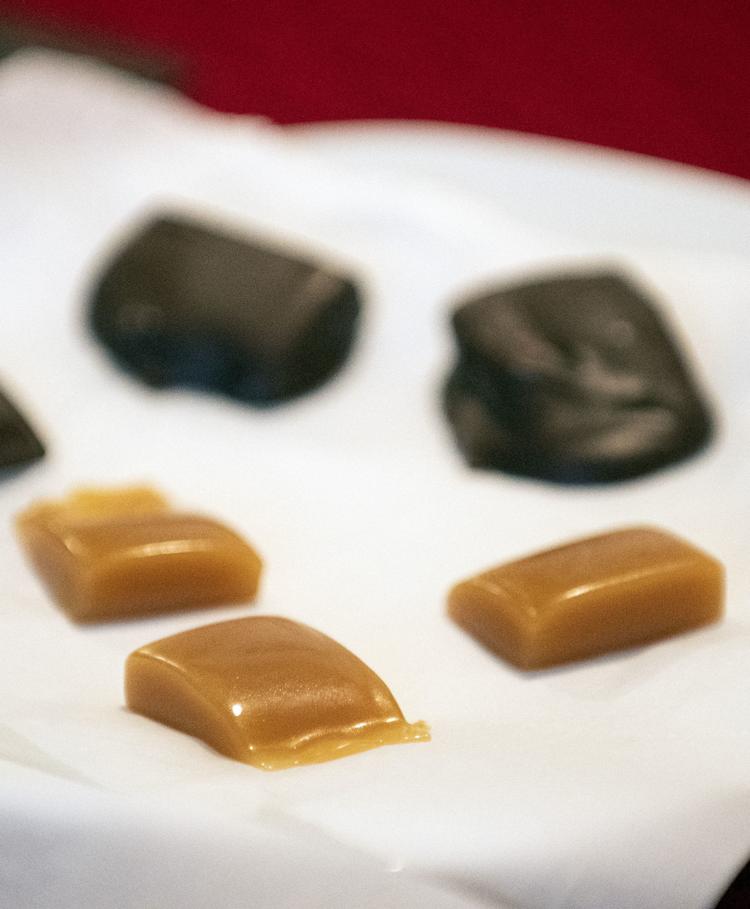 Kause's Karamels — covered in chocolate, of course — will join about 25,000 other pieces of chocolate at Death by Chocolate, a benefit for the Rotary Club of Twin Falls. Proceeds go into the Rotary Club's foundation, which goes into helping the community.
"Eat chocolate for charity; it's your civic duty," said event organizer Jill Skeem.
The event pits area chefs against each other in five categories: Best chocolate brownie, cake, cookie, candy and best unique dessert. Rapp will be entering the candy category.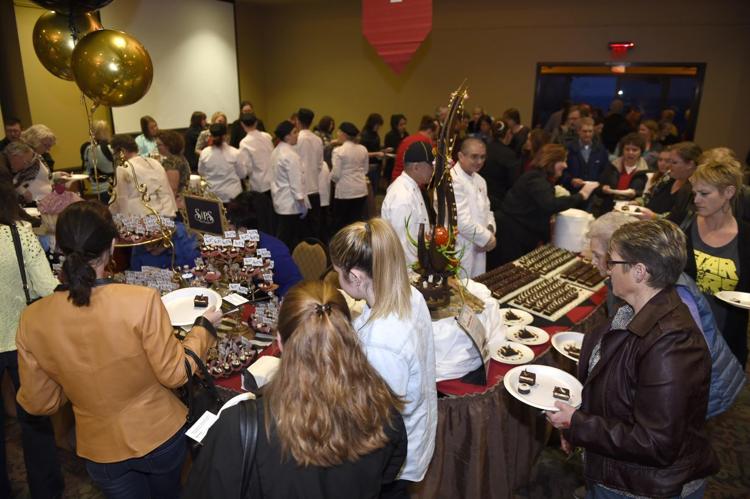 Skeem started the event at her rotary club in Boston as a way to get the community involved with raising money for the club. Death by Chocolate has been going on for 16 years in Boston and 14 years in Twin Falls.
"Everyone is happy with this event," Skeem said. "I think everybody is just on a sugar high by the end of it."
The Death by Chocolate event, from 6 to 9 p.m. Thursday at Canyon Crest Dining and Event Center in Twin Falls, will have 25 vendors competing, Skeem said. The event is one of the most popular in the Magic Valley, with more than 1,000 people attending each year.
Admission is $15 per person in advance and $20 at the door. Advance tickets are sold at Kurt's Pharmacy and twinfallsrotary.org.