With the start of summer mere days away, self-destructive thoughts of wanting a body like a beautiful statue parade through my mind.
With sunny weather comes the inevitable poolside parties or adventures to the nearest body of water. In these moments, I so desperately want to be a chiseled god. I want the obliques of "Discobolus," the muscular appendages of "Farnese Hercules" or the perfect symmetry of "David."
Sadly, I was born in this frail body of mine. I have a curved spine, chicken legs with poppy ankles and crooked fingers attached to awkwardly long arms. I'm a far cry from perfection, and it drives me crazy.
To make up for my physical shortcomings, I've decided to get in ridiculously good shape for the summer. We will see how that goes when I spend the majority of my time sitting at a desk.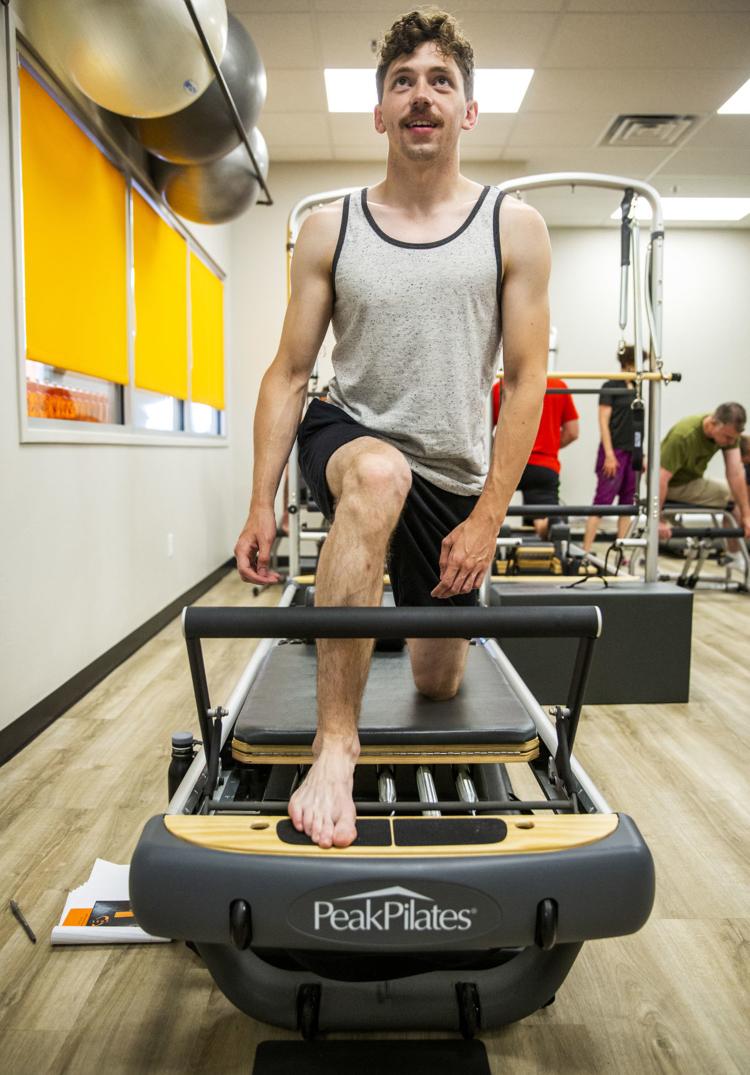 Core Cycle in Twin Falls is trying to get more men involved in their classes, which seemed like the perfect introduction to my summer of fitness. Becky and Klint Kuykendall opened their workout studio Dec. 17. They offer indoor cycling and Pilates classes.
Pilates is billed as creating strength, increasing flexibility and developing core strength. I've never tried Pilates. The name sounded intimidating very nondescript so I never tried it. But, maybe it would be a cure for my weak body.
I arrived at Core Cycle and went into the Pilates studio. I was met with alien machines and I started to doubt whether I made the right decision. The class was split up into two sessions. Half of the group started on Pilates Reformers, instructed by Tasha Bradshaw-Lloyd, and the other half worked on the Pilates Chairs, led by Robin Dober.
"Pilates is a great compliment to bodybuilding," Dober said. "It's slower and more controlled."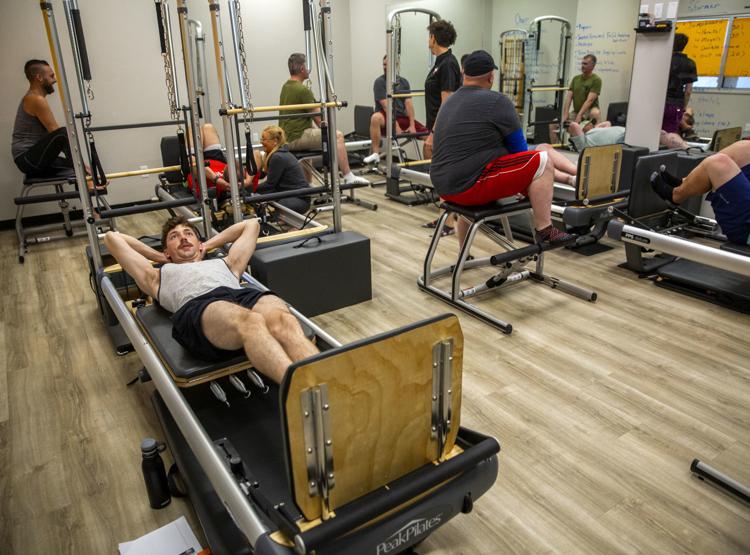 I started on the Reformers. It's a workout machine with looks most comparable to some obscure Medieval torture device. I laid on the machine and attached my feet to the straps. Bradshaw-Lloyd helped us warmed up different parts of our bodies with the straps adding some resistance. We worked every part of our bodies. It was a good way to get us ready for the rest of the workout. Bradshaw-Lloyd is a chipper coach, and I tried to meet her level of excitement as I was shaking while attempting to hold a plank.
The second section was devoted to the Pilates Chair, which uses a lever for resistance. We sat down on the chairs and leaned over pressing on the lever. We rotated around the chair using the lever in new and creative ways to stretch our bodies. By the end, my obliques were burning. Pilates stretched my body in ways that probably hadn't been used in my life previously.
I came out maybe a little more toned but most importantly, I was a little bit healthier and I felt good about myself. Working out is a battle between health and looks. It's hard not to do things for vanity and instead do it for a better quality of life. It's workouts like Pilates that remind me that the end goal isn't looking like some impossible statue. The end goal is being healthier. Our bodies are constant works in progress, and every step toward improvement is a victory.