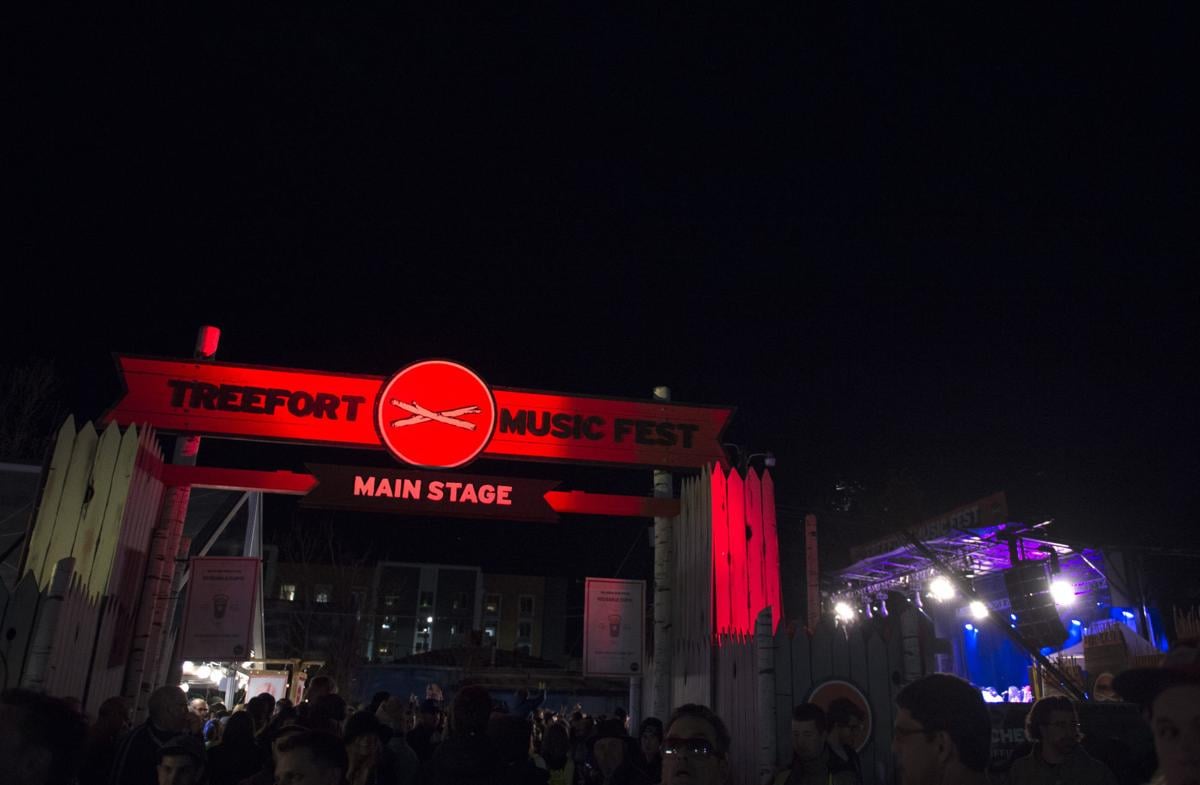 BOISE — Treefort Music Festival will be postponed until September, organizers said Wednesday.
The festival, which brings more than 400 artists and gathers more than 20,000 people in downtown Boise each March, will be held Sep. 23-27. The festival was originally going to be held March 25-29.
It is not the first music festival to be canceled. Others, including Austin's South by Southwest and Miami's Ultra Music Festival, have been canceled or postponed because of concerns over the virus. Coachella will be postponed until October after Riverside County, California, where the festival takes place, declared a public health emergency.
"In light of event cancellations around the globe and uncertainty about how this outbreak will impact Idaho, it was decided that postponing our festival is the best way to reduce unknown risk for our community," said Lori Shandro, festival producer and co-founder, in a news release. "It was by no means an easy decision, but we recognize the far-reaching impact of our festival and our top priority is and always will be community."
All tickets purchased for the March festival will be valid for the September one. New tickets are available for the new dates as well. Customers who want a refund can email refunds@treefortmusicfest.com.
An email to performers said the decision has support from the city of Boise and Central District Health."
"I appreciate the due diligence taken by Treefort Music Fest in considering the health of residents in our community, and support the decision to postpone the festival," Mayor Lauren McLean said in a Facebook post. "I look forward to celebrating our community and the artists at Treefort in September."
Emailers tell McLean: Cancel Treefort
On Tuesday, she said during a news conference that she had received no guidance from health officials that would lead her to cancel any public events.
As of Wednesday, there were no reported cases of the novel coronavirus in Idaho, according to the Idaho Department of Health and Welfare.
More than a dozen people recently emailed McLean about the festival, almost all asking her to cancel the festival amid concerns over coronavirus.
"Idaho is fortunate to be one of the few states that does not currently have documented cases of coronavirus," Boise resident Helen Rigg wrote in a contact form submitted to the mayor's office Saturday, March 7. "Let's stay that way."
The Idaho Statesman obtained the emails from the city through a public-records request.
Virus spreads by coughing, sneezing
Coronavirus, also known as COVID-19, is spread through contact between people within 6 feet of each other, especially through coughing and sneezing that expels respiratory droplets that land in the mouths or noses of people nearby.
The Centers for Disease Control and Prevention says it's possible to catch the disease by touching something that has the virus on it, and then touching your own face, "but this is not thought to be the main way the virus spreads."
Symptoms include fever, cough and shortness of breath, which may occur two days to two weeks after exposure. Most people develop only mild symptoms, but some people develop more severe symptoms, including pneumonia, which can be fatal. The disease is especially dangerous to the elderly and others with weaker immune systems.
So far, more than 121,000 cases have been reported worldwide, with about 4,400 deaths, the vast majority of them in China. In the U.S., 1,050 cases have been reported, including 29 deaths, according to data from Johns Hopkins University. On Wednesday, the World Health Organization declared the virus a global pandemic.
Looking for local information on the Coronavirus? We've got you covered.
Concerned about COVID-19?
Sign up now to get the most recent coronavirus headlines and other important local and national news sent to your email inbox daily.