For a decade, radio personality Joey Bravo has been a part of the annual Hip Hop Holiday Charity Concert, bringing much-needed funds to local organizations in the Magic Valley.
Originally from Ventura, California, Bravo made the move to Twin Falls after a visit to his mother, who moved to the area while Bravo was serving in the United States Navy. Bravo met his wife during that first visit and was offered a temporary job during his stay. He made the decision to move to the Magic Valley shortly after.
"I got both of my loves: the love of my life and what I love to do," he said.
Growing up in California, Bravo began creating music — especially hip hop — from a young age, motivated by a family legacy of creativity.
While Bravo experimented with being an on-air personality in his youth — creating his own radio show in between performances as a young adult — he came by his position at Music Monster 92.7 by chance.
"There was a contest going on to become a radio DJ — a radio personality," Bravo explained. "That's what kept me here. Matter of fact, although I didn't think I was going to win it, I ended up winning it."
Bravo's prize was the promise of a three-month radio show, $1,000 and a year's supply of Mountain Dew. After the three months passed, the company behind the radio show asked Bravo to stay on full time, and over the years, he made his way up the ladder.
Now, 12 years later, Bravo is the operations manager.
"I just love creating; it's one of the major things that I like to do," he said. "Every day I create something. Every day I find a new way to innovate something. I try to find ways to motivate and inspire people around me to do the same and create a solid crew of individuals that have the same vision in mind."
One of the ways Bravo aims to inspire others is through charity — especially the annual Hip Hop Holiday Charity Concert, which is in its 10th year.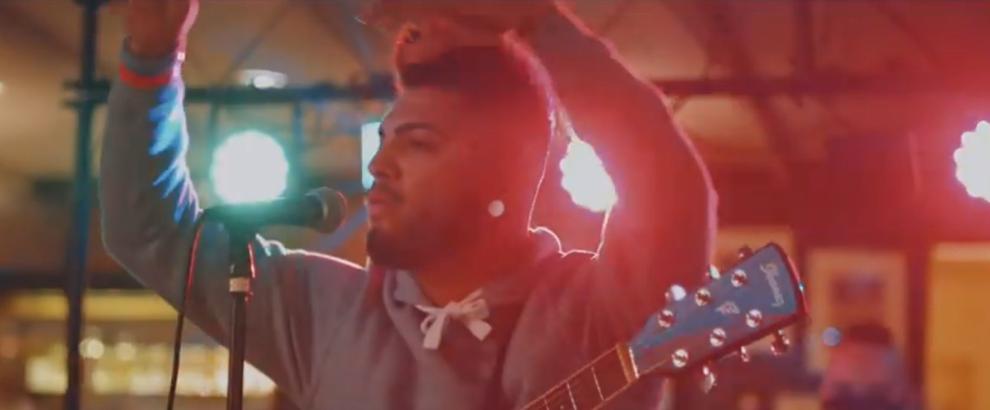 Seeing a need within the community and wanting to share music with the people of Twin Falls, Bravo used his years of experience and personal connections to bring a group of artists together for a good cause. Since that first event, organizers have had to become more selective about the artists they invite, as the number of interested parties has grown exponentially over the past 10 years.
"It's so tough to say no to people because we want everyone to be a part of it, but there's not enough time in the day to include everyone," he said.
This year's performers include Roy Wilson & Ti Dove, Adrean Garza, Lyrical Sound Demon, Dedicated Servers, ill Zakiel and more.
Bravo said the event has become a tradition for a number of people who are looking to help those in their community while enjoying live entertainment and supporting the hip hop community.
"The hip hop community is looked at in a different light depending on who's looking at it," Bravo said. "Really, the main focal point of the culture is unity. There's so many people from all walks of life — old and young — that come out and support the cause. At the end of the day, we're just trying to help others have a wonderful holiday in any way we can."
The organizers only cover the artists' travel expenses and lodging, and each selected artist volunteers their time to perform. Proceeds are given to charities around the community. In the past, the Hip Hop Holiday Charity Concert has partnered with the Salvation Army and Sleep in Heavenly Peace, a group that builds beds for children living without.
"We want to help as many people as possible," Bravo said. "A lot of us come from poor backgrounds or backgrounds where we had a hard life growing up, so we want to help those who are in the same place we were — not with a hand out, but a hand up."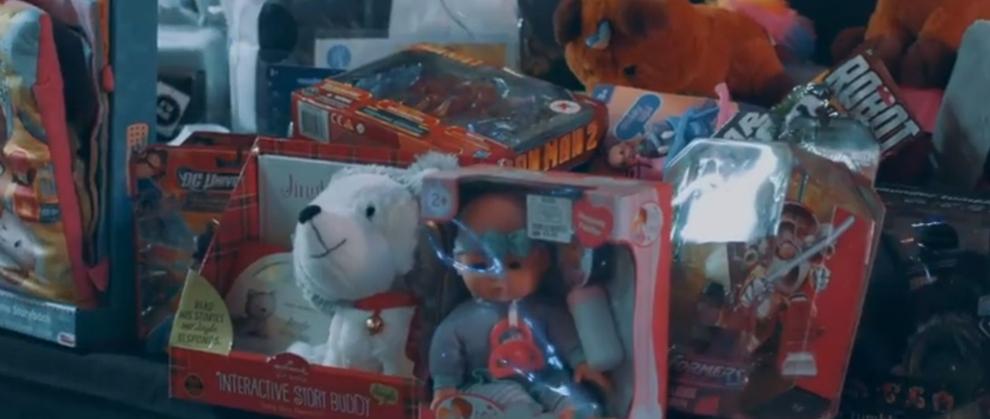 The 10th annual Hip Hop Holiday Charity Concert — hosted by Bravo and Michael Summers — will begin at 7 p.m. on Nov. 20 at the Turf Club. Doors open at 6 p.m., and the event is limited to those who are 15 years old or older.
Attendees must bring a new unwrapped toy, a new coat for a child, or a $10 donation to enter. Proceeds will go toward Sleep In Heavenly Peace and Coats 4 Kids. All toy and food donations collected during the event will be delivered to the Valley House Homeless Shelter in Twin Falls.