BURLEY — A Mini-Cassia portrait photographer participating in the 2021 50 Women Over 50 project will tell women's stories through images and words — and reveal the results to the public during a November gala.
Photographer Lynn Crane, 53, got the photography "bug" at 12 years old. Her Lynn Crane Portrait studio recently relocated to 113 E. Main St. in Burley.
Inspired by the teachings of renowned portrait photographer Sue Bryce, Crane learned how to pose her clients and capture expression and found she had a knack for making women feel comfortable in front of the camera.
"Everyone has a camera, but not everyone has the training," Crane said.
Mary Arritola, 69, of Meridian, found Crane's studio and the project and thought it was a fun idea — just not something she'd ever do.
"But then I thought, if I would do this for a family photo or for a couples' photo, why not for myself," she said.
Her mind changed and she decided it would be a gift to herself this year as she turns 70.
"I decided I wanted to celebrate who and what I am at this point in time and be a carrier of that to the other women in my family," Arritola said.
Crane was drawn to the project because the only professional photograph she has of her grandmother was taken when her grandmother was a very young woman, long before Crane knew her.
"The photo is lovely, but it's not of who I knew. I knew her with lines on her face," Crane said. "It became personal to me. My grandmother hated to have her picture taken with an unholy passion."
The only pictures the family now has of her grandmother in her later years are ones that were taken on the sly from odd angles, she said.
Women are bombarded by photographs of models and often feel inferior to the images presented with the professional lighting and retouching found in magazines.
In real life, women are often behind the camera taking photos of their families and are absent in those images. Sometimes the only photos women have of themselves are selfies they have taken in their pajamas, she said.
"Many women don't think they're worth it and that professional photos are just for other people," Crane said. Especially women who are over age 50, she said.
For women as they age, changes in weight, skin and hair can make them feel self-conscious.
In spite of all the changes that come with aging and cultural perceptions of older women, many women over 50 are at their most accomplished and sometimes they feel unworthy.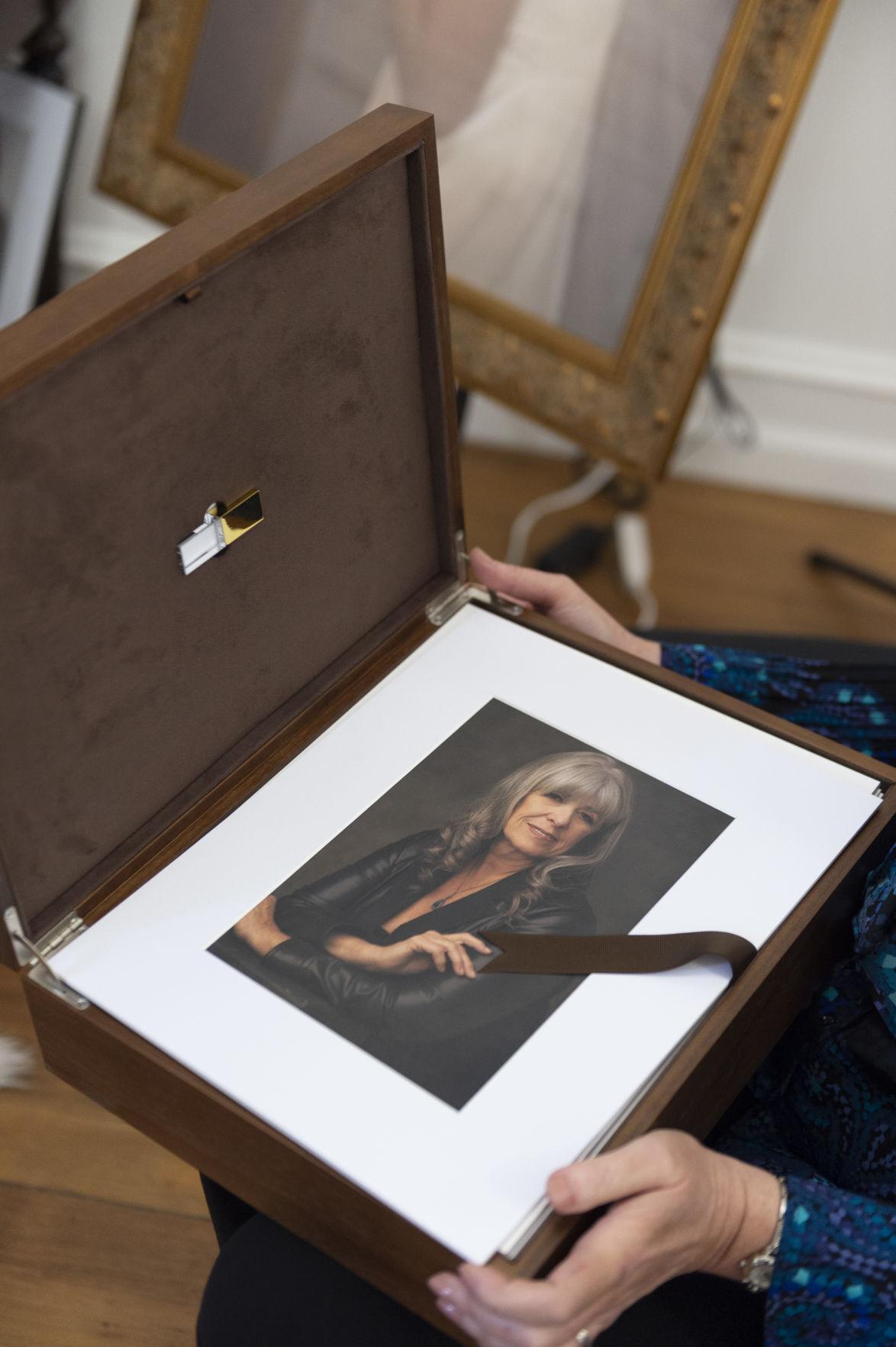 "Women this age are underrepresented and yet when you talk with them they have done amazing things. But when the camera is turned on them they shrink away," Crane said.
Sometimes women think having a full-blown photoshoot just for themselves would mean they are vain, she said.
"Women need to remember that a professional photograph of themselves is not just for them. It's for their family, too," Crane said.
For Arritola, the reactions of her children and grandchildren to the photos were priceless.
This was the first time Arritola had professional photos taken of herself with the exceptions of her wedding photos and an anniversary picture with her husband, who has since died.
Women, she said, have so many issues with their body, it's easy to find excuses not to have photos taken. There are always 10 or 20 pounds to lose or maybe they feel like their time for something like that has simply passed.
"As we get older we have a tendency to just disappear," she said. "So this was my conscious choice to step forward."
The whole process, she said, was lovely.
"It was a very pampering experience and the photos were kind of a bonus," she said. And the anticipation and preparation were almost as fun as the shoot.
"I'm very glad I did it," she said.
Melinda Barboza, 51, of Rupert, who owns a counseling firm, agrees.
Barboza found the project after deciding she needed to rebrand her company and needed a professional photo of herself taken.
The only professional photos she had ever taken were head shorts for agencies she'd worked for.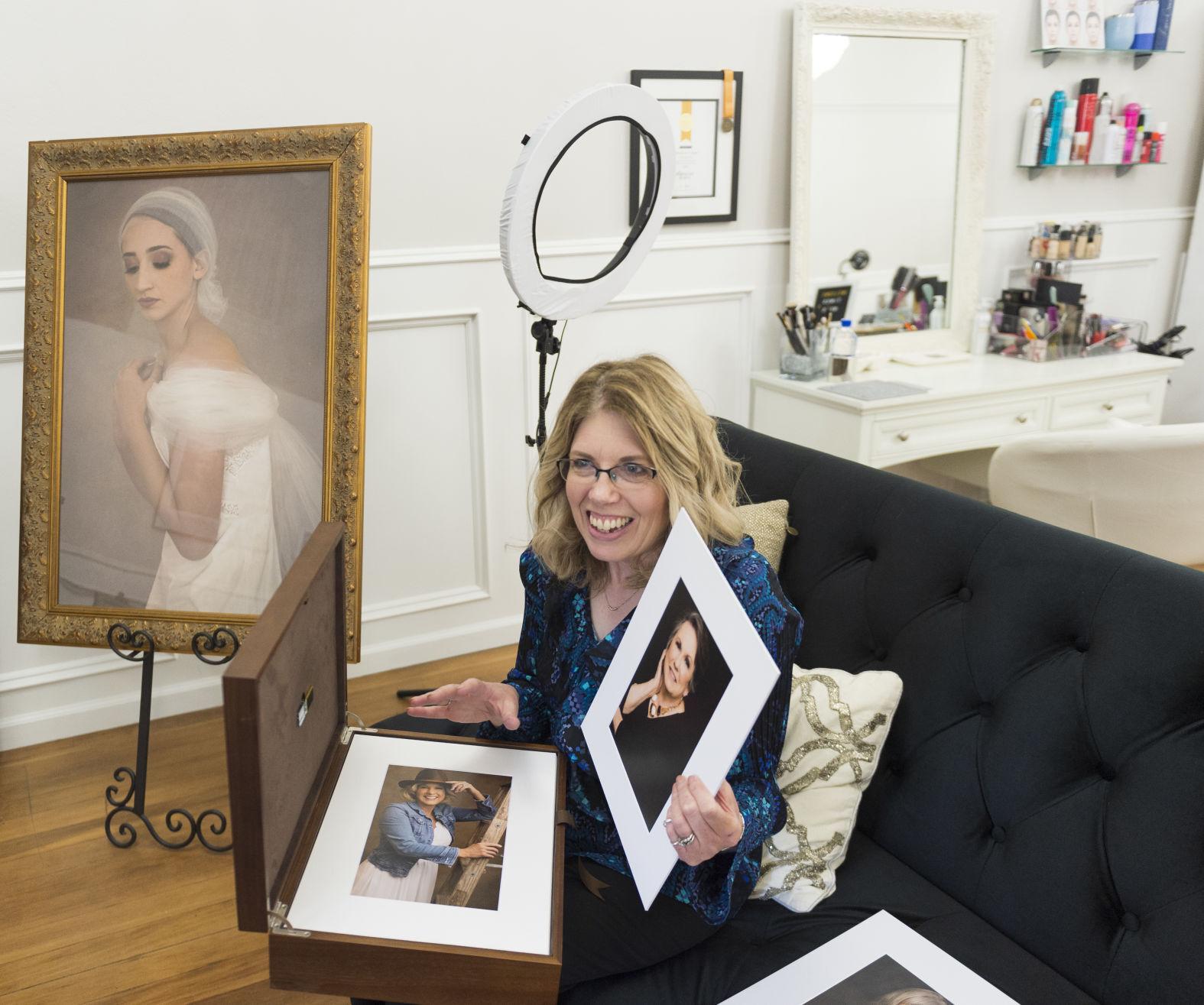 "Women need to be able to celebrate themselves and Lynn certainly has a passion for it," Barboza said.
"I was terrified," Barboza said. But when other women's photos turned out well, she ventured over to the studio, where she chose a lavender gown from Crane's collection.
Social media with its perfecting filters, she said, teaches women that flaws are not acceptable.
"You have to embrace them," she said.
Most of Barboza's session was dedicated to her but for the last portion, her husband joined them for some couples photos, which they'd never done before.
"I think he was more excited than I was," she said.
Crane has carved out a business niche catering to women and the photoshoot includes preplanning sessions, make-up and hair the day of the shoot, lunch and access to Crane's wardrobe, which includes dozens of flowing gowns.
At times, she said, she has visited people's homes to go over their clothing options with them.
During the shoot, there are usually five or six wardrobe changes.
"These women really want to be here so it is a joy to do it,' Crane said.
When her clients come in for the session she guides them in posing so they will look their best.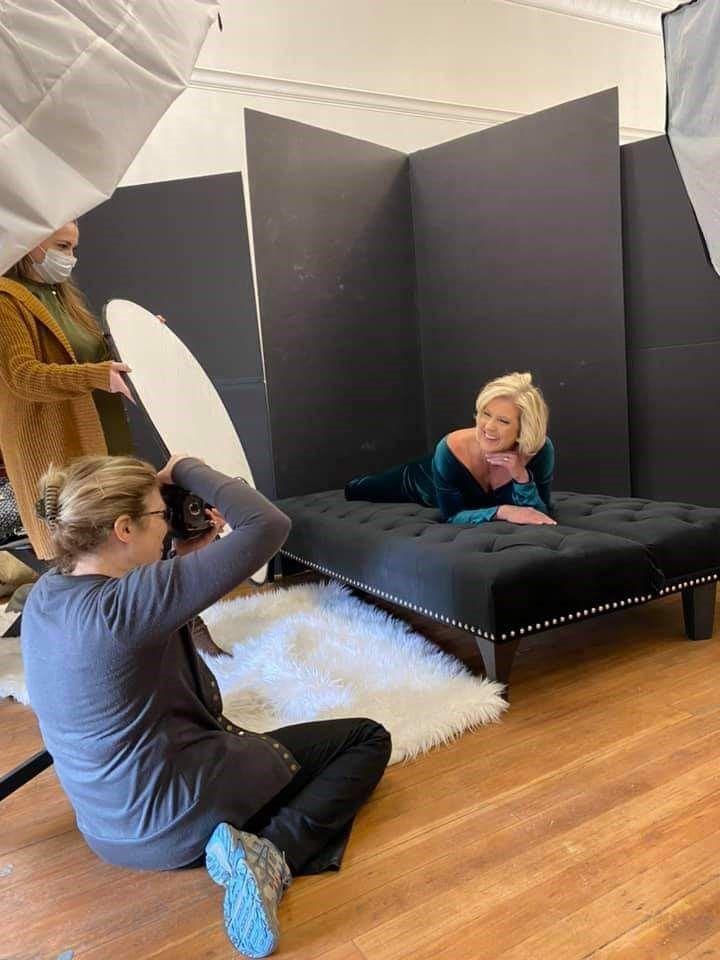 Crane has already booked all of the 50 women for the project, which includes women from the Magic Valley, across Idaho and out-of-state.
It has been so popular, she may do another campaign in 2022.
The regular $500 cost of a sitting was reduced to $299 for the project and includes one free print and inclusion in a magazine that she will publish containing all 50 participants.
Crane has the women fill out a questionnaire and asks them additional questions, so she can write a couple of paragraphs that will be included with each woman's photo at the gala and in the magazine. Each woman will get a copy of the magazine.
The 50 women will be invited to a private gala on Nov. 6, and then Crane will open it to the public.
She hopes the private gathering will help form a bond for the participating women.
She is completing the project in conjunction with her other studio work and the pace is challenging, she said.
But it's also fun to see common threads appear when talking with the women.
The lives of women over 50 can rapidly change as they care for aging parents, children leaving home and sometimes coming back or when marriages held together by a common bond of children dissolves or their partner dies leaving them alone for the first time in decades.
These women can become fearless, she said, and as they step firmly into who they are they often stop worrying about what people will think of them.
"They become more grounded," she said.
Those images of women's lives over the age of 50 should be celebrated, Crane said, and preserved for their families for the next 200 years.