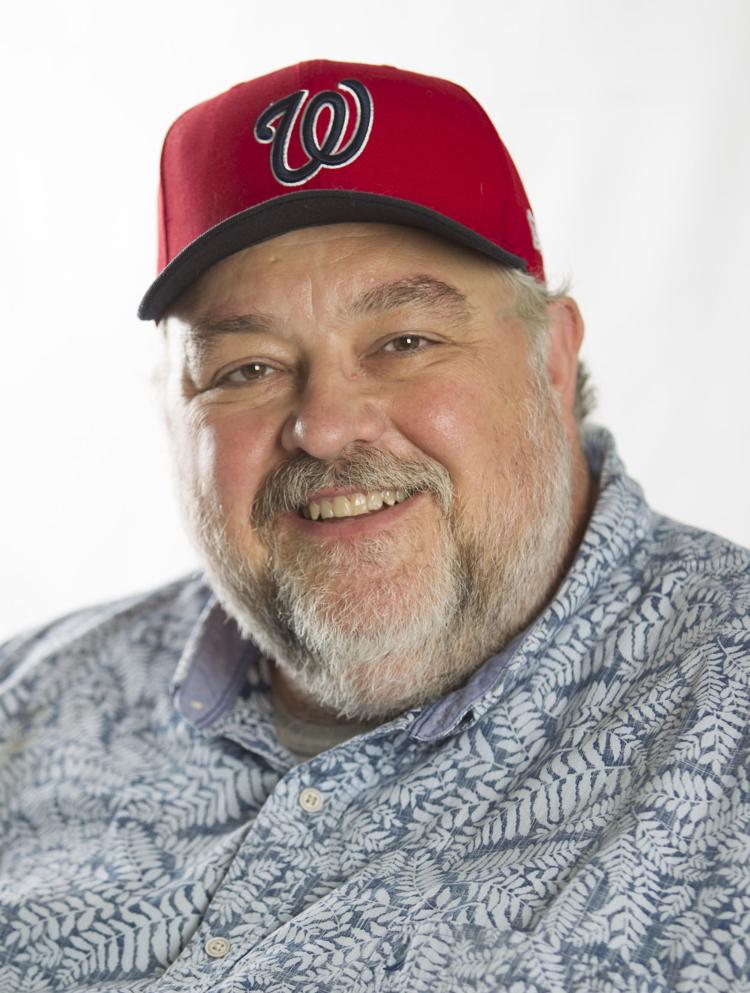 Some of our neighbors need to be entertained. A few weeks ago I did an informal online survey about the few remaining empty lots in Twin Falls. I asked people what they would fill these spaces with if they could open a business. Any business. There were several responses but I also heard from many folks who believe we lack opportunities for recreation, shows and spectator sports.
One want I keep seeing in repeated surveys is Olive Garden. As chain restaurants go I believe it's very good.
The Wall Street Journal's James Taranto grew up in Endicott, New York, which at one time could've been described as an Italian colony in the United States. I managed TV news in neighboring Binghamton 20 years ago and the area is replete with good Italian eateries. While covering a political convention five years ago friends recommended Taranto try Olive Garden. He drove 40 minutes to his destination only to offer an average review. For those of us lacking a Mediterranean palate, Olive Garden is fine. Not so much for a guy raised on the real deal.
When it came to places to eat my favorite was the fellow who suggested a sports bar with a Basque menu. I'm in! Two dozen TV sets and great food. This is my demographic. My only worry is whiplash. A few days ago I went to one of these sports emporiums and found I couldn't settle on one specific game.
My head was on a swivel and if you look up too fast to catch a big play you can wear your lunch, which already happens too much as I'm still in training with trifocal glasses.
A convention and business center remains a popular suggestion, although we've already got this at the county fairgrounds. Even if we had a more modern facility in Twin Falls, interstate proximity remains a challenge and the convention business is cutthroat. Conventioneers like to have a lot of entertainment choices after hours. It's why Las Vegas is a more popular destination for trade shows and similar gatherings. Heck, even Ogden would be my choice before Twin Falls. Great museums and one downtown street alone has a restaurant for every hankering.
One respondent would like a large indoor pool complex for yearround use. I assume with multiple pools, a food court and meeting rooms. Heck, why not throw in a couple of ice rinks and a rodeo complex? I suppose local taxpayers aren't quite ready to take the plunge. Now if someone hits Powerball and would like to create an endowment …
The baseball stadium came up, again. I'm not alone when it comes to thinking a ballpark and a minor league club would be the perfect way to pass hot desert nights.
There are people working at City Hall who share the same dream. There are also steep hurdles. A baseball team is the jewel in the crown for many small cities, but the competition for a decent league is fierce. Helena is losing its franchise.
When I was covering Single A baseball 30 years ago the local league was based in just two states and the largest city in the loop didn't top 40,000 people. The Chicago Cubs had an affiliate in one of the smaller cities. There was a population of 12,000 as the base for the Geneva Cubs. Eventually a larger city poached the team.
I was at a small-cities conference and was having a conversation with the mayor of Niagara Falls. He was curious how my city's "community owned" franchise operated and I gave him all the information I had available. Within a few years the league covered multiple states and Ontario and the smaller cities were left with lovely stadiums and no tenants.
There is a larger lesson for the stadium and ball club hunt. When a small city makes a decision to build a new park it often hinges on a multi-use property to placate taxpayers. Which is fine until it comes to an agreement to host a farm squad for a Major League outfit. A lot of money is invested in arms and bats even in rookie leagues.
The general managers don't want young talent tripping over a gas main in the outfield or debris left from a concert the previous night. There are specifications you must meet straight down to the size of showerheads in clubhouses. Field conditions are constantly monitored. Concessionaires must now meet the usual politically correct standards so as not to embarrass the big team's public relations effort.
One city kept its team by going independent and surprisingly have fielded multiple champions over the last 20 years, but visitors often make demands about field and locker room conditions.
Way back in April 1996, I spent a day doing live TV reports from a new Triple A ballpark. Everything was state of the art and every blade of grass was equal in height and not too high.
The family managing the local franchise had been involved in minor league baseball since the Great Depression. Within a few years they walked away in frustration.
The beautiful park is empty for a good part of every year. The parent club has no local fan base and most people come disguised as empty seats.
Before you build it, there are many questions you must answer.