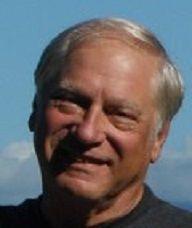 Readers might remember a piece I wrote last January about integrity in politics. Integrity is one of the most essential elements of human existence. We know this almost instinctively regarding individual character, personal relationships, commerce, science, medicine — virtually every profession. I would posit that integrity's importance rises disproportionally for any category of human interaction as the number of those affected by an individual's or institution's influence or actions increases.
If that is true, then integrity in politics and government and, by extension, politicians and elected or appointed officials is, or at least should be, a paramount concern to any individual, community, state, nation or planet. I suspect that you, as do I, lament any evidence or experience with lapses of integrity, but perhaps especially the ones in politics and governance. That is where the design and construction of our society occurs, as manifest in the laws that are made and enforced, as well as via the public institutions intended to serve society at large and its individual citizens.
Integrity is important in these elements of individual lives and in society because integrity is the main ingredient in trust. Without integrity there is no trust, and without trust society gravitates to chaos or barbarity. Viewed from this perspective Idaho provided an optimistic respite in the last week from the increasingly disheartening national and international displays of guile and mendacity.
This glimmer of encouragement shone forth from the Idaho Legislature's Campaign Finance and Ethics Reform Work Group. Excellent reporting by Spokesman-Review reporter Betsy Russell and AP's Kimberlee Kruesi have followed the group's progress since its inception last June.
The group is co-chaired by Rep. Fred Wood, R-Burley, and Sen. Patti Lodge, R-Huston. Members include Sens. Michelle Stennet, D-Ketchum, the minority leader; Todd Lakey, R-Nampa; Marv Hagadorn, R-Meridian; and Mark Harris, R-Soda; plus Reps. Mat Erpelding, D-Boise, the minority leader; Tom Loertscher, R-Iona; John VanderWoude, R-Nampa; and Sage Dixon, R-Ponderay.
Idaho Democrats have pressed for more stringent ethics laws for years. Undoubtedly, the nearly successful effort to place stringent ethics standards on the 2016 Idaho ballot via voter initiative motivated the apathetic majority party to acknowledge public exasperation with Idaho's repeated dismal evaluations by the Center for Public Integrity. These included F ratings for Ethics Enforcement Agencies, State Civil Service Management, State Pension Fund Management, Executive Accountability, Judicial Accountability and Legislative Accountability, as well as D ratings for Political Financing, Procurement, Public Access to Information, and Lobbying Disclosure. Furthermore, Idaho was ranked 49th nationwide for Ethics Enforcement Agencies.
Last week's glimmer of encouragement emanated from the working group's unanimous rejection of a proposal to entirely eliminate caps on campaign contributions while instead calling for increased frequency of contribution reporting. House Minority Leader Mat Erpelding stated the proposal would have "put Idaho candidates up to the highest bidder." To their credit every Republican and Democrat in the work group agreed. However, it should be noted that Fred Birnbaum of the Idaho Freedom Foundation opposed more stringent reporting requirements.
Similar reforms in other states have been challenged in the wake of the U.S. Supreme Court's Citizens United ruling. However, they've yet to run the full course of legal appeals. The work group deserves praise for recognizing the need for improved transparency in financing, legislative process and government function and the negative impacts that would result from greater opacity. I agree with Rep. Sage Dixon's sentiment that legislators should be moving away from "single deep-pocketed donors" and instead "reach out to their neighbors and fellow citizens." That has always been the predominate funding strategy for Democrats.
Campaign finance reports from the Idaho Secretary of State's office (easily examined online by any interested voter) reveal this would, however, be a paradigm shift for most Republican legislators. They currently receive substantial campaign funding from large corporations and special-interest groups. Such a metamorphosis would involve a culture shift for Republican politicians — in a good way. It would almost certainly better direct legislation to the real needs of Idahoans.
We'll have to wait and see what kind of sausage actually emerges from the meat grinder in the 2018 legislative session. I encourage citizens to actively pressure both the work group and their individual legislators to codify into law the strictest ethical and financial disclosure rules possible. Honest candidates and office-holders should have nothing to fear.
While political and governmental ethics and integrity initiatives almost always focus on finances, I think it's worth reminding (and probably demanding) that the work group also bolster other aspects of the government ethics, integrity and disclosure framework. Personal conduct, truthfulness, conflict of interest disclosures (which are not always financial), etc., need better definition and a more objective and forceful monitoring and enforcement infrastructure. These components should be instituted beyond merely refining campaign finance limits and disclosure rules. Open meeting laws, as well as a requirement for timely broad public input and responsiveness to that input when crafting legislative, are as much a matter of integrity and ethics in a democracy as financial disclosure.
The entire ethics and disclosure framework should also be applied to political appointees and high-level career state civil service employees. Having spent 30 years in federal civil service myself, I've been repeatedly astonished how much more stringent federal civil service financial disclosure and codes of ethics/conduct are compared with Idaho's framework.
Theodore Roosevelt, an early commissioner of the merit civil service system, had this to say about government integrity in 1910; it is perhaps even more relevant today: "Our government, national and state, must be freed from the sinister influence or control of special interests. Exactly as the special interests of cotton and slavery threatened our political integrity before the Civil War, so now the great special business interests too often control and corrupt the men and methods of government for their own profit. We must drive the special interests out of politics."