UPDATE: Gov. Little proposes more money for teachers, prisons, Medicaid expansion in first State of State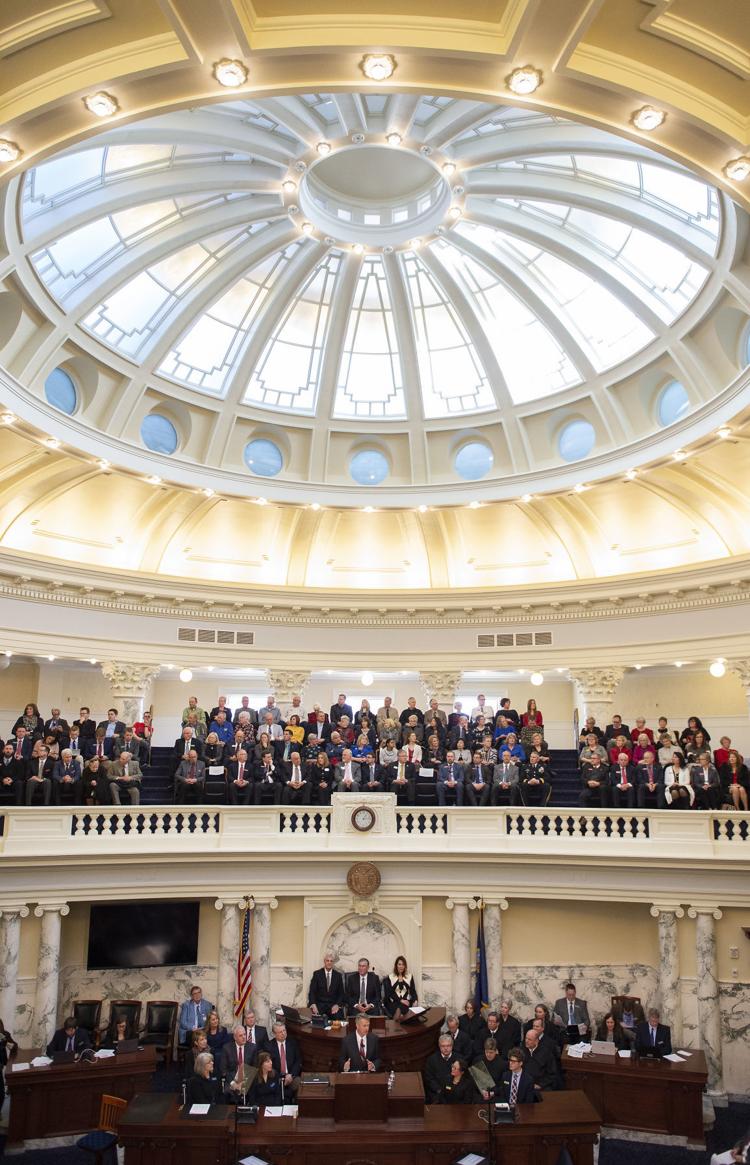 BOISE — Education will be Gov. Brad Little's No. 1 priority his first year in office, the newly-inaugurated governor told Idahoans Jan. 7 in his first State of the State address.
Kicking off a legislative session in which education, health care and criminal justice are expected to receive significant attention, Little's suggested budget for fiscal year 2020 includes proposals to boost starting teacher salaries and add an additional 220 beds in the state's corrections system.
The governor has also proposed using money from the state's Millennium Fund to cover part of the cost of implementing Medicaid expansion, which he said will be done "using an Idaho approach." The rest of the state's portion of the cost would be covered by general fund offsets, according to the governor's office.
"As governor, I will seek to reflect our shared Idaho values and aspirations," Little said. "This means making decisions through one lens: the lens of ensuring the best possible opportunities for us, our children and grandchildren to remain in Idaho and enjoy our unparalleled quality of life."
Aspects of Little's address and budget proposal struck a bipartisan chord with some across the political aisle as well, Senate Democratic Leader Sen. Michelle Stennett of Ketchum told reporters after the speech.
"I did a happy dance," Stennett said. "Much of what he said about education and the highlights of his speech are things [the Democrats] have been working very hard for. I look forward to working with him on that."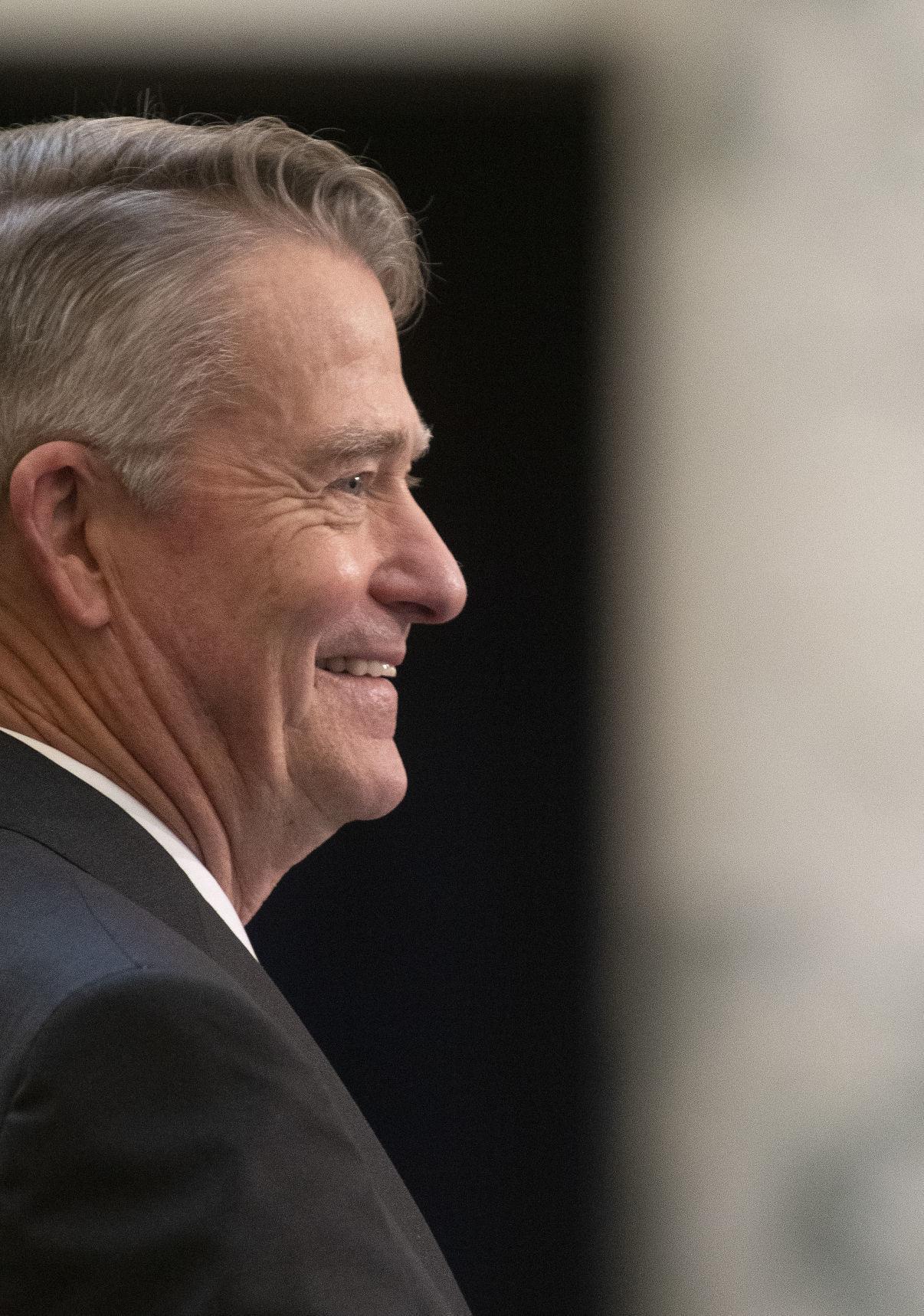 Education
Increased funding for literacy proficiency efforts, higher starting teacher pay and coverage of the fifth year of the state's five-year career ladder are all included in the governor's proposed budget.
"I will continue our momentum and be an unrelenting advocate for educational excellence in our state," Little said.
Recommendations include doubling the current literary proficiency base budget to $26 million. This funding would be distributed to schools and put toward efforts to ensure students reach the expected reading level by the end of third grade. Such efforts could include full-day kindergarten, reading coaches and summer reading programs.
"The variety of methods recognizes no one kid is the same and that Boise may not have the solution for what works in Bonners Ferry or Blackfoot," Little said.
The proposed budget includes $11.2 million to raise the starting salary for first-year teachers to $40,000 while boosting second- and third-year teachers' salaries by $3,000 each.
Rep. Lance Clow of Twin Falls, chairman of the House Education Committee, told the Times-News he wasn't particularly surprised by any of the education-related content in Little's speech.
"I felt good about his comments," Clow said. He also liked the idea of raising starting teacher salaries to $40,000, but added: "We have to pay attention to the top end [of the teacher experience spectrum] as well."
Largely absent from the State of the State address was mention of a proposal to change Idaho's school funding formula and how the new formula could interact with some of Little's recommendations, Speaker of the House Rep. Scott Bedke, a Republican from Oakley, noted in a press conference.
"I thought he was strangely silent on the public school funding formula," Bedke said. "I think that would dovetail nicely into some of the things he wants to accomplish in regards to the reading [proficiency efforts]."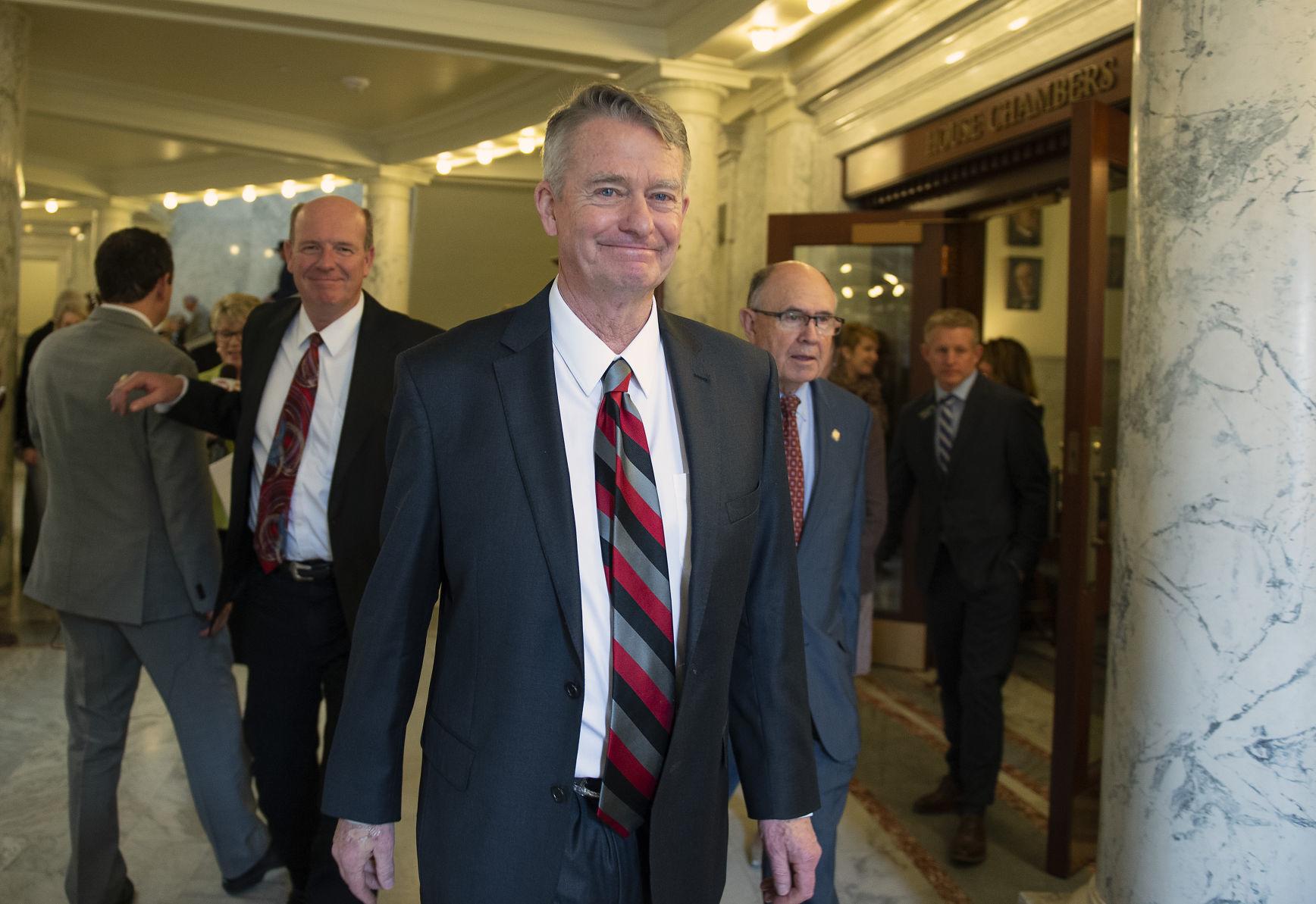 Health care
Under Little's proposed budget, roughly $10.7 million of the state's portion of Medicaid expansion costs would come from the Millennium Fund, created as a result of the state's master settlement agreement with tobacco companies.
An additional $9.2 million would come from offsets to the general fund, including Department of Correction expenses that would be covered under Medicaid expansion.
Little has not said explicitly whether he supports certain sidebars to Medicaid expansion, including work requirements, but said in his speech Monday that he would like to implement expansion "using an Idaho approach."
"We need spring in our safety net so that there are multiple pathways for the gap population to move off Medicaid and onto private coverage," Little said.
Democrats have urged Little and the Legislature to implement a "simple, straightforward Medicaid expansion" with minimal sidebars, as House Democratic Leader Rep. Mat Erpelding put it in a press conference Monday.
"The people of Idaho have spoken loud and clear when it comes to providing quality health care to their family, friends and neighbors," Rep. Muffy Davis, a Democrat from Ketchum, said in a statement Monday. "Any efforts by the governor and his party to add barriers to coverage, while needlessly costing taxpayers money, is not acceptable."
But Rep. Fred Wood of Burley, chairman of the House Health & Welfare Committee, told the Times-News he believes the majority of House members are in favor of adding work requirements, which would likely follow the same guidelines as the SNAP program.
"I think we're going to have to have that to get the funding," Wood said.
Other health care related recommendations include $50,000 to establish a statewide family caregiver program, funding to pilot a Zero Suicide program in two regions, and funding to create 18 new residency positions across the state.
Criminal justice
As Idaho's crowded prisons and jails overflow with inmates, Little indicated Monday that he would like to see the state focus on rehabilitative and preventative measures to keeping people out of the criminal justice system. Little's budget proposal did not include funding for a new prison, but did recommend adding an additional 220 beds to the state's corrections system.
This would include expanding the St. Anthony Work Camp, which houses low-risk, minimum security inmates, by 100 beds, at a cost of $7.4 million. The work camp currently has 276 beds. A new community re-entry center to be built in North Idaho would provide an additional 120 beds, at a cost of $12.2 million.
These expansion options were chosen specifically because they would focus on "helping those in custody acquire critical skills to successfully transition back into society after release," Little noted in his address.
"It will not resolve all of our bed space problems," Little said in a press conference after his speech. "But it's a pretty good one to get it started."
The state currently has 750 inmates housed in Texas. Little told reporters he is not opposed to housing prisoners out of state, but added: "I'm really opposed to what we've done, which is send people out of state that are making the most progress getting mainstreamed back into society."
Going forward, Little said, he plans to issue an executive order on substance abuse. This order will formalize the state's five-year action plan on tackling opioid addiction, broaden those efforts, and create non-offender programs for substance abuse.
"This makes the most sense because treating addicts and those with mental health problems in prison is expensive and often too late," Little said in his address.
Other recommendations in the budget include funding to add 15 new probation and parole officers and to increase correctional officers' starting salaries.
Infrastructure
As Idaho rapidly grows, it's important for the state to maintain and improve both its transportation and broadband infrastructure, Little noted in his address.
A lack of broadband access, particularly in rural areas, must be addressed, Little said.
"Idaho is seeing unprecedented economic growth in many parts of the state," Little said. "However, that growth has not been matched in all of our communities. In my travels, I constantly hear how the absence of adequate broadband infrastructure is a deterrent to growth and economic development."
Sen. Bert Brackett of Rogerson, chairman of the Senate Transportation Committee, told the Times-News he was pleased to hear Little address broadband access — which affects rural schools, businesses, and emergency services — in his speech.
"We'll see what kind of progress we can make with that," Brackett said.
Brackett said he also appreciated Little mentioning the importance of adequate transportation infrastructure in his speech. Brackett said he believes the state should use its surpluses for one-time expenses, such as bridges and other infrastructure projects.
In a press conference after the speech, Democratic leaders expressed concern over how a potential repeal of the state's sales tax on groceries — which Little said he would like to see in fiscal year 2021 — could affect funding for transportation infrastructure. Rural areas, such as those in District 26, face particular challenges when it comes to paying for the upkeep of roads and bridges, Stennett noted.
"That's just going to get exacerbated by the pressure of people moving in," Stennett said. "We need to be thinking much further in advance about how we manage our revenue so that we can meet that demand, because all of that will see more pressure."