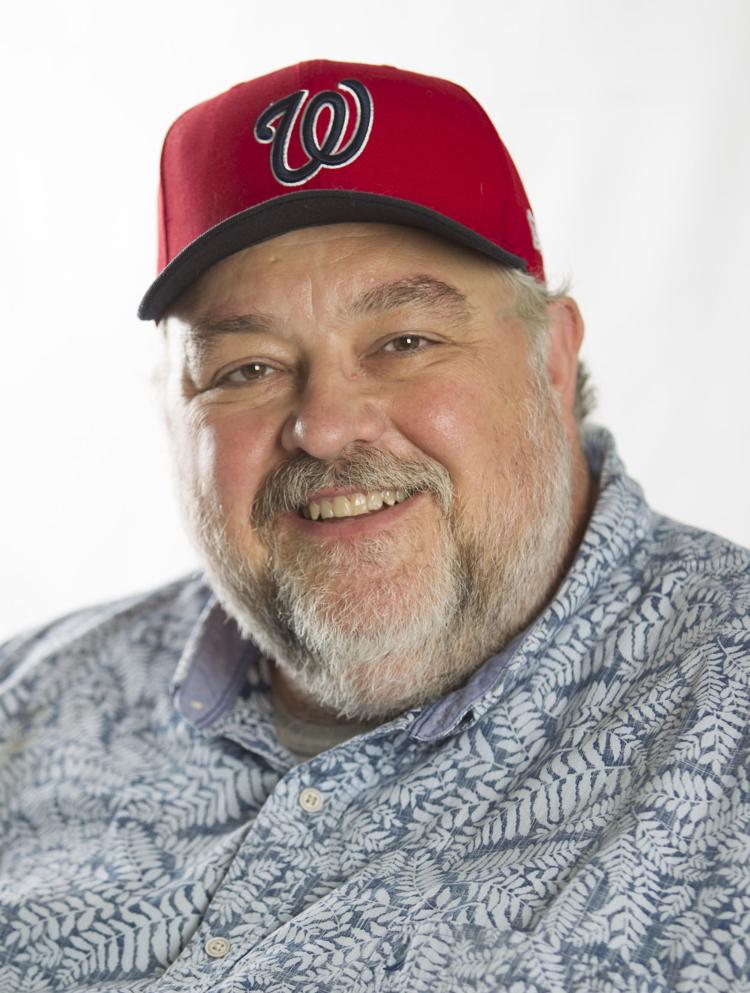 I was at an airport named for a U.S. military hero when I got the text. My sister sent me a message explaining football players had sat or taken knees during the national anthem. In London, England. For the world to see. I had left Buffalo, New York, earlier in the morning and turned my telephone back on when I reached O'Hare Airport in Chicago. "Butch" O'Hare was awarded the Medal of Honor by President Franklin Roosevelt. After briefly selling war bonds, the young pilot returned to the South Pacific. He was killed in a night raid. His remains were never recovered. His hometown named one of the busiest airports on the planet after the great American hero.
I caught my connecting flight to Salt Lake City in a matter of a few minutes. Before leaving for the last leg of my journey home I was standing in the Delta terminal on a cloudy afternoon in Utah waiting on a flight to Twin Falls. There was a football game on an overhead television. No one appeared to be interested in the action.
Over a period of three days I flew twice through Salt Lake City. Once through Atlanta, twice through Buffalo and as mentioned, Chicago. It was a busy football weekend but I saw few people in jerseys. Save for the staff at one airport restaurant bedecked as the Houston Texans. Perhaps the place has ties to the city. I didn't ask. I did notice not many patrons were watching the games on the big screens.
As some of you know I made a whirlwind trip back to my native western New York state. I was a guest of the United States Army. We buried a family member the same weekend as the massive football demonstrations. He was killed 74 years ago in the South Pacific. It wasn't until this past July his remains were identified. When his B-24 slammed into a mountainside there was an explosion from fuel mixed with one of three bombs on the plane. Remains were scattered for hundreds of yards and over the side of a cliff.
The day before my arrival his casket was flown into an airport in Rochester. From there a group of veterans on motorcycles led the hearse on a two hour odyssey through rolling hill country. An old radio friend works at a Wesleyan college along the route. He wrote me and said staff and students lined the highway paying respects. Schoolchildren stood along the streets the last few hundred feet before the funeral home. They had hands over their hearts. Saturday afternoon I was with the procession the 1.5 miles to the cemetery. Lampposts, homes and shops were flying flags of the United States of America.
At the burial I gazed across a hillside and saw complete strangers, Legionnaires and Boy Scouts at attention. An aunt who is the last person with any memory of Uncle Harold received the flag when it was removed from the casket. Her hearing is poor and she's restricted to a wheelchair. She had been waiting for the moment since she was 7 years old.
Tell me, again, why these highly paid athletes are angry? Why would they expect I would even listen after what they've done? A newspaper columnist at the Washington Examiner asked last week what would be the response if conservatives and patriots shredded the pride flag or used the Mexican flag as toilet paper. We know the answer. Denunciations from fellow travelers in news media would be swift and furious.
During the 1960s, left-wing protestors burned American flags, shouted foul-mouth slogans and mocked the people they were hoping to convert to a cause. A couple of months ago I suggested in this newspaper some right-leaning Idahoans who show up at public events waving Confederate flags and pistols aren't winning any converts. Sure, it's your right. I didn't threaten anyone with flag or firearms confiscation. I did point out from a marketing view you can't dialogue with people you've frightened or angered.
We're supposed to sympathize with the professional athletes. We're supposed to sympathize with Black Lives Matter. We're supposed to sympathize with Antifa or its Occupy forebear. And yet, I watch the fires burning and the windows being smashed and the insensitive nature of the protests while the Star Spangled Banner is being played. And I want nothing to do with any of these clowns. I agree with the president. From my vantage point, S.O.B. is appropriate.
Saving the world from tyranny is admirable. Giving your life for another or for national ideals is the epitome of the greatest love. Juking a defender, slipping a tackler and scoring a touchdown … It's a brief and transitory glow for the observer. By Monday morning there isn't any lasting impact. Unless you're living vicariously through the running back now planning to renegotiate his already fat contract. He conflates his success on the field with some lasting cultural impact. Funny thing, though. The big sports heroes in places like Chicago, Ditka, Sayers, Banks and many, many more are honored with a street name or statue. The city's airport is something larger. Much, much larger and for a greater collective cause. I'm finding other pursuits Sunday afternoons this autumn.