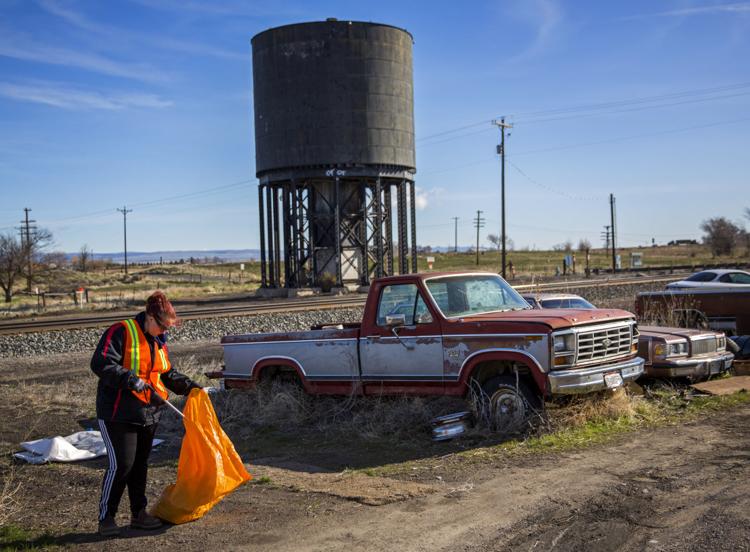 BLISS — Picking up trash alongside Bliss roads isn't the most glamorous way to spend spring break. But for a few dozen teenagers, it's a chance to build relationships, learn life lessons and live out their faith.
Teenagers from Bliss Community Church are being joined by 17 teenagers from a youth group in Eugene, Ore. this week for the "Bliss Spring Cleanup." The project kicked off Monday and wraps up today.
Students have spent mornings picking up trash in town. In the afternoons, they're hosting a soccer camp for local children.
"The big thing is they learn how to set aside their own ideas and plans for what to do for fun and think about how to serve other people," said Larry Walton, pastor at Bliss Community Church.
The cleanup is supported by a handful of sponsors, including Bliss Community Church, city of Bliss, Bliss Fire Department and several area businesses. Volunteers receive a free breakfast at Ziggy's Express Gas & Grill and a free lunch at Oxbow Diner.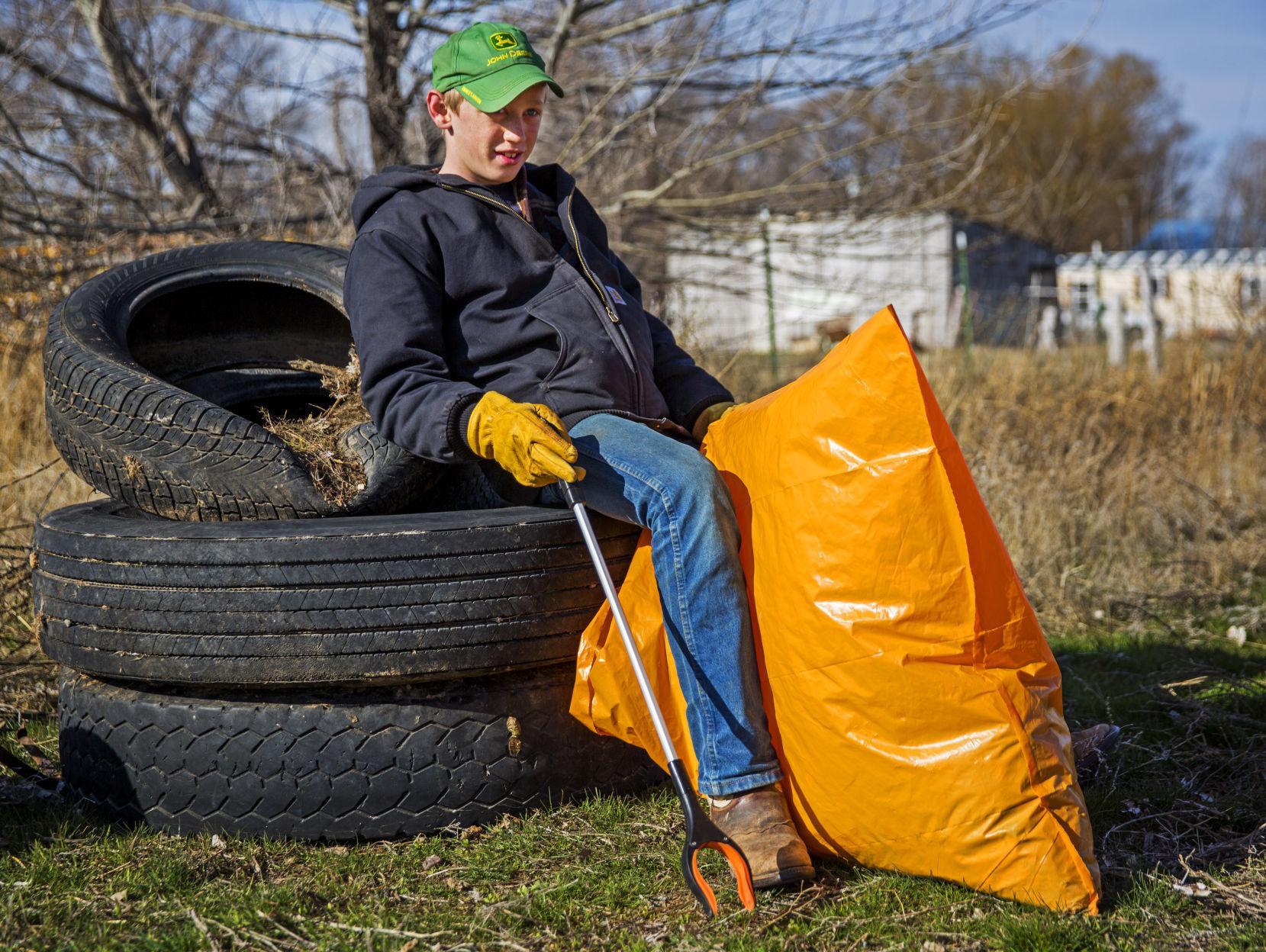 Volunteer numbers fluctuate each day, but there were 40 on Monday — mostly high schoolers, but also a few community members.
Oregon teenagers who are volunteering this week are from Walton's home church, Grace Community Fellowship in Eugene. Walton has worked through Village Missions and has been in Bliss — a Gooding County town with about 300 residents — for 18 months.
"They supply pastors and community service workers to small, rural communities," he said.
In Bliss, Walton is a member of a rural development team, "our ad hoc chamber of commerce," he said. The idea for a spring cleanup was the result of the group talking about "what we can do to clean up the community of Bliss."
On Wednesday morning, three teams of teens — each led by one or two students — picked up trash alongside Highway 30. They wore florescent orange and yellow vests and carried orange trash bags and trash grabbers. As the wind howled, some put their sweatshirt hoods up over their heads.
Midway through the morning, they stopped for a snack break at the Stinker gas station.
The group included homeschooled student Evvie Lipskoch, 14, who lives near Bell Rapids in Hagerman and attends Bliss Community Church. She heard about cleanup week through several announcements at church.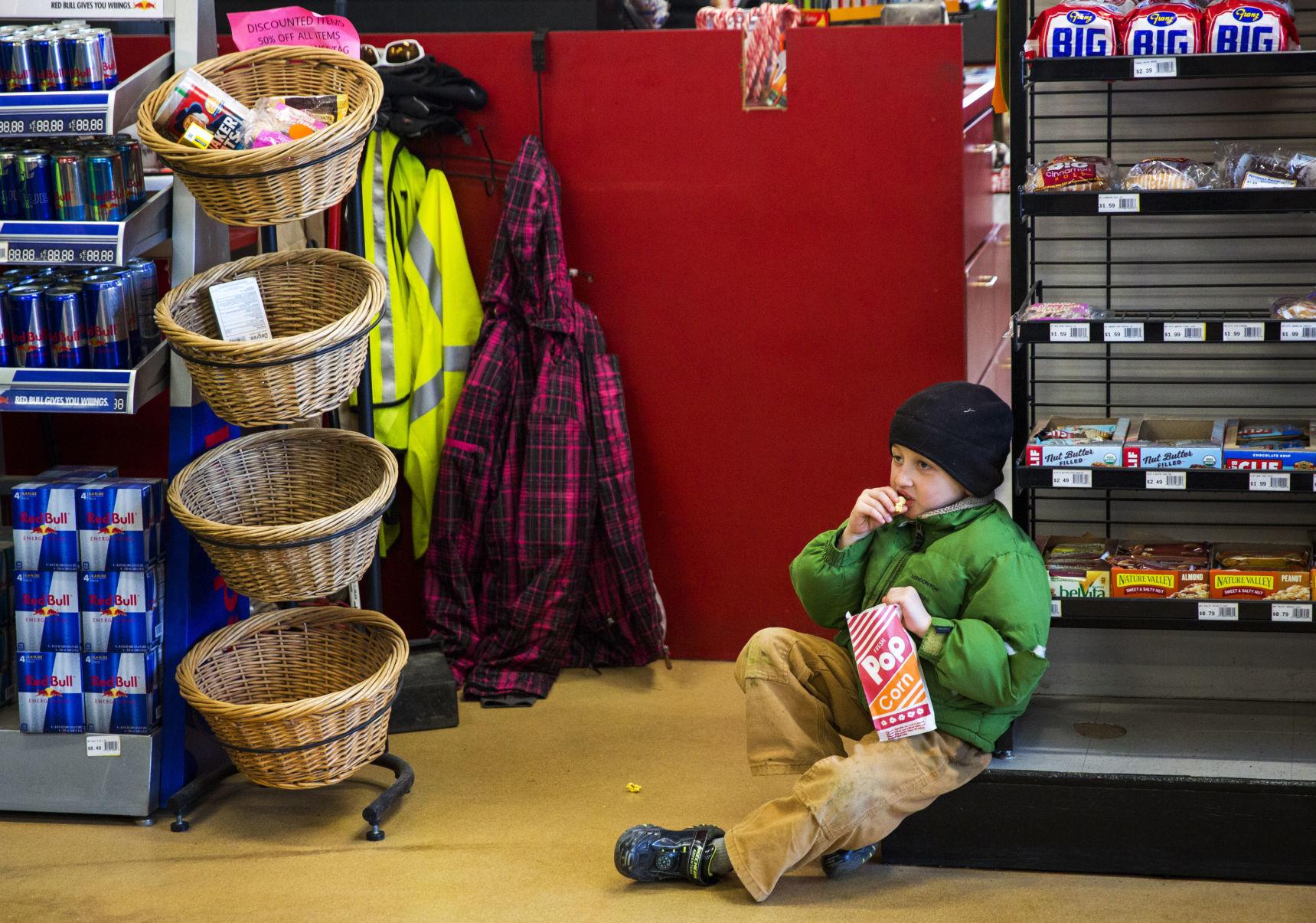 She's volunteering alongside her mother and several siblings, and spending time with her Oregon peers. "It's been really nice to get to know them and they're really nice," she said.
Her mother, Christy Lipskoch, said they've met Bliss business owners and other residents, too. The children at soccer camp are having a blast with friends, she said. "It's a very positive thing."
For the Oregon teenagers, it's a cross-cultural experience to live in a rural town for a week and engage with people who have a different way of life, said Josh Mitchell, youth pastor at Grace Community Fellowship.
Eugene is a college town with a population of more than 166,000. Many of the students participating in this week's cleanup attend large high schools or private schools, Mitchell said.
Kylie Hecker, 18, said they're doing community service in Bliss "to show the love and glory of Jesus, picking up some trash to make the town more beautiful." The afternoon soccer camp, she said, gives children somewhere to go over spring break.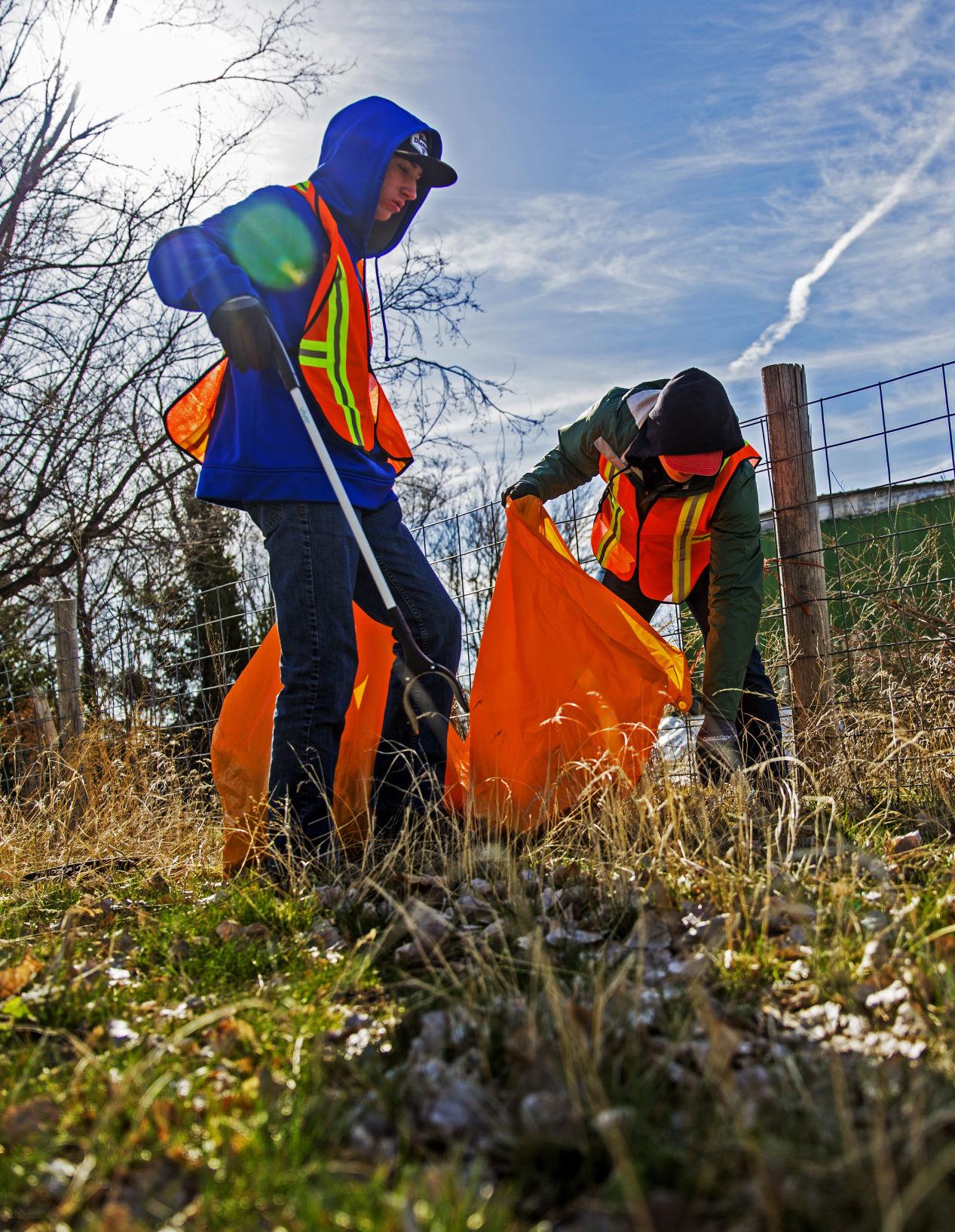 Amanda Grinder, 18, said they love working with the children and helping them have a fun time.
The Oregon teenagers are staying at White Arrow Ranch while they're in town.
Bliss has a nice, small town feel, Grinder said. She has participated in three mission trips in Mexico, but she decided to come to Bliss for the opportunity to serve closer to home. While doing community service, the Oregon teenagers have become friends with their peers in Bliss, who are also volunteering.
"That's pretty cool," Hecker said. "We got to know them pretty well."
And they've chatted with Bliss residents around town.
"The locals here are super nice," Hecker said, "and they're super welcoming."