While the region's workforce gained nearly 2,000 people in December, unemployment dropped to 2.5%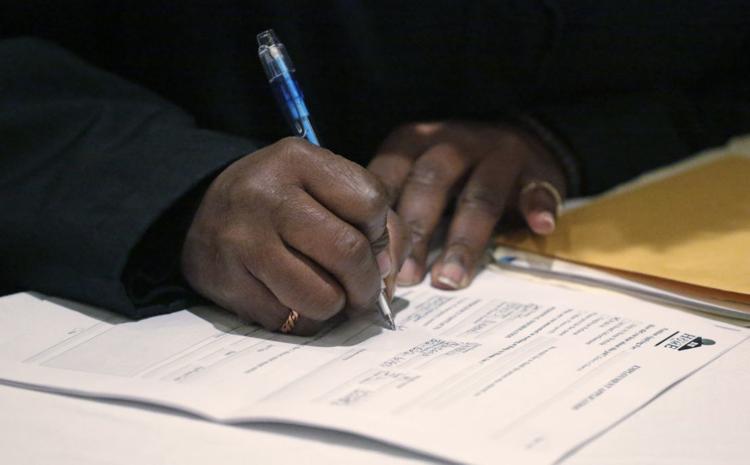 TWIN FALLS — South-central Idaho wrapped up 2017 with almost 3 percent labor force growth and 2.5 percent unemployment, the Idaho Department of Labor reported Jan. 19.
The rate of people entering or returning to the workforce surpassed the state's, according to preliminary estimates for December. At a hiring event earlier this week, the local Idaho Department of Labor office counted more than 300 job-seekers looking at positions at nearly 50 companies.
Regional Economist Jan Roeser saw some new residents, but she believes many of the job-seekers were workers who were seizing opportunities to seek out other jobs.
"We're still seeing some really good job growth," she said. "Clif Bar's line was super long — as it tends to be."
According to estimates, south-central Idaho added 2.9 percent to its civilian labor force, gaining 2,845 people since December 2016 — and more than 1,900 people just over the month. Blaine County had the highest percentage growth, at 6.4 percent, but Twin Falls County gained the most people — nearly 900.
Cassia County had the lowest unemployment rate in the region, at 2.2 percent. That's also the lowest unemployment the county has ever had for December, according to records dating back to 1978.
Even Minidoka County, which had among the highest rate in the region this month, 2.7 percent, reported a historically low unemployment for December.
"I get calls every week from people looking to get a job," Burley's economic development director Doug Manning said. "But the housing is a little scarce."
With more subdivisions and apartments coming online, however, he doesn't seem intimidated by the worker needs companies will have as they expand this year.
"It really hasn't seemed to slow us up any," Manning said about the low unemployment.
The region's overall unemployment was down just a tenth of a percent from November.
Job postings are down overall, but Roeser notes that postings do not equal positions. The HelpWanted Online tool, which tracks online job postings, showed Twin Falls and Jerome counties lost 16 percent of their postings from a year before. There were 1,277 jobs posted in December.
Idaho's unemployment rate held at 2.9 percent over December while the labor force participation rate — the percentage of those 16 and older who are working — rose to 64.4 percent. That's the highest participation rate the state has had since the second quarter of 2012.
Editor's Note: This story was updated Jan. 22 to clarify in the headline that the region gained nearly 2,000 people in its workforce. Cassia County also had the lowest unemployment rate in the region, not the state.