A farewell to Terry Kramer: Castleford farmer honored for 12 years on Twin Falls County Commission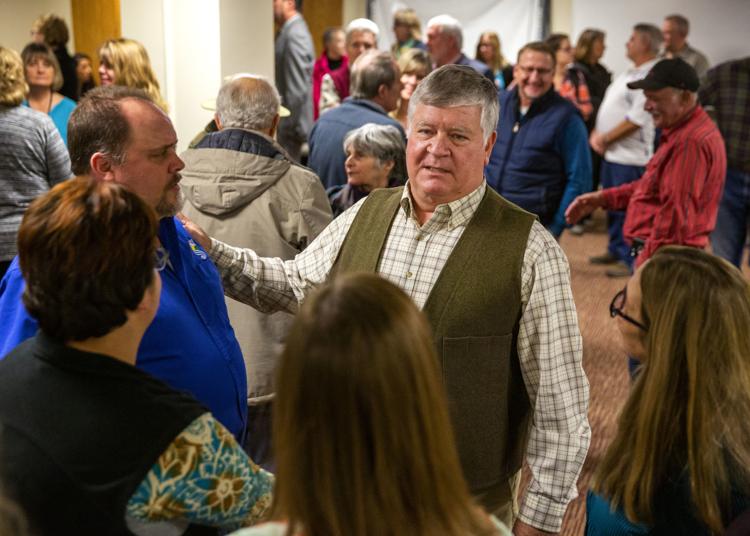 TWIN FALLS — With two days left in his term, Terry Kramer's office is almost entirely packed up.
Gone are the knife collection, the floral print couch and the buffalo hide that once surrounded his desk. And after 12 years, it's a strange feeling. When Kramer leaves on Friday afternoon, he plans to head out of state for a few weeks.
"I think it's better if I leave the environment for a bit," he said. "I really like this job. I feel sad about not continuing."
The office will be taken over by commissioner-elect Brent Reinke come Monday, but the presence of Kramer's legacy will be felt for years to come. On Wednesday, he was honored at a retirement party by state and local officials, county employees and friends. Many spoke about Kramer's commitment to county government, emergency services and employee compensation throughout the years.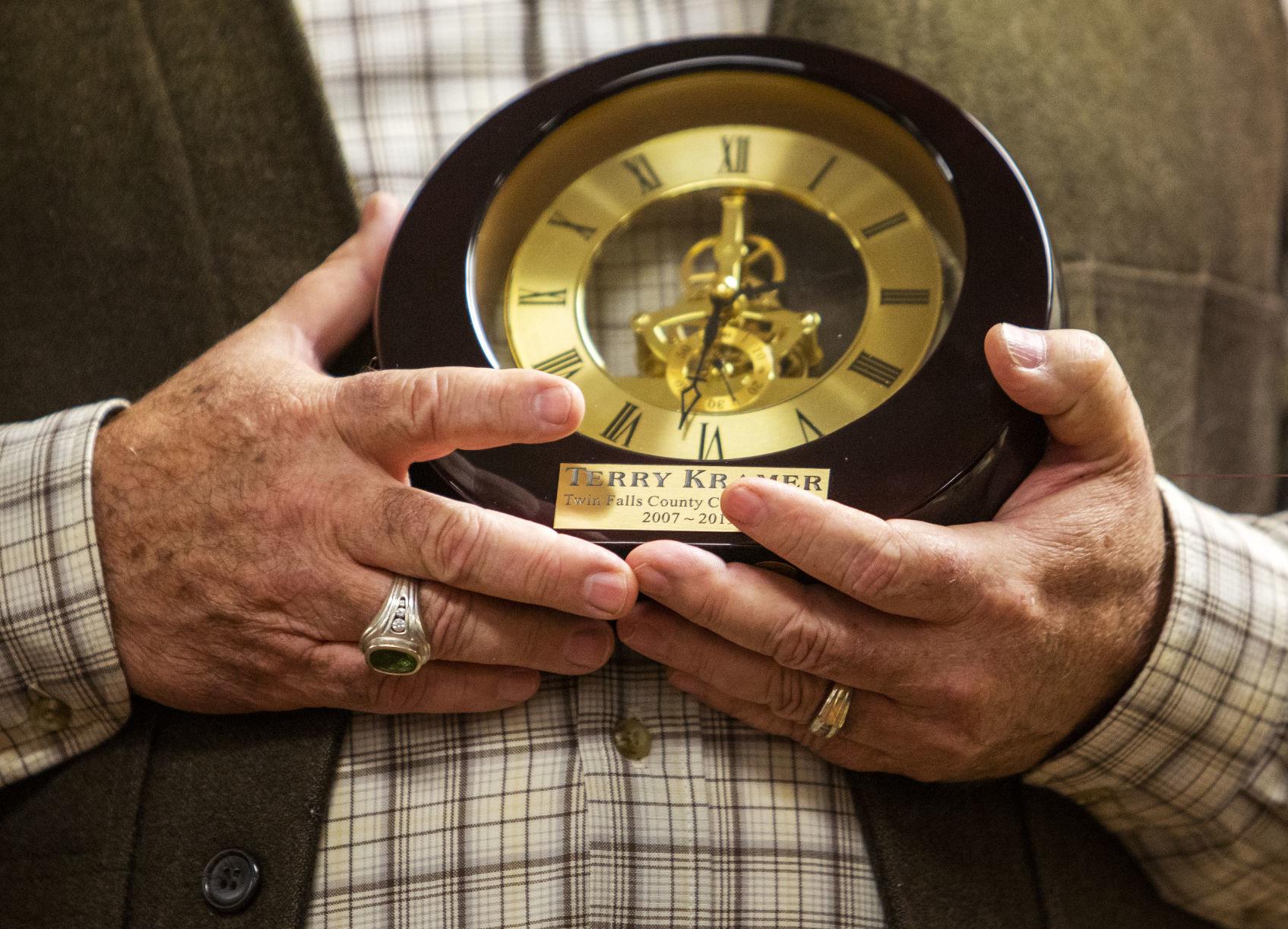 "He's always served people," said Jackie Frey, coordinator for the Twin Falls County Office of Emergency Management. "He's always been involved in the community. Terry is extremely dedicated."
Kramer has served on the Twin Falls County Commission since 2007, but he's continued to live and farm in his hometown of Castleford. And he imagines he'll continue farming grain, corn and hay for the rest of his life. At 65 years old, he has no plans to run for public office again.
"I just don't think that I could improve on what I've already done," he said.
Kramer has taken the election loss the best of any official Grant Loebs has known, the county prosecutor told a roomful of people on Wednesday.
"Being an elected official is a little bit weird," Loebs said. "You always feel like you've got one foot on a sheet of ice."
But Kramer stuck through to the very end, and even reached out to Reinke and invited him to meetings.
"The two of them sat there like they were best friends," Loebs said.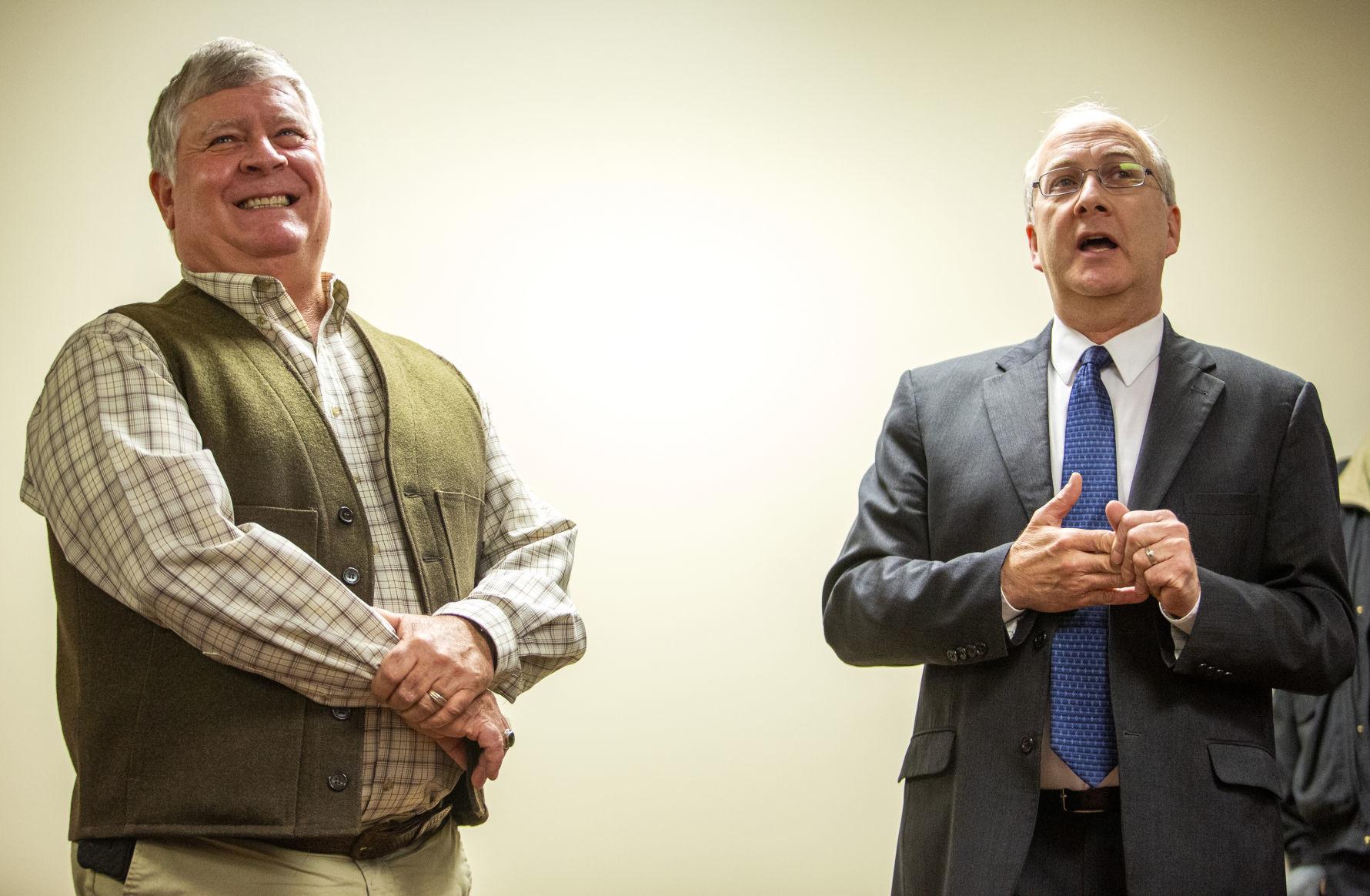 Despite the emotional toll the loss took on Kramer, he chose to move on.
"Whenever the public says it's time for you to retire, we need to do that with honor and dignity," Kramer said, "and we need to transfer that enthusiasm to the other person."
As each person spoke a few words, Kramer, in turn, spoke highly of him or her. Still, he agreed that he's leaving the county better than he found it.
Career highlights
Kramer says he's proud of several things he's done in his time as county commissioner, but the first of those is helping to develop a long-range plan for the county.
"We've remodeled virtually every building," he said.
He helped develop the County West building into a "one-stop shop" for services, bringing complimentary services such as the VFW, veterans services, Interlink Volunteer Caregivers and Safe House under the same roof.
"I was sort of the real estate guy for the last 10 years," Kramer said.
And he feels the county — with the exception of the jail and courts — is well prepared for spacing needs over the next 50 years.
Next, Kramer is proud of the programming he's helped establish over 12 years: specialty courts, treatment and recovery programs and the pest abatement district. Lastly, he is proud of the progress Twin Falls County has made with personnel.
"When I came, there was an unequal pay scale across the county," Kramer said. "… I recognized that we had a spectacular staff that worked for Twin Falls County and I felt they weren't appreciated as they should have been."
Employee turnover was around 35 percent and the county did not offer competitive benefits, he said. Kramer ran a decade-long campaign to get county employees into the Public Employee Retirement System of Idaho. He helped to raise wages and reduce turnover to around 12 percent.
Those efforts didn't go unnoticed during the retirement ceremony. Still, others recognized him for other work he's done: helping set up and work in quick-response units, repairing the county's roads after a harsh winter and fostering collaboration with cities and nonprofits.
"He helped make county government better in this state," said Dan Chadwick, former executive director of the Idaho Association of Counties.
Sheriff Tom Carter said Kramer is "a friend to law enforcement." And ongoing commissioners Don Hall and Jack Johnson said they will miss his diverse knowledge and experience.
"Terry took us under his wing and shared more knowledge than we can remember," Johnson said. "Godspeed, and find your passion."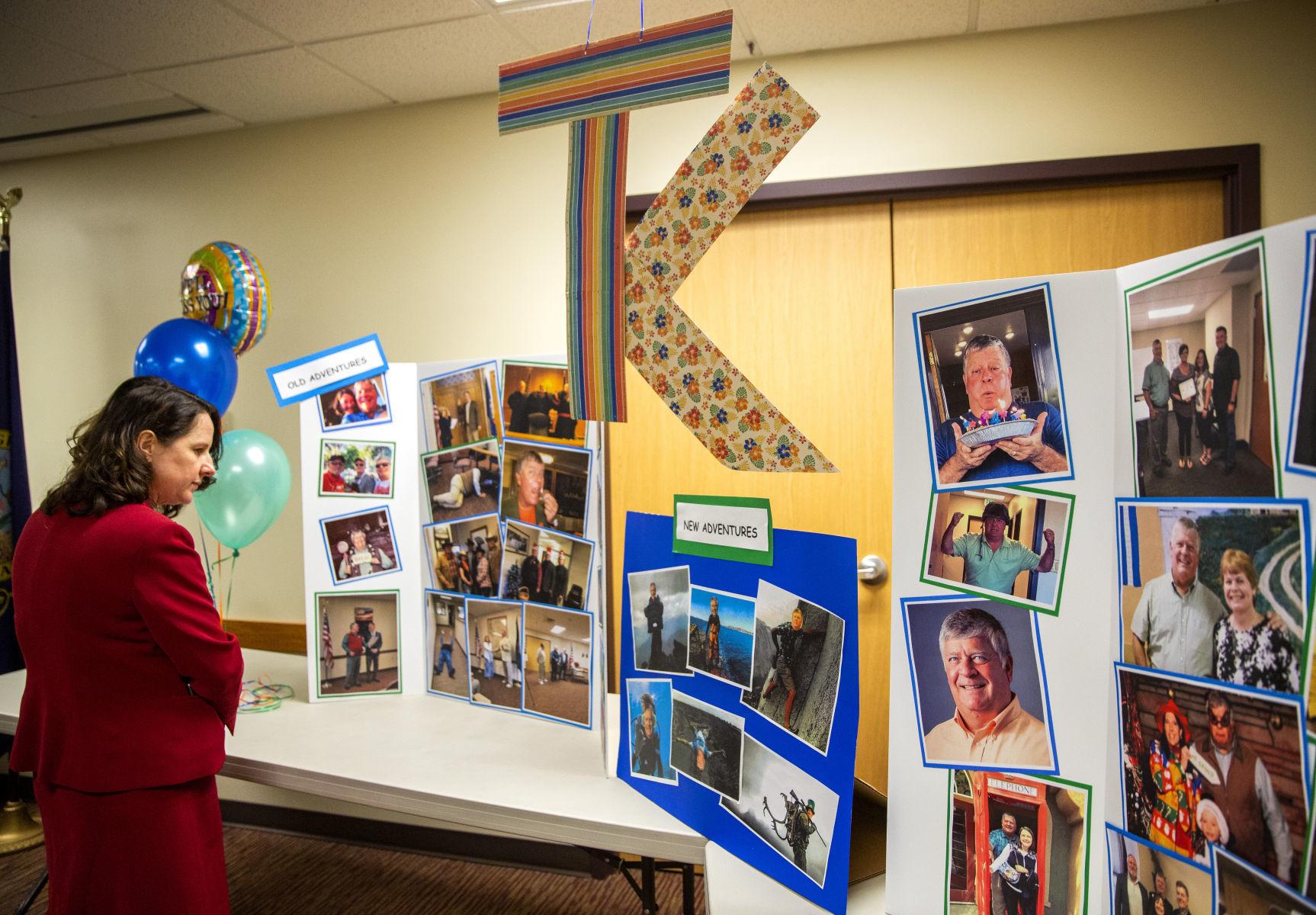 Moving on
To Kramer, it's a good time to break away.
"I'm leaving the county in an excellent position financially, facility-wise, program-wise," Kramer said.
And it doesn't end with him, he said. The next commission is well suited to take the reins and move forward on addressing capacity issues in the courts and the jail.
"They don't have the history I have, but I don't have the vision they have," he said.
He imagines he'll continue to stay involved locally with emergency medical services and land use issues — "where my roots are and my heart is."
Kramer's advice to new commissioners?
"Do it right and keep your people in mind, always."