Other View: This NBC News scoop is another big blow to the Trump camp's Russia spin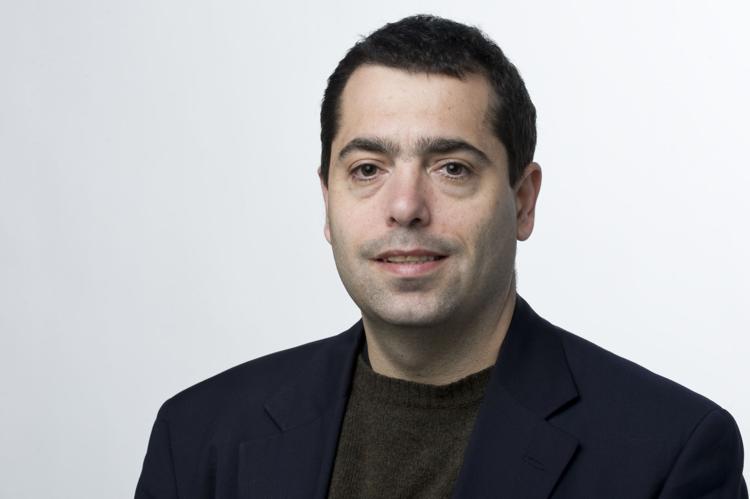 After media scrutiny forced Donald Trump Jr. to reveal the email chain that showed President Donald Trump's top advisers met with a Russian lawyer to gain information about Hillary Clinton from the Russian government, the Trump camp adopted the retroactive spin that Trump Jr. had actually shown admirable transparency about this meeting. Trump Jr. went on Sean Hannity's show to do damage control, leading the president to exult: "He was open, transparent and innocent."
But this new scoop from NBC News will make that posture a lot harder to sustain:
"The Russian lawyer who met with the Trump team after a promise of compromising material on Hillary Clinton was accompanied by a Russian-American lobbyist — a former Soviet counter intelligence officer who is suspected by some U.S. officials of having ongoing ties to Russian intelligence, NBC News has learned."
The lobbyist, who denies any current ties to Russian spy agencies, accompanied the lawyer, Natalia Veselnitskaya, to the June 2016 meeting at Trump Tower attended by Donald Trump Jr., Jared Kushner and Paul Manafort. The Russian-born American lobbyist served in the Soviet military and emigrated to the U.S., where he holds dual citizenship.
The Associated Press has identified the lobbyist as Rinat Akhmetshin. It is not yet clear what the significance of this is, in terms of what it says about what exactly transpired at the meeting. Trump Jr. has dismissed the meeting as insignificant, because no "meaningful information" came of it, but this news invites more scrutiny of that claim. As NBC News notes, such matters will be of great interest to special counsel Robert Mueller and congressional investigators.
But right now, here's what we can say: This news once again underscores that we are seeing a pattern of what we might call obfuscation by omission. This new detail should lead us to look anew at two key facts: First, that the president reportedly signed off on the initial statement from Trump Jr. that covered up the real reason for the meeting. And second, that top White House advisers are now reportedly reluctant to defend this meeting, because they could be opening themselves up to legal vulnerability. Here's the pattern so far:
After the news broke that Trump Jr. had met with Russian lawyer Natalia Veselnitskaya, Trump Jr. put out a statement that only said the meeting was primarily about "a program about the adoption of Russian children." Sources told the Times that the president signed off on that statement. Given that he did so on Air Force One, as the Trump team debated how to handle the developing story, it's likely that he had been briefed on the contents of the full email chain at that point. Yet he reportedly assented to that false statement anyway.
Additionally, CNN reports that sources are now leaking that Trump's lawyer claims he was not part of the process of signing off on that statement. The Trump camp claims the president didn't actually sign off on it. But there is no reason to doubt the Times's reporting—it's hard to imagine the president wouldn't have been involved in those discussions. And as CNN notes, if that happened and Trump's lawyer was not part of it, the president "may have opened himself up to new legal issues not covered by attorney-client privilege." Remember, Trump may have participated in crafting a statement covering up the real reason for the meeting.
That initial effort at obfuscation was then demolished when it was disclosed that according to sources who had seen the email chain, the meeting was really about sharing material about Clinton that came from the Russian government. That compelled Trump Jr. to issue another statement conceding that such information had been offered to him. But that statement carefully noted that Trump Jr. did not know the "name" of the lawyer, in effect suggesting he had no idea what the source of the information was.
That effort at obfuscation, too, was blown up when the emails themselves came to light. Trump Jr. issued them only under duress, as the Times was preparing to publish them. It is after all of this happened that the president hailed Trump Jr.'s transparency.
Yet that claim of transparency, too, has now been blown apart, now that NBC News has reported on the previously undisclosed presence of a former Soviet counter-intelligence officer who is suspected by U.S. officials of current ties to Russian intelligence.
Now note this Politico report, which claims that Trump's son-in-law Jared Kushner (who was also at the meeting, along with then-campaign chair Paul Manafort) wants a more aggressive press response to this story, but other top White House advisers are demurring:
But some of the communications aides, including press secretary Sean Spicer, and other senior staffers have expressed reservations. They say it's best to leave it to outside counsel to handle the furor around Trump Jr., and fear inviting further legal jeopardy if Trump aides and allies more forcefully defend a meeting that they don't fully know the details of, according to the sources.
Gee, ya think? The NBC News report should only intensify these fears of defending the unknown. Here's the bottom line: While we don't yet know how significant this meeting will prove, legally or otherwise, every additional revelation about it — and about the Russia scandal more generally — has only come to the light through the pressure of aggressive press scrutiny. Trump seems to have participated in an active effort to mislead the country about this meeting, which is the first concrete evidence that his top campaign officials were eager to collude with Russia's efforts to sabotage our democratic process. And Trump's deception efforts should themselves now receive more intense scrutiny.