The URA has 5 years left to fund downtown projects. What's next on the list?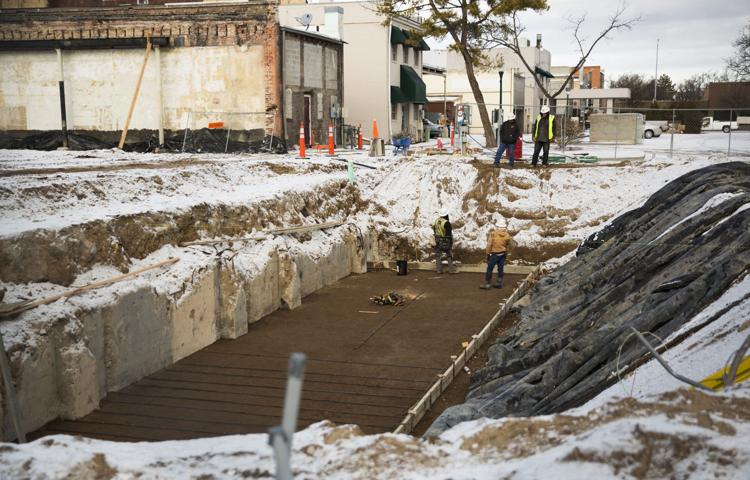 TWIN FALLS — The Urban Renewal Agency has five years left to make public improvements downtown, and it wants your help picking its next development project.
The agency collects money each year from certain "revenue allocation areas" in Twin Falls. That tax is determined by how much property values in those areas have increased from a base value. The URA then uses the money for public improvements in the same area from where it's collected.
The URA's oldest and largest revenue area, called "4-1," encompasses portions of the downtown and historic warehouse districts. It was created in 1998.
But after 2022, the agency will no longer collect that tax, and the URA won't be able to make any more public improvements.
At a community workshop from 6 p.m. to 8 p.m. Tuesday, the public is welcome to bring ideas for future downtown projects.
"We want to strategize a little bit on what is going to be the priority for 4-1 as we look for its expiration in 2022," URA Executive Director Nathan Murray said.
The agency will want to decide whether it should pursue several smaller projects in the next five years, or "Do we want to make a big splash and do a big project?" he said.
The URA also collects money from Clif Bar and Chobani for public improvements on those lands.
One of the agency's latest projects downtown included last year's reconstruction of five blocks along Main Avenue. The $6.4 million project was estimated to come in $390,000 under budget.
The URA collected about $1.3 million in the 2016 fiscal year from the downtown area, Murray said. In 2017, that was estimated to rise to $1.6 million. The URA is still paying on some debts from various projects.
Ongoing jobs include work to sidewalks and other public improvements around the Historic Ballroom on Shoshone Street North. The agency also just purchased the Idaho Youth Ranch building for a potential housing project.
And on another corner of Hansen Street East and Main Street East, the $2.4 million Downtown Commons project is underway, to be completed by July with a splash pad, restrooms and amphitheater seating area.
In identifying downtown projects, the URA has to consider what will have the most impact to the community — and will help revitalize property, Murray said.
"It has to be within the public infrastructure or public way," city spokesman Joshua Palmer said.
Murray has been considering more work along Hansen Street, which could make it a viable corridor in addition to Main Avenue. The street from the library to Red's Trading Post could be improved to tie in better with the downtown, he said.
Think you have a better idea?
"If people are aware of projects that may exist, come talk to us," Murray said.
The meeting begins at 6 p.m. in the overflow room on the first floor of City Hall, 203 Main Ave. E.