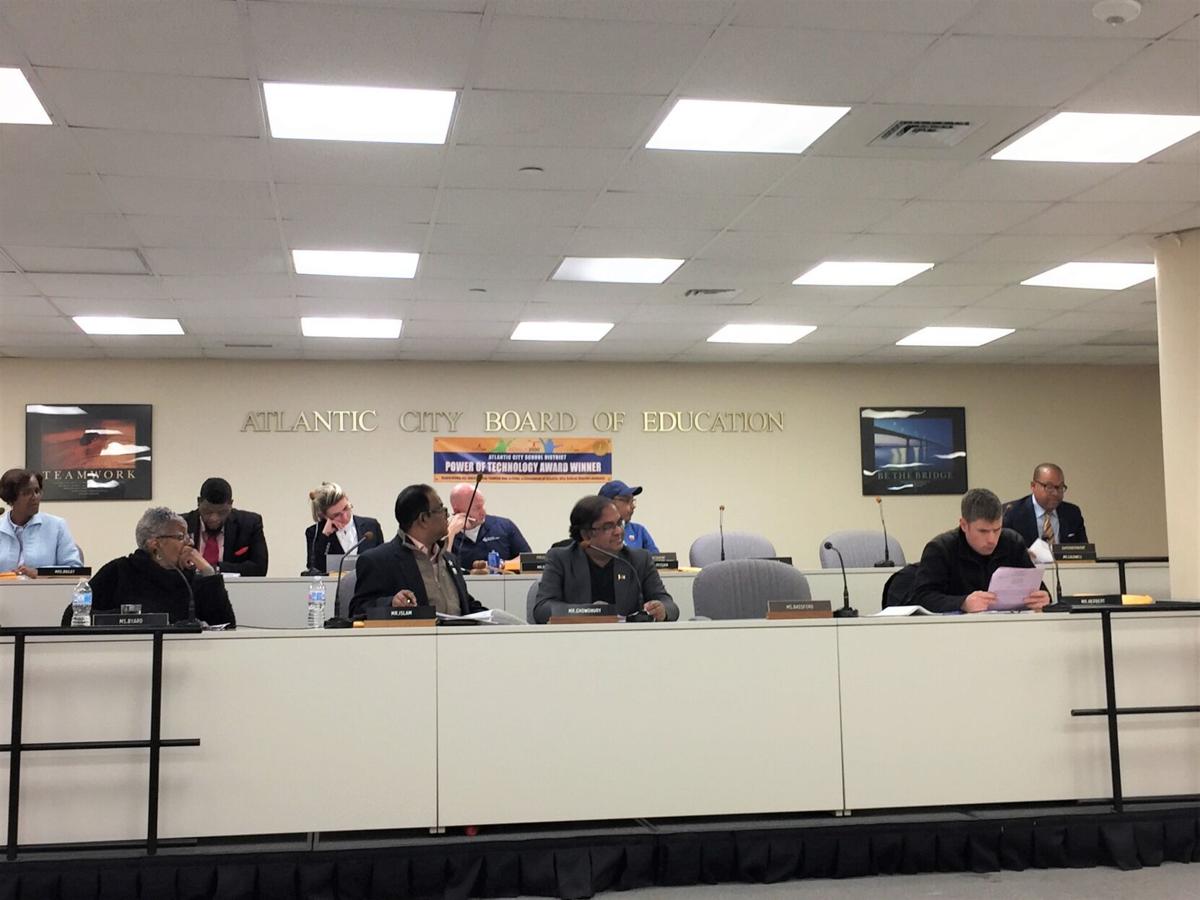 ATLANTIC CITY — When the Atlantic City school board's $198.6 million budget was voted down in May because some members were concerned about the financial impact of the coronavirus pandemic on state aid, the county superintendent stepped in and pushed the budget through anyway to meet the May 14 deadline.
Now, the district is dealing with a $12 million reduction in its proposed aid.
Atlantic City and hundreds of other school districts in the state that were slated to see an increase in state aid this year under the school funding reform law passed in 2018 had those increases slashed as the state deals with a $10 billion reduction in revenue related to the economic shutdown amid the pandemic.
"There was a lot of uncertainty as far as what the governor was going to rule because we knew the state was coming up short," said Atlantic City school board President John Devlin. "Now, we're in the position of scrambling and back-pedaling."
The updated school aid figures were released late last month by the Department of Education.
Atlantic City School District was anticipating a nearly $18 million increase in state aid under the governor's original proposed budget.
Devlin said he has spoken with the administration, but he is unclear yet what might be cut.
He said a reduction in force is not on the table, but new programs, new positions and raises will likely be on the chopping block.
The fears of the Atlantic City School board echoed that of many other boards this spring that were required to meet the state-imposed deadline of May 14 to file their budget without final state aid numbers and knowing that cuts could be coming.
Gov. Phil Murphy's proposed 2021 budget was released in late February with $16.3 billion for preschool through 12th grade public education, an increase of $336.5 million for K-12 education formula aid and $83 million in new preschool spending.
Those figures are always tentative until the Legislature approves a final budget, and it is signed into law by the June 30 deadline, which is now pushed back.
The Egg Harbor Township Board of Education, in a split vote in April, approved a $152 million budget, raising the tax levy to the 2% state-imposed cap and implementing full-day kindergarten for next year.
The township was going to receive an addition $6 million aid, but the latest figures reduce that by about $4 million. Board President Pete Castellano said that because the Legislature still must approve the numbers, he is holding out hope that the district will receive more funds.
"We hope to hear more by July 1. In the meantime, our business administrator is developing options for cost savings based on the proposal," Castellano said.
He said that an additional $1 million in federal funding through the CARES Act, passed in March in response to the pandemic, will help the district.
"While we understand the COVID-19 pandemic is a tragic situation no one could have foreseen, it's still extremely disappointing to see any cuts in state aid for EHT, especially since we have been chronically underfunded for two decades," Castellano said. "Had it not been for the pandemic, our state aid numbers this year were just starting to get closer to where they should be."
He said that during this time, it is more important than ever to fund the schools.
Other districts facing large decreases include Pleasantville, which was expecting a $1.5 million increase in aid this year under the governor's initial proposal. Pleasantville school business administrator Elisha Thompkins noted at the most recent school board meeting that he was developing plans to reduce the budget by about $1 million. The board approved its $94 million budget with no reductions in staff for the first time in three years.
Additionally, Hammonton will need to make up a $1.6 million reduction in proposed aid, and Atlantic County Institute of Technology will see a $1.7 million reduction.
In Cumberland County, Bridgeton may see a $5.6 million reduction in aid and Cumberland County Technical Education Center is slated to lose $2 million of its proposed aid. Vineland's proposed aid was reduced by $858,227.
Devlin criticized the school budgeting process this year, although he understands that this is an unprecedented situation.
"I know there's uncertainty and the unknown, but I think communication or a phone call would clear a lot of those things up," he said, adding there was too much emphasis for districts to meet the state deadline under the current circumstances.
Meanwhile, the Atlantic City school board is watching another revenue source that is subject to change. Devlin said he is waiting to hear about any impact on the funding the district receives through the Casino PILOT, which is distributed by the city to the school. Last year, the school district received $45 million.
Contact: 609-272-7251
Twitter @clairelowe