BURLEY — Downtowns shouldn't be places where you only go to buy socks, says Roger Brooks, a traveling tourism consultant. They should be places to eat, hear some music and maybe see a show.
And they should be a city's top priority for development.
Brooks gave a rapid-fire presentation to regional economic development leaders Thursday at the Best Western Plus Burley Inn and Convention Center as part of the Southern Idaho Economic Development Organization's annual summit.
His emphasis on downtowns should sound familiar to communities like Twin Falls, which just finished a downtown revitalization project, and Burley, Rupert and Gooding, where leaders have downtown projects in the works or at least at the top of their priority lists. But even a thriving downtown isn't enough to put a community on the map, Brooks says. Communities need to have an identity, too.
A city needs to find what makes it unique and a desirable destination and then sell it. "Branding is what sets you apart," Brooks said.
A former tour manager for major rock acts, Brooks stumbled into tourism and economic development when he got asked to develop the Whistler ski area into a world-class resort. He did, and went on to work on more than a thousand projects in the United States and abroad. Now he travels the world counseling communities and economic development groups large and small.
Here's some of his advice and other words of wisdom from the summit:
On downtowns
Money spent on beautification projects and streetscapes aren't enough. Good downtowns don't just look good, Brooks said, they have shops, restaurants and public spaces where people want to spend time.
The country has reached a tipping point where the focus is on three places: home, work and a hangout downtown. That means, Brooks says, downtowns also have to have businesses that stay open from 4 to 9 p.m., the prime hours people want to use those types of spaces.
Creating that authentic downtown where locals like to hang out also becomes a tourist destination.
Younger generations are more focused on quality of life, making outside pedestrian-friendly spaces like pavilion markets and plazas highly desirable, Brooks said.
Cities with successful downtowns have closed streets, created smaller streets and wider sidewalks, or created types of open-space market places that incorporate many ways to use the space. Occasional special events won't fix downtown vacancies — a city must keep activities scheduled at least 250 days a year at the spaces.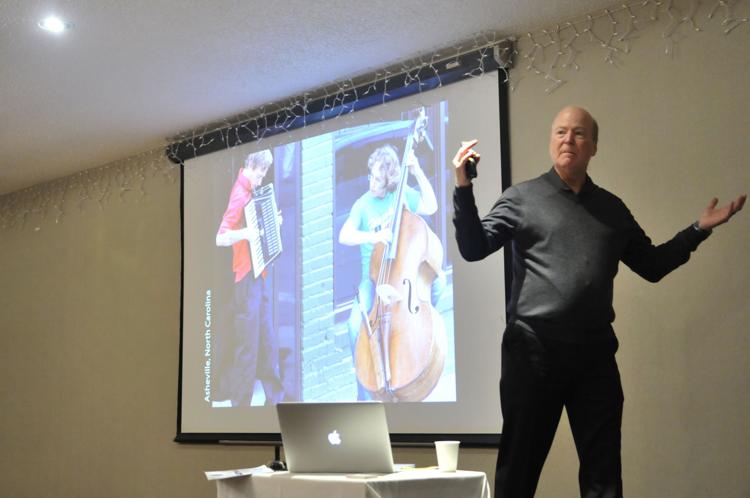 Some cities have revised restrictive ordinances to allow light manufacturing like canoe building to take place in public view, creating a point of attraction, Brooks said.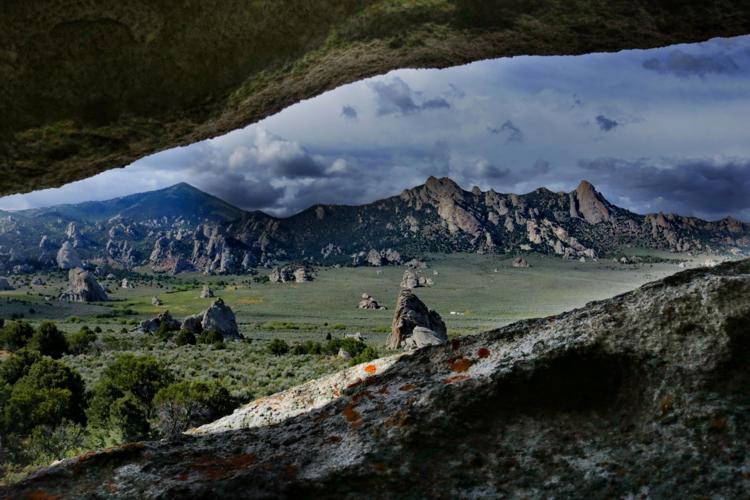 Borud said the state developed a nationally award winning marketing campaign titled "18 Summers," that capitalizes on people's desire to spend quality vacation time with their children, hoping to lure more people to the state.
On tourism
Tourism is the third largest industry in the state, bringing in $3.3 billion in 2015, said Matt Borud, a business development and marketing officer with the Idaho Department of Commerce and Tourism. There are 41,600 tourism employees in the state. Most Idaho tourists come from 11 Western states.
A tourism panel with Shawn Barigar, president and CEO of the Twin Falls Area Chamber of Commerce, Curtis Hansen, manager of the Twin Falls Fairfield Inn and Suites, Diane Newman, general manager of the Best Western Plus Burley Inn and Convention Center and Charlie Creason, owner of the Drift Inn in Rupert, answered questions for the group on tourism.
The members on the panel agreed that the Magic Valley hasn't completely become a destination yet.
"When people come to Rupert they are either lost or they want to come to a small town," Creason said.
Many Rupert visitors are people who once lived there and return for a wedding or reunion.
The panel also offered suggestions to help increase tourism.
Barigar said having knowledgeable volunteers who know about the area at visitor centers — along with clerks at convenience stores and gas stations — can increase tourism and bring people back who don't get to see or do everything they wanted the first time.
Newman said events like the Idaho Regatta, Spudman Triathlon and even the haunted mansions of Albion, have a large impact on tourism dollars. The trick will be to expand on those events.
The panel also addressed the perception of the hospitality industry offering low-paying jobs.
Creason said his front staff can make more than $20 an hour "on decent days." The industry also provides many part-time jobs to people who may not want to work full time. Curtis said his company offers all of their employees benefits, which is not always found in every job.
The event was held in conjunction with the College of Southern Idaho and Business Plus, another regional economic development group along with Southern Idaho Tourism.
"We want people to feel empowered in economic development," said Connie Stopher, SIEDO's executive director. It takes a whole community to drive economic development. "And that's what this summit is all about."