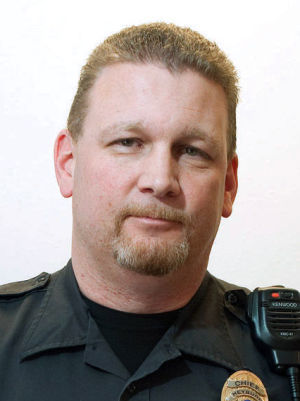 Q: Why isn't the law that is quoted on the back of every registration enforced? I'm referring to the little box that says if your car isn't insured, the license plates and registration documents must be surrendered. Usually uninsured drivers are cited and sent on their way, still uninsured. — John
A: The only answer I can give you is that I don't know (practicing for politics.)
I do know that Idaho Code 49-1230 reads: "Before any applicant required to register his motor vehicle may do so the applicant shall certify the existence of automobile liability insurance covering the motor vehicle on a form prescribed by the department. The department may immediately cancel the registration card and license plates of the vehicle upon notification that the insurance certification was not correctly represented."
I also know that the code reads like this is that person is not compliant: "An owner of a motor vehicle who ceases to maintain the insurance required in accordance with this chapter shall immediately surrender the registration card and license plates for the vehicle to the department and may not operate or permit operation of the vehicle in Idaho until insurance has again been furnished as required in accordance with this chapter and the vehicle is again registered and licensed."
My only conclusion is that this would be a personal responsibility law where it would be up to the registered owner of the vehicle to surrender the license plate and registration. I guess an officer could seize the plate and registration if it was proven that the owner continually failed to carry insurance for the vehicle. My guess here would be that a fail to maintain insurance ticket is a misdemeanor if it is the second time within five years.
Q: I have a question of which I continue to get conflicting answers so I am sure you can give me the correct answer. I see in other states it is not mandatory to display a front license plate (Arizona is one state for example). It's not that I don't like the many different plates of the Great State of Idaho but just want to know if not displaying the Idaho plate on the front of my vehicle is illegal? — Steve
A: Yes, not having a front plate on your vehicle is illegal in Idaho. The only exception to that would be a dealer's plate. Semis are not required to have a back plate or a plate at all if they have purchased a trip permit.
While I'm at it if you were going to get a plate the law enforcement plate would be good as the monies go towards the peace officer memorial fund.
Officer Down
Please put these officers, killed in the of duty, and their families in your prayers. They fought the good fight, now may they rest in peace. God bless these heroes.
Corrections Officer James N. Henry, Hays County Sheriff, Texas
Trooper Sean C. Hryc, Florida Highway Patrol
Border Patrol Agent Chad E. McBroom, U.S. Department of Homeland Security
Deputy First Class William Diaz, Lee County Sheriff, Florida
Police Officer Trey Copeland, Cotton Valley Police, Louisiana
Sergeant Brian Mohl, Connecticut State Police
Dan Bristol is the City of Heyburn chief of police. Have a question for Policeman Dan? Email your questions to: policemandan@cableone.net or look for Ask Policemandan on Facebook and click the like button. Send mail to: Policemandan Box 147, Heyburn, Idaho, 83336.