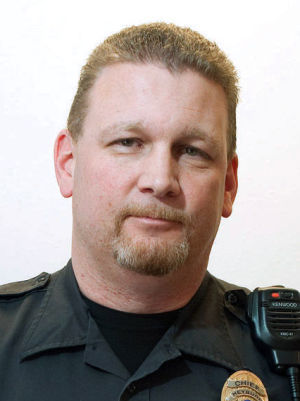 Q: Why are the police not enforcing the law that prohibits texting and talking on the phone while driving? This inattentive driving is everywhere. Wasn't there a law passed allowing only hands-free communication last July? It needs to be enforced for the safety of other drivers on the road. —Virgil
A: The main reason you might not be seeing stops in your area is that some law enforcement agencies have decided to wait until Jan. 1 to start enforcing the new law. That does not mean drivers can't get stopped until then, that just means that drivers won't get citations until Jan. 1, 2021.
The code to look for if you want it is Idaho code 1-49-1401A.
In case anybody is wondering the law not only talks about using cellphones but it also includes: broadband personal communication device; two-way messaging device; text messaging device; pager; personal digital assistant; laptop computer; computer tablet; stand-alone computer; portable computing device; mobile device with a touchscreen display that is designed to be worn; electronic games; equipment that is capable of playing a video or recording or transmitting video; or any similar electronic device that is used to initiate, receive, or display communication or information.
There are some exceptions to using cellphones while in motion. Emergency services are allowed to use mobile devices while in motion. This also includes a public or consumer-owned utility employee or contractor acting within the scope of that person's employment when responding to a utility emergency.
Speaking of emergencies, code section 2(B) reads: "The use of a mobile electronic device for emergency purposes, including a text messaging device to contact a 911 system; an emergency call to a law enforcement agency, health care provider, fire department, or other emergency services agency or entity; reporting a fire, traffic accident, serious road hazard, or medical or hazardous materials emergency to appropriate authorities; reporting the operator of another motor vehicle who is driving in a reckless or otherwise unsafe manner or who appears to be driving under the influence of alcohol or drugs; or reporting a crime."
In case you're wondering what the fines are for violating this law is here is the fine structure: "A violation of this section shall be a moving violation and shall be an infraction punishable by a fine of $75.00 for a first offense and ($150 for a second offense within a three year period. For each subsequent offense within a three year period, the offender shall be punished by a fine of $300."
Also be aware if you want to ignore this law that a court may suspend a person's driver's license for up to 90 days if the person has three or more convictions for violations of this section within a three year period.
Almost forgot to mention that hands free devices or pulling to the side of the road is not a violation of this law at this time.
Officer down
Please put this officer killed in the line of duty and his family in your prayers. He fought the good fight, now may he rest in peace. God bless this hero.
Police Officer Jason Shuping, Concord Police, North Carolina
Have a question for Policeman Dan? Email your questions to policemandan@cableone.net or look for Ask Policemandan on Facebook and click the like button. Mail to: Box 147, Heyburn, Idaho, 83336.
Dan Bristol is the City of Heyburn chief of police.