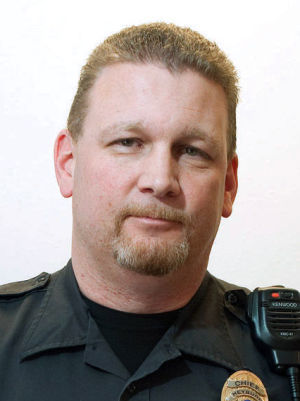 Q: What exactly is probable cause for the search of a vehicle? For example, I was driving and got pulled over for speeding. The officer asked for my permission to search the car. I informed him that he could not search my vehicle. He informed me he had probable cause. I asked what it was, he wouldn't tell me. Being a young woman on a dark highway, I told him I'd be more comfortable if another officer was also present. Another officer arrived within two minutes and I was asked to step out of the car. I complied and once again informed both officers that I did not give my consent for this search. They searched the car and, unsurprisingly, found nothing and allowed me to get back in my car. Then the first officer informed me they'd let me go with a warning to slow down. I was confused, and again asked about the probable cause to search my vehicle. The first officer told me the probable cause was the empty sandwich bag in the passenger seat.
I know I just gave you a long situation, but I was hoping you could answer my questions. I am in no way trying to point out anything the officers did wrong. The entire interaction was polite and cordial, and since I don't drive around with illegal substances, it wasn't a problem. I am just wondering what my rights are? -Nicole
A: First of all I have to let you know that I'm basing my answer (opinion) based on the information you have provided. I, like the courts, like to have both sides of the story before I base any conclusions, but since I don't have that I will just give an answer from your prospective.
If the officer observed something that appeared to be drug related, then the search would be valid as it falls into the open view exception to search warrants. If the plastic bag looked to have a drug substance in it then a court might agree that he had the right to examine that. If illegal drugs were found in the baggy then it could be used as lawful evidence.
If illegal items were discovered in the bag and you were arrested, then an inventory search of your car would be another exception to the search warrant rule. If not arrested, I would advise those officers to apply for a search warrant just to be safe in searching the rest of the car.
As far as you not allowing them to search your car you have that right to say "no" and the officers must abide by that wish or risk having their case thrown out in court if the evidence was obtained in violation of your Fourth Amendment rights. That being said there are still exceptions to searching without a search warrant. Some judges would have upheld the search and some would not have. Cases usually only get attention when there is a criminal charge from the stop.
Just so you know the definition of probable cause is: "The existence of circumstances that would lead a reasonable and prudent person to believe in the guilt of a person." (Black's Law Dictionary)
Officer down
Please put these officers, killed in the line of duty, and their families in your prayers. They fought the good fight, now may they rest in peace. God bless these heroes.
Trooper Jennifer M. Czarnecki, New York State Police
Police Officer Tyler Avery Herndon, Mount Holly Police, North Carolina
Have a question for Policeman Dan? Email your questions to policemandan@cableone.net or look for Ask Policemandan on Facebook and click the like button. Mail to: Box 147, Heyburn, Idaho, 83336.
Dan Bristol is the Heyburn chief of police.