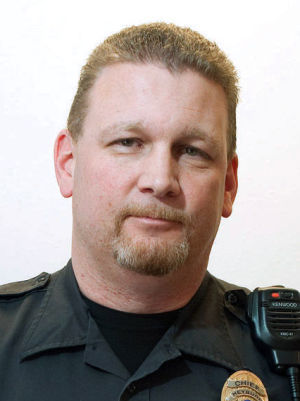 Q: What can I do when I know of people who drive all over, drive every day and I know they have no driver's license? –Scott
A: You take away their charge card…wait a minute…whoops wrong answer and wrong joke.
The easiest thing to do would be to call the diver in when you see him or her driving. You would need to report what his or her name was; what they were driving; and the license plate if possible; where they are at the time you saw them and what direction they were going.
The problem with that call is that, as we all know, having law enforcement in that area when the non-licensed driver is driving, is almost as easy as guessing all the Powerball lottery numbers.
What I would suggest is that you, yourself write a report about the known non-licensed driver. You will need to know the same things an officer would need to know for a citation to be issued. That is who was driving; where they were driving; when they were driving; and what were they driving.
The officer can then add your report to his or her report and send it to the prosecutor to see if charges would be filed. If the charges get filed then you might get a day in court to report to the judge what you saw.
Now, some of you might be wondering why I didn't mention having the person just sign a citation against the suspect driver. The simplest answer I can give and what I have been told by my prosecutor's office is that the witness is just that a witness. The burden of proof falls on the state. If the state does not believe there is enough probable cause then the charges won't go through. Of course, if there is enough probable cause then the charges go through and the witness more than likely gets to go to court to help the state prove the case.
It may seem scary to go to court but it is not (trust me). All the witness needs to do is tell the truth and present the facts that person observed. It might help keep drivers who think that they'll never get caught and don't need a license to go get one.
One last thing, not having a driver's license is an infraction but the fine amount is $457.50 (effective July 1, 2020) with all the costs incurred from the courts. It might just be cheaper and a better idea to just go get a driver's license.
Officer down
Please put these officers, killed in the line of duty, and their families in your prayers. They fought the good fight, now may they rest in peace. God bless these heroes.
Deputy Sheriff Jared Michael Allison, Nash County Sheriff, North Carolina
Chief Deputy Constable M. Wayne Rhodes, Denton County Constable- Precinct 2, Texas
Officer Andy Ornelas, California Highway Patrol
Patrolman Cassie Johnson, Charleston Police, West Virginia
Sergeant Herschel Turner, Moline Acres Police, Missouri
Have a question for Policeman Dan? Email your questions to policemandan@cableone.net or look for Ask Policemandan on Facebook and click the like button. Mail to: Box 147, Heyburn, Idaho 83336
Dan Bristol is the City of Heyburn chief of police.