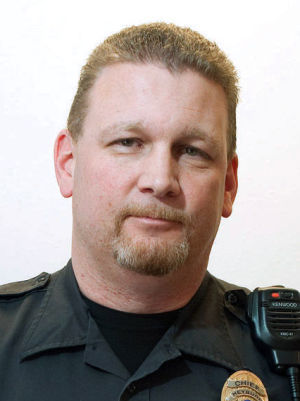 Q: My teenage daughter recently broke up with her boyfriend. Now he is constantly harassing her to the point where she does not want to leave the house. What can I do? — Concerned Dad
A: Well for starters, keep a journal of all the incidents. This should include dates, times, witnesses and what was said. This is helpful for law enforcement for charges of stalking.
The other thing I would tell you to do is to get a civil protection order. You could apply to get a protection order for your daughter against her ex-boyfriend. I would insist you only get this if you feel that your daughter's safety is at risk. I would tell parents out there to only get a protection order for that reason. I do not want to see parents getting protection orders simply because they do not like the ex-boyfriend. This action would only lead to making it difficult for real victims to get protection orders.
Speaking of protection orders, let's talk about the process it takes to try and get one: The first thing to do is go to the court in your jurisdiction. Then you as the petitioner get the protection order form to use so that you can explain why you need a protection order. The clerk can help you with any confusing issues. When you get it filled out, you give it to the court clerk. There will be a small hearing with the judge; prosecutor, court clerk and you (advocate may be there too) in the courtroom. If the judge grants your order then it must be served on the person you are seeking protection from (respondent) in order to be valid. Once the protection order is served the order will be valid for 14 days. The judge will set a court date at the end of those 14 days to see if the order will be extended. The respondent then gets to be present and tell the court why the order should not be extended. If they don't prevail or don't show up (also called default) then the order can be extended for as long as the judge would like. The order is also valid in all 50 states and U.S. territories.
There it is the C.P.O.R. process in a nutshell. I would like to add that you cannot possess a personal firearm if you are the respondent in a protection order. You can however carry a work firearm if you are in the military or are a law enforcement officer. Violation of this law is a federal offense.
Officer down
Please put these officers, killed in the line of duty, and their families in your prayers. They fought the good fight, now may they rest in peace. God bless these heroes.
Corporal Corporal Avery Hillman, Crisp County Sheriff, Georgia
Police Officer Marshall Waters Jr., Mangham Police, Louisiana
Have a question for Policeman Dan? Email your question(s) to policemandan@cableone.net or look for Ask Policemandan on Facebook and click the like button. Mail to: Box 147, Heyburn, Idaho, 83336.
Dan Bristol is the City of Heyburn chief of police.
Catch the latest in Opinion
Get opinion pieces, letters and editorials sent directly to your inbox weekly!