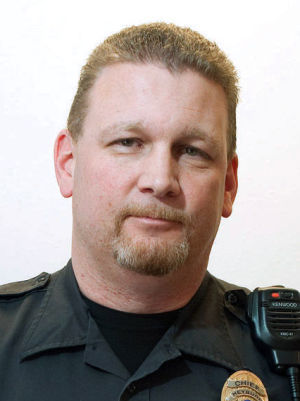 Q: If driving on a two lane divided freeway — Interstate 90 in Coeur d'Alene — and there are moving emergency and police vehicles, are you required by law to stop or is it advised not to stop on the freeway? The code doesn't seem to specify.
I was very concerned that very few citizens moved over and stopped or at least moved over when there were multiple police cars involved in a high speed chase that ended in Spokane Valley, WA. — Chantilly
A: This has been a problem I've seen since my days of becoming a police officer. Drivers not yielding to emergency vehicles create very dangerous conditions where people lives could be ended from simply not obeying the law.
Many drivers are either not paying attention or simply don't want to stop when an emergency vehicle approaches them. Some drivers have even turned left or pulled to the left when an emergency vehicle approaches from behind. This creates a problem for emergency vehicles on what options that driver might have to avoid the crash. Some drivers get lucky and nothing happens, but some drivers, of course, don't end up as lucky and get seriously hurt because they tried to avoid a collision but were not able to.
The main thing a driver needs to do when an emergency vehicle approaches from behind is simply pull to the far right side of the road, and stop. It's not that hard to do and does not take any amount of time that would make that driver late for anything. Not doing that could make them early to their own funeral though.
If anybody out there is still not clear here is the actual law. Idaho code 49-625 reads: "Upon the immediate approach of an authorized emergency or police vehicle making use of an audible or visible signal, the driver of every other vehicle shall yield the right-of-way and immediately drive to a position parallel to, and as close as possible to, the nearest edge or curb on the right side of the highway and clear of any intersection, and stop and remain in that position until the authorized emergency or police vehicle has passed, except when otherwise directed by a peace officer."
Now it might seem that the law is saying that every other vehicle must yield but that is not what is implied.
The only exception to not yielding is that if the highway is separated then vehicles in the opposite highway don't have to yield.
Remember: Pull to the right, and stop, it's that easy.
Officer down
Please put these officers, killed in the line of duty, and their families in your prayers. They fought the good fight, now may they rest in peace. God bless these heroes.
Sheriff Benny N. Napoleon, Wayne County Sheriff, Michigan
K-9 Cara, Staunton Sheriff, Virginia
Have a question for Policeman Dan? Email your questions to policemandan@cableone.net or look for Ask Policemandan on Facebook and click the like button. Mail to: Box 147, Heyburn, Idaho 83336
Dan Bristol is the City of Heyburn chief of police.