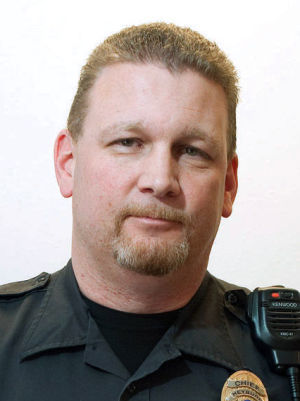 Q: Greetings Policeman Dan. I had no idea that when I purchased a vehicle from out of state, that I had to obtain a VIN inspection. My bank did not say anything nor did the dealership. I know that ultimately, it is up to me to know that this is the law, but I had no idea. My question is how or where should I obtain this information before getting pulled over? Could I be fined for not getting the inspection? If I bought it from a dealership, would they have not done so as a standard practice? Does it cost me anything to have it done? — Jamie
A: I assume you bought the vehicle from out of state or the vehicle had been purchased out of state because that is usually the only reason you would have to have had one. Most out-of- state dealers may not tell you about VIN inspections as I'm sure that they may not know the laws of other states. This would also be true if you bought the vehicle from somebody from out of state.
The VIN inspection is a simple thing to do. It involves taking your vehicle to the police or sheriff's department, your choice to be checked. You can also call the police or sheriff to come to your location to do the VIN inspection as well. Some departments charge for this service and some don't.
As far as being fined for not getting the VIN inspection the answer is no. You could get fined for failing to register your vehicle because even after you purchase a vehicle out-of-state you would have to get an Idaho license plate. I believe that is within 90 days of getting the vehicle to be legally driven on the road.
Vehicles are not the only things that need to have VIN inspections if they have not been registered in Idaho. Motorcycles, ATVs and UTVs, for example, have to have VIN inspections. Farm machinery does not have to have a VIN inspection, however if you bought a piece of farm machinery from a private seller it might not hurt to have the VIN checked.
The purpose of the VIN check in case you are wondering is to make sure that the vehicle has not been stolen. I can tell you that, in my career, a few VIN inspections have come back as showing vehicles stolen. Thankfully they were none of the inspections I did because the person with the vehicle could be charged with possession of a stolen vehicle, which is usually a felony if the vehicle is worth more than $1,000. That could make that vehicle the most expensive vehicle purchase of a life time.
Officer down
Please put these officers, killed in the line of duty, and their families in your prayers. They fought the good fight, now may they rest in peace. God bless these heroes.
Captain Justin Williams Bedwell, Decatur County Sheriff, Georgia
Police Officer II Jose Anzora, Los Angeles Police, California
Have a question for Policeman Dan? Email your questions to policemandan@cableone.net or look for Ask Policemandan on Facebook and click the like button. Mail to: Box 147, Heyburn, Idaho 83336
Dan Bristol is the City of Heyburn chief of police